Comfort, Relaxation and Adventure
Scuba Diving with Asia Divers
El Galleon works closely with Asia Divers, the Philippines' first PADI Career Development Center (CDC), where experienced instructors and divemasters, guide guests on world-class dive sites, which are only a short boat ride away. We have been in business for more than 27 years!
Asia Divers is known for high standard of teaching all PADI courses from bubble-makers for kids to Divemaster or Instructor level courses. Our dive facility is just a few years old and there is nothing like it in Asia. We have a diving platform with a large pontoon. Boats can easily dock on the pontoon making it easy for our guests to get on and off the boats.
Each diver has his/her own crate in the dive shop to store their gear. We have a dedicated camera room and rinse tank specifically for cameras. The dive shop is very spacious, so even when the shop is busy you never feel crowded. It's a very relaxed feel around here and you know that you're being well looked after by the crew who are always there to help you with anything you may need.
See 360 view of Beach and Dock
Scroll through images. Click to enlarge.
Swimming Pool
The swimming pool is located beside our poolside cottages, you can even look out of your room windows, watching some swimming activities. El Galleon cottages afford the peace and tranquillity of private rooms, nestled amongst palm trees and warm breezes with the crystal clear waters of the Philippine Sea only a stone's throw away.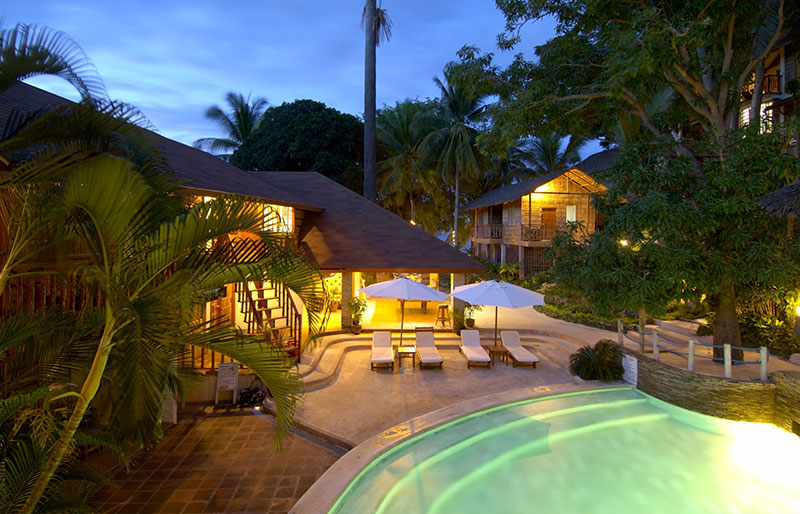 La Palm Spa
Time to escape from the stress and tension of your daily life: come and enjoy this truly effective, full body massage. Our masseuse will make you feel more relaxed than you have felt in ages. A variety of different massages are available, such as Aromatherapy, Thai and Swedish body massage and many more.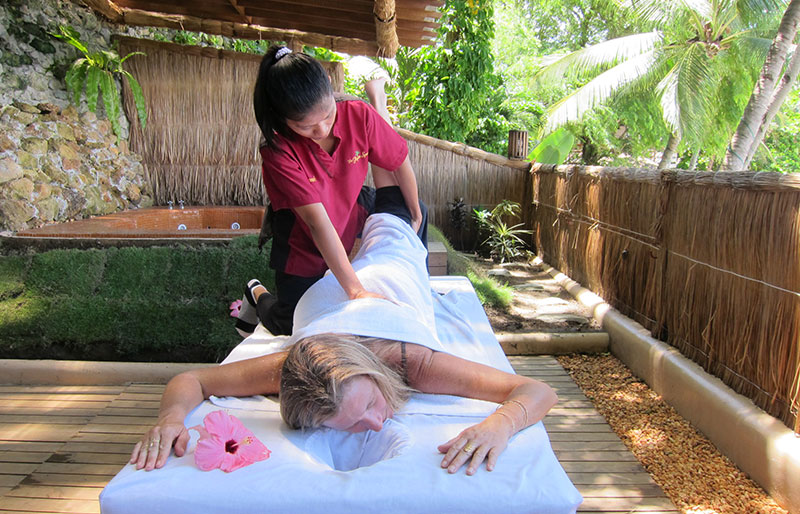 Morning Brew Café
The best view on the beach is now up and running. Welcome to our new addition to El Galleon Resort….Morning Brew Cafe, where  you  can  order delicious specialty coffees along with the a selection of beers, wines and other drinks
Conference Room
Situated above the restaurant, the El Galleon conference room is the perfect place to combine business and pleasure. The conference room has seating for 25 people, fully air-conditioned, with TV/Video & whiteboard.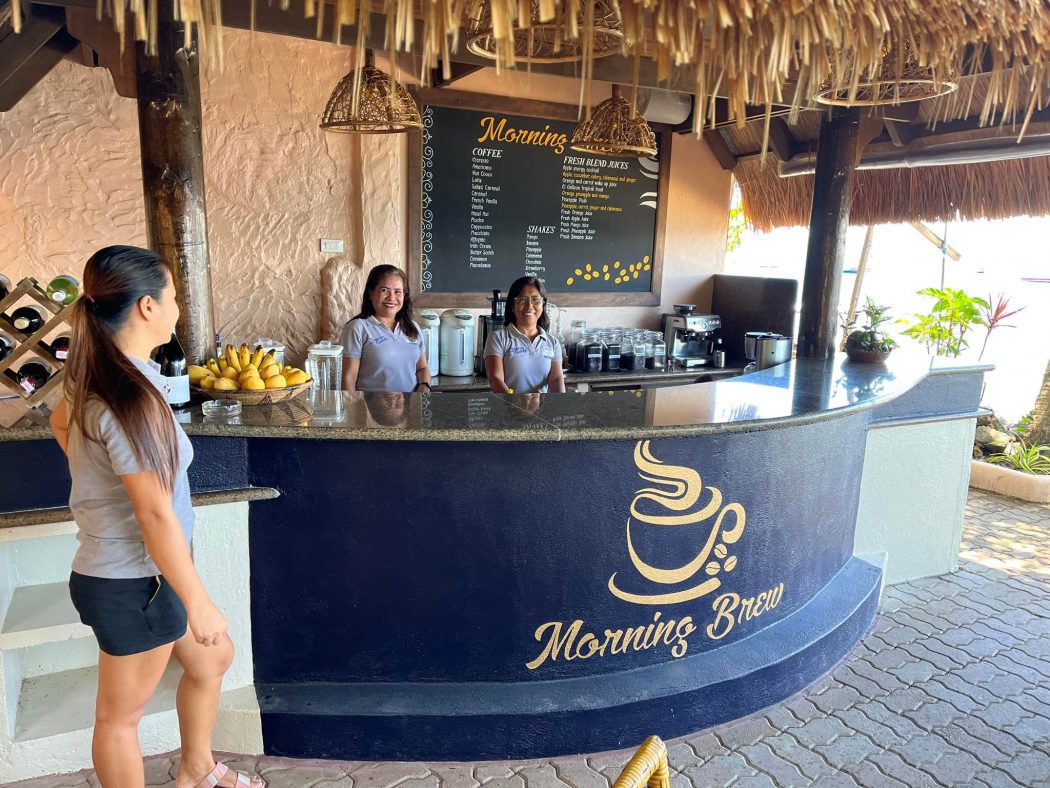 Walking between Sabang and Small Lalaguna Beach, you can't fail to miss The Point bar. In fact, many visitors to Puerto Galera, once they've found The Point bar, find it hard to escape.
So what is The Point bar? To call it simply a bar is understating its potential. While not really a restaurant either, it is actually a part of the excellent El Galleon Beach Resort and therefore serves the same sumptuous menu on offer at the beach resort. It's not a nightclub either, although the amount of hard liquor consumed in the form of SHOOTERS, a house specialty, is often staggering, which for the phrase 'often staggering' could also be suggested to many of the patrons after a long night at The Point bar.
The perfect place to relax where the main host, Allan Nash, popular PADI Course Director and Asia Divers Entrepreneur, has created a truly unique entertainment concept at The Point bar, one which packs them in night after night.
The Point Bar is at once sophisticated yet simple, a center of entertainment and relaxation. On a recent visit, we found two Hong Kong Lawyers, a senior Lufthansa executive and his family, a Banker, three yacht owners, a variety of tourists of all nationalities and a gaggle of SCUBA diving instructors from several different local dive centers mixing it up. Its easy to make friends at The Point.
Free WiFi
Connect to our free wireless Internet giving you flexibility and mobility in your Internet use.
Enjoy surfing the Internet and catching up with your friends on Facebook in the restaurant, by the swimming pool, on the beach, or even inside your room, with the fastest and secure access to the Internet during your stay with us. FREE Wireless Internet is available for our guests and divers.
See more of what El Galleon Resort has to offer!