You'll find so much to do in Puerto Galera.
As well as Scuba Diving, El Galleon offers kayaking, sunset cruises, beach hopping, volleyball, golfing, snorkeling, and trekking. Whether it's a lazy day in the sun, some adventure or a game of golf, we have what you're looking for.
Scuba Diving & PADI Courses
Puerto Galera offers some of the best recreational scuba diving in the world and El Galleon Beach Resort provides the ideal base from which to do it. Our dive center is operated by Asia Divers, a PADI Career Development Center, the largest and most professional scuba diving school in the area.
Qualified scuba divers can enjoy over 40 dive sites and further their scuba certification to all levels.
Beginners can take an introduction to SCUBA or full PADI Open Water Diver course – either way, they will be under the expert supervision of our divemasters and dive instructors at all times. Courses are taught with the latest PADI materials and available in several languages.
Why would anyone want to scuba dive anywhere else but with Asia Divers PADI Career Development Center (CDC): the only PADI CDC in the Philippines? Asia Divers was established in 1987 and has since led the way in Puerto Galera and for many years in the Philippines. PADI (Professional Association of Diving Instructors) gave Asia Divers it's very highest rating of CDC. As a CDC Asia Divers offer you the opportunity to make SCUBA diving a lifetime career. If you're getting started with scuba diving or are looking to become a professional diver, we can get you off to the right start with Asia Divers professional instructors. What makes our dive instructors different? They care about you! The Asia Divers dive instructors have years of teaching and guiding experience in Puerto Galera and are always happy to attend to your every need. They know the dives sites inside and out and will make sure to give you the highest quality training available.
If you have any questions about scuba diving as a beginner scuba diver or becoming a professional diver just ask one of the Asia Divers dive instructors at instructors@asiadivers.com.
DIVING and DAY TRIPS
Enjoy the gentle sea breezes, sunshine, and gorgeous scenery that Puerto Galera offers aboard this private fishing charter boat. You'll be cruising around in comfort though the waters around the Puerto Galera area. Along with spending a glorious day at sea fishing, you can also enjoy swimming or snorkeling on its pristine waters and savor a delicious BBQ lunch.
Included for maximum of 8 passengers: 8 hours around Puerto Galera area with a sumptuous BBQ (pork, chicken, fish), Non-Alcoholic Drinks, 3 sets of fishing gear. Alcohol drinks can be added with extra charge. Contact us now for more details.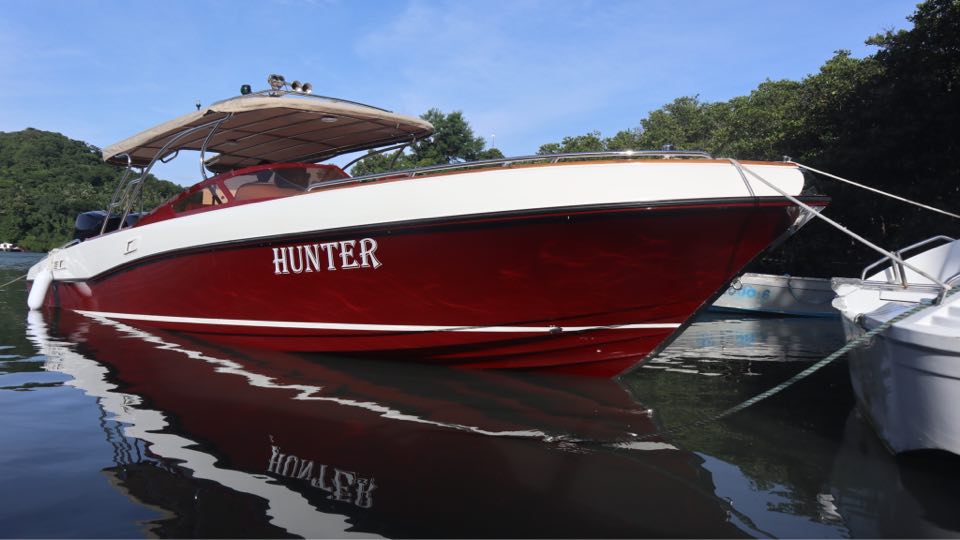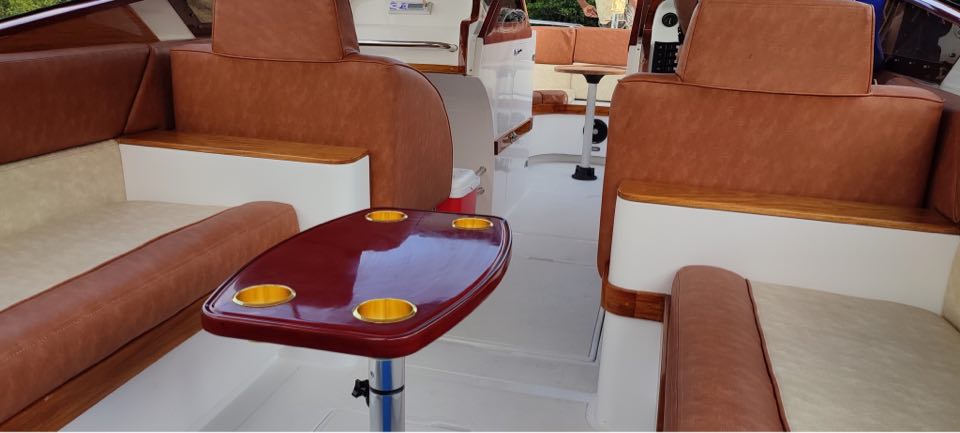 This gorgeous boat is available for group charters for day trips and also overnight dive trips. You can enjoy a catered diving trip to Verde Island or just cruise around and perhaps do some fishing, snorkeling or swimming along the way while enjoying the spectacular scenery in the area.
We can look after your special occasion with a delicious meal prepared on board for your group. A day charter can be arranged to cater for your celebration and occasion. Please just contact us for tailored trips for your group.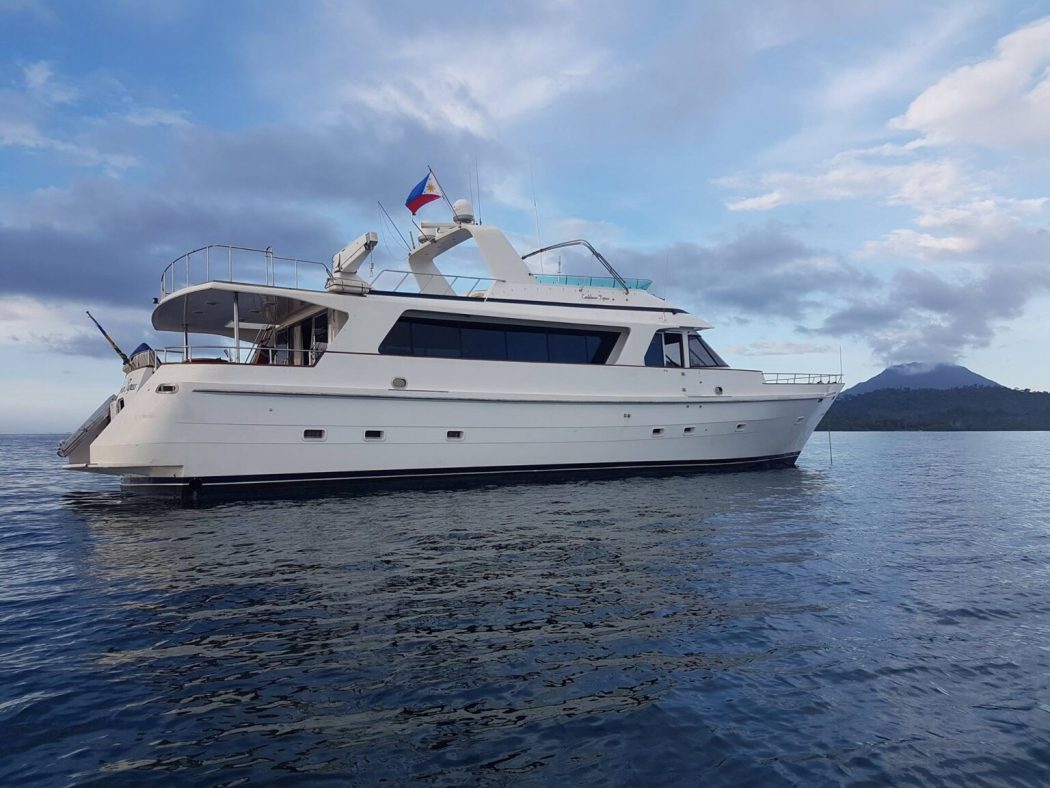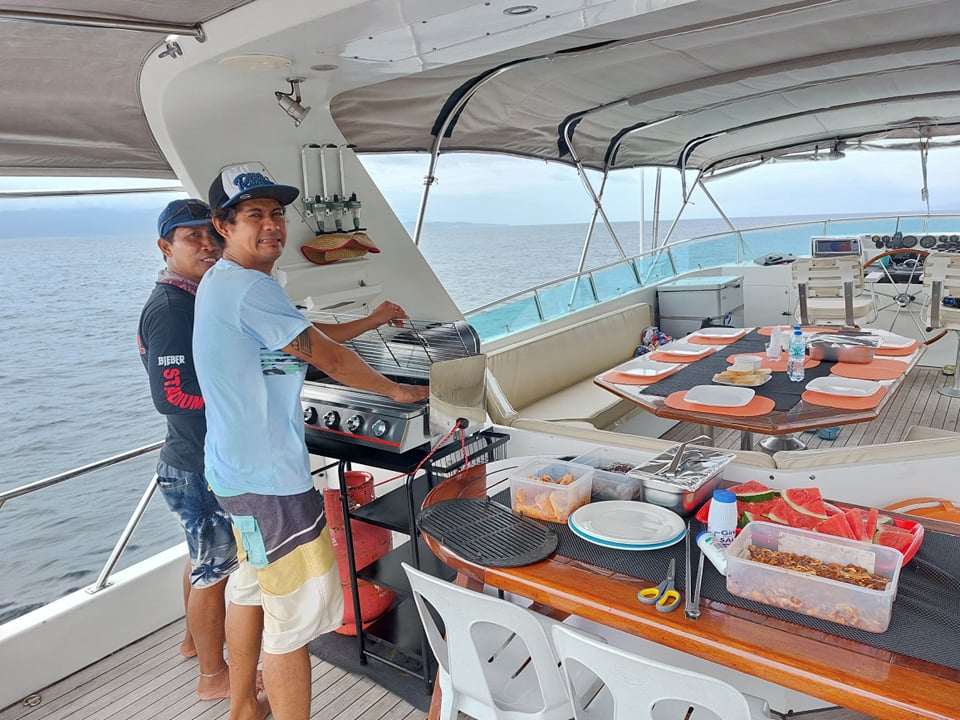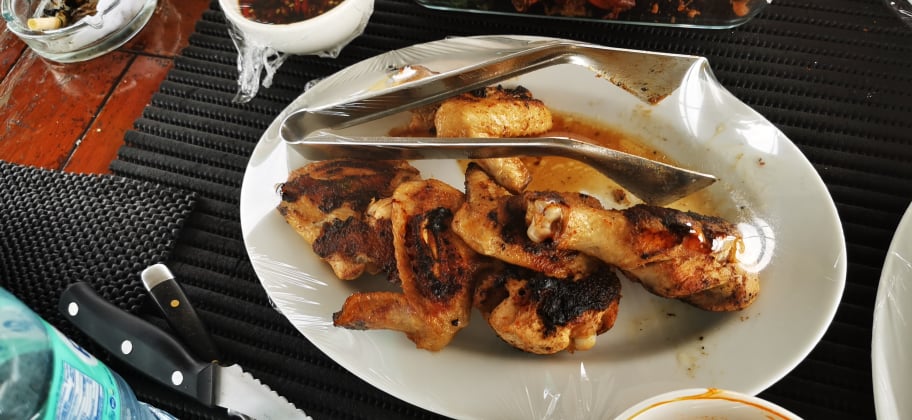 Beach BBQ
A beach BBQ is a great way to spend a day with the family. Let us suggest a secluded beach for you and prepare a beach barbeque hamper from our kitchen. The contents of the beach barbeque hamper is up to you: beef, chicken or pork on a stick or a half chicken, prawns or fish, it's really your choice, we can prepare any mouth watering BBQ you may desire. And if that's simply too much to think about, ask our kitchen to put a selection together for you, you won't be disappointed.
Puerto Galera Museum
You'll find relics from the Spanish colonial era as well as some very interesting relics from a Chinese trader (1600's or so) that struck a rock at the entrance of the Manila Channel, and then sunk. If you're in Puerto Galera town it's well worth stopping by. You can find the Puerto Galera museum inside the church grounds, close to the town pier. If you're a diver ask about the remains of the Senior Christina Dela Vita on your trip to Verdi Island, one of our premier dive destinations.
Mangyan Village Tour
The Mangyan people are the indigenous people of Mindoro. Take the Mangyan Village Tour and meet the Mangyan in their almost-original loincloth environment, we would be happy to organize it for you.
This village was founded by philanthropist Jaime Zobel de Ayala and his wife Donya Bea in the 90s, and today it provides shelter and sustenance to many Iraya-Mangyan families who have been re-settled here ("Mangyan" is a collective name for the native people of Mindoro)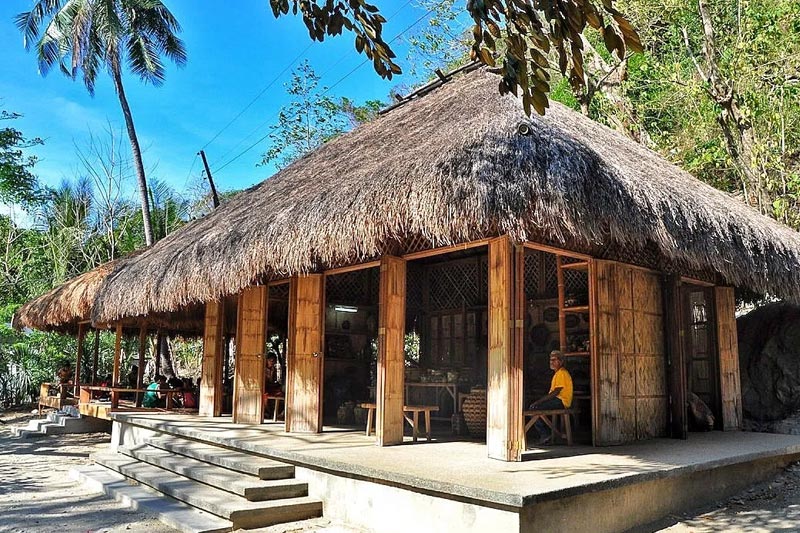 Jungle Zipline
Enjoy the breathtaking views of the Puerto Galera peninsula all the way out to Verde Island and beyond, as well as the thrill of the adrenaline rush as you swoop down the zipline over the jungle canopy.
Experience the thrill of riding a 610 meter zipline from Ponderosa to Green Mountain!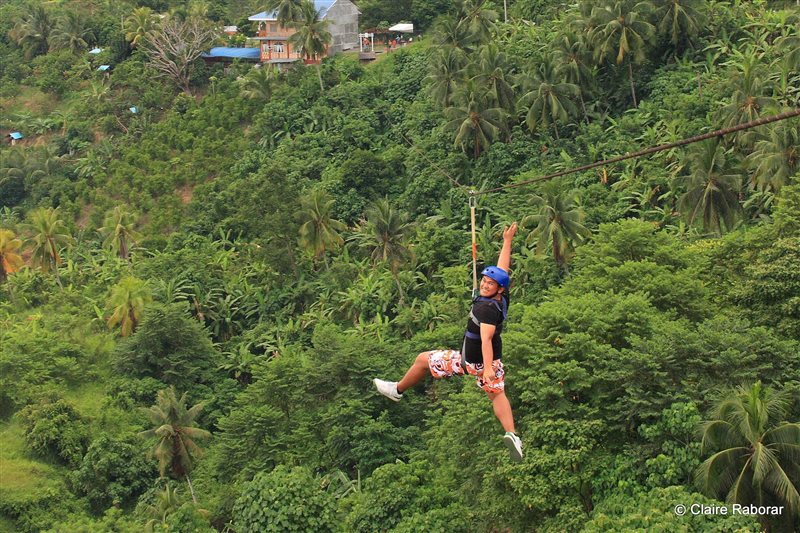 Trail Biking in Puerto Galera
If you're feeling fit and need to work off some of that extra energy we can suggest trail biking on mountain bikes.
The island of Mindoro is very hilly and you need to know what you're doing. There are places you can really test your ability and strength when trail biking around Puerto Galera. It's a good way to see the area.
Motor Biking Puerto Galera
Motor Biking: now we're talking adventure! The island of Mindoro is very large and you can literally get lost on this big island. There are many trails you can take but be aware some of the local people find it hard to accept motorbikes being driven through their front land and it's very hard to tell just where their front land is! So try and stay on the roads. There are plenty of dirt roads and we're more than happy to draw maps and give suggestions on where to go.
Snorkeling Puerto Galera
If it's snorkeling you like, you have come to the right place! Puerto Galera's crystal clear waters offer some of the best snorkeling due to the mangrove areas inside Puerto Galera bay itself. The coral life is one of the main reasons people come to Puerto Galera and you should not leave without seeing them first hand by snorkeling.
The currents are one thing you do need to be aware of. Always ask an Instructor or Divemaster about how fast the currents are running, and where you should enter and exit the water when snorkeling. Don't be put off snorkeling by these currents because there are long periods of the day when there is virtually no current at all. Ask our front desk for assistance when hiring snorkeling equipment.
Hash House Harriers
The Puerto Galera HHH gets together every Saturday afternoon at Captain Gregg's bar along Sabang Beach. The HASH House Harriers ("HHH") are a group of runners that like to drink and have fun. It's a family affair, so they say! And it's one hell of a way to see Puerto Galera. Some of the runs (or walks) take you to places that as a tourist you would never discover.
There are 2 course available; one for runners, and one for walkers. So if you're not up for a run you can walk a course that will be shorter than the runners' course and end up at the "On" On".
The "On On" is a place such as a pub, a scenic clearing in a field,a beach or a hilltop. At the "On On" the Grand Master will call people that are on their first run (walk) to come forward and introduce themselves. Then you will be given an orientation to the HHH!
Beach Hopping
Want to be alone or, have a few friends along on a quiet beach of your own? You can! Or, do you want to visit some of the other busier beaches around Puerto Galera? Whatever it is, we can arrange a beach hopping boat for you that will stay with you and bring you back to the resort whenever your beach hopping day is done. If a packed lunch or drinks are needed, we can do that too – for the best beach hopping experience!
Eating Out
There are a number of good restaurants in Puerto Galera and Sabang. Please feel free to ask us for guidance when eating out.
We will be happy to recommend some excellent restaurants: Thai, Italian, Korean, Swiss, Mexican and many more.