Once you are a certified diver you may find your interest focuses around particular areas of diving. Learn more through a range of specialty courses including Night, Deep, Navigation, Naturalist, Drift, Multilevel, Photography, Wreck, Enriched Air Nitrox and many more. Asia Divers and Puerto Galera offer some fantastic diving challenges and new opportunities, there's no better way to explore than under the supervision of an Instructor with the same interests. Don't miss out on improving your diving and knowledge whilst having a great time.
New – Get a stylish Polo Shirt with your Specialty certification!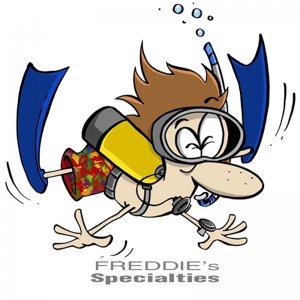 The "Freddies Specialties" polos are made from high quality material and have some very creative artwork designed by a local artist. On the front is the small "Freddies Specialties " logo and on the back is the design for the course.
We currently have polo shirts for the PADI Enriched Air course and the Diver Propulsion Vehicle (DPV) course, the PADI Freediver course , and the PADI Digital Underwater Photography course (eLearning too), with more coming as fast as we can manage.
You can also purchase these polos in the dive shop, but the best way to get one is to come here and do the specialties with us!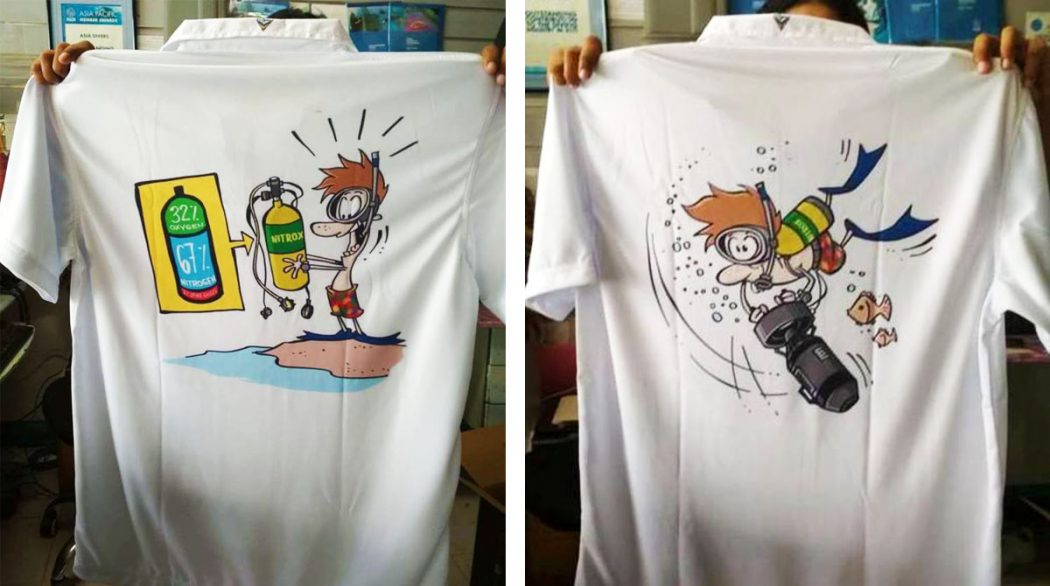 PADI Specialty Courses
Choose currency of course prices