GoPRO with eIDC by Asia Divers
Become a PADI Instructor and take your career anywhere
Friendly, professional service for ALL your Scuba Diving needs!
Asia Divers is the first PADI Career Development Center (CDC) in the Philippines, where qualified instructors and divemasters lead visitors to world-class dive locations that are all accessible by short boat ride. With 35 years in operation, Asia Divers is renowned for its excellent instruction in all PADI courses, from Bubblemakers for youngsters to Divemaster and Instructor level programs. Asia Divers provided training for a large number of the Divemasters and Instructors employed nearby.
Asia Divers always puts safety first, which is why all of their dives involve thorough briefings. Before diving, all guests must present a logbook and certification card. On each tour, local bangka boats may accommodate up to six passengers and a guide. Two speedboats are also run by Asia Divers, making a day trip to Verde Island quick and easy.
Unrivaled Scuba Diving Amenities
All dives with Asia Divers are led by knowledgeable Instructors or Divemasters who plan each dive using dive computers and lead you underwater to the greatest dive spots.

All the comforts of a live-aboard with the allure and versatility of being situated on land. In between dives, boats return to the hotel.

A contemporary dive facility with a private pier and a sizable gear storage area.

Camera room with special camera-specific rinse tanks.

About 30+ dive sites spread throughout 15 minutes of travel time, including some of the top dive sites in Asia, are perfect for divers of all experience levels.

There are at least five scheduled dives a day; 8:00, 10:30, 13:30, 16:00 and 18:00 (night) with a choice of dive sites at each time.

Diving in small groups (of six or less) from a speedboat or a local Bangka (outrigger) boat.

Water temperatures range from 22°C to 29°C, making it possible to dive year-round, seven days a week, with the coldest months being December through February. Typically, visibility is from 15 to 30 meters.

Short notice arrangements can be made for day trips to Verde Island and Hot Springs.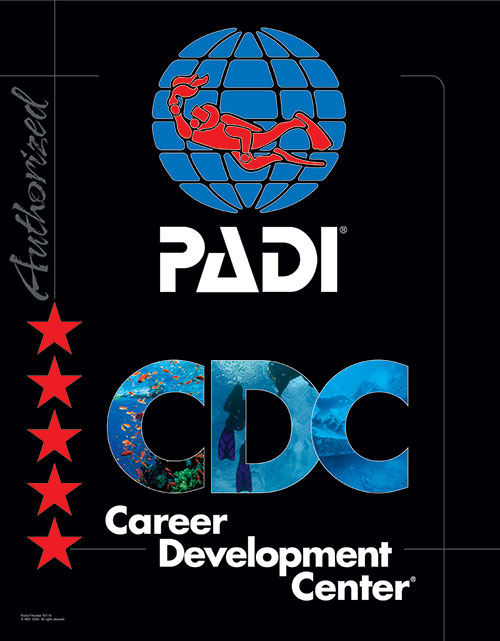 As the Philippines' first PADI Career Development Center (CDC), Asia Divers are known for their high standard of teaching all PADI courses, from Bubblemaker for kids to Divemaster and Instructor level courses.