PADI Instructor Development Course
The Instructor Development Process
If you like people, have a passion for scuba diving and want an extraordinary life – become a PADI Instructor.
Teaching scuba diving allows you to share your love of the aquatic world with others while doing what you enjoy – being in, around and under water. PADI Open Water Scuba Instructors and PADI Assistant Instructors are the most sought-after dive professionals around the world because they've completed the program that sets the standard for training dive professionals.
You earn a PADI Instructor rating through hard work and commitment, but you're rewarded with a job that lets you share incredible underwater adventures with others – transforming their lives for the better and enriching yours.
Learn more about the importance of marine conservation and your involvement during your IDC here:
Get engaged in Conservation
What is the Instructor Development Course?
The Instructor Development Course (IDC) is made up of two parts:
The Assistant Instructor (AI) course and the Open Water Scuba Instructor (OWSI) program.
Most dive professionals complete the entire IDC and go on to attend an Instructor Examination (IE), which is the final step to earn a PADI Instructor certification.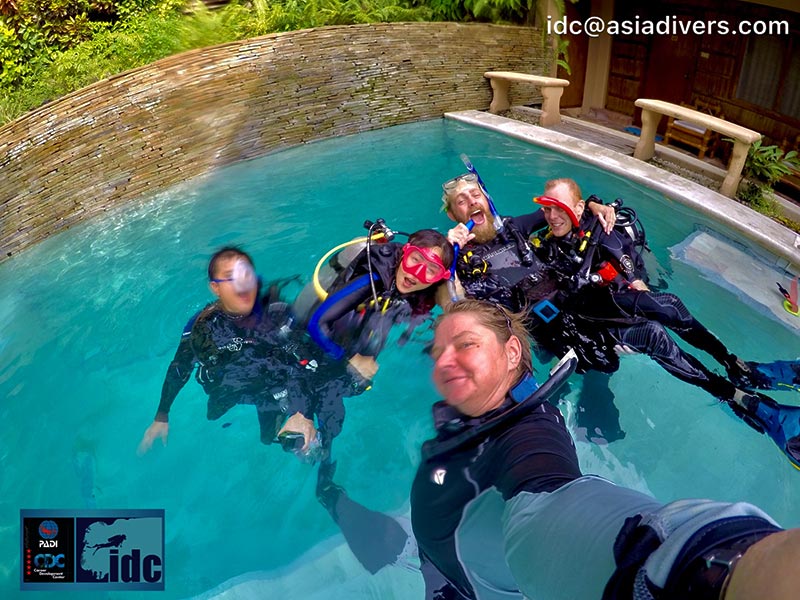 A PADI Divemaster who has been a certified diver for six months may enroll in the PADI Instructor Development Course. You also need:
At least 60 logged dives and 100 dives to attend an IE.
Emergency First Response Primary and Secondary Care (CPR and First Aid) training within the past 24 months. You also need to be an Emergency First Response Instructor, but you can earn this rating during your instructor training.
A medical statement signed by a physician within the last 12 months
If you are a dive professional of another agency, consider crossover courses
Start eLearning now!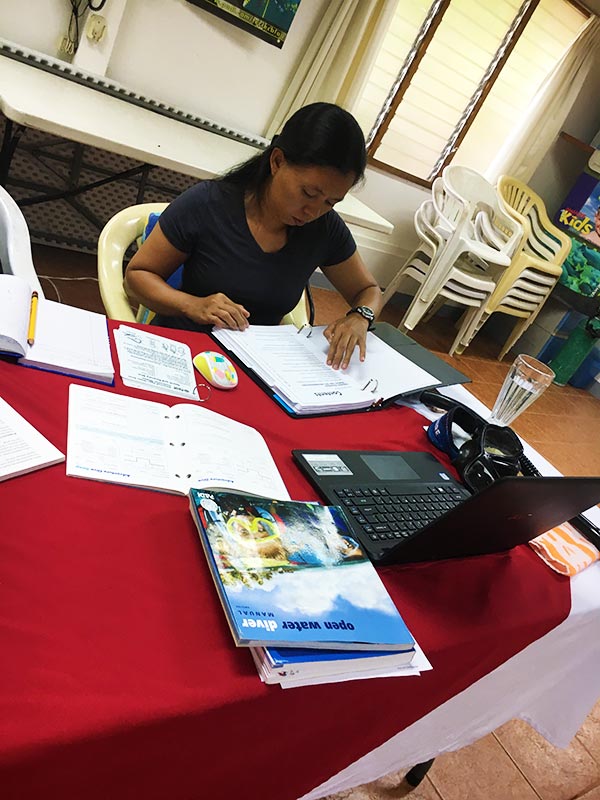 Being Prepared
Here are a few things you can do to prepare yourself for the IDC.
We really like to get to know you early, so before you even arrive, we schedule a skype call with you to discuss each other's expectations, questions etc.
You complete your eLearning (IDC Online and ideally also the Dive Theory Online) at your own pace and convenience before you arrive and send your eRecords to us. To protect the environment, all our course documentation is completed online, no actual paper is wasted.
As soon as you sign up for your online course, we will send you further material and all forms via dropbox – so you can get most of the paperwork out of the way before you arrive – and everything will be digital only.
Many candidates underestimate the depth of the Dive Theory knowledge they should already possess through previous courses and especially the Divemaster rating. We will give you a test exam early so you can assess yourself a little in preparation. Dive Theory itself is not part of the IDC itself, but you will need to pass an exam during IDC and IE. So worth reviewing beforehand!
In fact we highly recommend to also do the "PADI Dive Theory" eLearning course as it is interactive and really quite useful to see videos of how equipment is being made, how concepts work and play with some quizzes along the way. Here is the link: eLearning
Check that you have all the required PADI Material and Equipment required for professionals. If you don't, just drop us a line and we may be able to organize that for you.
Plan to arrive a day early to meet everyone and jump in the pool for some equipment and weighting finetuning before the IDC actually starts.
Select the specialty instructor ratings you would like to earn to beef up your CV right away. There are plenty to choose from on our Courses page.
Get in touch with us whenever you have questions idc@asiadivers.com or via LIVE CHAT (bottom of screen)