Looking to dive somewhere new?
From a weekend adventure scuba trip to a fortnight expedition, our liveaboard excursions all include the comfort of knowing that there's an Asia Divers guide on board.
Check out our travel diary in our weekly newsletter to see upcoming events. You can also plan your own scuba trip and let us take care of the hassles. Wherever you want to go – From land based dive adventures in the Philippines to the Galapagos – we can take care of your scuba trips needs.
Liveaboard diving holidays are a whole lot more than just the diving. You are on a ship with people who share your interests. Long-lasting friendships are often formed on liveaboards.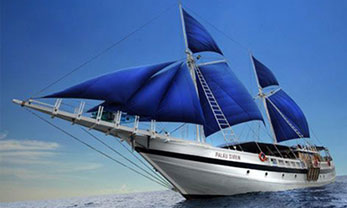 Enjoy a relaxing holiday with new friends
Liveaboard diving holidays are a social event. After sundown and the end of diving, corks pop and bottles of cold beer appear, maybe someone grabs a guitar or someone finds a CD player and you can find yourself dancing or singing along, or maybe just chatting with new friends and dive buddies.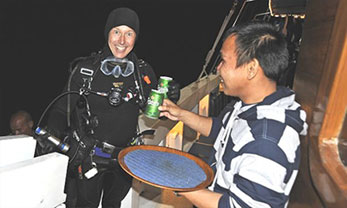 Our Liveaboard Fleet
The Fleet, including boats in the Philippines, Fiji, Truk, Palau, Cocos, Galapagos, Cayman Islands, Hawaii and Belize, represent the ultimate in Liveaboard dive operations.
If you're interested in scuba trips to any of these destinations let us make the arrangements for you.
For more information on any of these scuba trips destinations please contact us at liveaboards@asiadivers.com