Getting to Puerto Galera
Plus information on communication, currency, medical & insurance
You have many options to get to our resort from Manila. When you make your reservations with us, please specify which option you prefer, and we'll help you. Below are additional details.
Domestic Travel Update September 2020
We offer safe and comfortable private transfer service. If you're already in the Philippines, we can make it easy for you to escape the city and get some fresh air and sunshine at our beachfront resort.
Our private sanitized vehicle can pick you up from your home, office or airport and take you directly to the speedboat and on to our resort.
At the time being there is a a requirement for a negative COVID-19 Swab Test to enter Puerto Galera and we can arrange this for you.
Once you have the negative test result, we continue on the short trip to Batangas to board the private speedboat at Beberabe Port to our resort.
For more information please email admin@asiadivers.com or call us at +63 917 814 5107 we'll give you more details of our private transfer service. Recent visitors have completed their total journey in less than four hours.
Direct Private Transfers to/from Manila
This is the quickest and most convenient way to reach us in Puerto Galera. Transfer from hotel or private residence in Manila. Just let us know when and where you wish to be picked up from. If you wish to be collected from a hotel in Manila we need the hotel name, phone number & your room number. From a private residence we need the full address and if possible directions to assist the driver as well as a contact phone number.
It's a 2 hour air-con car/van ride from Manila to the pier, followed by about 40 minute boat ride directly to El Galleon Pier.  Total journey time usually 2.5 to 3 hours.
We STRONGLY recommend that you read through the directions carefully and PRINT THEM OUT to bring with you. We are constantly trying to update and improve the service we provide, so recommend that you print the details even if you have done the journey before.
The Mindoro Sprinter
The Mindoro Sprinter, the new 22 seater Navicat, Private Resorts and boat taxi service is now operational. It's been built to the highest standards with all the modern safety and navigation equipment. So now, the fastest and most comfortable way to get to (and from) Puerto Galera, and directly to El Galleon, is to take Mindoro Sprinter from our easily accessible pick up point at Batangas port,  And dis-embark at the El Galleon Resort pier on Small LaLaguna Beach. The boat can take 22 passengers with luggage. Total journey time usually 40-45 minutes.
Private transfers:
Vans:  The cost for the van is, $80.00 USD per van, each way. The van can accommodate 6 pax max.
Contact us for pricing information and booking. We will let you know pricing based on your group size
Extra fees (These will be collected at Batangas port by the crew, cash only):
Port Fee -There is a Php 100 port fee to pay from Batangas port which will be collected there. There is no port fee departing from El Galleon. Let us know ahead of time if you will need a porter for your luggage and we can arrange this for you
If requested, we will do our best to have guests share with others to keep costs down. Just keep in mind that guests might have to be a bit flexible with departure times.
Important Information
You must be at departure point 30 minutes prior to departure. The boat will not wait. If you are late you will still be responsible for payment. There are no refunds or transfers of payments to another trip if you miss the boat.
Guests who wish to book this please contact:  admin@asiadivers.com or jolyme@mindorosprinter.com  or book@mindorosprinter.com or call: Globe (0927 631-7243). Smart (0998 423-2498)
Airport Pick-up Information for pre-booked transfer,
Car/Van and boat
Please call one of the following numbers In the event of any problems you might encounter so we can advise you.
+63 43-287-3205 El Galleon Resort front desk land line. Hours: 6 a.m. to 10 p.m.
+63 917-814-5107 El Galleon Resort front desk cell phone. Hours: 6 a.m. to 10 p.m.
Rhuby Soderstrom, Resort Manger +63 917-839-8530
Sherly Dizon, Booking Coordinator +63 928-503-3314
Jolyme Pangilinan, Booking Assistant +63 927-631-7243
Please follow AIRPORT PICK UP INSTRUCTIONS for your transfer from the terminal number you have arrived at. Your driver will be wearing an Asia Divers white T-shirt and carrying a sign with your name on it.
If you require any further information about the airport itself, you can visit the website at https://www.mnl-airport.com/
Terminal 1 – AIRPORT PICK UP INSTRUCTIONS
Step 1) Once you have your entire luggage, walk through the customs area and go outside the airport.
Step 2) Cross the road and go down either ramp (left or right).
Step 3) Look for the DUTY FREE STORE and stand with your back infront of the DUTY FREE STORE.
Step 4) Look across the street from the Duty Free store for someone wearing an Asia Divers white T-shirt and carrying a sign with your name on it.
TERMINAL 2 – AIRPORT PICK UP INSTRUCTIONS

Step 1) Once you have your entire luggage, walk through the customs area and go outside the airport.
Step 2) Proceed to the arrival's access area, turn right and find the BAY #18
Step 3) Look across the street for someone wearing an Asia Divers white T-shirt and carrying a sign with your name on it.
TERMINAL 3 – AIRPORT PICK UP INSTRUCTIONS
Step 1) Once you have your entire luggage, walk through the customs area.
Step 2) The exit area has a glass wall where all arrivals/passengers can see who's waiting for them outside, please go in front of BDO. Your driver will meet you inside. Do not exit the airport until your driver meets you.
Step 3) Look around for our driver wearing an Asia Divers white T-shirt and carrying a sign with your name will be there.
Other transportation options:
There are of course options with using seaplane and the public transportation or perhaps even using a private car and a public boat. Keep in mind that of course things don't run as smoothly using public transportation and there can be delays. Please email us directly and we can help you to organize this.
Public Bus and Public Ferry Information
The public transportation is a relatively inexpensive way to travel to us. However, this option is only recommended for the seasoned traveler who is traveling without much luggage. The best way to get to El Galleon/Asia Divers by public transport is to take a bus from Manila directly to Batangas pier. (BLTB or JAM bus stations in Pasay) to Batangas Port (approx. P200) where local boats and ferries run to Balatero, and Muelle Pier in Puerto Galera for about p300-350 peso per person. If you arrive at Muelle Pier in Puerto Galera you will need to get a bangka boat to our private pier at El Galleon, Small Lalaguna (about p600). These prices are approximate prices as of time of writing. If you contact us ahead of time we can pick you up with one of our boats. The cost for the boat is p1,000 total for 1-10 people (cash only) and you can pay at the resort. It must be cash.
If you have arranged a pick-up with us at either pier, please look for our crew who will be wearing an Asia Divers white T-shirt and carrying a sign with your name on it.
Fastcraft ferry to Puerto Galera.
Please see the Puerto Galera Online Services website ( https://www.puertogalera.org/getting-here/public-transport/ )
An "All-In" (one way or return) bus and ferry trip may be booked on the same website at https://www.puertogaleratransport.com/all-in-package/
And for ferry only tickets, for a full list of all available ferries, please see  https://www.puertogaleratransport.com/
We recommend taking a ferry to Balatero Pier as they operate more frequently and offer a better choice. But you can also take a fastcraft to and from Muelle Pier. The most popular fastcraft ferries to Balatero Pier are as follows. Both can be booked online on the same website at the following links.
MV City of Iloilo – https://www.puertogaleratransport.com/product/mv-city-of-iloilo/
MV September Tulips – https://www.puertogaleratransport.com/product/mv-september-tulips/
Upon arrival in Puerto Galera take a public tricycle to Sabang Beach, which is about a ten minute walk along the beach to El Galleon/Asia Divers. Contact us in advance and we will gladly assist with your luggage etc. in Sabang (no charge). Costs are about p200-p300 per tricycle from Muelle and about p400 from Balatero to Sabang.
Si-Kat Ferries Inc.
Si-Kat Ferries Inc. offers a very convenient combined tourist bus and boat service daily from Manila to Puerto Galera and back. Visit their website for the latest schedules and rates  sikatferrybus.com/ Recommended hotel very close to Si-kat is:
CITY GARDEN SUITES
1158 A. Mabini St., Ermita, Manila, 1004 Metro Manila
Mobile No: 0917 894 1764 / 0919 999 0060
Telephone No: (02) 835 4565
Website:  citygardensuites.com
Please do not hesitate to contact us at any time if we can help in anyway.
Communication
English is widely spoken.
Puerto Galera has come a long way over the years and now with landlines to assist with faster check out times, wireless internet for those that have to stay in touch, it's easy.
Pay phones, mobile phone load cards, fax and email are all available.
Currency
US Dollar / Peso cash are preferred (obviously and the best way!) We accept other major currencies as payment; please check with us before you arrive. Credit cards are not accepted at this time.
El Galleon and Asia Divers accept personal cheques from both US Dollar and Peso accounts in the Philippines. We also accept bank transfers and Gcash, please contact us for details.
Puerto Galera has three ATM's and one in Sabang: PNB Allied Bank, Rural Bank of Puerto Galera, Card Bank near ORMECO office Sabang: Big Apple.
Please do keep in mind that these bank machines are not always working so it's always a good idea to have cash.
We also use WeChat Pay and ALIPAY. Contact us if you would like to use one of these to pay before you arrive.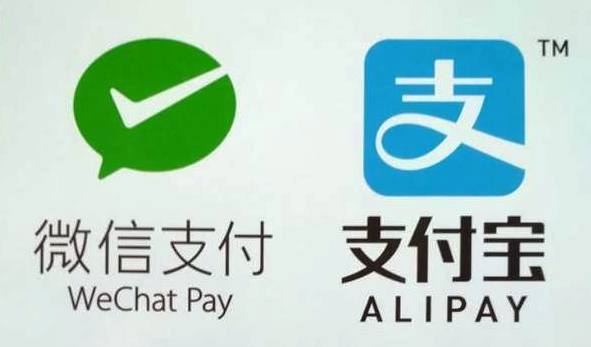 To make payments via WeChat Pay, please scan the QR code below.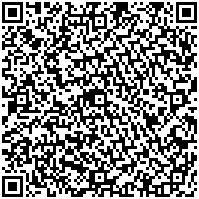 Medical Information & Insurance
No malaria in the area, but inoculations for Hep A, Typhoid, Polio and Tetanus are recommended, always check with your doctor.
Bring high factor sun creams and insect repellent if you are prone to that type of thing, it's a rare occasion that you will need to put on more than shorts and a t-shirt.
We strongly advise all divers and students to purchase dive accident insurance and will ask any diver not covered to sign a Disclaimer acknowledging that the Facility, management and staff will not be held responsible for any costs incurred in the event of any evacuation or medical treatment being required.
We can however assist you with a policy through Diveassure with Basic ( Philippines only ) or Platinum ( Worldwide ) cover at the following rates:
Basic
1 Day : $9.00
1 Week: $39.00
2 Weeks: $49.00
3 Weeks: $59.00
30 Days: $69.00
Annual: $99.00
Platinum
Diveassure is primary coverage, and is for diving to any depth, covers mixed gas diving, Rebreathers and overhead environments. Medical Expenses to $50,000.00 ( Basic ) and $250,000.00 ( Platinum ), besides additional costs for accommodation and travel, lost gear etc.
You can sign up on arrival with us, or do it before hand here:

DAN Insurance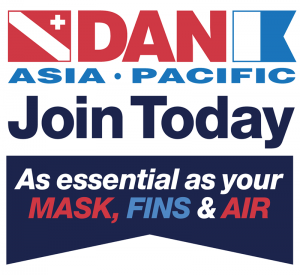 For scuba divers worldwide, DAN means safety, health and peace of mind. Committed to improving the safety of diving for all divers, we are Your Buddy in Dive Safety.
DAN is a global network of not-for-profit, member-based organizations and DAN Asia-Pacific has a region of responsibility that extends throughout Asia and the Pacific region.
Wherever members live or dive around the world they have peace of mind knowing that DAN is available 24-hours a day, 7 days a week to assist in the event of an accident. Guests can register with DAN for Short Term Dive Accident Insurance in the dive shop, or visit the DAN website for annual coverage.
DAN AP Short Term Cover
1 day / $10 USD
2 days / $20 USD
3-5 days / $30 USD
6-10 days / $40 USD
30 days / $50 USD
Do you have a question?
Our friendly and efficient staff are always here to help.
Visit the Contact page and choose your preferred method to receive assistance.