You have many options to get to our resort from Manila. When you make your reservations with us, please specify which option you prefer, and we'll help you. Below are additional details.
Direct Private Transfers to/from Manila available 24/7
This is the quickest and most convenient way to reach us in Puerto Galera. Transfer from hotel or private residence in Manila. Just let us know when and where you wish to be picked up from. If you wish to be collected from a hotel in Manila we need the hotel name, phone number & your room number. From a private residence we need the full address and if possible directions to assist the driver as well as a contact phone number.
It's a 2 hour air-con car/van ride from Manila to the pier, followed by about 40 minute boat ride directly to El Galleon Pier. Total journey time usually 2.5 to 3 hours.
The water taxi can only cross in daylight hours so please plan to arrive in Manila no later than 13:00 if your arriving at the airport.
We STRONGLY recommend that you read through the directions carefully and PRINT THEM OUT to bring with you. We are constantly trying to update and improve the service we provide, so recommend that you print the details even if you have done the journey before.
We accept cash, Gcash, bank transfer and can now accept all major credit cards for payments in the resort.
Php15,000/USD$300 is the cost for the water taxi for one way. However, if paid by cash, Gcash, or bank transfer the rate is only Php10,000/USD$210 for the water taxi (max 10 pax plus additional USD$10.00 for extra person above 10 if paid through cash, Gcash, or bank transfer ) each way. We will collect water taxi payment upon arrival at the resort.
Php6,750/USD$135 is the cost for the van for one way. However, if paid by cash to the driver directly the rate is only Php4,500/USD$90.00 for the car/van (max 5-6 pax/depends on amount of luggage) each way.
Contact us for pricing information and booking. We will let you know pricing based on your group size. email:admin@asiadivers.com
The porters can be a bit aggressive at Beberabe port and we are not allowed to have our staff or the water taxi staff interfere with the handling of luggage.
We would prefer to handle all of this to make it easier for your group. We can add directly to your bill here.
You can count on one large bag at $1 (50 peso) per person. This will need to be paid at Beberabe port upon arrival and departure as well
USD3.00-port fee – this is a onetime fee upon arrival at Beberabe port for each person. No need to pay it on the way out.
USD3.00 -EUF fee-This is a onetime government imposed for entry to Puerto Galera. The "Environmental User fee" applicable to all tourists . It will be paid upon arrival in Sabang port. No need to pay it on the way out.
Keep in mind that these fees can change
Please call one of the following numbers In the event of any problems you might encounter so we can advise you.
+63 43-287-3205
El Galleon Resort front desk land line. Hours: 6 a.m. to 10 p.m.
+63 917-814-5107
El Galleon Resort front desk cell phone. Hours: 6 a.m. to 10 p.m.
Rhuby Soderstrom, Resort Manger +63 917-839-8530

Sherly Dizon, Booking Coordinator +63 928-503-3314
Ashley  Maranan, Booking Assistant +63 906-321-5571
Please follow AIRPORT PICK UP INSTRUCTIONS for your transfer from the terminal number you have arrived at. Your driver will be wearing an Asia Divers white T-shirt and carrying a sign with your name on it.
If you require any further information about the airport itself, you can visit the website at https://www.mnl-airport.com/
Step 1
Once you have your entire luggage, walk through the customs area and go outside the airport.
Step 2
Cross the road and go down either ramp (left or right).
Step 3
Look for the DUTY-FREE STORE and stand with your back in front of the DUTY-FREE STORE.
Step 4) Look across the street from the Duty-Free store for someone wearing an Asia Divers white T-shirt and carrying a sign with your name on it.
Step 1
Once you have your entire luggage, walk through the customs area and go outside the airport.
Step 2
Proceed to the arrival's access area, turn right and find BAY #20
Step 3
Look across the street for someone wearing an Asia Divers white T-shirt and carrying a sign with your name on it.
Step 1
Once you have your entire luggage, walk through the customs area.
Step 2
Meet your driver in front of Burger King
Step 3
Our driver will be wearing an Asia Divers white T-shirt and carrying a sign with your name will be there.
There are of course options with using public transportation or perhaps even using a private car and a public boat. Keep in mind that of course things don't run as smoothly using public transportation and there can be delays. Please email us directly and we can help you to organize this.
Scheduled water taxi service:
A good value option is to combine a private pick up in Manila hotel/home or Airport with this shared water taxi service. We will also try to help you share the van with other guests who  want to travel here for the same trip. Price of p4500 will be shared by all in the van. Please pay in cash directly to the driver. Pick up in Manila is scheduled at 10:30 a.m. and will bring you directly to Beberabe Port to take the water taxi.
This daily water taxi service departs from Beberabe port at 13:30 every day and drop off is at Sabang Pier. We must pre-book the non-refundable/non-transferable ticket at least one day before your trip here. During the peak times its best to book well ahead. Our staff will meet you in Sabang port to assist you to our resort. Water taxi fee is p2000 per person, each way. Please pay in cash to El Galleon resort upon arrival.
Extra fees (cash only):
Php130 per person entrance fee in Berberabe port
Php100 charge per vehicle. If you're in our transport, the driver will pay the car entrance fee, but you will need to pay the port fee of Php 130 per person.
Php160 Environmental User Fee (EUF) payment per person. Pay this upon arrival in Sabang port
Php50 Porter fee per bag if needed
Public Bus and Public Ferry Information
The public transportation is a relatively inexpensive way to travel to us. However, this option is only recommended for the seasoned traveler who is traveling without much luggage.
If you plan to take public transportation contact us ahead of time so we can send you the current ferry schedule. We can also book tickets for you. Port requirements include a Tourist QR code and booking confirmation so we need to get valid ID for each person.
The best way to get to El Galleon/Asia Divers by public transport is to take a bus from Manila directly to Batangas pier.
Take a taxi to PITX terminal in Manila. See https://www.phbus.com/pitx-terminal/ then take a bus to Batangas city pier. Catch the ferry to Balatero port in Puerto Galera.
From Balatero Port it's a 30 minute drive to Sabang than a 10 minute walk along the beach to our resort. We can organize a tricycle to pick you up at the port for 300 peso. Please just message us when your on the ferry and we can have someone meet you in Sabang to assist you with your luggage.
Pick-Up Point Maps
Batangas Pier: (Terminal 3)
We accept cash, Gcash, bank transfer and can now accept all major credit cards for payments in the resort.
If you plan on using your credit card please inform your credit card issuing bank that you will be traveling to the Philippines for smooth transactions.
To make payment by MASTERCARD or VISA you will need to scan a QR Code at the hotel and then complete a form on your phone. You should then receive an OTP to authorize your payment, so your phone will need to accept "roaming sms messages". El Galleon makes no surcharge for using credit card except for transportation.
US Dollar / Peso cash are preferred (obviously and the best way!) We accept other major currencies as payment; please check with us before you arrive. We also accept bank transfer, Gcash, Mastercard. Alipay and WeChat pay.
El Galleon and Asia Divers accept personal cheques from both US Dollar and Peso accounts in the Philippines
Puerto Galera has three ATM's and there are two in Sabang. In Puerto Galera they are: PNB Allied Bank, Rural Bank of Puerto Galera, Card Bank near ORMECO office.
Please do keep in mind that these bank machines are not always working so it's always a good idea to have cash.
We also accept WeChat Pay and Alipay. Contact us if you would like to use one of these to pay before you arrive.
WeChat Pay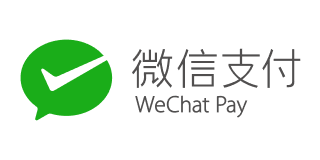 We accept WeChat Pay.
Alipay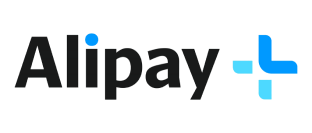 We accept Alipay.
QR Code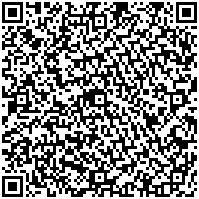 WeChat Pay QR code.
Medical Information & Insurance
There is no malaria in the area, but inoculations for Hep A, Typhoid, Polio, and Tetanus are recommended, always check with your doctor.
Bring high-factor sun creams and insect repellent if you are prone to that type of thing, it's a rare occasion that you will need to put on more than shorts and a t-shirt.
We strongly advise all divers and students to purchase dive accident insurance and will ask any diver not covered to sign a Disclaimer acknowledging that the Facility, management, and staff will not be held responsible for any costs incurred in the event of any evacuation or medical treatment being required.
We can however assist you with a policy through Diveassure with Basic ( Philippines only ) or Platinum ( Worldwide ) coverage at the following rates:

Diveassure is primary coverage, and is for diving to any depth, covers mixed gas diving, Rebreathers and overhead environments. Medical Expenses to $50,000.00 ( Basic ) and $250,000.00 ( Platinum ), besides additional costs for accommodation and travel, lost gear etc.
You can sign up on arrival with us, or do it before hand here: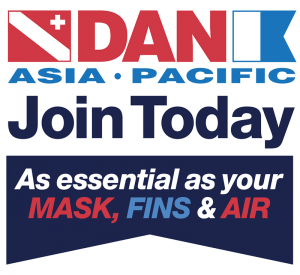 For scuba divers worldwide, DAN means safety, health and peace of mind. Committed to improving the safety of diving for all divers, we are Your Buddy in Dive Safety.
DAN is a global network of not-for-profit, member-based organizations and DAN Asia-Pacific has a region of responsibility that extends throughout Asia and the Pacific region.
Wherever members live or dive around the world they have peace of mind knowing that DAN is available 24-hours a day, 7 days a week to assist in the event of an accident. Guests can register with DAN for Short Term Dive Accident Insurance in the dive shop, or visit the DAN website for annual coverage.
DAN AP Short Term Cover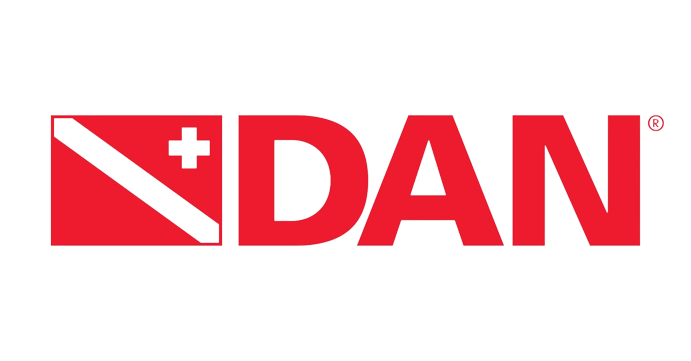 NEW DIVE ACCIDENT
ASSISTANCE PACKAGES
All of our entry level students will be able to avail of free DAN insurance while they are doing their training at Asia Divers.
What the Student Receives:
The student will be covered for injuries sustained during their entry-level training. DAN World's Student Medical Coverage helps ensure medical bills get paid — whether they're from a broken foot due to a dropped tank, ear problems or more serious dive-related injuries.
• Provides up to $25,000 in coverage for medical expenses for injuries that may occur during training.
• Coverage is valid for up to 180 days after enrolment or upon completion of the last certifying dive, whichever comes first.
• Covers dive-related injuries that occur both in and out of the water.
• Covers entry-level scuba and breath-hold diving.
Step 1: Asia Divers will sign you up before you start your training if you choose to avail of this. Just let us know if your interested.
Step 2: Your information will be added to the system.
Step 3: Students will receive confirmation via email, with a digital Student Membership Card.
• The program is 100% subsidized by DAN so there is no charge to the student.
• The registration process is quick, and coverage is immediate.