It's a great time of the year to be here with the warm water, and not so many people around. We are still running our "Off Season Special" for July… 20% off on accommodation with complementary breakfast on direct bookings only. Contact us at admin@asiadivers.com or use the contact page.
Spectacular panorama photo of Verde Island by Beth Watson. It sure does make me want to be there right now!
You can see more of Beth's images at:
www.bethwatsonimages.com
facebook: https://www.facebook.com/BethWatsonImages/
Instagram: @bethwatsonimages
Welcome back 'H"!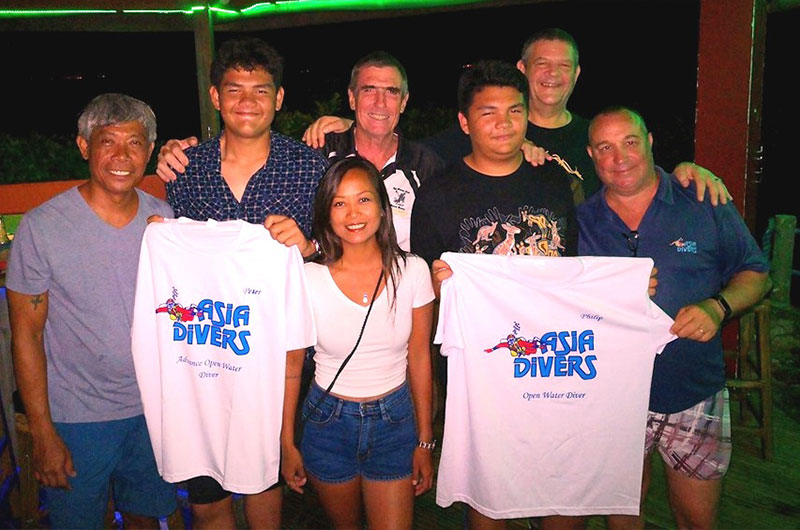 It's been great to have Heneage "H", Peter and Philip Mitchell with us this past. "H" is a long time friend of ours and we were thrilled that he was able to come here with the boys to get them certified. Both Peter and Philip worked hard and did really well on their PADI Open Water course with Maria. A big congratulations you guys! It was also great that Snake was here to be part of the fun!
Happy birthday Rene!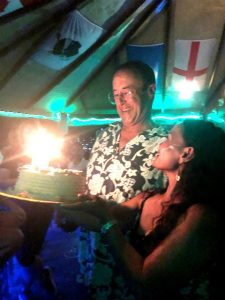 It was quite the night in the Point as Rene celebrated his 60th birthday. Food, booze, family and friends…what more can you ask for! Thanks Rene for hosting such a fun night and to Leah and Jamie for preparing the food.
What's been happening at Asia Divers & El Galleon Dive Resort?
Peter decided that he wanted to keep submerged and do his PADI Advanced course. Now he leaves here with another certification and quite chuffed that his ears are being cooperative!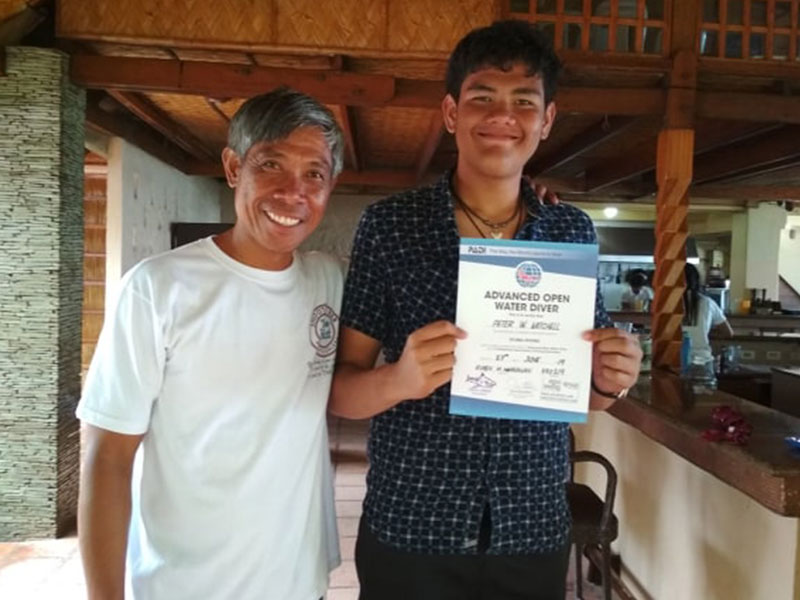 Diver, diver, are you OK? Paul and Peter are back and they just finished their Rescue and EFR training with Maria. The course was challenging and rewarding, plus so much fun! Congratulations!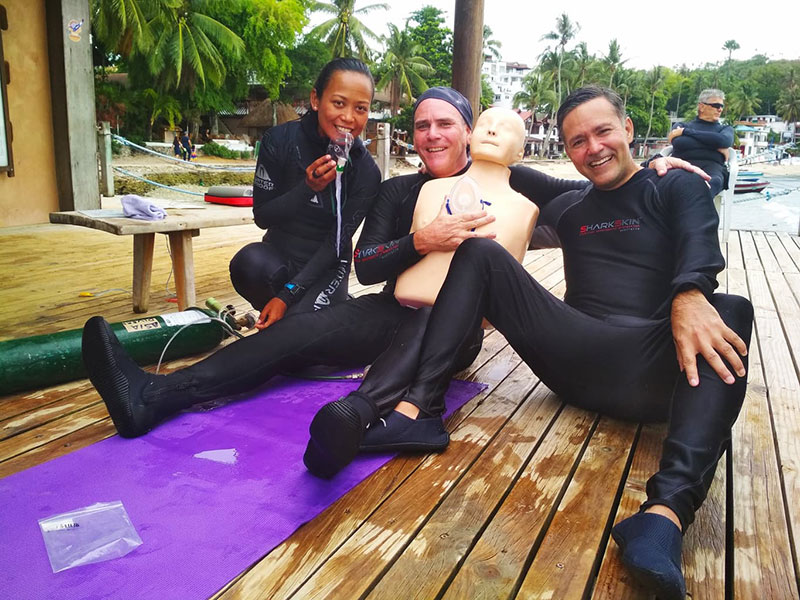 E-IDC update – Team "Cubicus" in action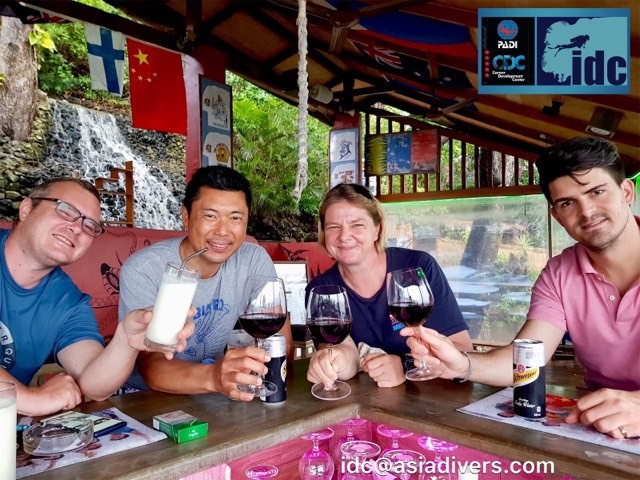 The June/July IDC has started and the team found a name already. "Cubicus" refers to the species of cute little Boxfishes that we all love to see underwater. Of course the name needed to be celebrated in the Point Bar.
For more information about PADI Professional levels visit https://asiadivers.com/gopro/
That's for this week folks, join us again next week for more news and stories from Asia Divers
Don't forget to follow us on Facebook to get our latest news updates and links to our blog posts!
Visit Asia Divers on Facebook
Use the buttons below to share Asia Divers news with your friends!