Jamie has been having a fine time with his friends Greg and Deo visiting last week. The bell has sure been swing around a lot! Now Jamie and Maria are off on a little adventure to the Visayas and Chris and Clive have had a great two weeks here but time to go now.
Not easy to leave, but we know they will be back!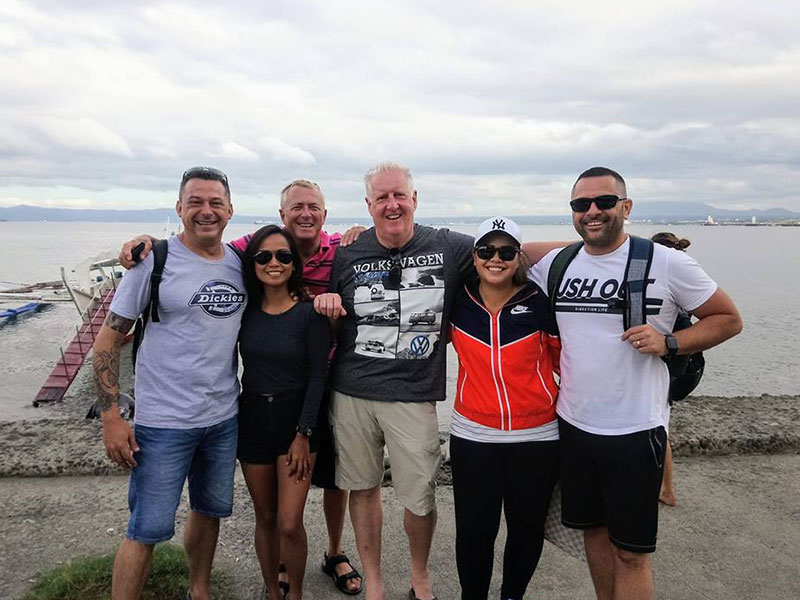 Want to beat the February blues? Contact us for a great escape to sunny PG!
Allan's Great Adventure
We're continuing to follow Allan along on his trip. These photos were from a great day in the Parque Nacional Radal Siete Tazas, and Allan's first night in a tent since he can't remember when…but he loved it!
What's been happening at Asia Divers?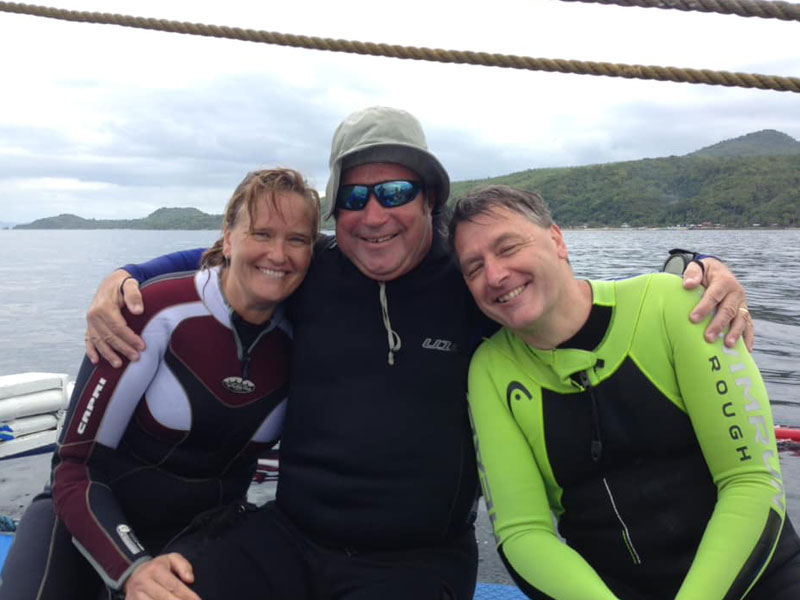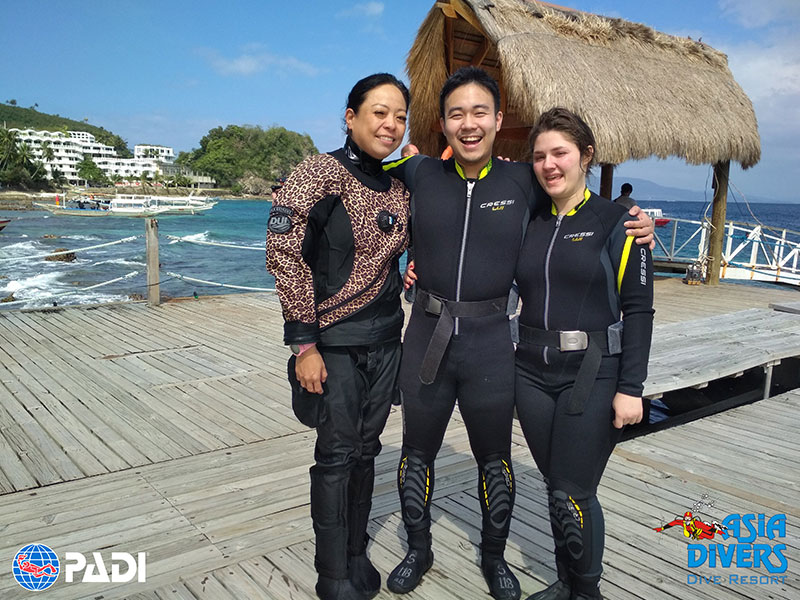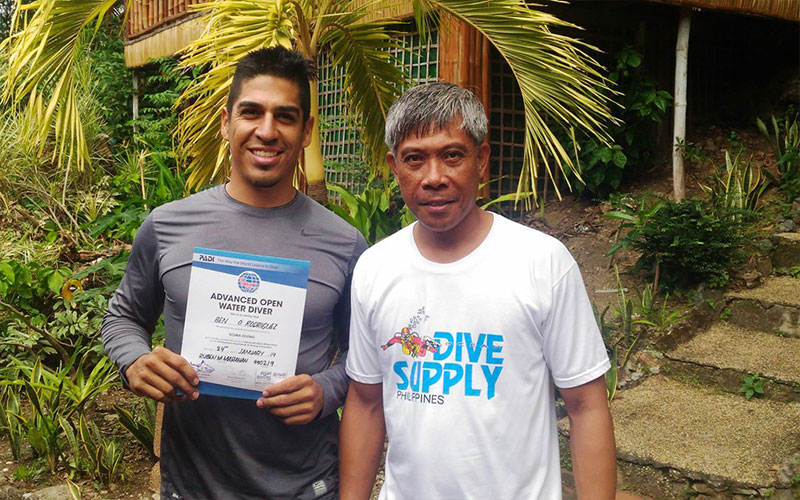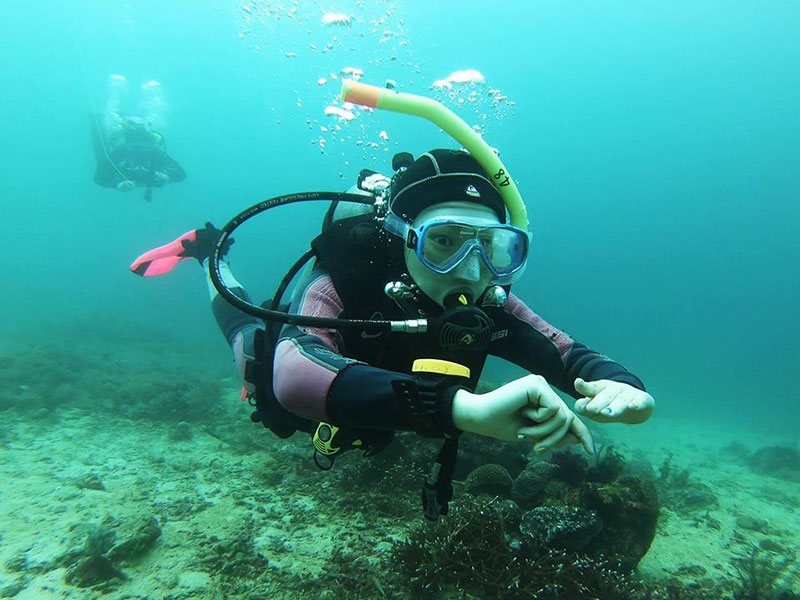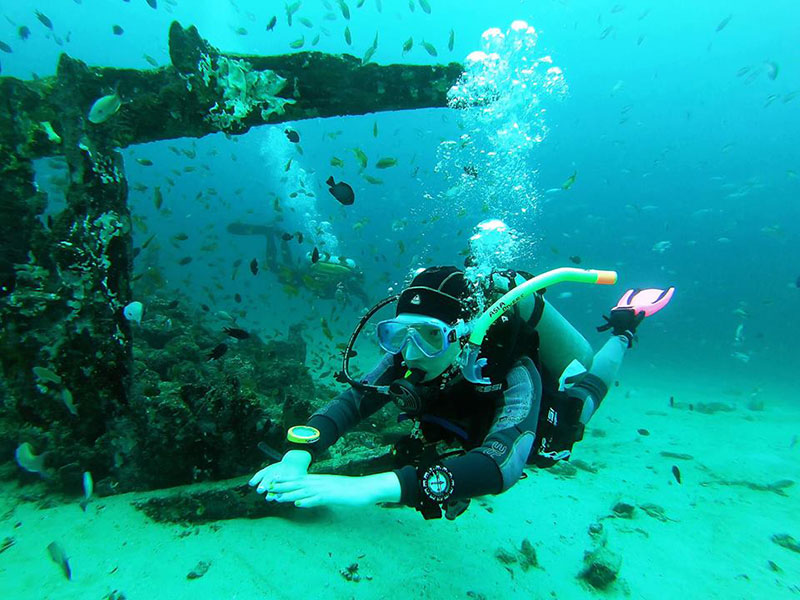 Just look at the awesome buoyancy of Andy's Open Water student Vicky. Good training pays off! If you're looking for great training in a beautiful environment, than Asia Divers is the place for you. Have a look at the PADI courses we offer: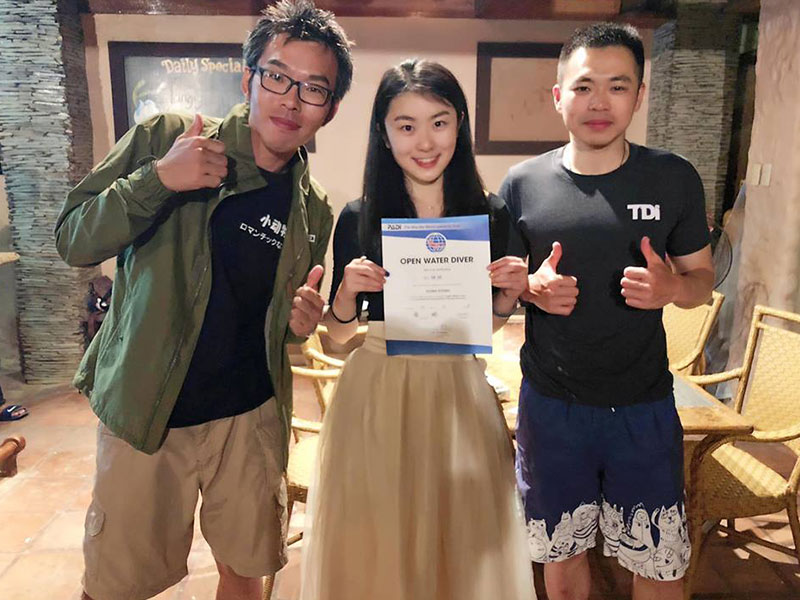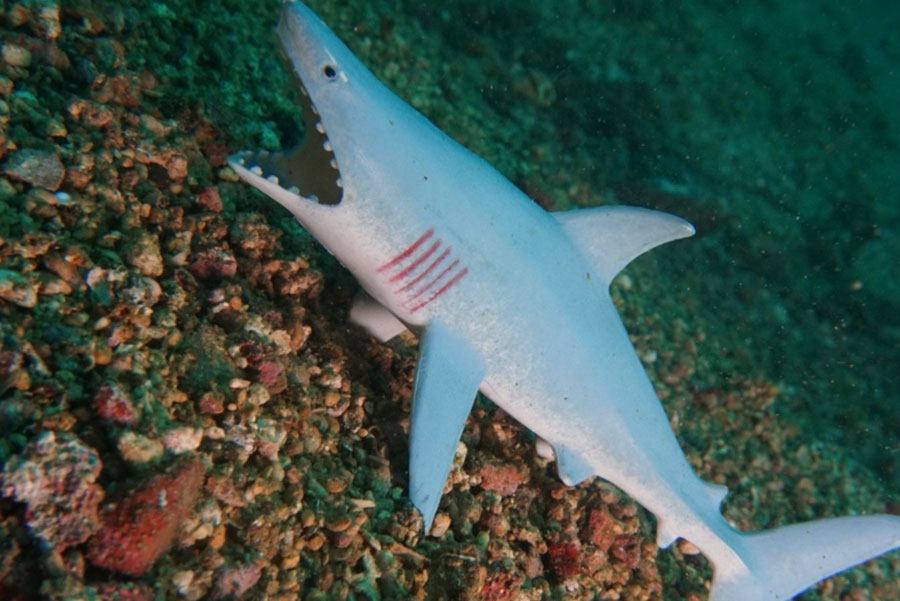 The PADI Emergency First Responder Course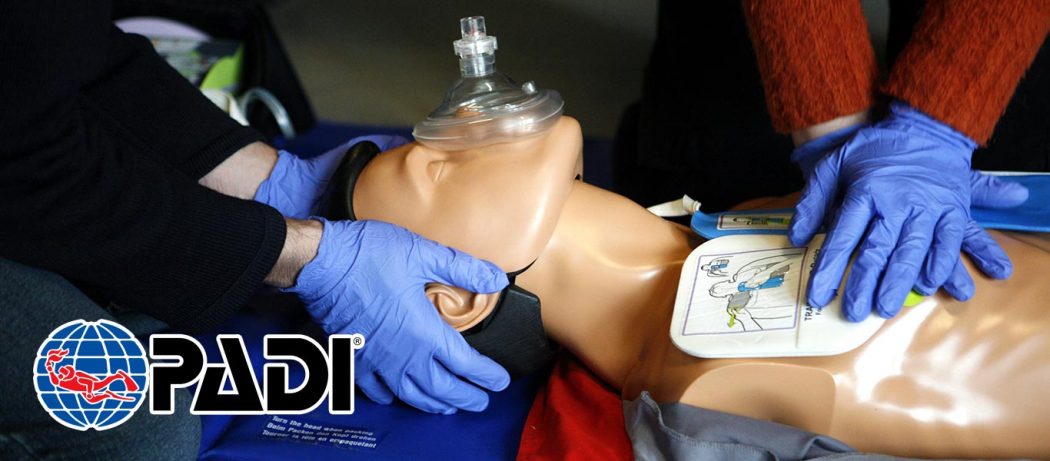 Discover simple to follow steps for emergency care. This course focuses on building confidence in lay rescuers and increasing their willingness to respond when faced with a medical emergency.
Emergency First Response training focuses on building confidence in lay rescuers and increasing their willingness to respond when faced with a medical emergency. Course participants learn simple to follow steps for emergency care and practice applying skills in a non-stressful learning environment. All courses are supported by self-study manuals, videos and quick reference cards to enhance learning and allow you start learning right away.
EFR courses meet the CPR and first aid training requirements for the PADI Rescue Diver course and all professional-level ratings.
Read more
E-IDC update
Look who is back…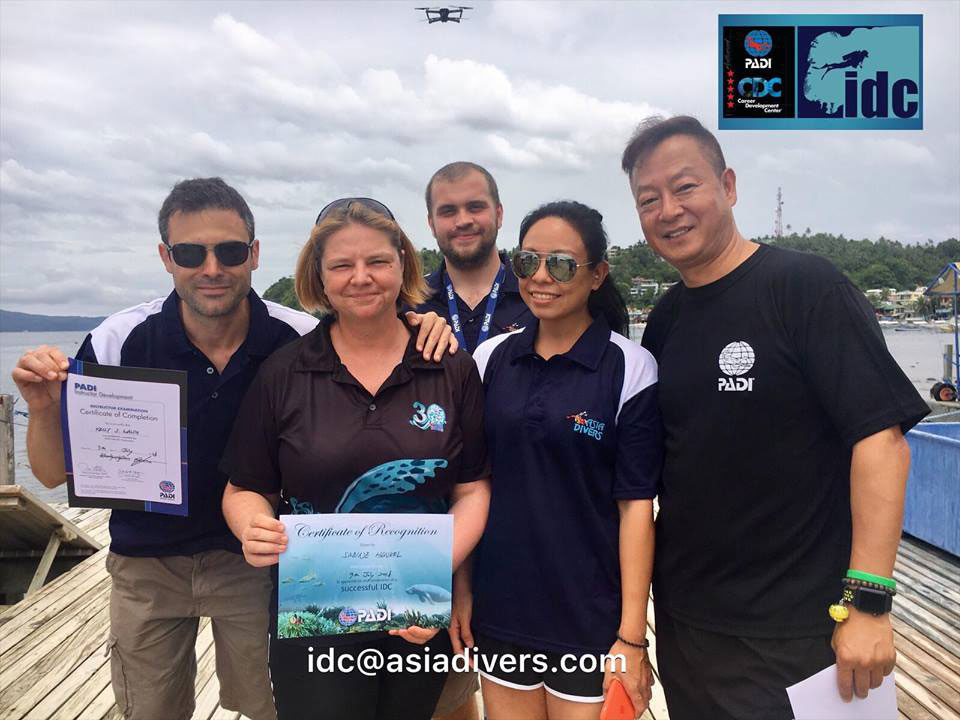 Instructor Kelly who passed our IDC and PADI IE last year has returned to ramp up his Specialty Instructor ratings and also to gain even more experience during a month of instructor internship with Asia Divers. He will be joining different courses and gets a chance to team teach with our instructor team.
 Are you ready ? Start preparing for the IDC on 16th March 2019
If you are a Divemaster with at least 100 logged dives, prepare yourself now for your next step – the PADI IDC.
Step 1: Start the eLearning component with PADI by following this link and choosing the "IDC online" option: .
Step 2: The onsite part of the PADI Instructor Development Course (IDC) here in Puerto Galera starts on 16th March until 25th March with the PADI Instructor Exams on the following 2 days (26th/27th). Reserve your space ASAP via idc@asiadivers.com
That's all for this week folks!
Don't forget to follow us on Facebook to get our latest news updates and links to our blog posts!
Visit Asia Divers on Facebook
Use the buttons below to share Asia Divers news with your friends!