On the northern coast of Mindoro Island lies a piece of divers' heaven called Puerto Galera. The midday sun shines at a gentle 31 degrees Celsius, the water is abundant in sea life, and the beach is spectacular with easy access to exciting historic rainforests.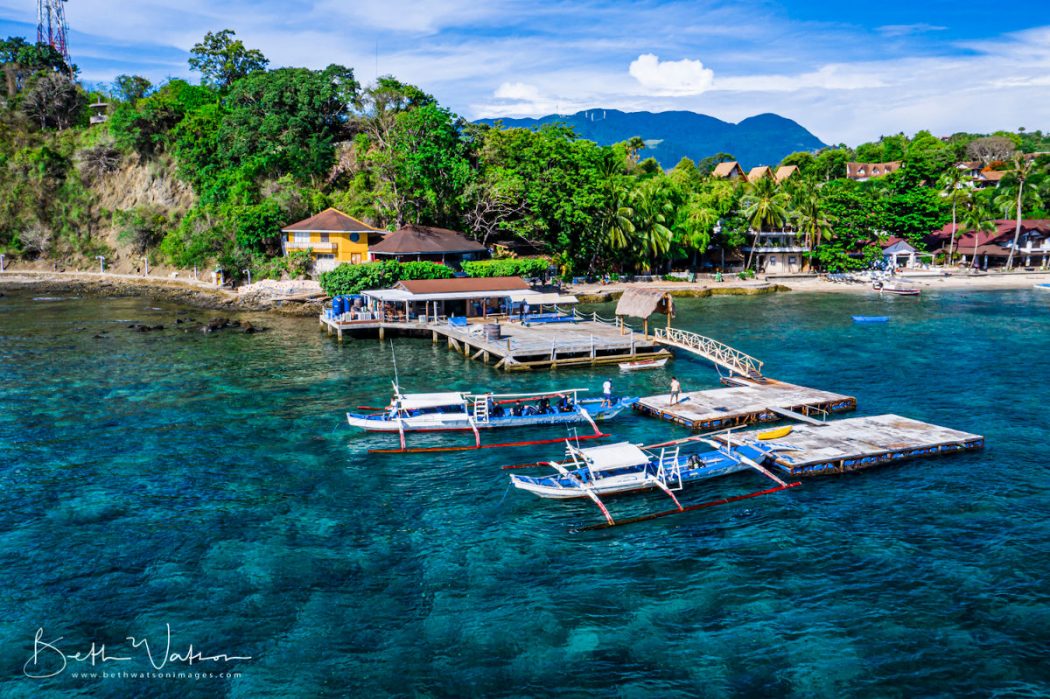 Photo by Beth Watson
Staying at a diving resort in Mindoro's Puerto Galera will be one of the best ideas you'll ever have. At El Galleon Dive Resort, you are invited to enjoy your share of this beautiful tropical paradise.
Whether you are just out to try diving for the first time, a seasoned scuba diver, or even somebody who prefers to stay on land, El Galleon has activities for everyone.
The Convenient One-Stop Destination For Divers
Upon reaching Puerto Galera you will be struck with an incredible realization – you are standing at one of the most diverse marine ecosystems. Which means you get to see it all in one place – dolphins, sharks, sea turtles, lionfish, octopuses, manta rays, and macro life that you never even knew existed, all before your eyes. Check out more dive sites!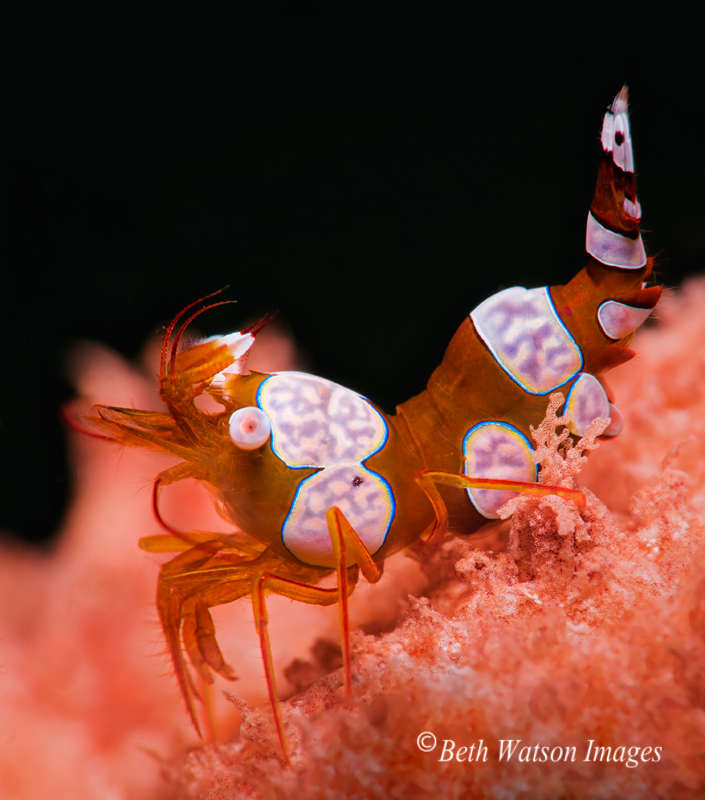 Photo by Beth Watson
Visit the Boatyard
Love to discover bizarre-looking coastal species that are too shy to swim at the coral reef? Muck diving is available for you to enjoy at the Boatyard. Spot a few of our favorites: velvet ghost pipefish, seahorses, frogfish, and other creepy crawlers.
Jump in the Coral Cove
For divers of all levels, Coral Cove is the perfect ground to do multi-level diving. Here are the locals that you shouldn't miss: pygmy seahorses, blue-spotted rays, cuttlefish, and the occasional thresher sharks for the lucky few!
Check out today's scuba diving rates
These are just two out of a dozen sites that are right in front of the diving resort. More adventures await between Medio Island and Paniquian Island on the west-facing side of Puerto Galera's peninsula.
Secret Reef
It may not be a secret anymore, but it holds a fair share of secrets. The underwater cliff and overhang open up into the open sea, but crawling and swimming closely by the sea wall are schools of batfish, emperors, snappers, and jacks. You may encounter a large lionfish and caves in which barramundi cod live.
Odies Ding Ding
Not to be missed for short-time diving, this shallow but gorgeous high sea wall is perfect for Nitrox diving. Eels and blue triggerfish reside in the holes within the wall, stingrays, tuna, and frogfish can be spotted if you stay long enough.
Enjoy a Meaningful and Educational Summer Vacation!
Our PADI Certified Dive Instructors who guide you through all the different dive sites at Puerto Galera are happy to share their knowledge with you. As long as you are eligible to take the PADI Dive Courses, we will teach you everything we know about diving and the brilliant sites around Mindoro.
Diving is one of the world's most useful skills that can lead anyone to a decent career. Why not start young and train your child with the diving basics? Our PADI Bubblemaker is a perfect beginner course for children aged 8 years and above, at our resort's training pool.
For serious adults, you could open up to more diving possibilities with the PADI Open Water Course. Or take diving education even further with the PADI Advanced Open Water courses which come in various branches of specialty scuba diving, including Wreck Diving, Nitrox Diving, Night Diving and more.
Dive deeper in more challenging environments through the PADI Technical Diver Training, and return to the surface like a champion.
Luxury and Adventure, All In One Place
Luxurious rooms, complete facilities and island experiences for those who prefer to stay on land. Don't miss a chance to visit one of Puerto Galera's top diving resorts on your next vacation to The Philippines!