Creepy times at our Halloween party
Click on images to enlarge
[row] [col span__sm="12″] [ux_gallery ids="5354,5352,5351,5350,5349,5348″ type="masonry" col_spacing="xsmall" columns="3″] [/col] [/row]
A ghoulishly delightful night was had by all at our Halloween party. Thanks to everyone for putting in the effort to getting creepified!
You can see more photos in the album on our Facebook page
Asia Divers at DEMA 2018

Allan, Tommy, Alli and Rhuby will be at the DEMA Show November 14-17 at the Las Vegas Convention Center, North Hall.
We'll be with the Philippine Department of Tourism booth #2425 introducing folks to Asia Divers/El Galleon. Please drop by for a visit if you're attending.
Scuba Diver News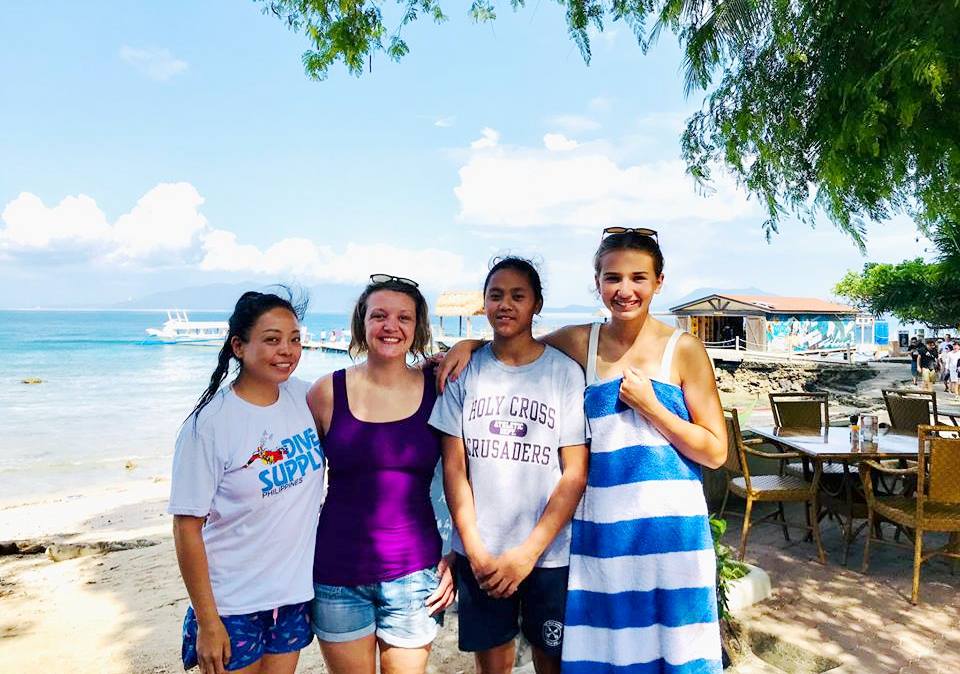 We're very excited to welcome three new mermaids into scuba diving. Sarah Fenwick and two sisters, 13 year old Katie and 14 year old Ella Callahan completed their PADI Open Water course with Elly. They worked really hard to achieve this goal and even went through a bit of a tough logistics day because of some bad weather…but they did it, and should all be very proud! Congratulations ladies!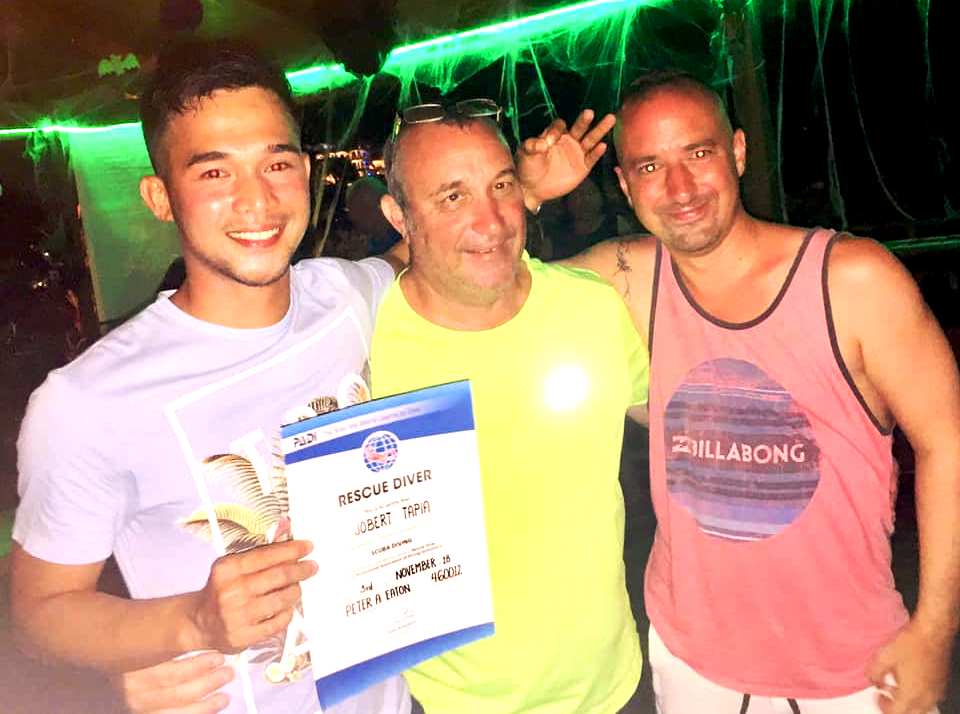 Congratulations Jobert Tapia (Cody) on your Rescue Diver Certification (with EFR Primary and Secondary care with AED! Now, on to your Divemaster! It was a fun course with Arthur Nash who is almost done as well.
This was a great example of team teaching here as Matt did the EFR courses for both Arthur and Cody and Pete and Matt both got involved with the Rescue course. Matt is now an Assistant instructor and very soon will be an Instructor, so he got some great experience in team teaching with Pete.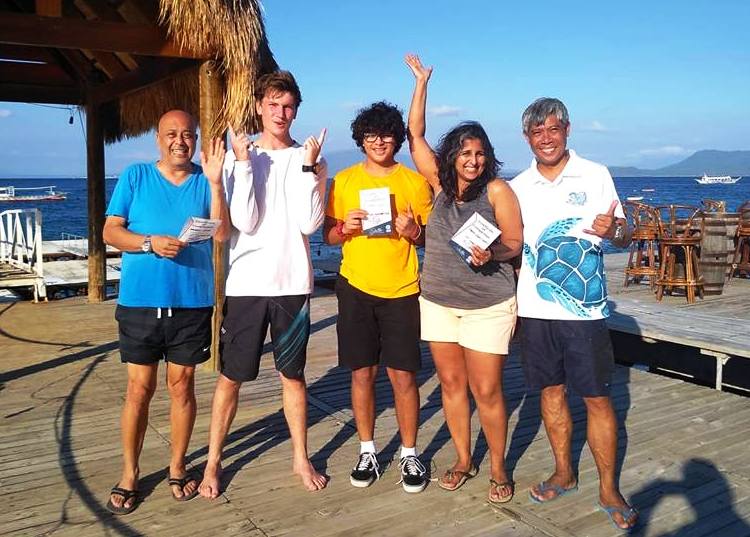 Very nice to have the Lalani family here with us this weekend! Ruben and Elliot introduced them to diving through a PADI Discover Scuba program. Mahmud, Temina and Kiran thoroughly enjoyed the experience and I suspect they'll be back for more.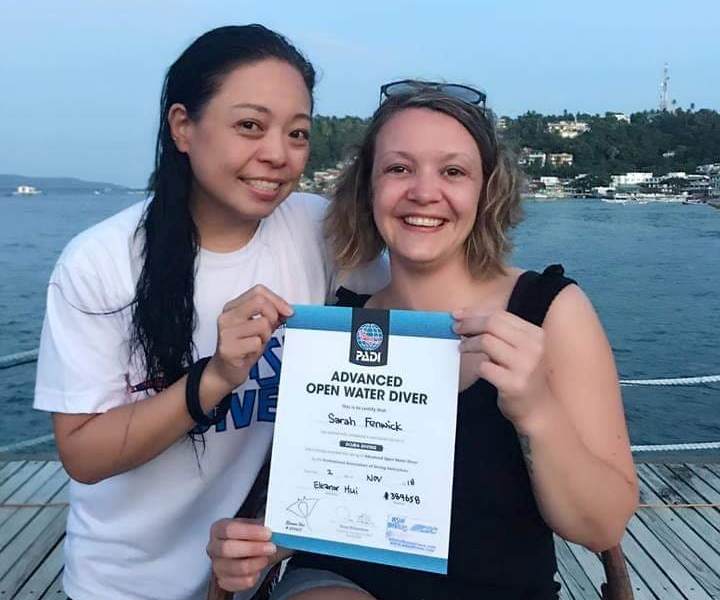 Way to go Sarah Fenwick!! She completed Open Water and Advanced OW this week and now on to her next great adventure to meet up with mom and dad in El Nido.
Wonderful to have Richard Hughes back again and this time bringing his mom Jacqueline. Richard kept Jackie very busy with finishing off her PADI Advanced course and also doing a Nitrox course. Then they brought out the "big boys' and got Jackie certified as a DPV diver by Pete. Congrats Jackie!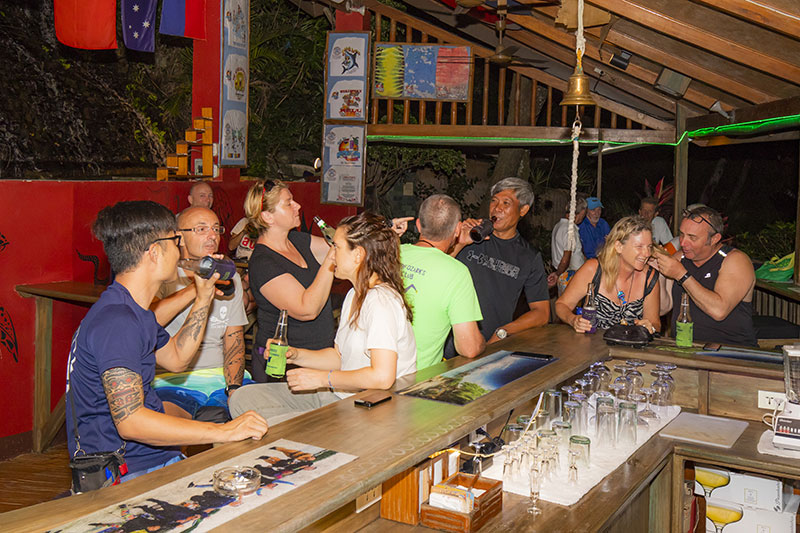 This month's cover shot for Asia Diver "Monday News" newsletter is a photo of The Point Bar. The Point Bar is a great place to wind down with good friends, great ambiance and perhaps a cocktail or two at the end of your diving day.
The Monday News is a weekly newsletter that will keep you up to date on what's been going on here with Asia Divers and El Galleon.
If you would like to subscribe please just sign up below
Photo credit to our good friend Beth Watson, whose beautiful photos and videos you can see throughout our website.
Check out her awesome images on her website or on Facebook
[block id="5332″]