The "Asia Divers Dive Angels" is up and running and getting a great turn out. It's a group of ladies plus sometimes few " Devils" that are living or working here plus some of our guest mermaids who are also staying with us. We get together every Wednesday for the 13:30 dive and then on to snacks and bubbles following at El Galleon Resort. If you're in the area full time or just temporarily, and want to join, just let us know! It wonderful to see this community building up and we look forward to adding more team members.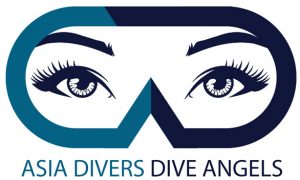 Our Asia Divers Dive Angels have their own logo and t-shirt. Want one? …Join the Asia Divers Dive Angels today and you can have one!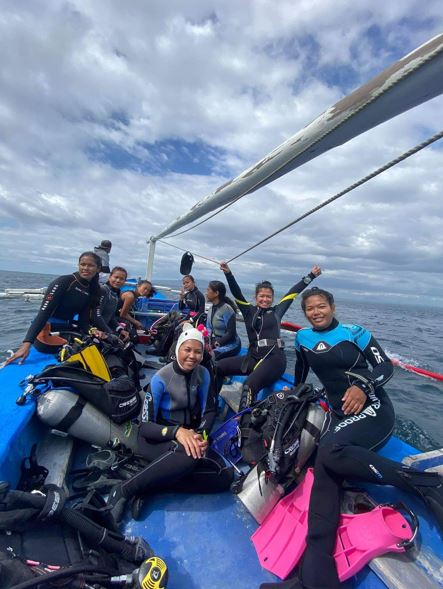 So nice to have many Asia Divers Dive Angels enjoying our weekly event now.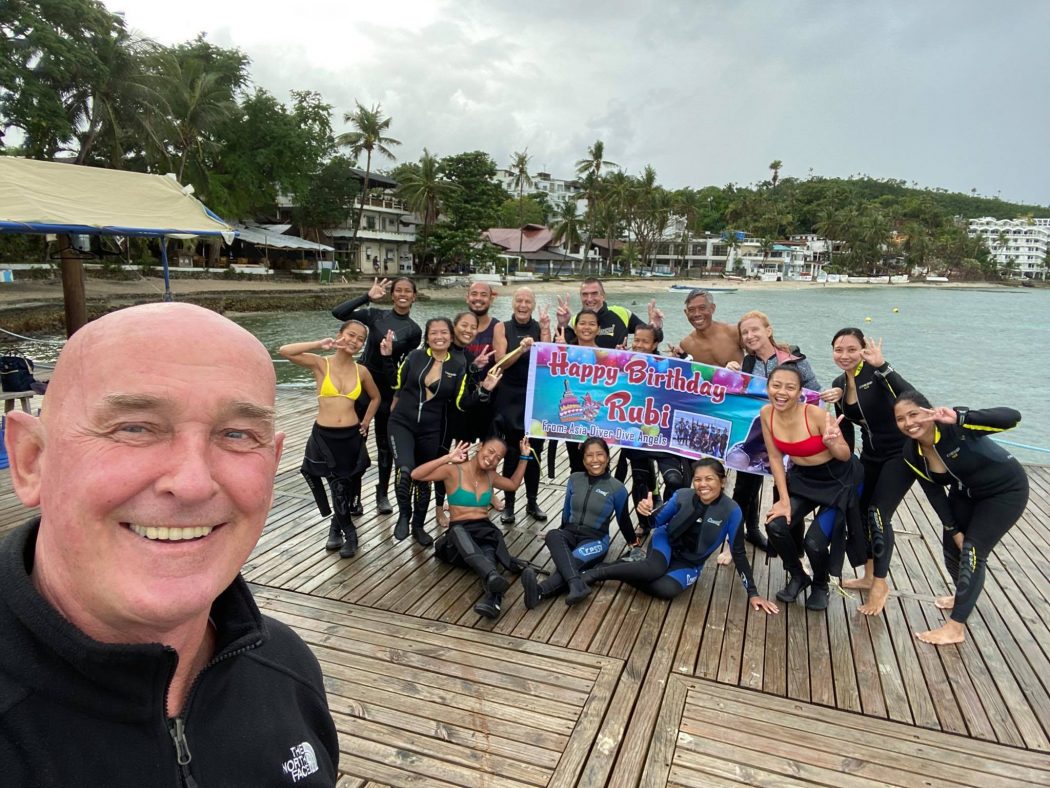 The whole team got together for Rhuby's birthday dive.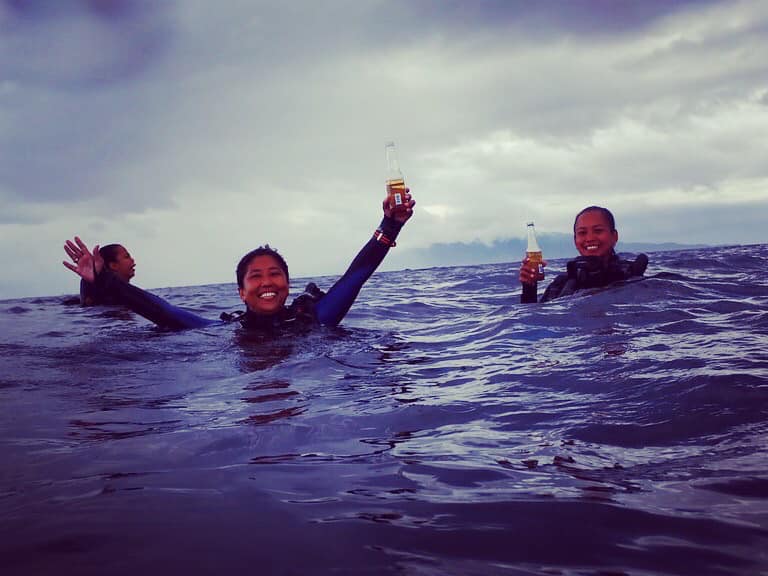 BCD party time! This is the way the gang finished off the dive on Rhuby's B day. It's such a cool feeling to be floating out in the Verde Island Passage while enjoying good company and a few cold beers.