It's been quite the weekend for birthday celebrations around here, starting off with Chuck Dreyfus hash run on Saturday to celebrate his 65th birthday. Chuck had a large turnout including many of us from El Gal and Asia Divers who rarely venture out on these events. Happening the same evening was a family birthday dinner in the resort for Malcolm Ward who is here for his 60th birthday, than on Sunday Malcolm and Amy hosted a cozy birthday party in the Point. On Monday, Chuck had his official birthday party on the platform. It was so nice to have everyone together including some of Chuck's friends who came from overseas, many of the staff from here, lots of his hash friends and several other folks who live here or are on their holiday here. The party included lots of fun, booze, fantastic food from our kitchen, a very big roasted pig and a live band to keep everyone entertained. Thank you to Chuck and Malcolm for a weekend full of fun and frolicking!
If you would like to book your birthday party, wedding reception or any special event here please contact us so we can fill you in on all of the details. We have a wonderful beachfront resort to host your special event.
Chucks very cool Hash shirts were given out to everyone who participated on the run.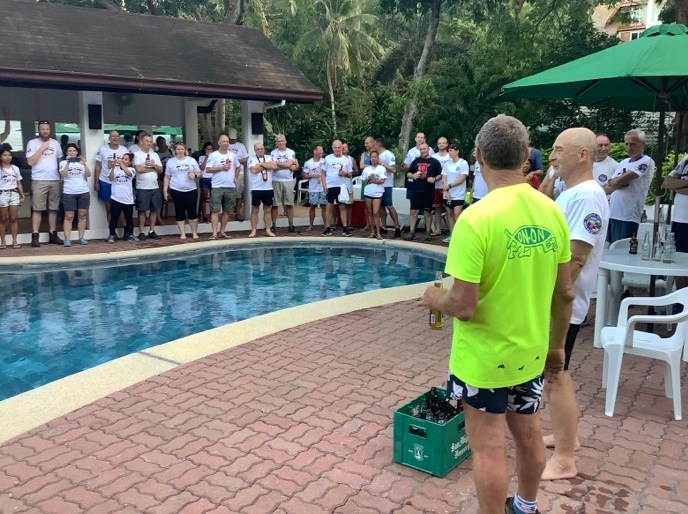 Many well wishers at the "On On" for Chucks birthday Hash Run.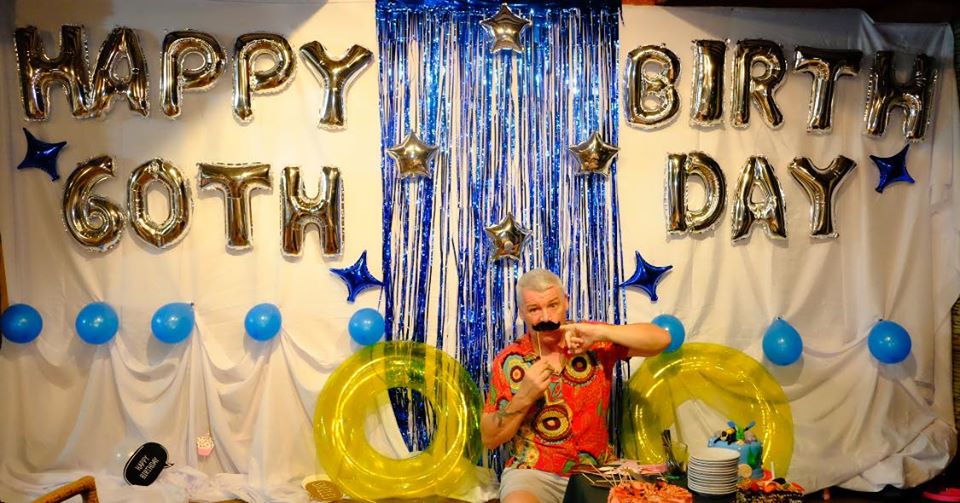 Malcolm is preparing for his birthday dinner…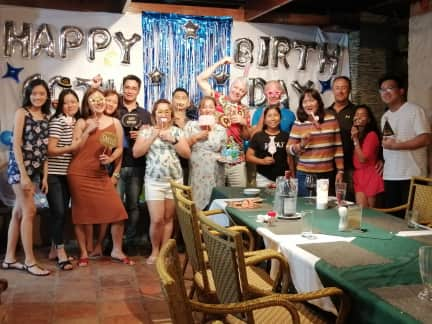 Family and friends celebrating with Malcolm….Thanks for a great party!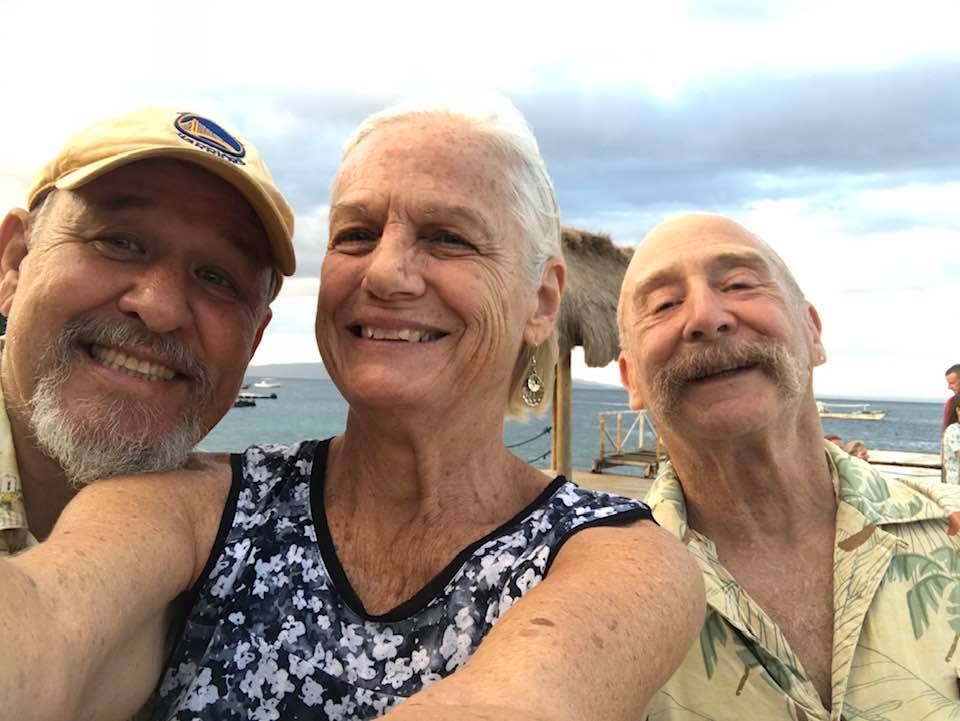 Dwight, Sue and Chuck…party time!
What's been happening this week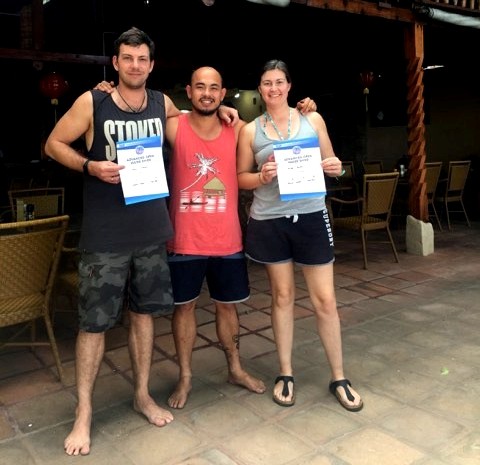 Lars and Betsy Nagel proudly showed off their AOW certifications after completing PADI Open Water course and Advanced courses with Arthur. Lars and Betsy had done eLearning at home prior to their arrival so that they could spend more time in the ocean enjoying all the colorful reefs and exquisite marine life that Puerto Galera has to offer. You can join us here in Puerto Galera to get your PADI certification in a beautiful location in the Philippines.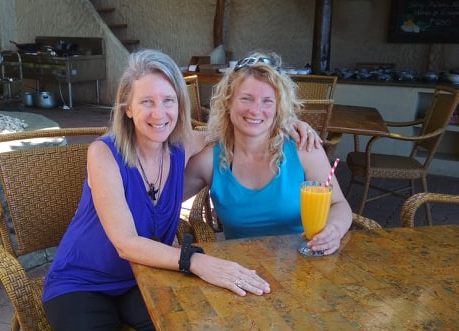 Katja is back again after a 6 year break. Katja did her Divemaster course with us in 1999 and has been back a few times since then, but her last visit was in 2014. This time she spent time with Sam at Tech Asia doing Trimix course. The wonderful thing about scuba diving is the people that you can meet from all over the world who share the same passion as yourself.
Love is in the air!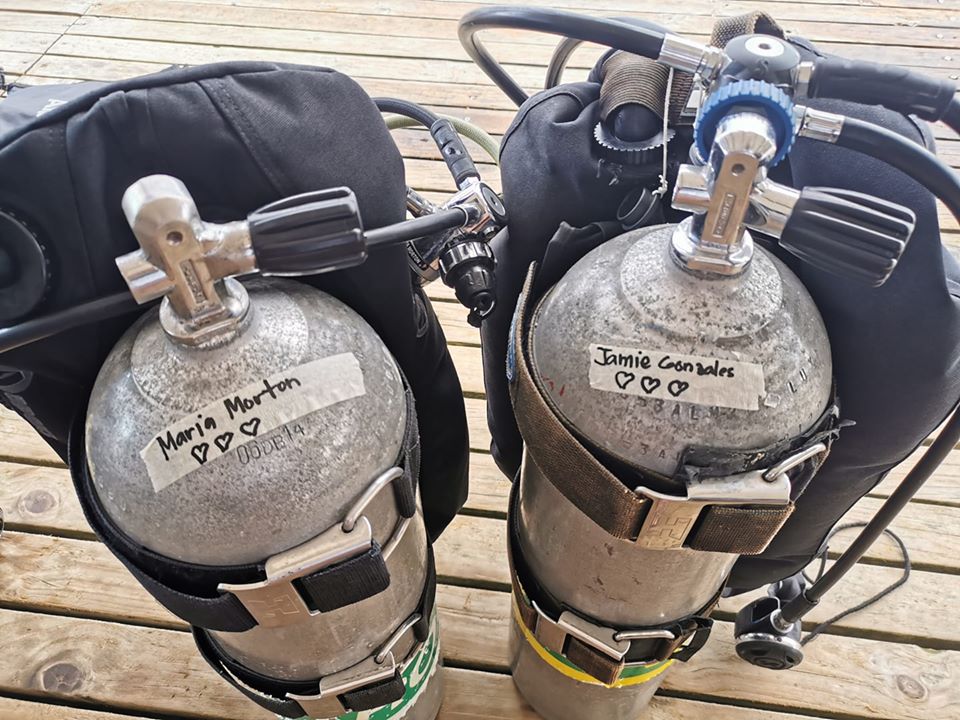 The guys in the dive shop got into the spirit of Valentine's Day. Wedding plans for Maria and Jamie are well underway now for the March wedding.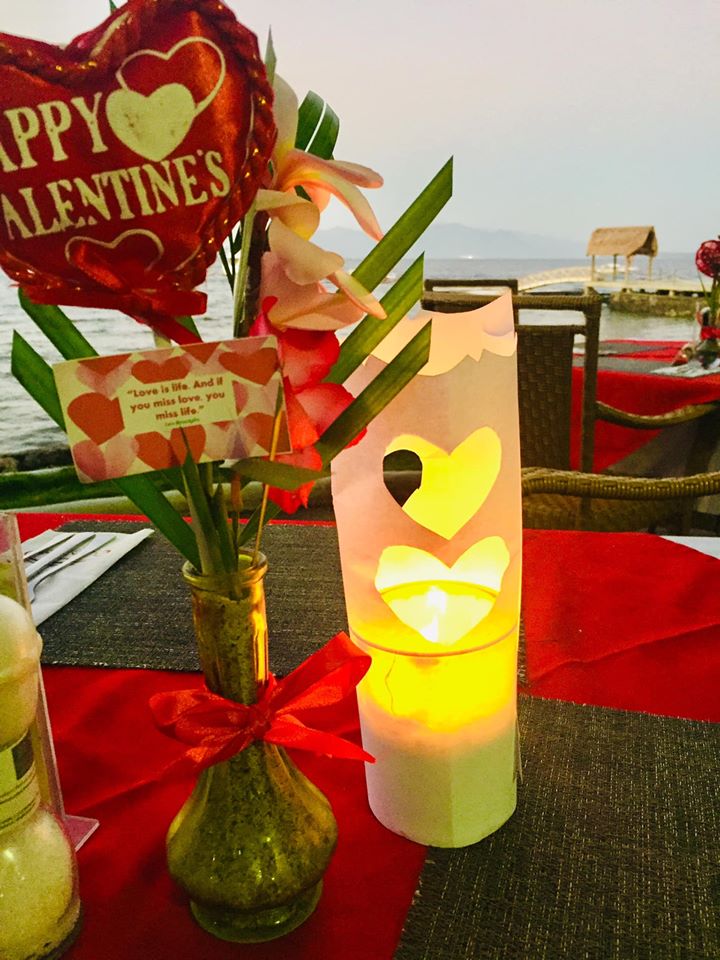 Valentine's Day dinner at El Gal was very yummy and romantic with over 25 people joining it. El Galleon's restaurant has been keeping tummies happy for more than 30 years. With our killer waterfront view you can't ask for a better location to enjoy a meal.