We've got the Booze… You Bring the Boo's!
Join us For Some Haunting Spirits and Wicked Brews at the Point Bar on October 31st 2018.
We still have rooms available. Contact admin@asiadivers.com
Verde Island reefs show resilience to climate change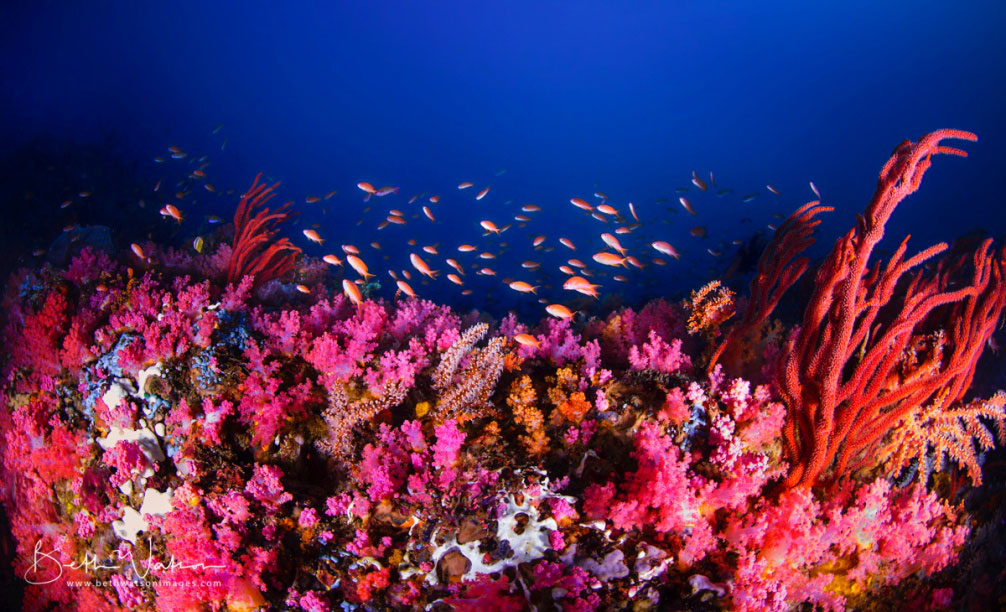 In the face of climate change, the reefs of Verde Island, situated in the middle of the "center of the center of marine biodiversity" in the world, are showing signs that they are protected from the major impacts of climate change.
Read the full article in the Manila Bulletin
What's been happening at Asia Divers?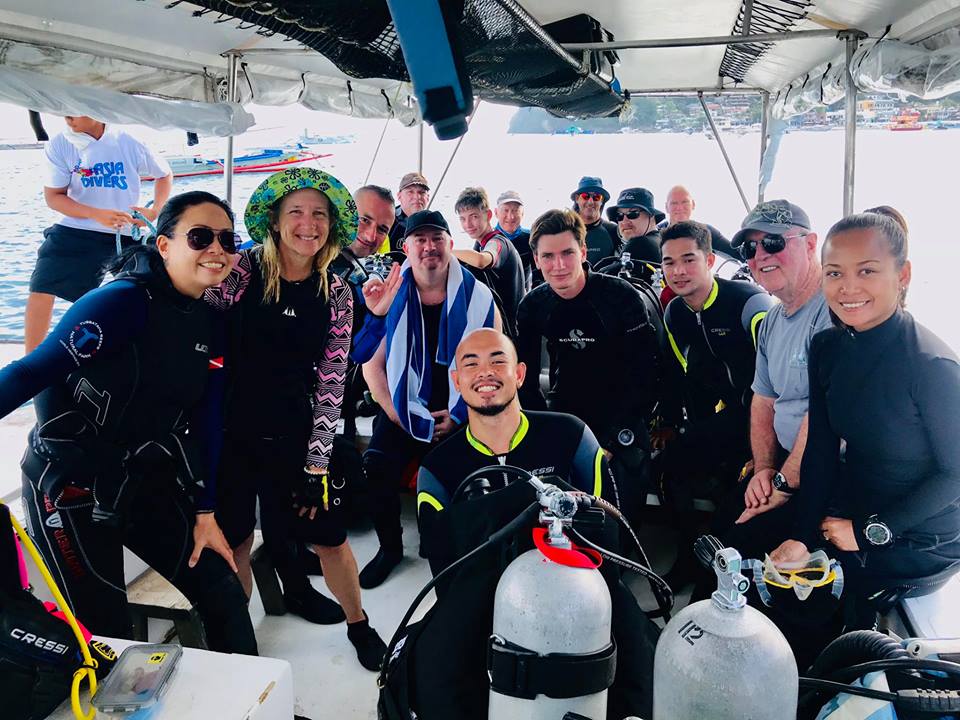 Stunning conditions  at Verde Island this week.
Alli snuck on board with Finn and Arthur to do their second dive for their PADI Digital Underwater Photography course. So many great photo opps there! With Elly, Alli, Robert Johnston, Matthew Malekos, Finn Marinkovich-Josey, Simon Josey, Richard Trebus, Omri Hephner, Erich Werne, Mal Howarth, Ron Jackson, Elliot, Jobert Tapia (Cody), Maria and Arthur Nash.
PADI Advanced Open Water & Digital Underwater Photography certs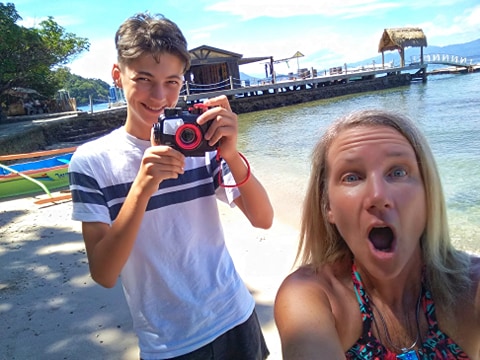 Congratulations to Finn Marinkovich-Josey on his getting two great PADI certifications this week!
Follow these links for more info about the courses:
The natural beauty of Puerto Galera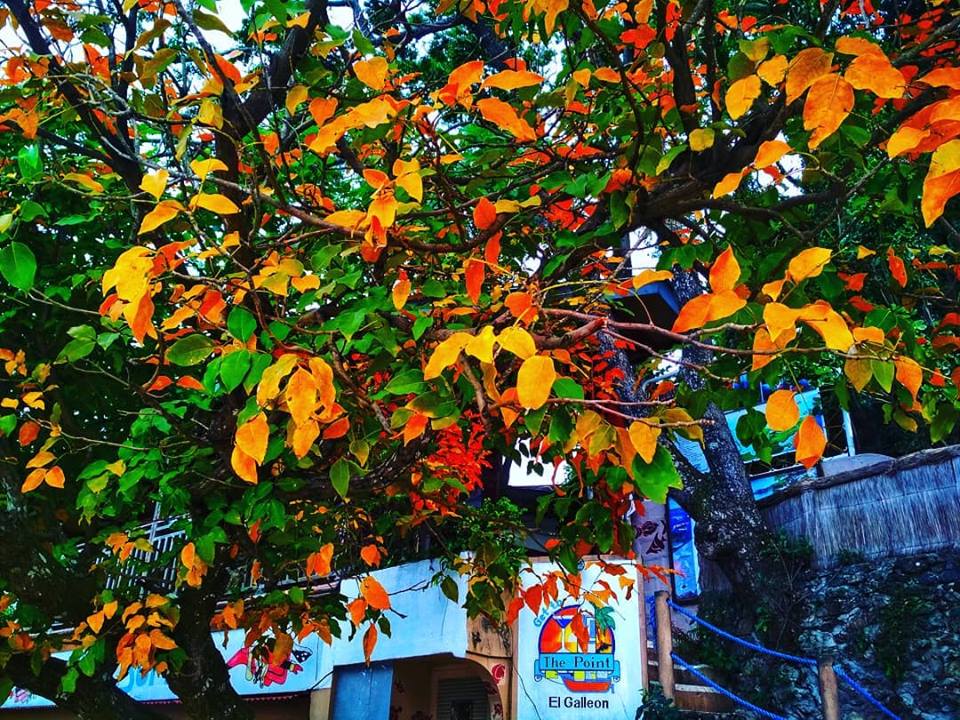 Fall colours at The Point. It happens only for a few days every year, but it's so beautiful…
The elves have been busy preparing for Christmas this past week.
Preparing for a Puerto Galera Christmas
If you don't have plans for Christmas yet, consider coming down here for very fun time over the holidays. We've got lots of special things going on including Santa's visit on the 24th, scrumptious Christmas and New Year's Eve dinners at El Gal and fireworks to bring in the New Year.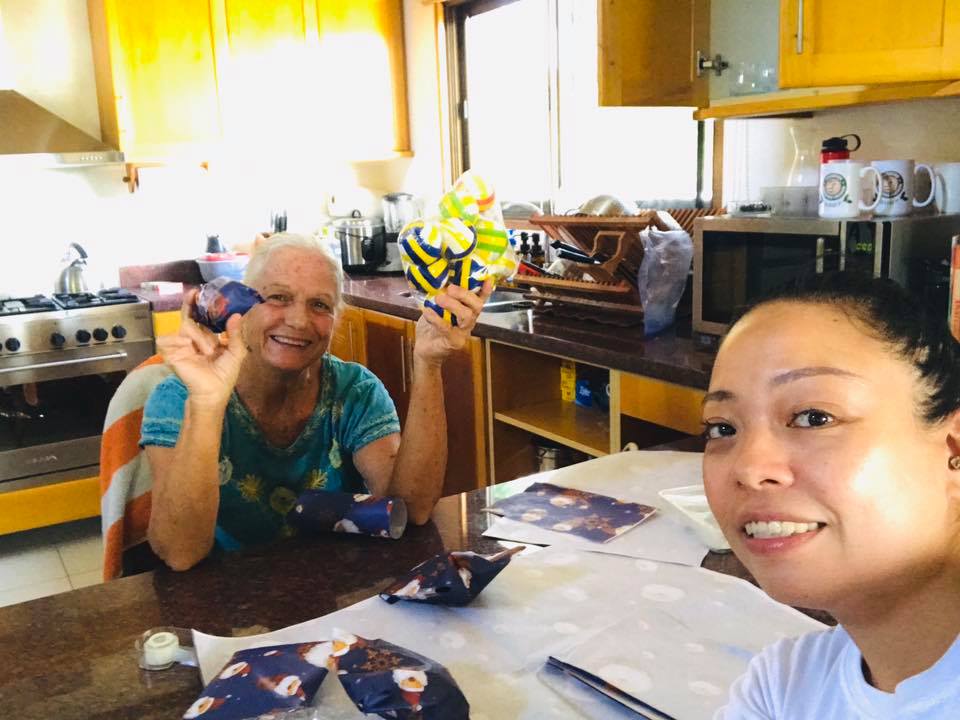 Underwater Photos Corner
We've had a fun time doing the PADI Digital Underwater photography course these past few days with Arthur Nash and Finn Marinkovich-Josey. Both students enjoyed taking photos with the Olympus Tough camera and housing and got some great results. They also got to practice some editing on their phones and tablets.
Arthur and Finn did their PADI Advanced course earlier on in the week, and then went right into the photo course. I was super pleased to see that not only we're they taking some great photos, but they had excellent buoyancy and awareness under water.
Below are a few of Finn's photos and we'll have some from Arthur next week.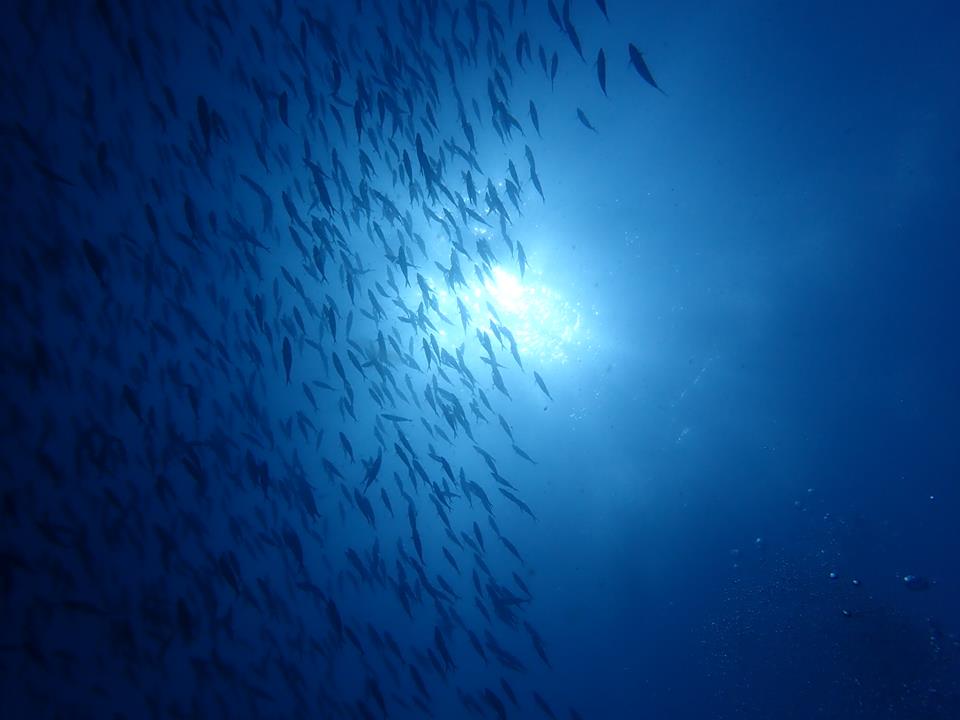 I liked this silhouette photo of the fish because of the stunning blue water and the sunburst.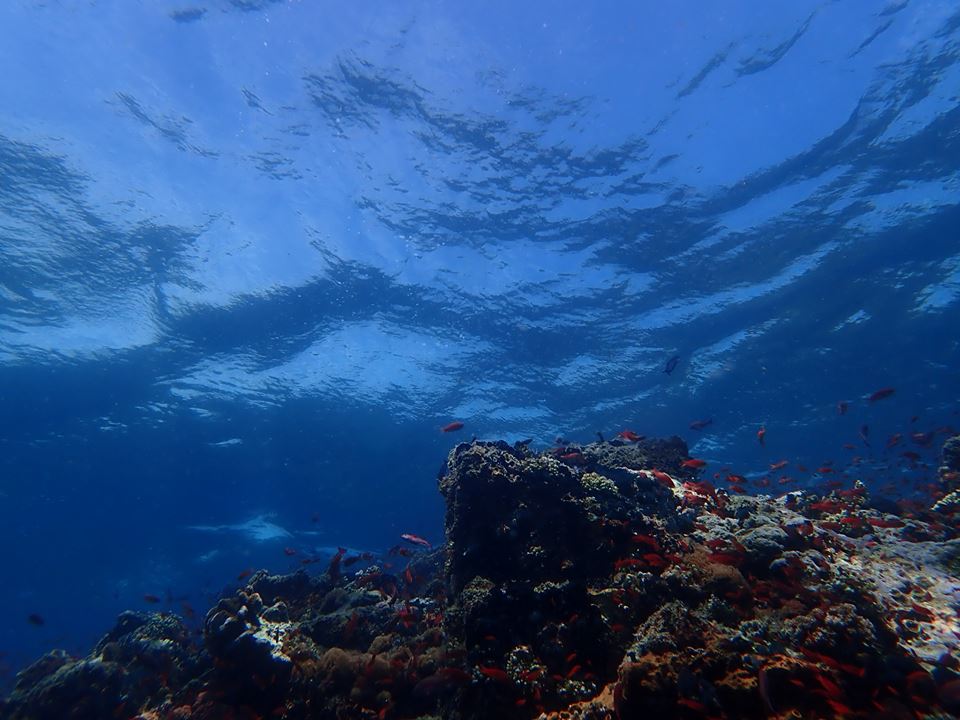 Peace and calmness at the top of the Verde Island pinnacle, again with that gorgeous blue water.
[row] [col span="6″ span__sm="12″] [ux_image id="5268″ image_size="large"] [/col] [col span="6″ span__sm="12″] [ux_image id="5272″ image_size="large"] [/col] [col span__sm="12″]
Nice use of framing in macro and a little bit of cropping for the clownfish shot . Gorgeous looking turtle giving Finn the eye.
Click on the gallery images below to enlarge
[/col] [/row] [ux_gallery ids="5281,5295,5282,5283,5284,5285,5286,5280,5287,5288,5289,5290,5291,5292,5293,5294″ type="masonry" col_spacing="xsmall" columns="3″] [gap height="52px"]
That's all for now for now folks. Don't forget to follow us on Facebook to get our latest news updates and links to our blog posts!
Use the buttons below to share Asia Divers news with your friends on social media!