It's been a busy week at Asia Divers, which is just the way we like it!
If you have visited the Asia Divers website before, you probably noticed it's had a major facelift. It was a big job, spanning several months, with many hands involved, but everyone did their part, and we're very happy with result. Hope you like the new site!
Now you can buy top quality scuba gear from us online!
We're very pleased to announce that Ocean Dive Supply has a new website and online store. You can see our products at https://divesupply.com.ph/ and visit the ODS Online Store https://divesupply.com.ph/shop/diving/en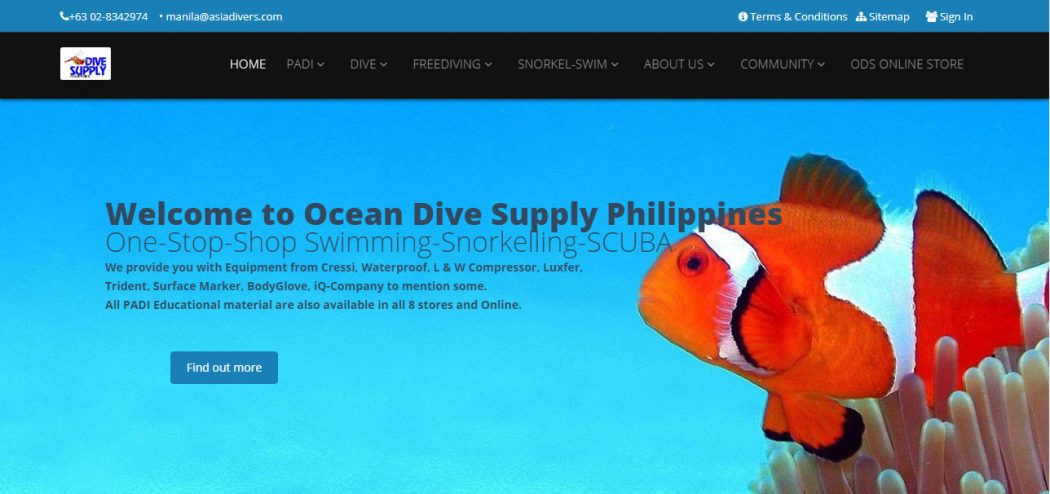 Visit the ODS website
A PADI Open Water course 15 years in the making!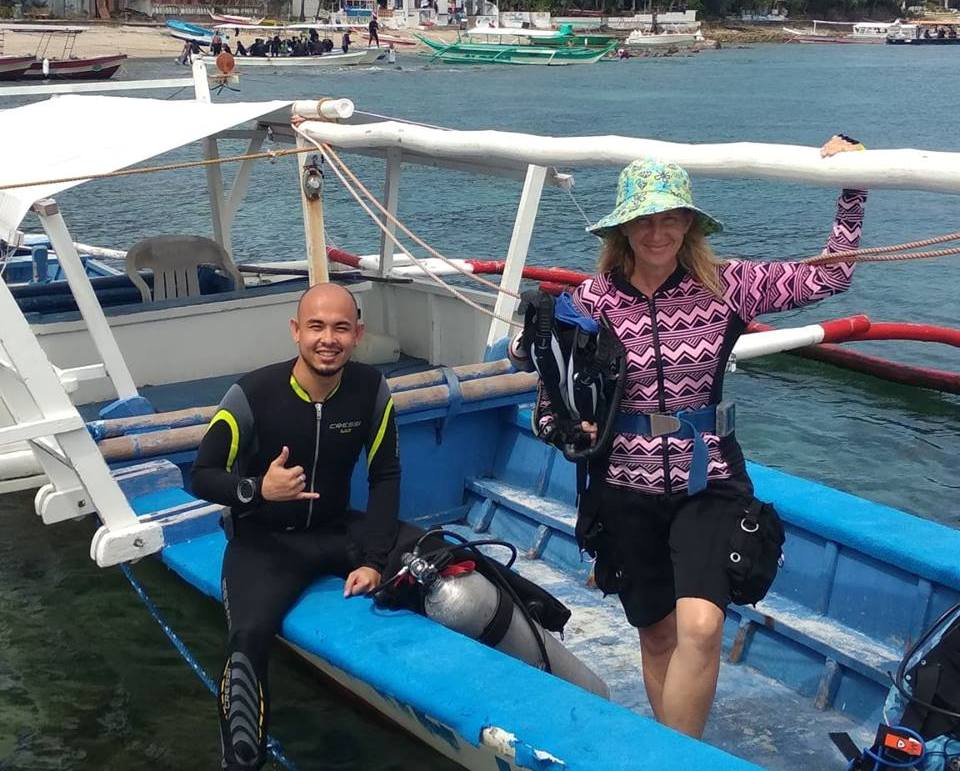 Congratulations to Arthur Nash for completing his PADI Open Water course. I'd have to say that this is the longest running course that I've ever done….ha ha. Actually, Arthur started the course 15 years ago and never quite finished it, so second time around we made sure it got completed. Now on to AOW and more. Needless to say the family genes are there as far as comfort and ability in the water…a chip off the old block for sure!!
Night dive on the Alma Jane wreck
Diving one of our favourite dive sites with Richard, and Andrew plus 4 instructors! What a great dive to do for the more experienced divers.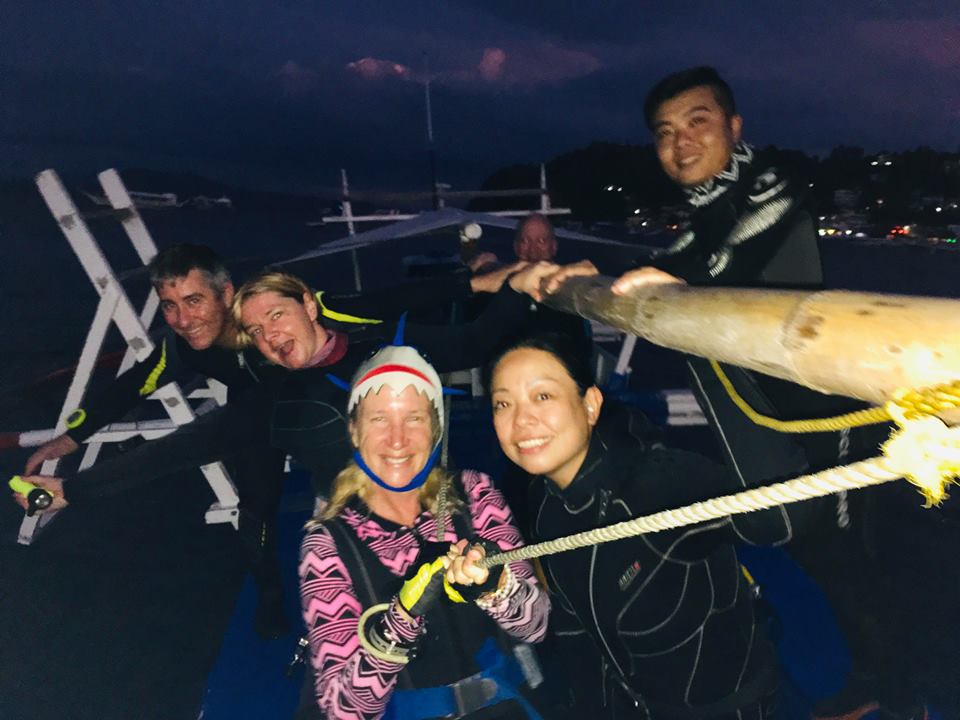 What's our Divemaster Intern Elliot been doing?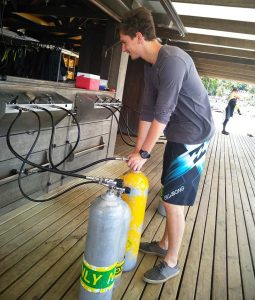 Straight from the horse's mouth:
Over a month now interning with Asia Divers and learning more each week. Passed the Dive Master exams, averaging over 90% and now working with Allison on the PADI Advanced Open Water Course, gaining more great experience training students.

Besides training students I've had the opportunity to learn how to work the compressors including the theory of how to repair and analyze cylinders and regulators in the dive shop.

With the number of guests increasing each week there is more and more opportunities to explore and learn the dive sites along with meeting interesting people from all different walks of life. Can't wait to see how the next month unfolds.
Guilty Pleasures…
They say an army marches on its stomach, and the Asia Divers team is no different. Guess who was very happy to get the chance to go to Batangas SM by speedboat, run in, and get a bag of Big Macs to bring home!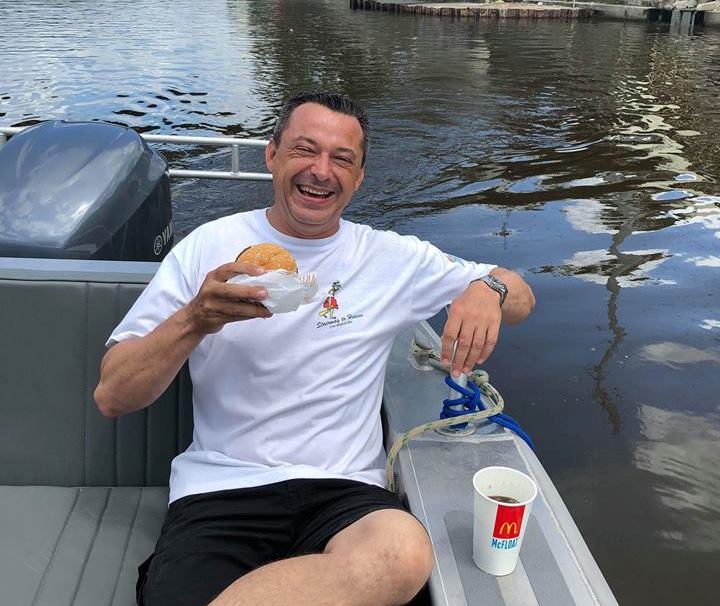 [row] [col span__sm="12″]
Some recent photos from around Asia Divers
Click to enlarge
[ux_gallery ids="5212,5208,5211,5215,5214,5218,5210,5217,5207,5213,5219,5226,5224,5216,5220,5221,5223,5225″ type="masonry" col_spacing="xsmall" columns="3″ image_size="medium"] [/col] [/row]
That's all for now for now folks. Don't forget to follow us on Facebook to get our latest news updates and links to our blog posts!
Use the buttons below to share Asia Divers news with your friends on social media!
Visit Asia Divers on Facebook