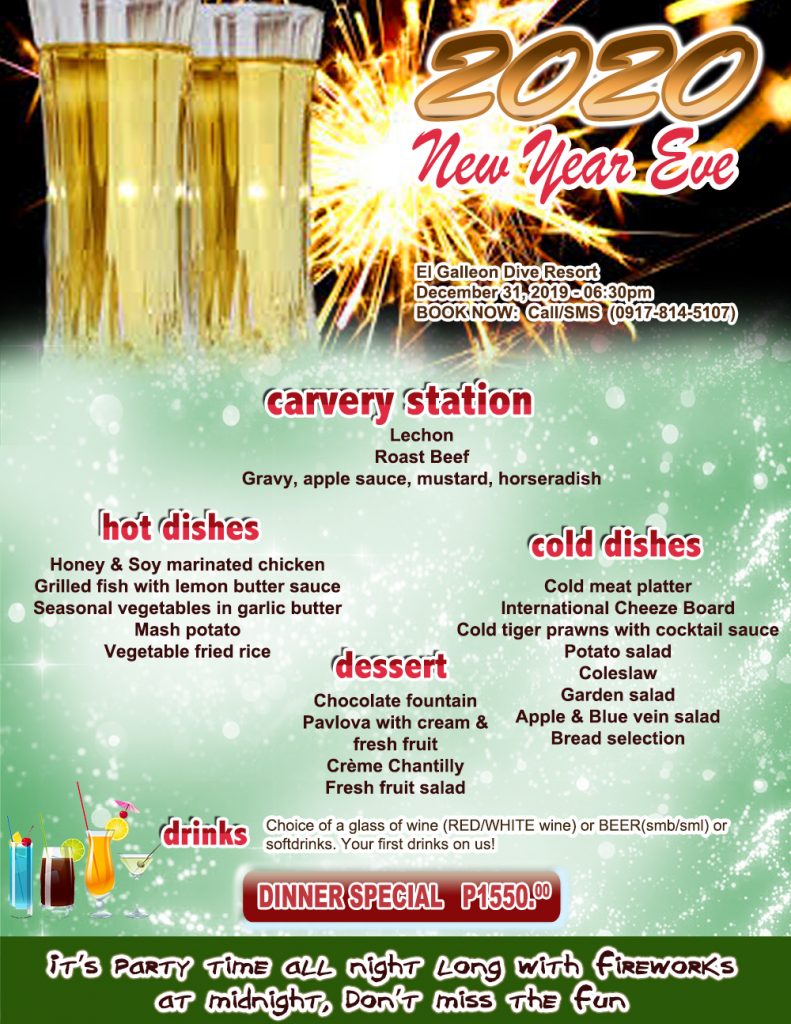 Christmas preparations are in the works and you can still join us! Contact us at admin@asiadivers.com or sign up on our website: https://asiadivers.com/reservations/. December 24th is our Christmas dinner at El Galleon and we're asking everyone to come in join us wearing something really dressy. On December 31 we'll have our New Years dinner and big party up in the Point Bar and fireworks to ring in the New Year at midnight. Please show up in a "Costume of your choice". Be creative!! We're looking forward to having lots of fun over the holidays and getting everyone into the holly jolly spirit!
Congratulations to Sue!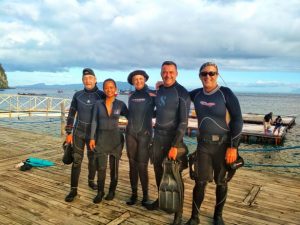 Congratulations to Sue Goodman for doing dive number 2000 and many of those done here with us! That's a big number for sure and it was great that she had Chuck, Maria, Jamie and Rene jumped in for the big number. Looking forward to the next celebratory dive which involves a bit of fluffy fashion….(a Tutu)
In the beginning…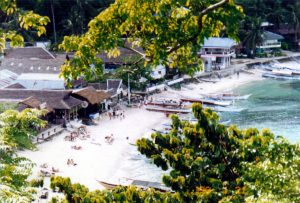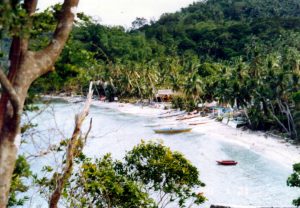 Asia Divers has passed our 32nd anniversary. Want to know how it all began? Please see the link:  https://asiadivers.com/blog/asia-divers-celebrates-its-32nd-anniversary/
Typhoon Tisoy
On December 3rd typhoon Tisoy came though here and made things a bit windy for the day. The  resort and dive shop were well prepared and luckily for us, no damage.  By the next morning all was back to normal and the reefs are still as spectacular as ever. We sure made most out of it with a Typhoon party up in the Point Bar with many of our local friends and guests from our resort. It was good fun to have everyone all together.  Thanks to Andy Xie for most of these photos.