ADEX Singapore / DRT Shanghai…its show time!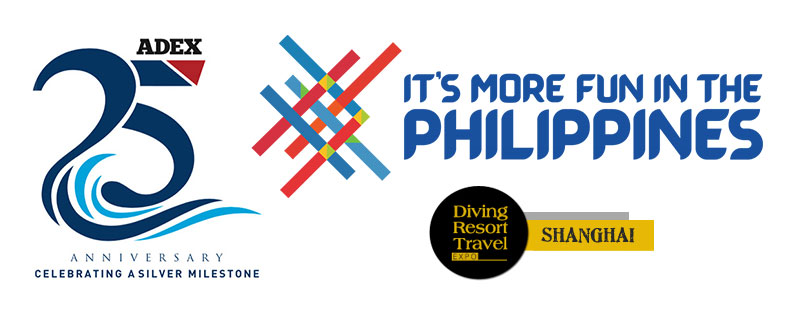 Allan, Rhuby and Sabine will be attending ADEX in Singapore. This year's show is dedicated to Ocean plastic free future. April 11-14, 2019 at the Suntec Singapore Convention & Exhibition Centre. If you're in the area, please drop by and see them at the TOURISM PROMOTIONS BOARD PHILIPPINES Booth Number: J01-J10 and look for El Galleon/Asia Divers stand in the booth.
Another show happening on the same weekend is the DRT Show in Shanghai. Sam Collett will be there at the Shanghai Everbright Convention & Exhibition Center at the Tech Asia stand in the TOURISM PROMOTIONS BOARD PHILIPPINES Booth. He'll also have some nice dive packages with him for Asia Divers. Please drop by if you're around.
Diving Express Hong Kong living in up in Puerto Galera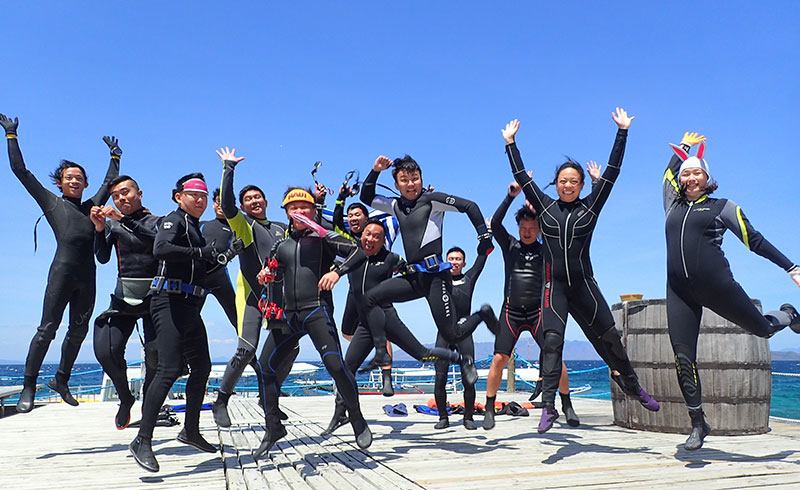 Thanks Mango Lo (Diving Express Hong Kong) for organising this group of 13 to stay and dive with us, lots of laughs and fun last week and great night with hot pot at El Galleon!
Peak Performance Buoyancy – Mermaid style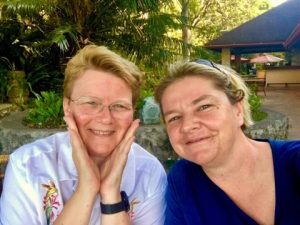 Underwater somersaults, buoyancy games, finning like a mermaid and generally just having a lot of fun underwater was exactly what Jackie Hughes needed on her relaxing long weekend trip over from Manila. She successfully completed her PPB course with Sabine and now really feels like a little mermaid. We even have an underwater sign for it now…
The PADI Peak Performance buoyancy course is a great way to get back in to diving or just fine tune your in water position. For more details please follow the link.
In-between a PPB course, a couple DPV dives and relaxing, Jackie had a chance to take this awesome photo. Check out the full moon rising with the Point Bar and our dive shop below. What a cool photo!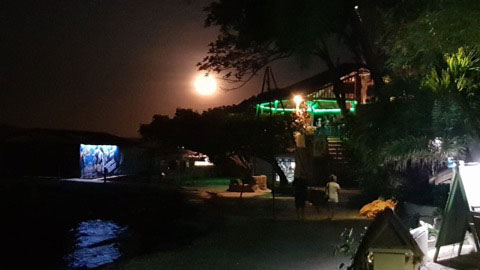 Puerto Galera has had some amazingly colourful sunsets recently….it's that time of the year again! Nice to see Andy Xie out with his camera.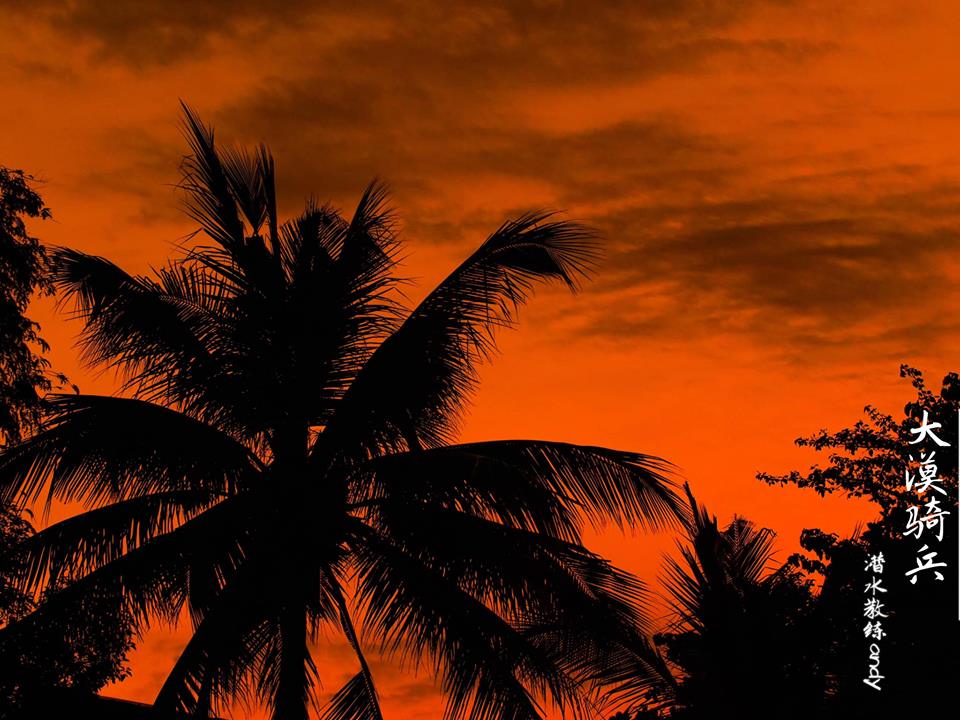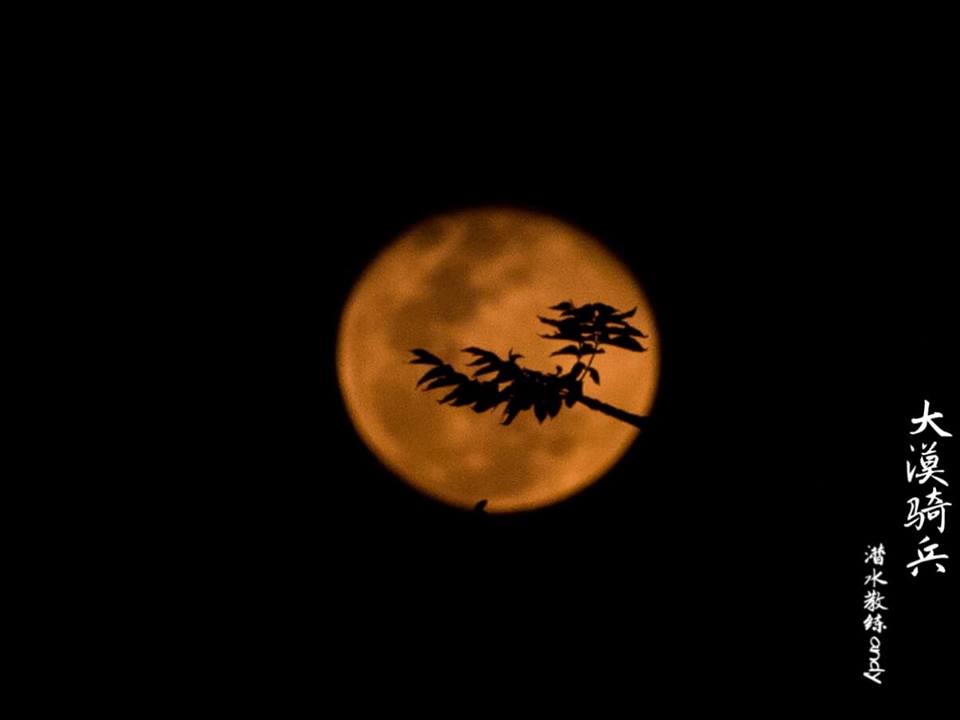 Great to see Glenn and Sheila back with us again and for Glenn to earn a well deserved 400 dive t-shirt in which most of those dives have been with us! There we're a few nervous moments for us when we discovered we didn't have the right size shirt in stock, but a miracle happened just in time. We hope to see Sheila get hers next time…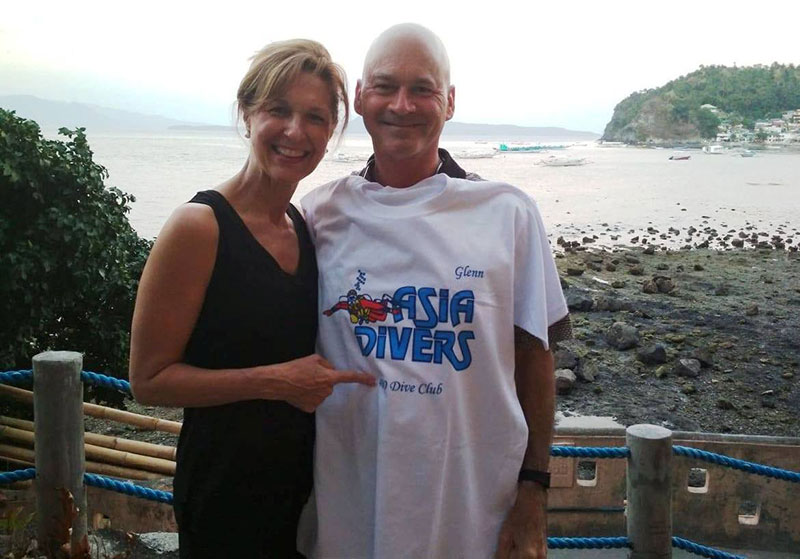 That's all for this week folks. See you next week!
[block id="blog-follow"]