What an awesome two nights we had as we all ventured out for our first experiences into Backwater diving. Scott "Gutsy" Tuason, Vanessa Vergara and Bryan Nazareno from Squires Bingham Sports  were here to show us the ropes and get us all set up for this venture into the dark side.
It was an entirely new cast of characters coming to life, all very mysterious but exciting really. Suspended in the pitch black we hovered over a depth of 160 meters in the Verde Island Passage awaiting for the show to begin. Sensational, alien-like creatures of the deep rose to the surface to feed and breed.
Our first two back-to- back blackwater dives did not disappoint us. Along with lots of weird and wonderful jellys, squids, salps we got to see a paper nautilus and a pelagic sea snake. This photo of a paper nautilus is by Arthur Nash. He took this on his second ever black water dive using an Olympus TG-3 with no strobe.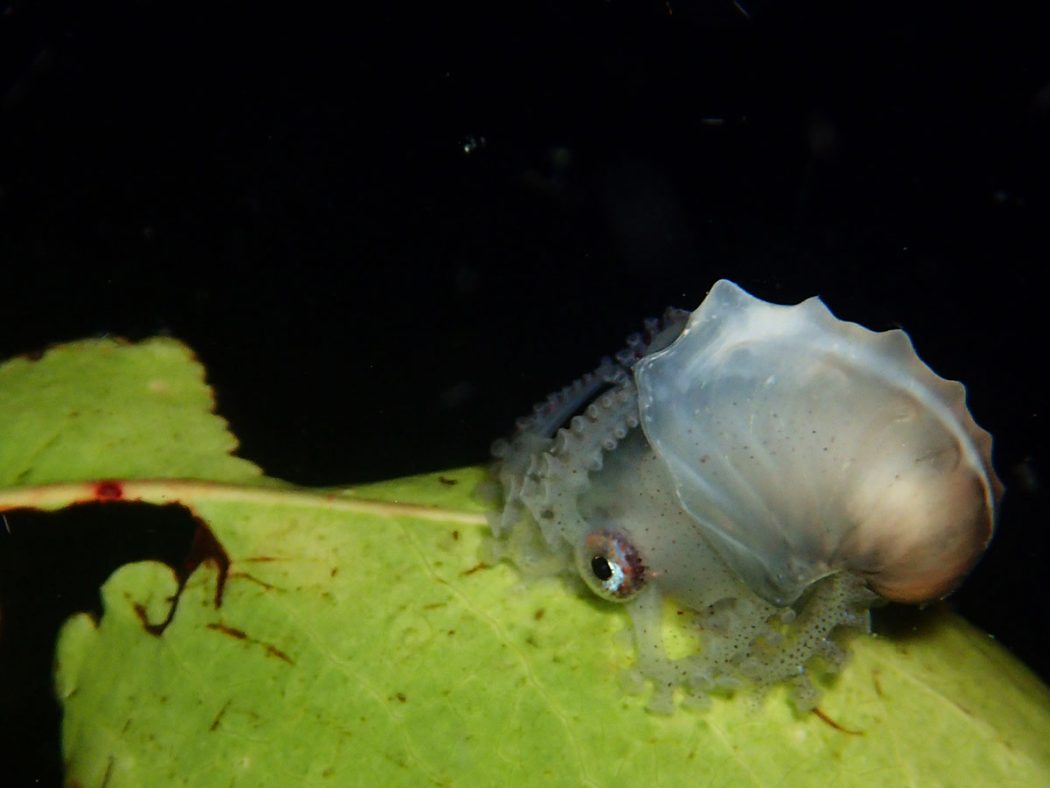 Asia Divers team getting Blackwater trained. With Ruben, Alli, Maria, Pete, Sabine, Gutsy, Elly, Bryan, Arthur and Vanessa.
Contact us to talk to us about doing Blackwater diving here in Puerto Galera with Asia Divers.
"Old Gits Tour" 2019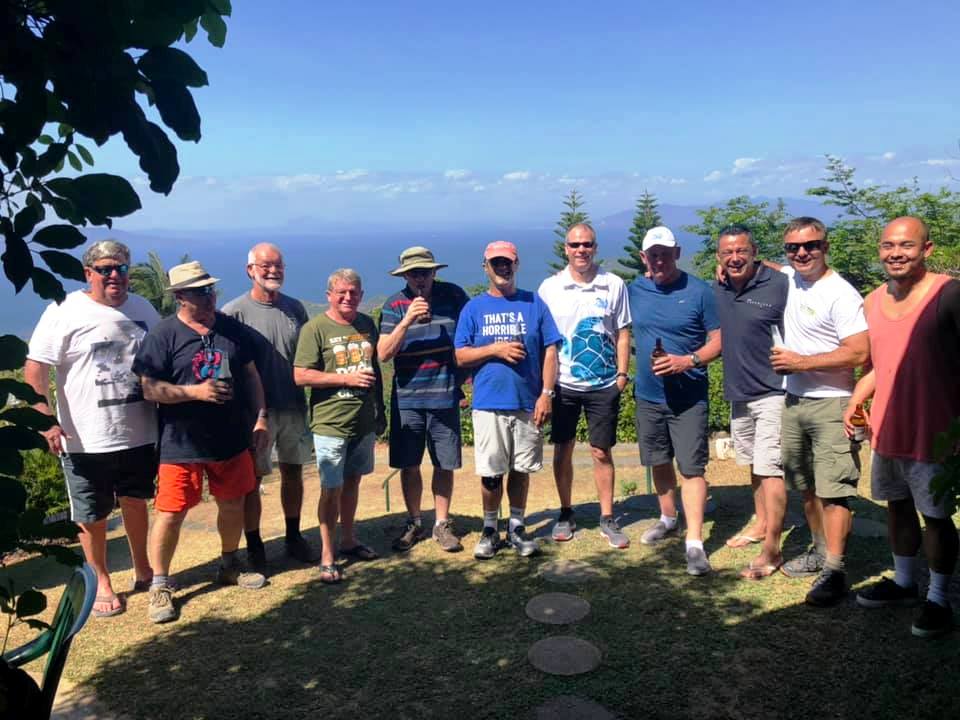 "Old Gits Tour" 2019 kicked off this past week with the usual fun and adventures, although we we're missing a few of them this year. Happy birthday to Brian King and to the missing Jim Morten. The time was filled with diving, eating, drinking, golfing and lots of good laughs along the way.
Whats been happening at Asia Divers
Congratulations to Andy Xie who was awarded this Certificate of Recognition for Excellence from PADI Examiner Rommy Cheung. All of us here at Asia Divers are very proud of you Andy!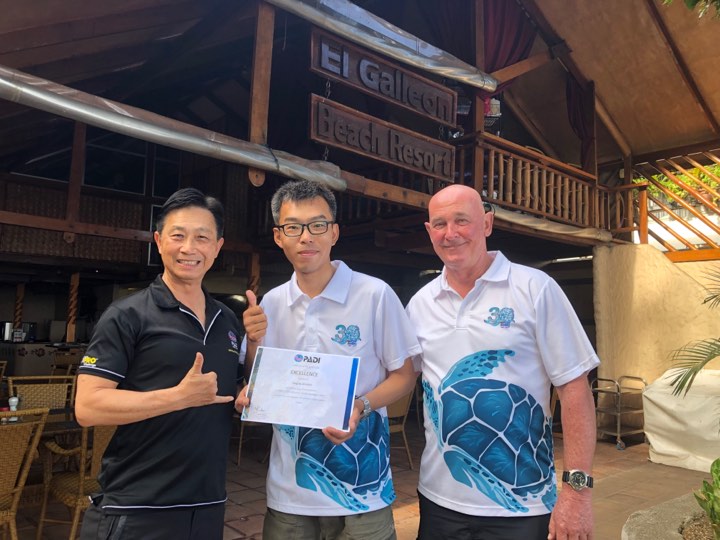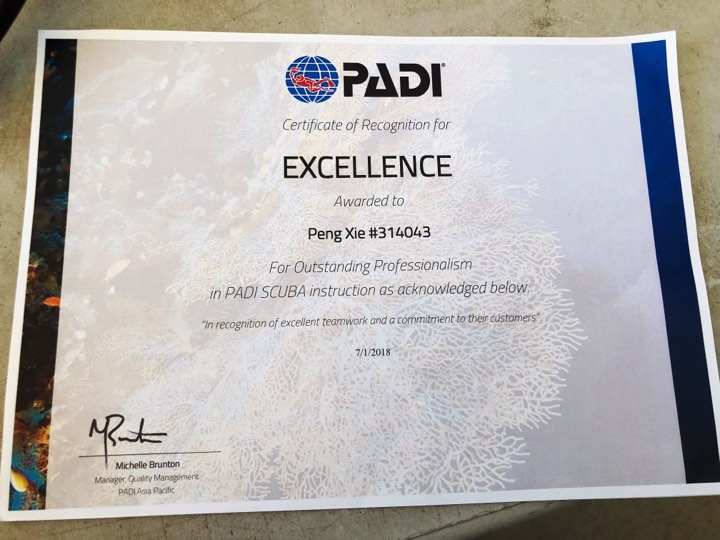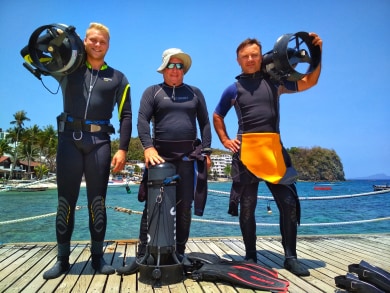 Congratulations to Dustin Gold who completed his AOW, Nitrox and DPV courses with Pete this week. Now they are off with Art for a nice celebration dive to Odies!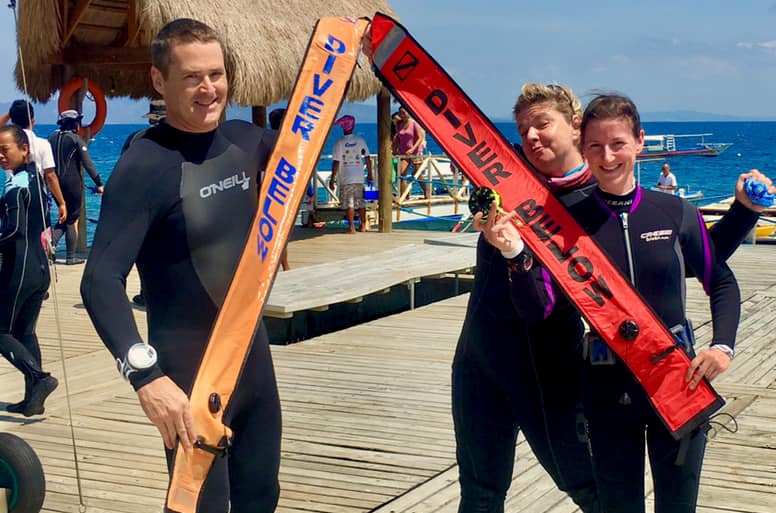 Jana and Glenn's short but intense weekend visit. Congratulations to Jana and Glenn for becoming DSMB specialists with Sabine in preparation for their Tubbataha liveaboard adventure in May!! What a great way to fine-tune skills and equipment ahead of a great dive trip away. It was lots of fun on a short weekend from Manila. They'll be back for more….
E-IDC update
Yay ! Still 100% first time pass rate on PADI IEs… Congrats Carsten !!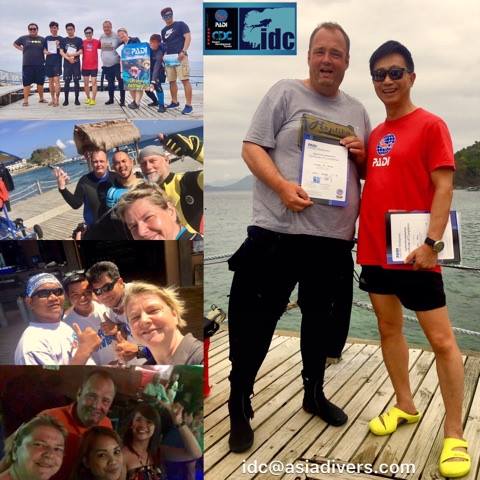 Congratulations to all new PADI Instructors – and of course especially to Carsten for a job well done!!! We are all very proud of you. Carsten was even specifically mentioned during the closing ceremony as a great role model for skills performed in neutral buoyancy!
Thanks to the Asia Divers family for the support and especially to Arthur, George, Mae and Sarah for playing incredible students and victims. Time to party at the Point Bar…
That's all for this week from Asia Divers, follow us to catch up with next week's Scuba news from Asia Divers
[block id="blog-follow"]