Andy Xie got a very nice video of our elusive friend the Paddleflap Rhinopia which we hope will be sticking around for a while. Check it out on our Facebook page. We haven't seen it in a long time, but now we know where to find him….ish!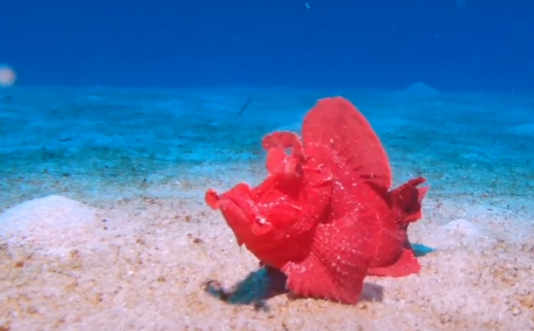 The Rhinopia is apparently is quite site specific, remaining in the same area, or even spot, for long periods of time (e.g., weeks or even months). These fish rarely swim, but move about by crutching along the bottom on their pectoral and pelvic fins. When hunting they remain motionless and wait for their prey to approach within striking distance or they slowly stalk their quarry. When they get close enough to their prey the Rhinopias will lunge forward and suck in its victim. Although the mouth does not look very capacious, they can ingest relatively large prey items. Rhinopias will also rock forward and backward in order to mimic a piece of debris sitting on the bottom. This species is known to shed its cuticle, or the outer epidermal layer (skin). This is a normal process that helps rid the animal's body of algae, parasites or encrusting organisms.
 Travel
YAP WITH YAP DIVERS, MICRONESIA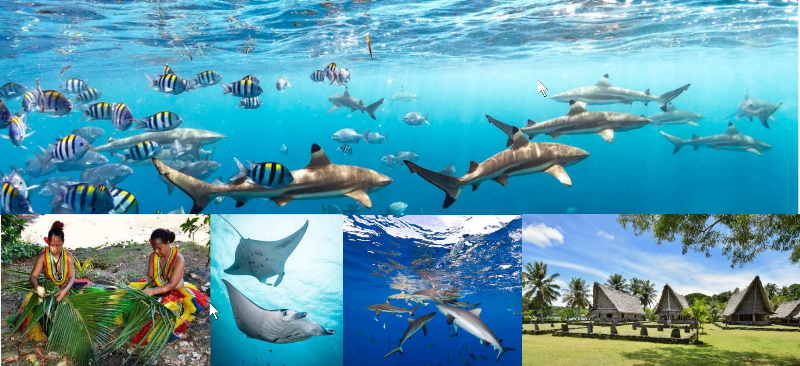 We have space booked for 6 divers at Manta Ray Bay Resort in Yap for a week of some big stuff diving including Sharks and of course the Mantas rays. Manta Ray Bay Resort is a very comfortable and relaxed place at the waterfront of the wonderful island of Yap. With the dive centre located in the resort diving is as easy as the diving at El Galleon and Asia Divers. The dates are July 18-24 and we will arrive Saturday night on the United flights from Guam and returning Friday night back home. Sunday to Thursday we will do the best dive sites of Yap.
Yap are of course famous for the Manta Ray dives but have also have some spectacular Shark dives, Schools of Barracudas, Eagle Rays, Humphead Parrot fish just to mention some. The price for the week will be $1728.00 per person. Included in the price is transfer from Yap airport return, share accommodation with breakfast in Manta Ray Bay Resort, we have 3 dives a day in Yap with pack lunch for 5 days. Flight to Yap is not included but we can give assistance with this.
Please contact Tommy at tommy@asiadivers.com if you are interested to join the trip.
Maldives on Ocean Divine
Tommy has been with a group to the Maldives, again on the very nice live-aboard yacht Ocean Divine and here is his report. This is the third time Asia Divers have a week trip on Ocean Divine around the Ari atoll. The idea with the trip was the celebrate Kenneth Svennerlind's upcoming 50th birthday like with did with his 40th 10 years back in Fiji.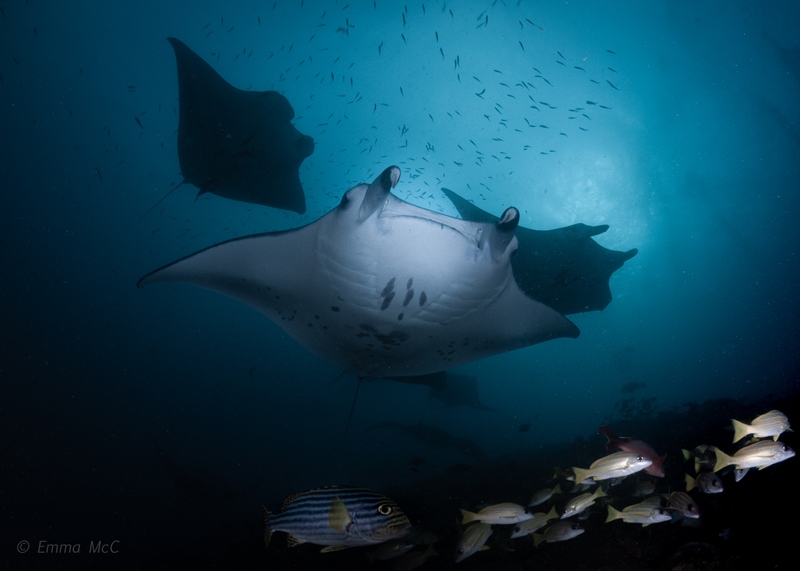 Gorgeous mantas by Emma Mconnell
As usual Maldives kept up to the expectation with great diving from the start of the check-up dive until the last dive on the famous Fish Head site. Xanath and Pablo, our guides took well care of Kenneth Svennerlind & Ali Pockett, Johan & Maria Lyrevik, Suzi Denton, Emma McConnell, BJ Schaap, Micke Andersson, Jan-Ove Svennerlind, Chris Stephenson and Kevin Wills.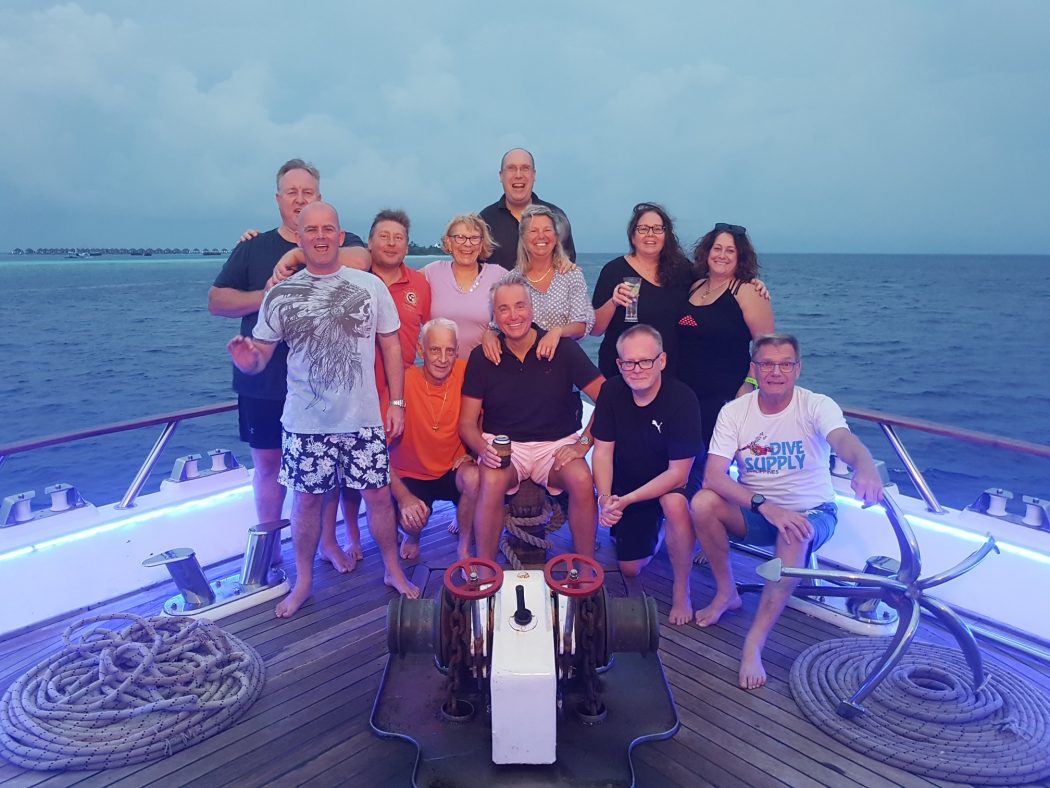 Lots of good diving with a few really great highlights, the Nurse shark dive at Alinatha Jetty, the two shark dives at Delana and Miyaru with lots of Grey Reef sharks up close in the strong current. The Manta dives at Moofushi where the Manta's was swimming around the cleaning station for two entire dives. The first Manta dive started with a Great Hammerhead hunting a Whitetip shark but aborted when it almost swam into Emma who never saw the shark. It passed by close to me with quite some speed it still had from the hunt. Nothing else than impressive. None of the many Whitetip sharks went back to rest on the bottom, all stayed closed to us at the cleaning station, guess we were considered less treat than the 3 meter Hammerhead. Finished the trip at Fish Head site where you can see everything all in one dive site, brilliant.