Are you planning your summer vacation in The Philippines? If you ask us, we recommend Mindoro Island, specifically the seaside town of Puerto Galera. Have a quick Google Image search and look at the first images – the beauty of the region is not exaggerated!
Of course, the next question would be, "Where should I stay?"
If you believe that luxury and diving adventure can be fused into a one of a kind summer vacation for you and your family, then you should check out El Galleon Dive Resort, the resort for Asia Divers.
What Exactly Can I Do at Asia Divers & El Galleon Dive Resort?
Convenient diving, getting a good rest and meeting all your holiday needs at once…
Diving can be miserable sometimes. We've had our fair share of bad weather, waiting in long queues for annual equipment maintenance, and getting hungry between dives.
Before El Galleon Dive Resort, our team of PADI Instructors and dive guides had to endure these bad days. But when the dive resort was completed, there was no reason to go on a sea adventure without a little bit of luxury and convenience.
How El Galleon Dive Resort Makes Diving More Enjoyable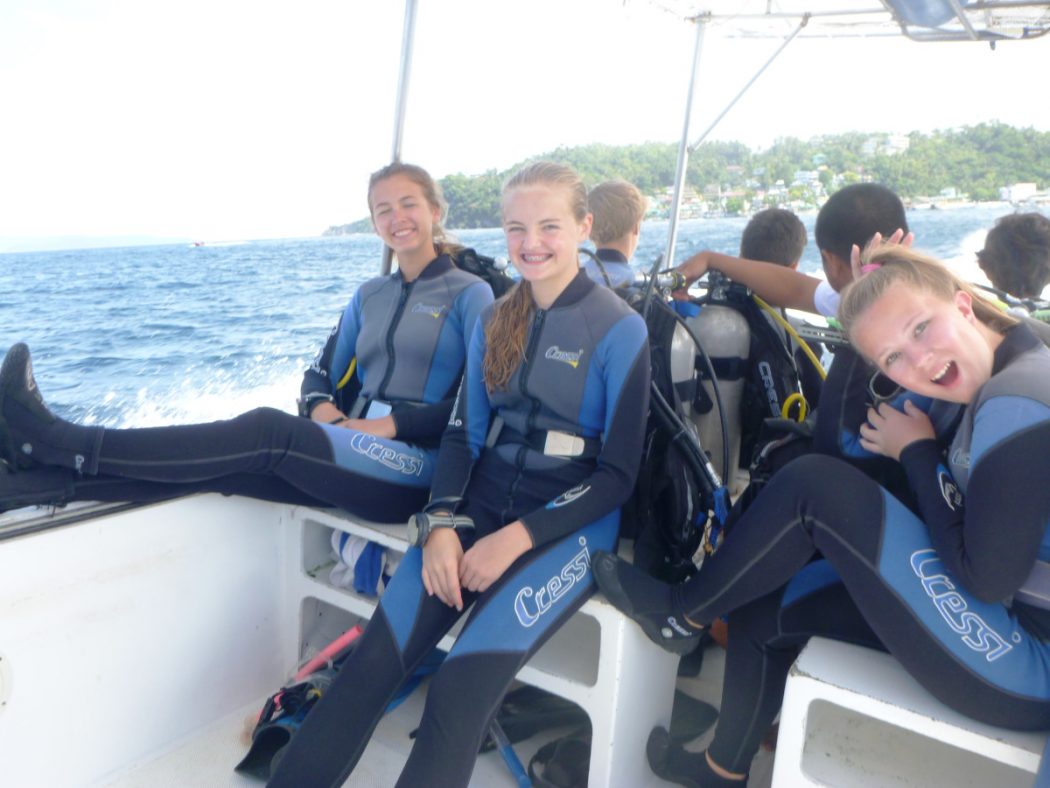 What was missing back in the day was a modern dive facility close to the dive sites. Everything used to be delivered from Batangas, the closest big city, an hour away by boat.
Now that the dive facility is located near all the beautiful natural underwater features, it takes no time at all to set up, travels to the site, dive, comes back to rest, and repeat this cycle.
Unthinkable Inconveniences Now Eliminated
The world's best divers don't care about inconveniences. But most of us are not like them, and it helps to increase the enjoyment of diving when some pain points are eliminated.
Camera room for underwater photographers
A dedicated camera room is available at our facility. We understand that underwater photography requires practice and prompt feedback. Once your photos have been processed, you can quickly learn what to do differently on your next dive the following day.
Getting on and off the boat is easy with a dock. No more carrying your equipment high above your waist as you tread the rocky shallows.
We have experienced the anxiety of using second-hand equipment at local dive shops. Fortunately, all the equipment at Asia Divers is new. How is that possible? Asia Divers is also a distributor, so you can dive in peace knowing that the equipment is still high quality.
Learn more about what you will find in El Galleon by going to the dedicated webpage.
We can't wait to show you around Puerto Galera, both on land and in the sea. It's a wonderful holiday destination worthy of consideration. Check out all the cool sights to see and things to do by going to our recreations page.