Thanks to Matt Hutchinson for this month's Monday News cover photo.  Matt is keeping busy on his Instructor internship with us, but still has time to take his underwater camera out for a spin. He's been getting some real nice photos, as usual. Check out Matt's gallery on his website to see many more:  https://www.stingraydivers1.com/
If you would like to subscribe to our fun little weekly newsletter and keep up to date on what's going on here, please see: https://asiadivers.com/ to subscribe.
Who's been doing what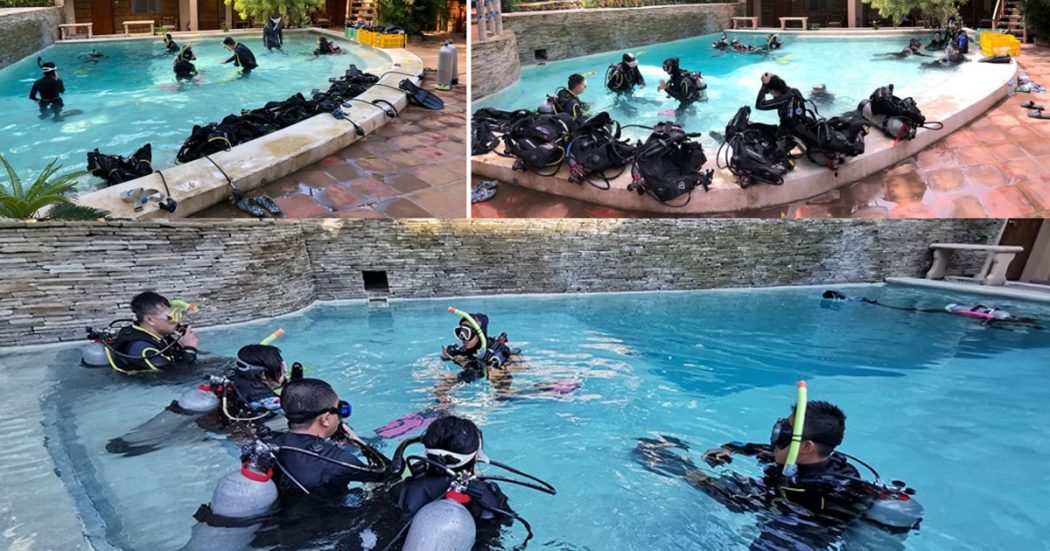 It's been a very busy Chinese holiday in the resort this past week for our Chinese Instructor team. 14 Students with 5 Instructors, plus 1 Divemaster candidate keeping things running smooth and safely.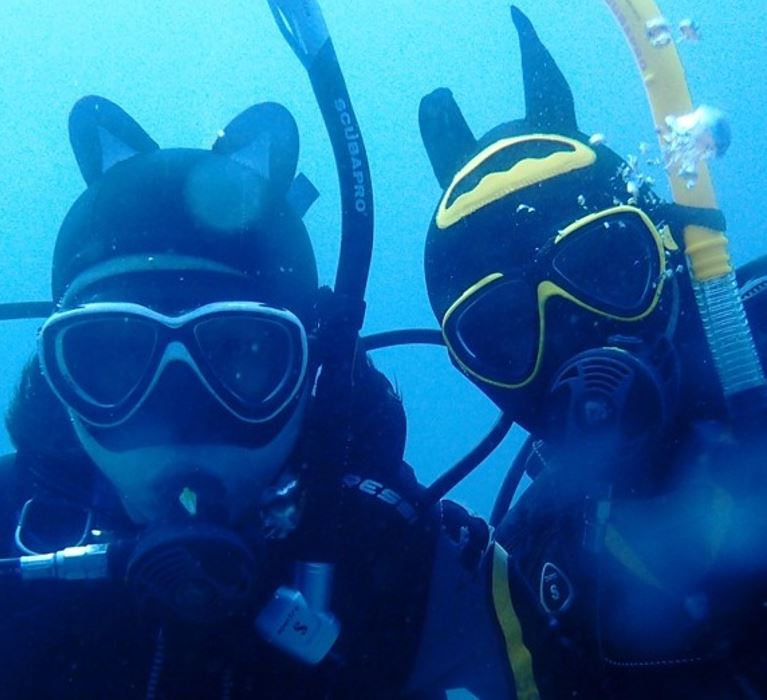 Lu Wang and Xueteng Zhang have had Elly all to themselves for most of their visit this past week. They requested her for a private guide and to teach them their PADI Advanced course. They had many great dives and a big highlight of going to Verde Island. Congratulations on earning your AOW!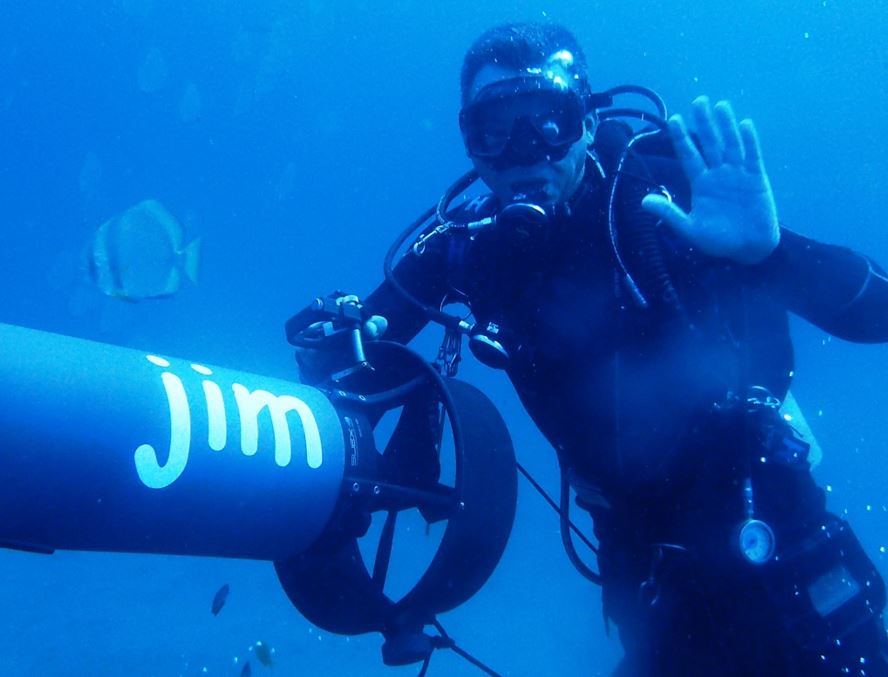 Jamie surprised Alli and Arthur on Alma Jane with his favorite buddy! DPVs offer a thrilling way for scuba divers to see a lot of underwater territory in a short amount of time. They scoot you through the water allowing you to glide over reefs, buzz around a large wreck or weave through a kelp forest. Whether making a shore or boat dive, a DPV is a great way to see more and have fun doing it. Ask us about the PADI DPV course.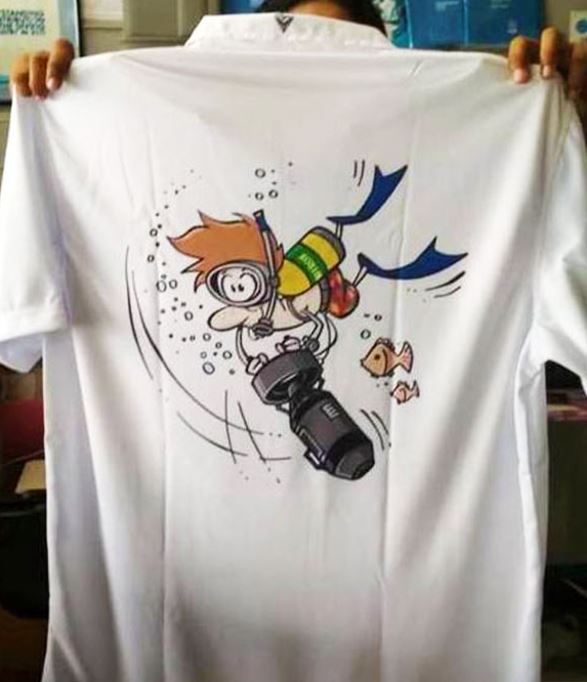 This course also includes a funky "Freddie's Specialties" DPV polo shirt.
https://asiadivers.com/padi-diving-courses-philippines/specialty-scuba-diving-courses/

Michael Lee was here a couple years ago and did his PADI Open Water course so he thought it was about time to come back and do his PADI Advanced course.  Congrats Mike!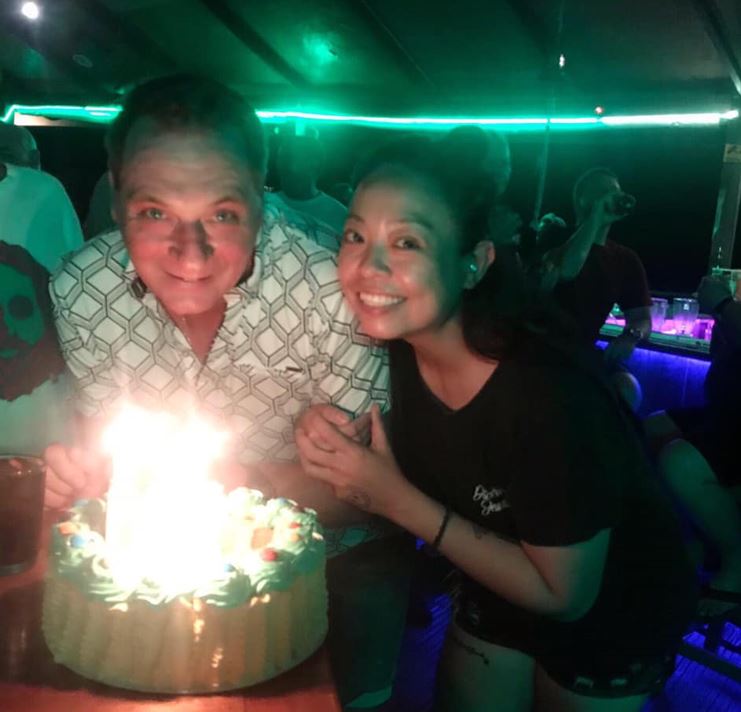 Gavin and Elly celebrated both their birthdays in one big birthday bash in the Point Bar.  It was a tremendous party with some yummy hors d'oeuvre prepared by our kitchen team and lots of beer to go along with them.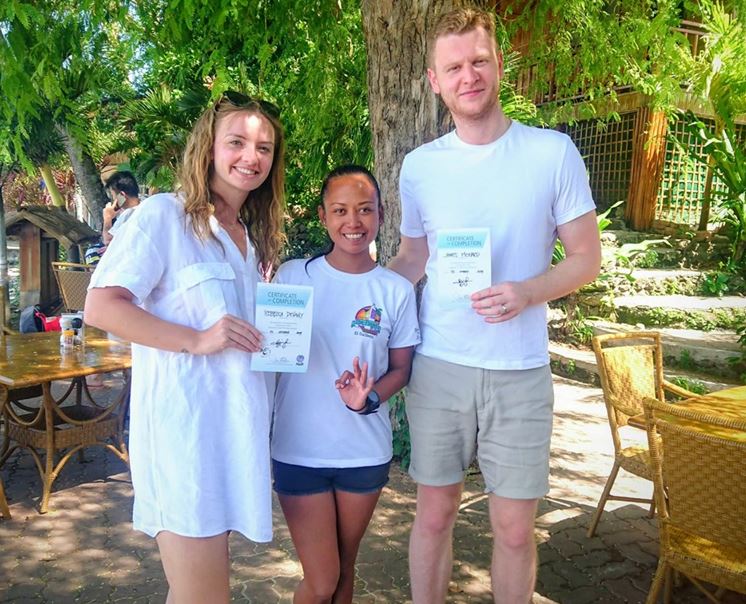 Rebecca and James had their first scuba diving experience and absolutely loved it! Thank you both and we hope to see you back here soon for more.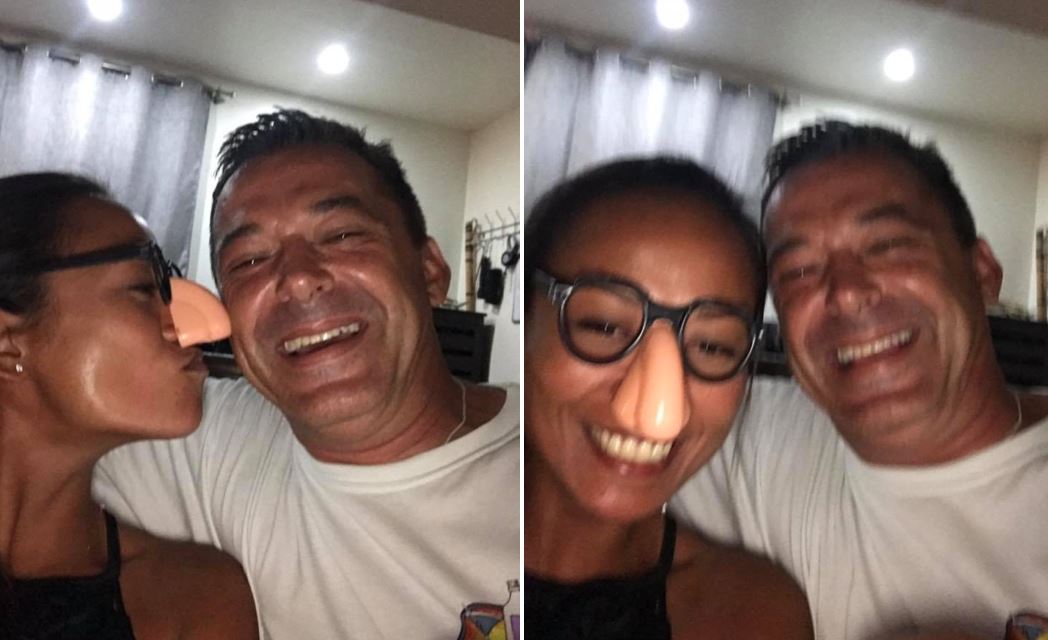 Maria was complaining her nose was too small. Jamie to the rescue!