It's been a week to remember for sure with this fun gang from Diveline Aus. Superb conditions, lots of sun and tremendous amounts of fun for all. The grand finale included a lovely BCD float in the Verde island Passage.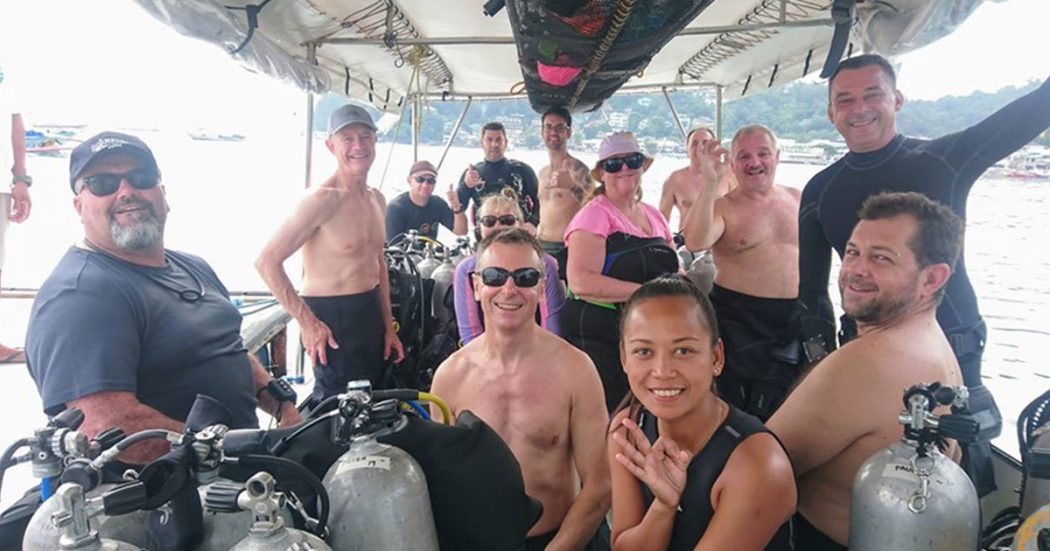 This was a perfect day for a Verde adventure with Diveline Aus! Thanks to Paul Sorensen for bringing  Adrian Marshall, Julie Wrighton, Peter Wrighton, Ian Hulett, Christine Reynonds, Paul McGrath, John Timms, Stewart Andrews, Matthew Grahams, Kenneth Mills and Jennifer Mcgrath to our happy home!
What's happening here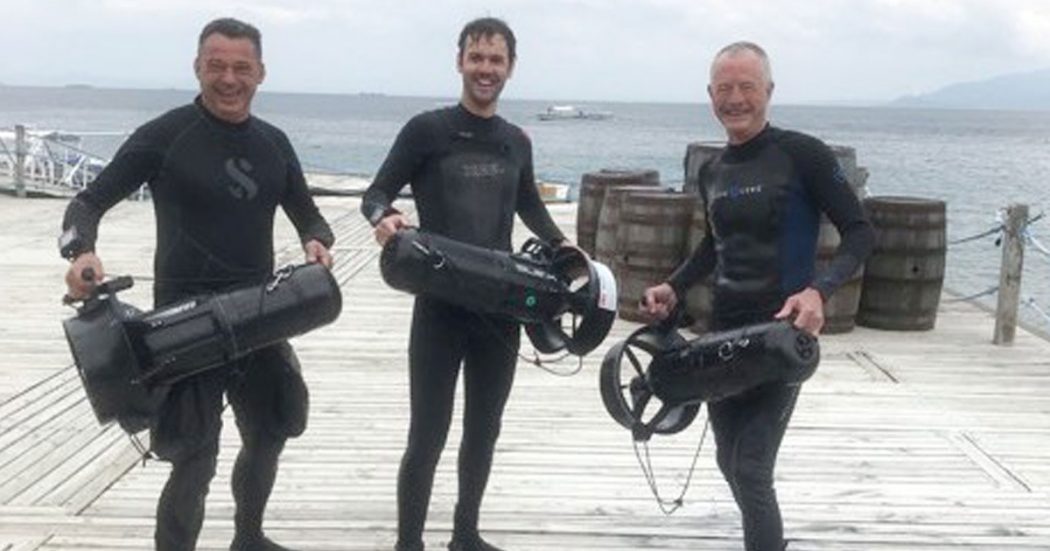 Kenneth Mills  and Matthew Graham did their PADI DPV courses with Jamie and had two super dives , than Alli took all of them plus Rene on a "Magical Mystery Tour" to West Escarcio, Canyons, Atol, Kilima, Sinandigan, and Coral cove. They finished in an area that Rene and Jamie had never even seen before!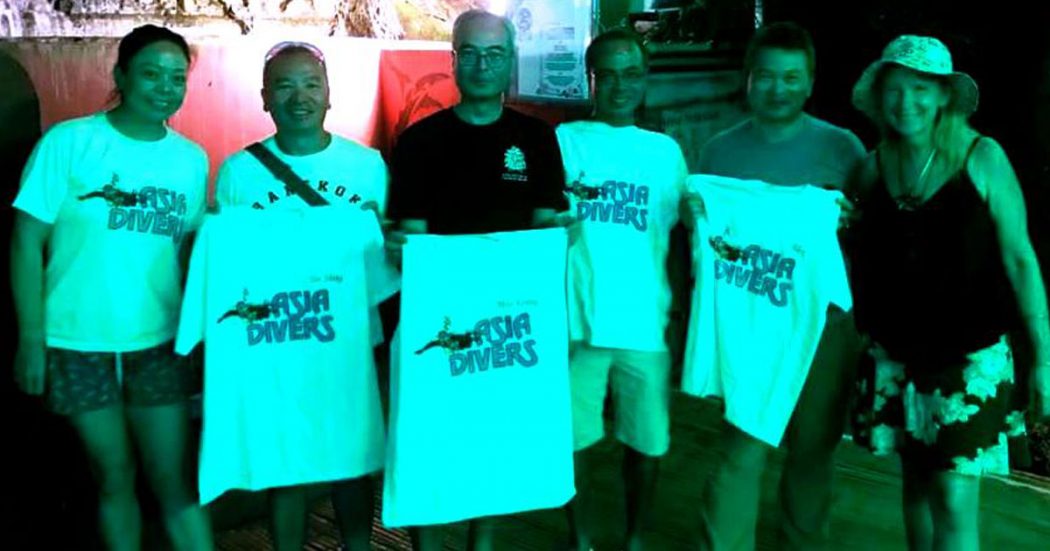 We've also enjoyed the company of this very experienced group of underwater photographers (Choi Yee Shing, Yiu Hei (Alex) Cheung, Wu Wei Keung, and Li Yat (Ken) Hung) this week. They were a pleasure to dive with. Many highlights including two Blackwater dives too.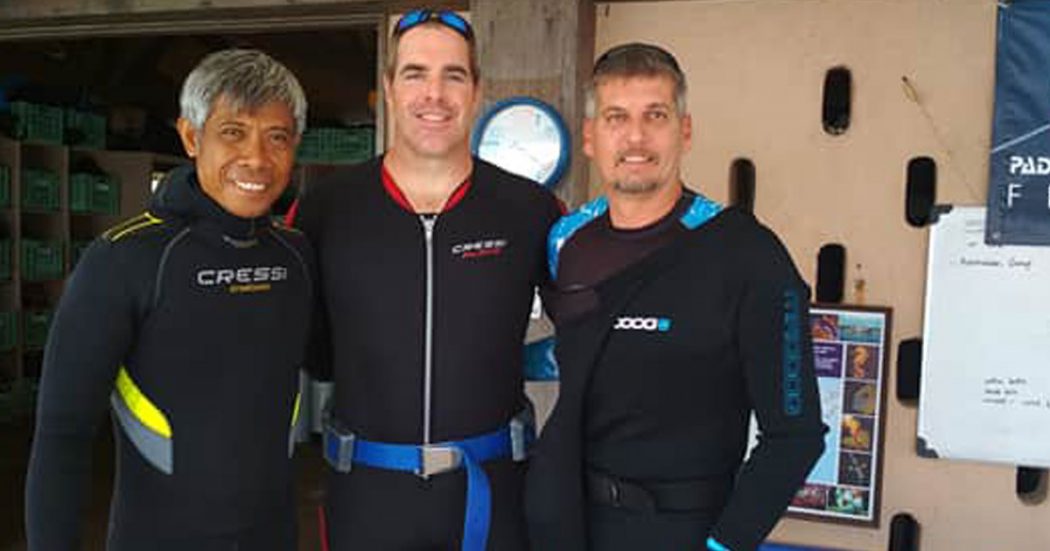 Matt Hutchinson is well immersed into his Instructor internship now after passing the Instructor exams. Matt will spend the next month with us gaining lots of experience in teaching all PADI courses and also helping out on guiding. For everyone who does their IDC with us we offer this internship program for no extra charge. If you're interested in becoming a PADI pro and living the dream, please have a look at our website for more information: https://asiadivers.com/gopro/
Ruben and Matt are teaching Greg Tirrell PADI Advanced course right now, getting him experienced in several different types of dives.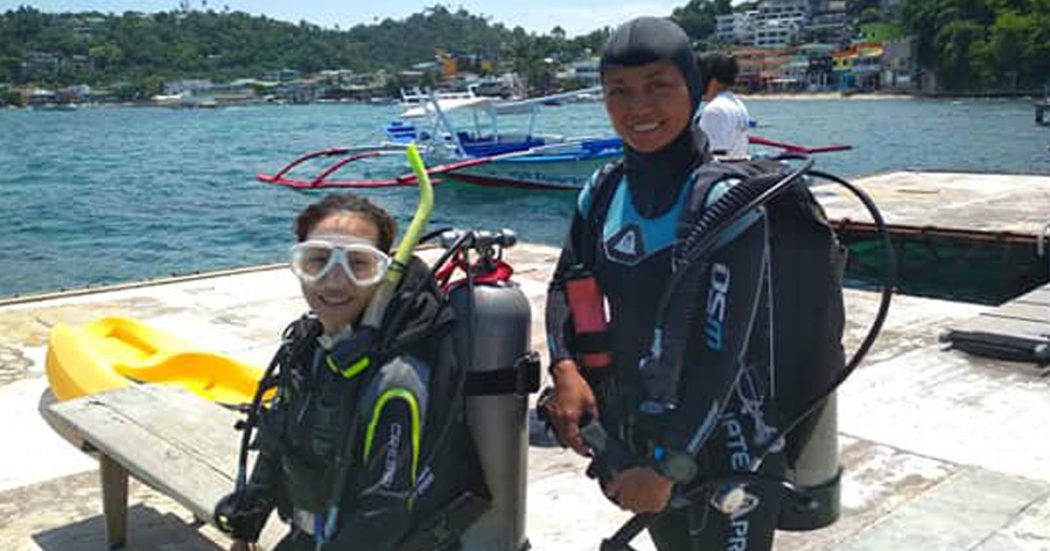 Huong Ly has been enjoying her stay with us doing DSD and follow-up dives.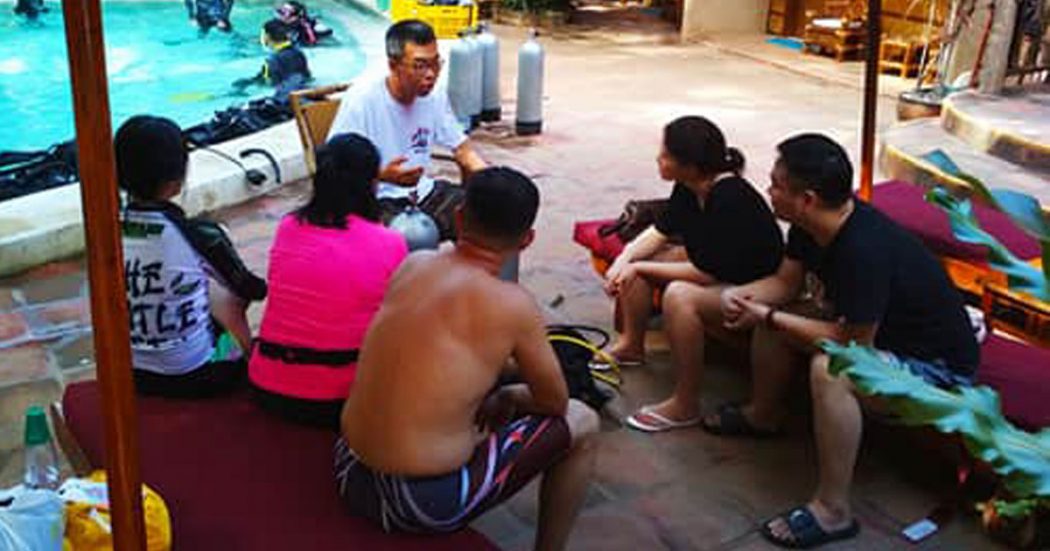 Mid Autumn Day and National Day holiday in China means lots and lots of folks from China around this week. Our Chinese instructor team is busy busy and soon we'll have a bunch of certified PADI divers to celebrate with.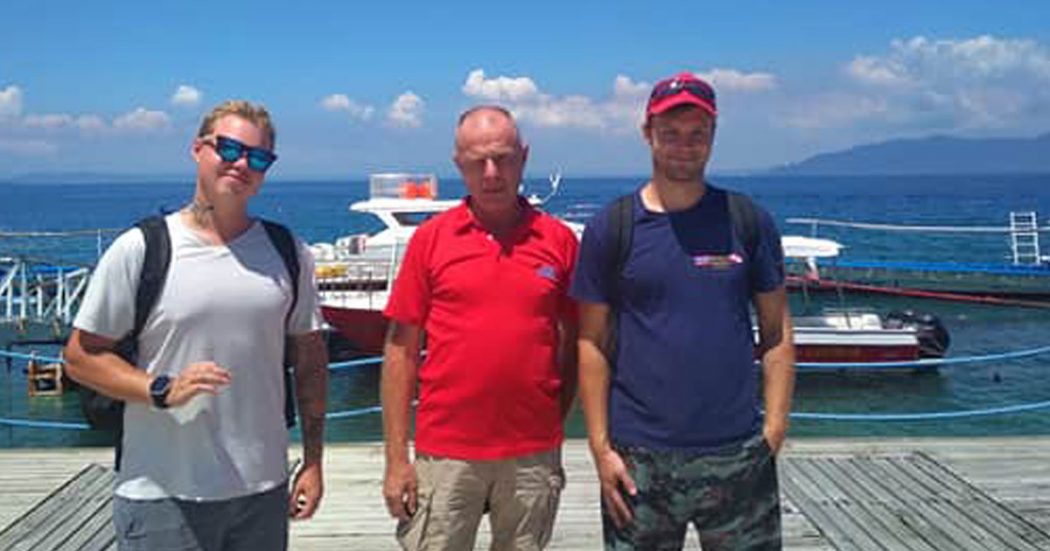 Homies! First time for Kjell to meet up with someone from his hometown here at El Gal. Daniel Haworth is from Arboga, Sweden and Jimmy Strand is from the next town over. Small world stuff for sure!
Blackwater Magic
We took advantage of the perfect conditions for Blackwater diving this week and went out for two nights back to back.  Check out what Arthur Nash shot with the Olympus TG-3 and no strobe. Join us for some more of this really cool diving: https://asiadivers.com/blackwater-diving-puerto-galera/
[ux_gallery ids="7058,7057,7059″ style="normal" lightbox_image_size="medium" type="masonry"]