Save 20% on any Room with Breakfast
Valid for new reservations from June 1st until June 30th 2019 (subject to availability). This applies to direct bookings only. Please use the booking form or email us at admin@asiadivers.com.
Book Now
PADI Outstanding Contribution Award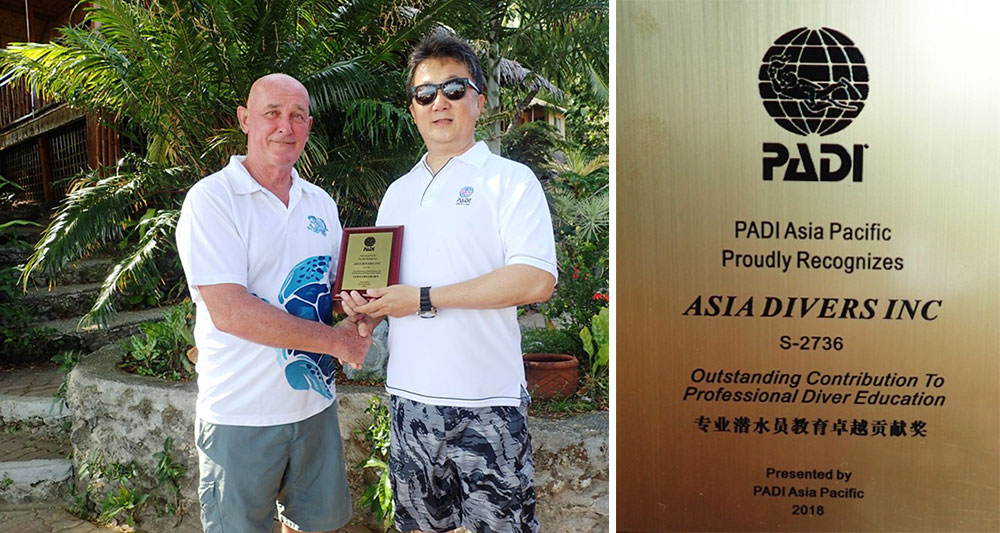 Asia Divers is very proud to have been presented this plaque from Roger Sun, PADI Territory Director, recognizing us for our "Outstanding Contribution to Professional Diver Education" in the Chinese market. We are very proud of this and look forward to seeing more folks from China come here for their dive education from our professional Chinese Instructor team.
Please contact us if you would like to have a Chinese instructor for your diving course. Have a look at  some of the recreational scuba diving courses we offer.
What's been happening at Asia Divers?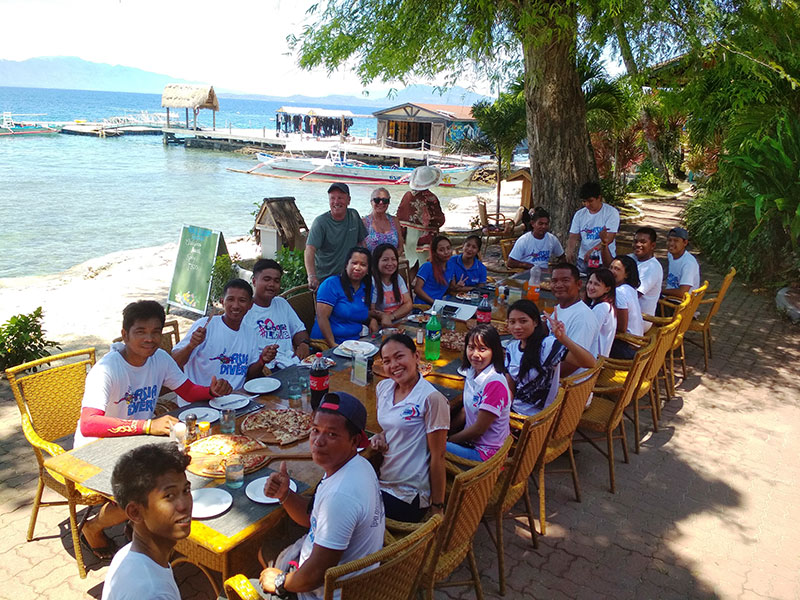 It was very kind of Brant and Sandra to treat us all to a yummy Pizza lunch at El Galleon. Thank you so much! Enjoy your trip to Tubbataha and looking forward to seeing you back here again.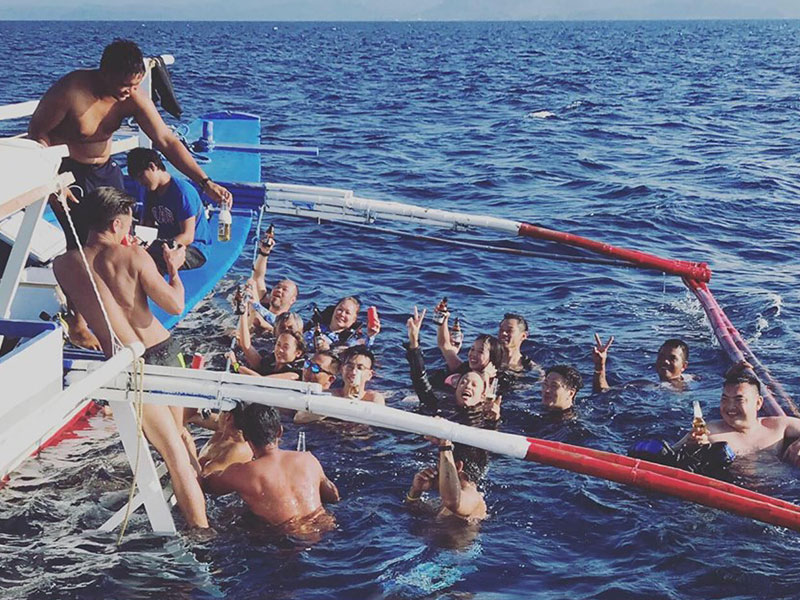 We had such a fun time with the group from Scuba Monster. Their highlight of the week was a three dive day trip to Verde Island with a beach BBQ, plus to top it off a BCD party in the middle of the Verde Island Passage on the way back! With: Alex Cheung Pokkin, Chang Su Ying, Chi Yin Ho, Chung Yan Wong, Eric Lo Siu Ming, Hung Shut Kwan, Kwan Chee Cheung, Kwan Shuk Yi, Ming Lam Chi, Mo Tik Ki, Tam Kit Fung.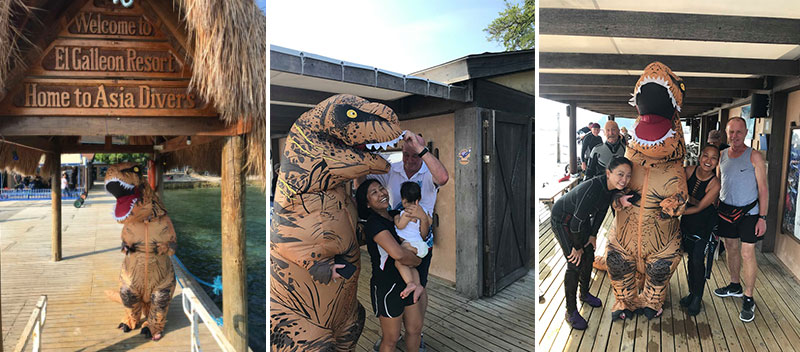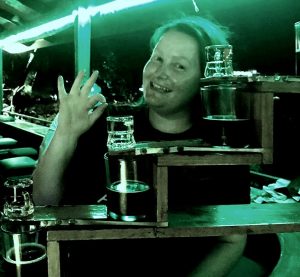 It's been great to have Krystal Puxley from Adelaide Scuba here with us. She has been working in Manila and happily extended her time in the Philippines with us. There are not too many people in the world who travel with a dinosaur and can manage to do the "Stairway to Hell" with Jack Daniels and Coke only! Looking forward to seeing you back again…
We like to tell folks how long we've been around, but perhaps this will explain a lot!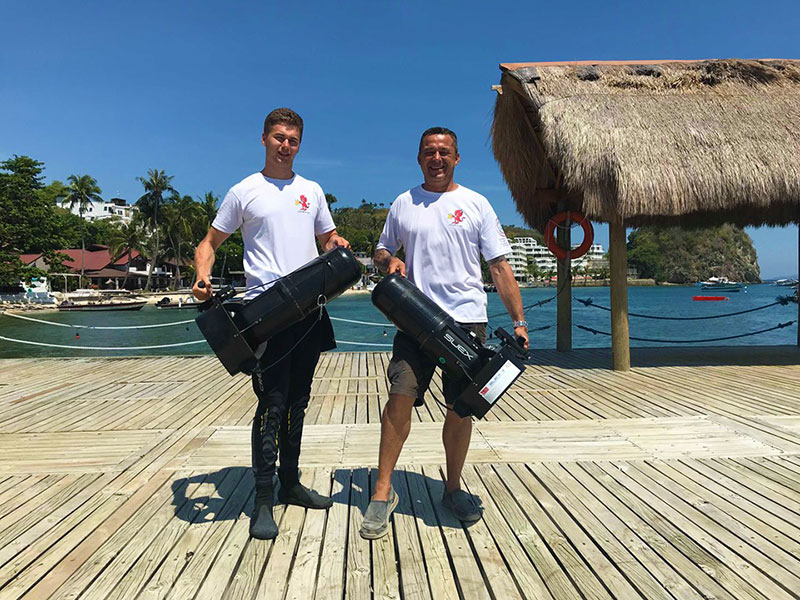 My scooter is bigger than your scooter!  Congratulations to John Stratford on completing his PADI DPV course. John was here for five months last year doing a Divemaster Internship with us, but this time he is only back for a quick three week school break. It's been wonderful to have John back helping out in the dive shop and in the resort.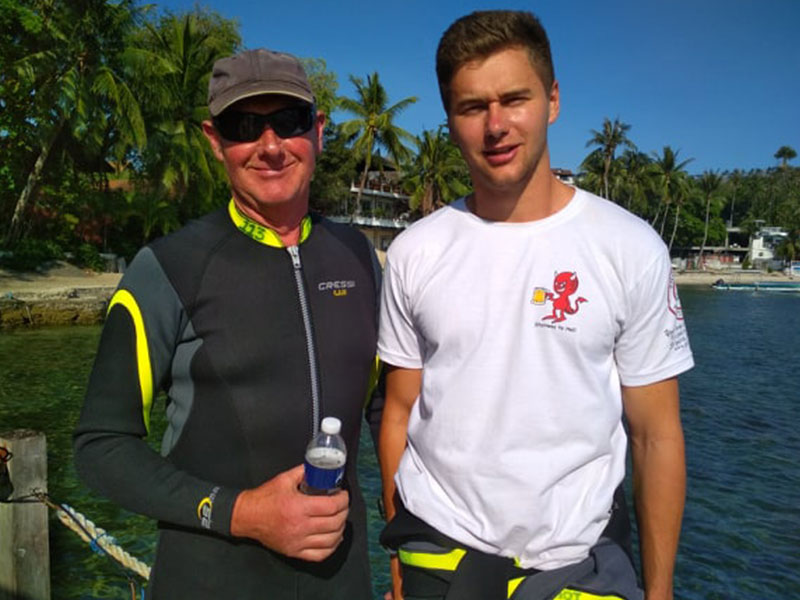 John's other duty has also been to take his dad out diving this week. Great to see Matt Stratford back here!
That's all from Asia Divers and El Galleon Resort for this week folks! Be sure to catch up with our next blog!
[block id="blog-follow"]