Special thanks go to Mr. Geoff Down, Past President and member of the Rotary Club of Subiaco, District 9455 in Western Australia. They again helped to cover some of the transportation and freight costs, and they also donated a fantastic quantity of used primary school reading books that were very well received by the schools and the teachers. Thanks to all the Subiaco Rotarians, we simply couldn't have done it without your invaluable support.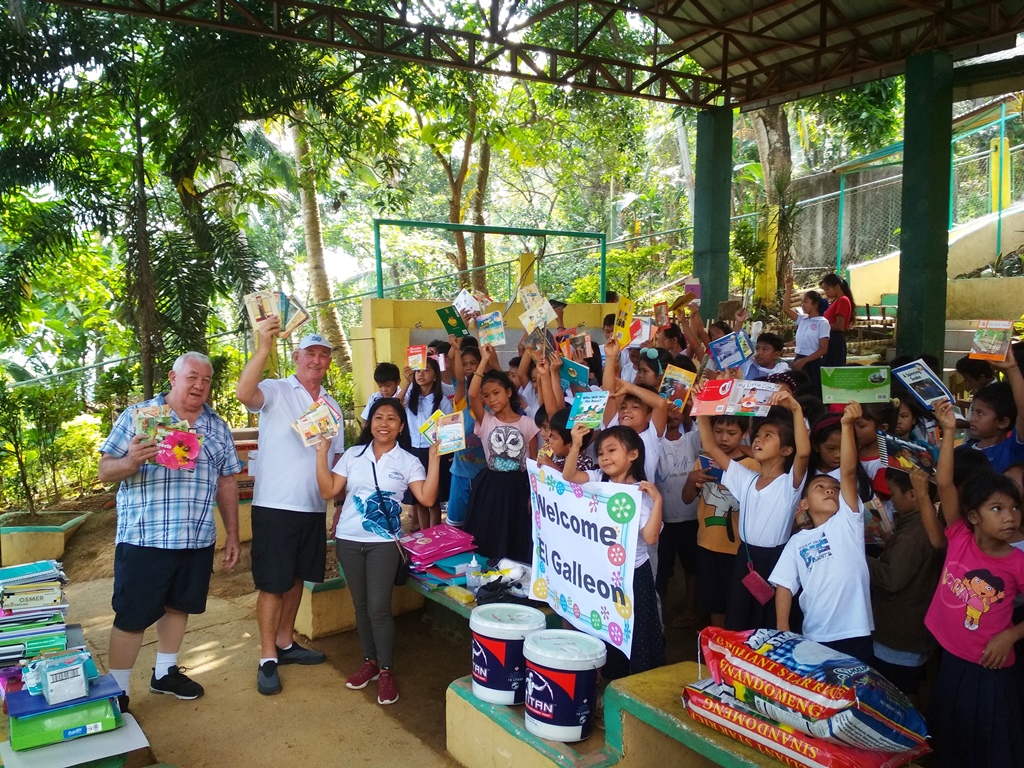 Greg Barraclough and Craig Broderick from United Office Choice in Australia have again very generously donated a lot of assorted school supplies and consumables that are always very much appreciated by the lucky schools that receive them. This is the second year that United Office Choice have supported our efforts to help these very needy schools. Thanks again for your incredible generosity.
This past week El Galleon visited two schools in our area with the above donations along with rice and painting supplies which were funded by Larry and Kris Birds wedding gift donations from their guests.
If you, or anyone you know, would like to join in with us and help support our charity efforts with these Mangyan schools on our beautiful island here, just contact instructors@asiadivers.com. We will keep you fully informed of everything we do to help these desperately poor schools.
Australia Day Bush Fire Appeal
El Galleon/Asia Divers made a donation to the Australia Day Bush Fire Appeal. A great day was had by all they raised 172,005.00 pesos which will be sent to the NSW Fire Service.
Travel
 Truk Lagoon Liveaboard – MV Odyssey Sept 26th 2020

Tech Asia has another liveaboard trip organized aboard the Odyssey spanning the October 1st holiday this year. Truk offers beautiful diving, unmatched in the world of Wreck dives, and pretty hard to beat also for big fish and sharks swimming around as well. Add warm and clear water, not a lot of current, and a vessel Captained by one of our former guests and students who couldn't be more helpful, and you have all the right boxes ticked for a fantastic trip!

What are we going to see? Over thirty Japanese shipwrecks lie here in a large sheltered Pacific lagoon, all sunk by an American Carrier strike in February 1944. The wrecks are almost unsalvaged, many hadn't yet been unloaded when they sank, and therefore full of things to see from torpedoes to aircraft parts to crates and crates of Saki. And covered in tropical reef. Fantastic!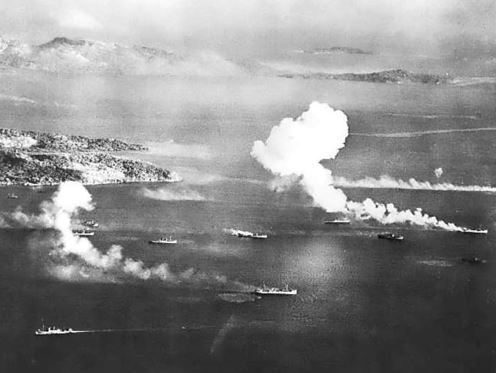 The dives will be kept mainly in the nitrox diving range, very suitable for comfortable recreational divers. Double tanks, sidemount and rebreather support are available for tech divers who want to spend longer on the bottom or go wriggling around in engine rooms. A few places are still free, you can lean more by emailing dave@techasia.ph or have a look at this link