We've had two amazing groups with us this week at Asia Divers: Maine Maritime Academy and Shanghai American School!
Farewell to the Maine Maritime Academy group. This group of 20 has enjoyed their tropical water diving experience for sure. Every dive was a feast for the eyes for them to be seeing the amazing biodiversity of Puerto Galera.
Thanks to Alan Verde, Tim Schroder and our good friends from Island Dreams for making this all come together. We've loved diving with you guys and hope that you can come back again.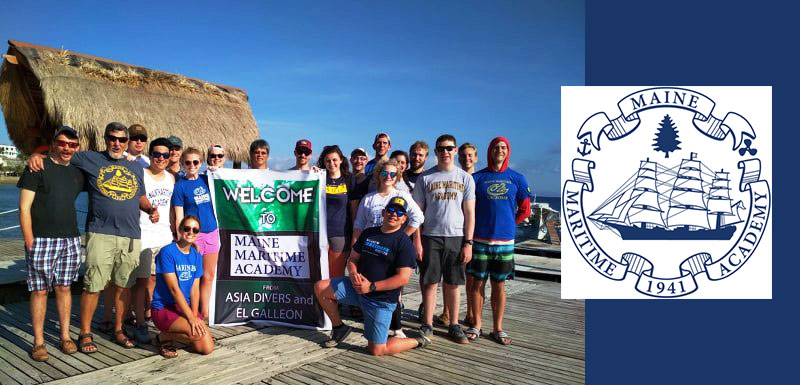 What a great few days with this group of students from Shanghai American School.
Their "Caring for Coral " week started at Stairway Foundation in Aninuan and then the last part of their trip was dedicated to completing their PADI Open Water training dives and joining in for the Project Aware specialty, "Dive Against Debris".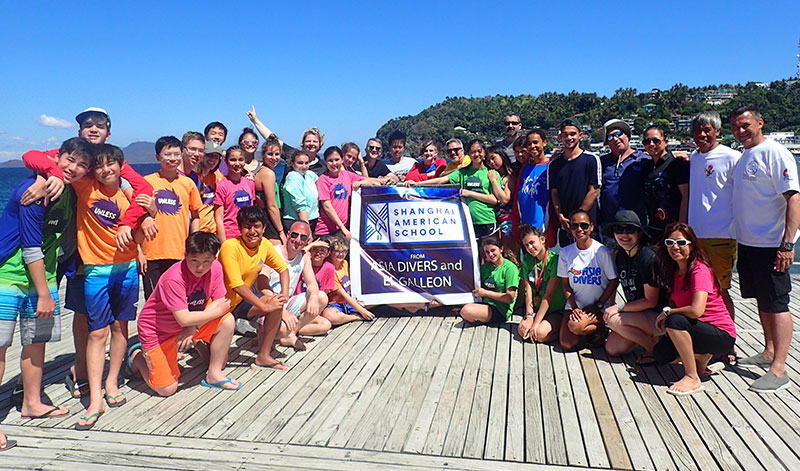 Thanks so much to Kevin David for all the organization this took, and also to Karl Poulin and Joey Zhang for having it all run so flawlessly. This was also our first time to work with Big Blue Diving in Shanghai as they did the academic and confined water dives there. We hope to do more of this collaboration in the future with them and we're already looking forward to seeing the Shanghai American School back again next year.
"Splash for trash!"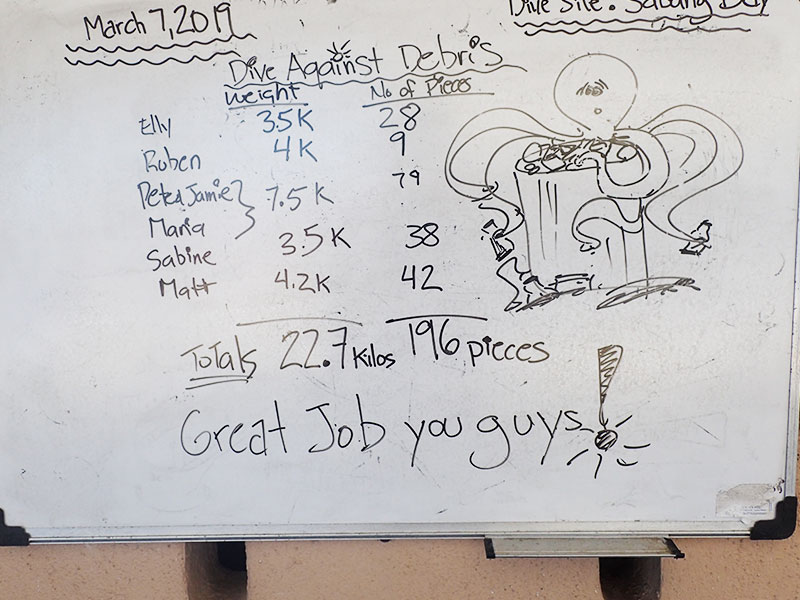 These we're the results from our "Dive Against Debris" in our Project Aware, adopted dive site, Sabang Bay. Twenty four participants from the Shanghai American School plus their instructors participated. It's amazing how much you can collect in just one dive! Along with picking up the trash on a very beautiful area some of us got to see a couple turtles and sea snake. The kids enjoyed sorting and collecting the trash and the data will be sent to Project Aware. Every small piece was counted.
A very busy dive platform!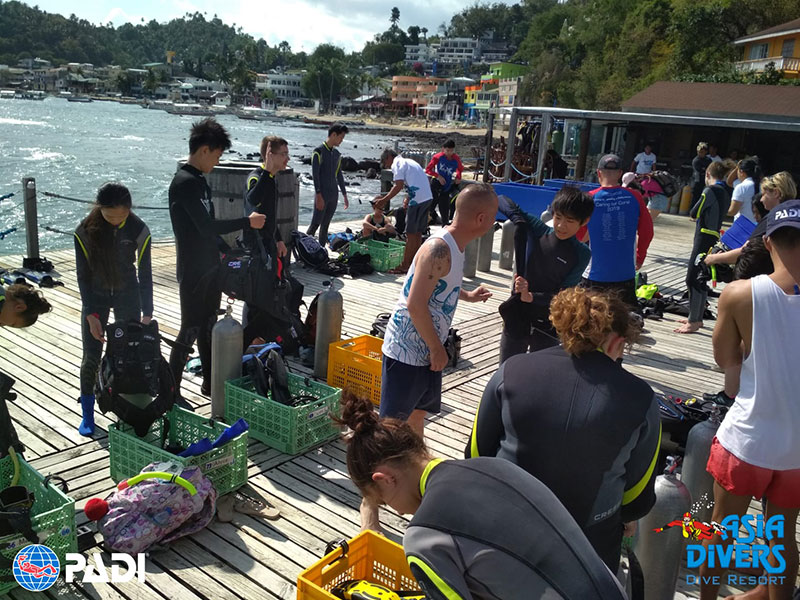 Congratulations to everyone at the Shanghai American School. 22 PADI Open Water divers and 26 Project Aware Dive Against Debris Divers!
Let's get to The Point!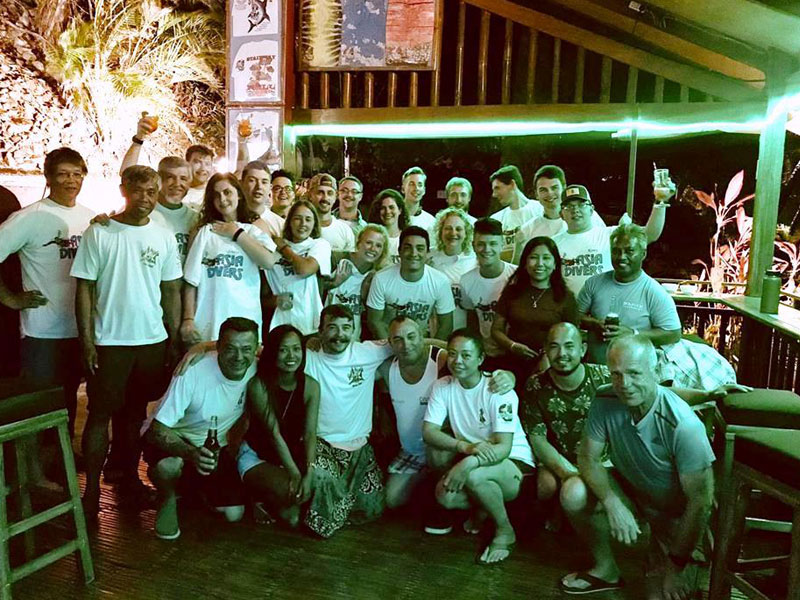 The Point Bar was rockin on the last night of the Maine Maritime Academy group. 24 T-shirts all in all for the night….2 jelly tours, 11 Shark Attack, 5 Stairway to hell, 3 The Point, 1 Tim Bridge and 2 Walk of Life plus a few bell rings in the mix!!
[block id="blog-follow"]