2020 vision! We welcome the New Year with this absolutely fabulous photo by Marc Van den Broeck who was here last September. This will be the cover photo for this month's Monday News, our weekly newsletter. If you would like to keep up to date on what's going on here you can subscribe to it by sending an email to instructors@asiadivers.com . Marc has been diving with us for many years now and has won several photo competitions.
The New Year was rung in fine form with a delicious feast in El Galleon and celebrating with good friends at The Point Bar. Special mention goes to Trevor and Lyn, Arjan and Ingrid for their outstanding costumes!  At midnight everyone wandered down to the Platform to ring in the New Year looking upwards and outwards to a fireworks display put on by EL Gal and in the perfect position to witness all the other fireworks up and down the whole beach. Oh what a view! Things are off to a great start and we look forward to seeing everyone here this year! Stay healthy and happy and submerged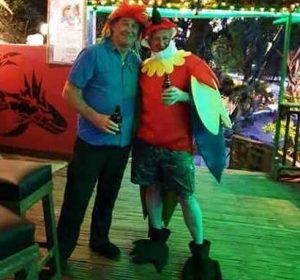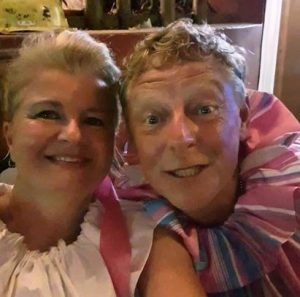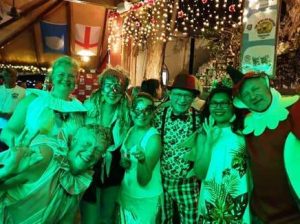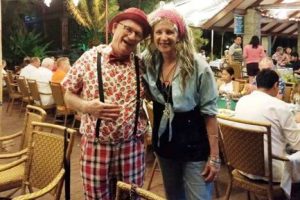 Travel plans for 2020 with Asia Divers
 YAP WITH NGULU ATOLL, MICRONESIA

We will again do an exploration trip to Ngulu atoll to try to dive on the walls on the west side of the atoll.
Ngulu atoll is located right between Yap and Palau in Micronesia, very remote and only a handful people still live on the atoll.
The dates are July 18-24 and we will start with a day or two to do the best dive sites of Yap where we are staying with Manta Ray Bay Resort and Yap Divers. We did the same trip August 2018 but will change it slightly for the 2020 adventure. We will bring tent for accommodation on Ngulu atoll to get a bit more comfort then to try to sleep on the boat. Also we should get a bit better weather than last trip when we had a too much wind from the west side, very unusual for the time of the year.
If we have days left when we get back from Ngulu we will finish off with a day of diving around Yap on the way back.
Last trip Yap offered brilliant diving when we spent 2 days of diving before the Ngulu exploration trip and got one full day diving after Ngulu as well.
Yap are of course famous for the Manta Ray dives but have also some spectacular shark dives. Schools of Barracudas, Eagle Rays, Humphead Parrot fish just to mention some.
Maximum number of divers for the trip is 6 pax and the prices will $2,078.00 based on 6 pax. If we only get a lower number of divers we will need to split the fuel to Nhulu between the lower numbers, if just 4 guests it will be $2,303.00 per person. Just to give you an idea.
Included in the price is transfer from Yap airport return, share accommodation with breakfast in Manta Ray Bay Resort, we have 3 dives a day in Yap with pack lunch, camping and all food (basic) while in Ngulu and there we do as much diving as we can get tanks with us and weather permitted.
Flight to Yap is not included but we can get assistance with this.
Please contact Tommy at tommy@asiadivers.com if you are interested to join the trip.