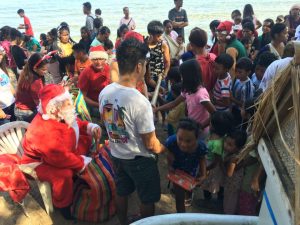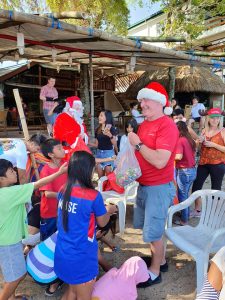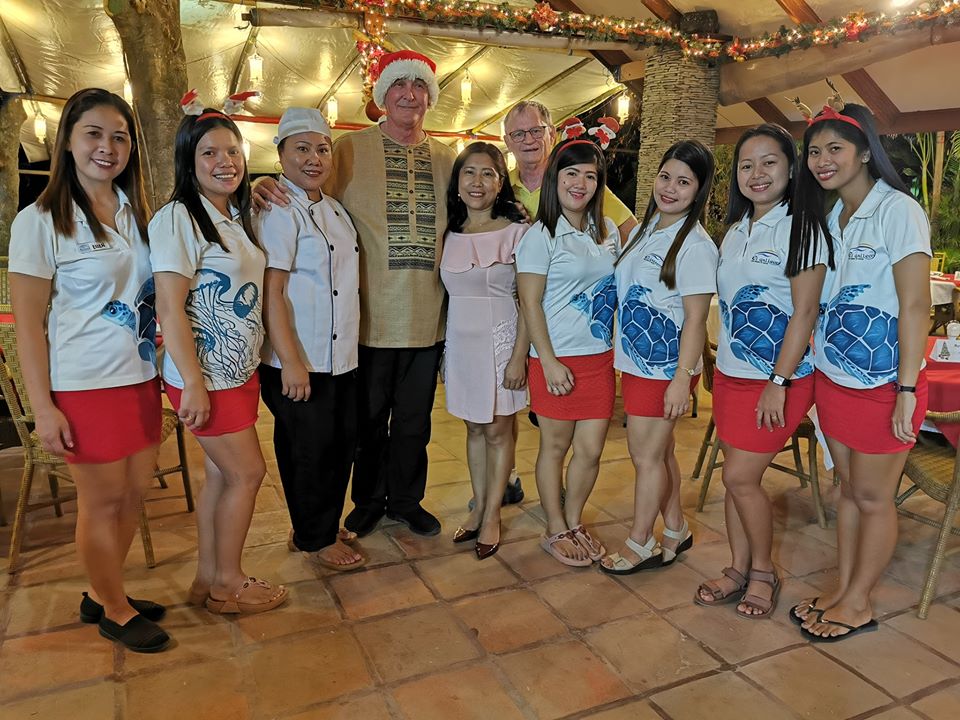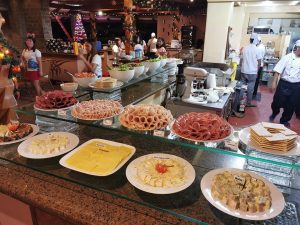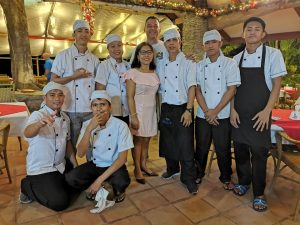 A scrumptious Christmas dinner was prepared by Jamie and his team and everyone got into in the festive mood together. Now we're all looking forward to our New Years Eve feast and fireworks…you can still join us!
Oh the weather outside was …delightful…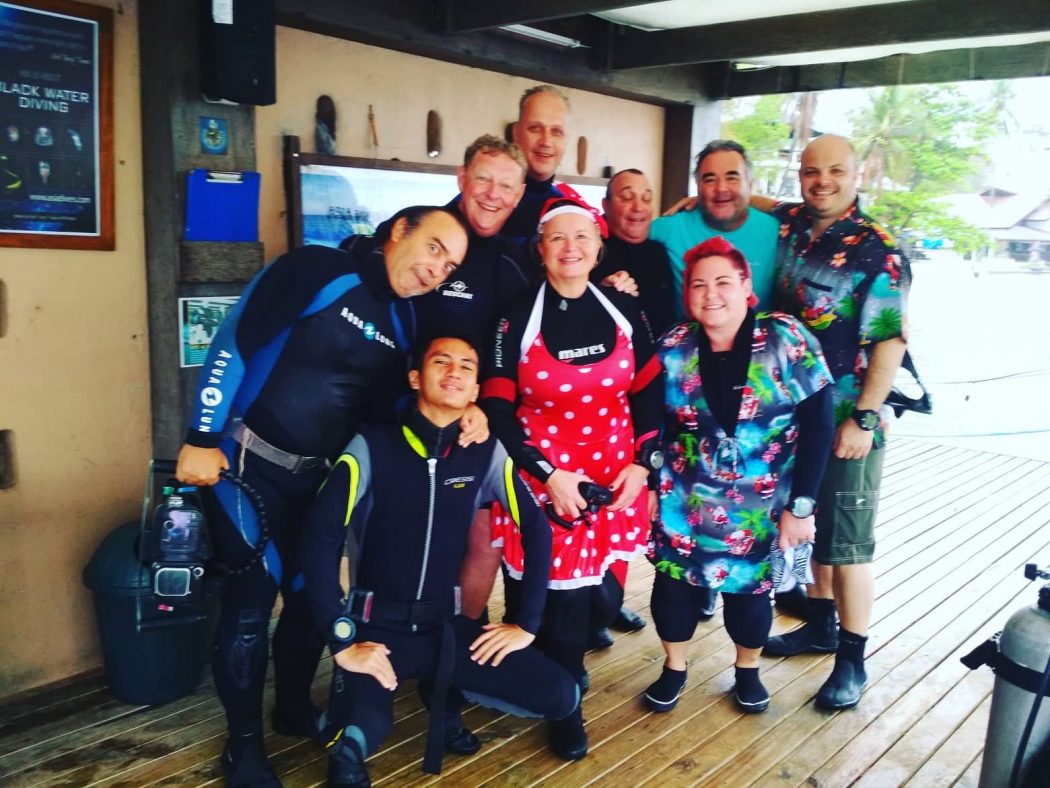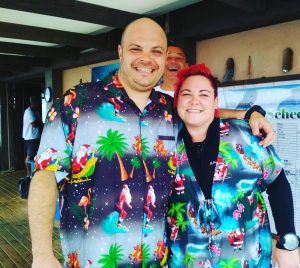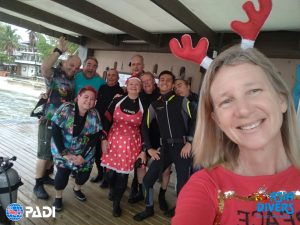 A bit of wind and rain did not dampen the spirit of these Christmas Day divers, Arjan Kroon, Hanno Jansen, Ingrid Van Vierzen, Jeffrey Consolmagno, Meghan Dube, Tim Mcgee,  Pete, Rob and Damien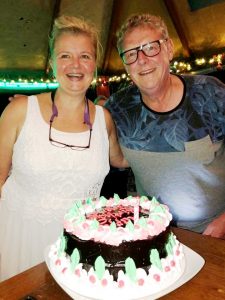 Candyman and Candygirl arrived to celebrate Ingrids birthday and Christmas with us. We always look forward to their arrival for many reasons…including the candy after all the dives!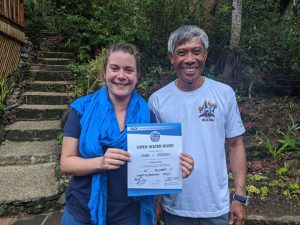 Congratulations to our new certified diver, Emma Sedgwick. She did it though the Christmas festivities and a typhoon! Something that she'll never forget….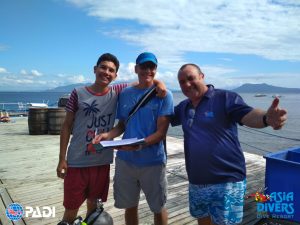 Advanced student Alistar Burns, and his dad Jamie are getting themselves  all nitroxed up for a dive to the Canyons with Pete.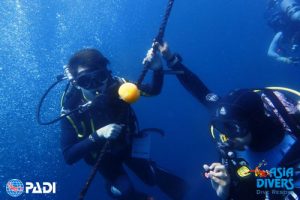 Congratulations to Rueben Matt on your Advanced certification. It was very "eggciting" for sure!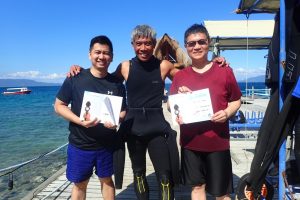 Irwin Batang and Jon Lee loved their time trying scuba diving for the first time. Hopefully this is just the beginning of their underwater adventures.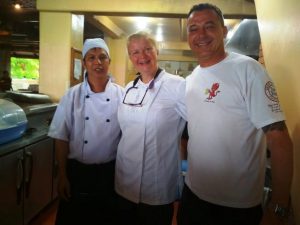 Ingrid has spent the day in the kitchen with our team learning all the top secret recipies.
Challenge yourself in 2020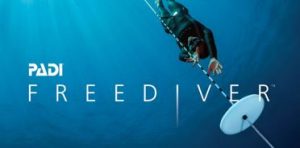 Want to challenge yourself in learning something new and exciting? Consider doing the PADI Freediver course as something to challenge your mind and your body! We teach the PADI Basic Freediver and the PADI Freediver courses. Freediving is about inward power, discipline and control. If you've always wanted to enter the underwater world quietly, on your own terms, staying as long as your breath allows, then freediving is for you. Taking the PADI Freediver course is your first step toward discovering why freediving is becoming a popular way to explore beneath the waves. See more information here on our website: https://asiadivers.com/padi-diving-courses-philippines/padi-freediver-courses/ or contact us at instructors@asiadivers.com