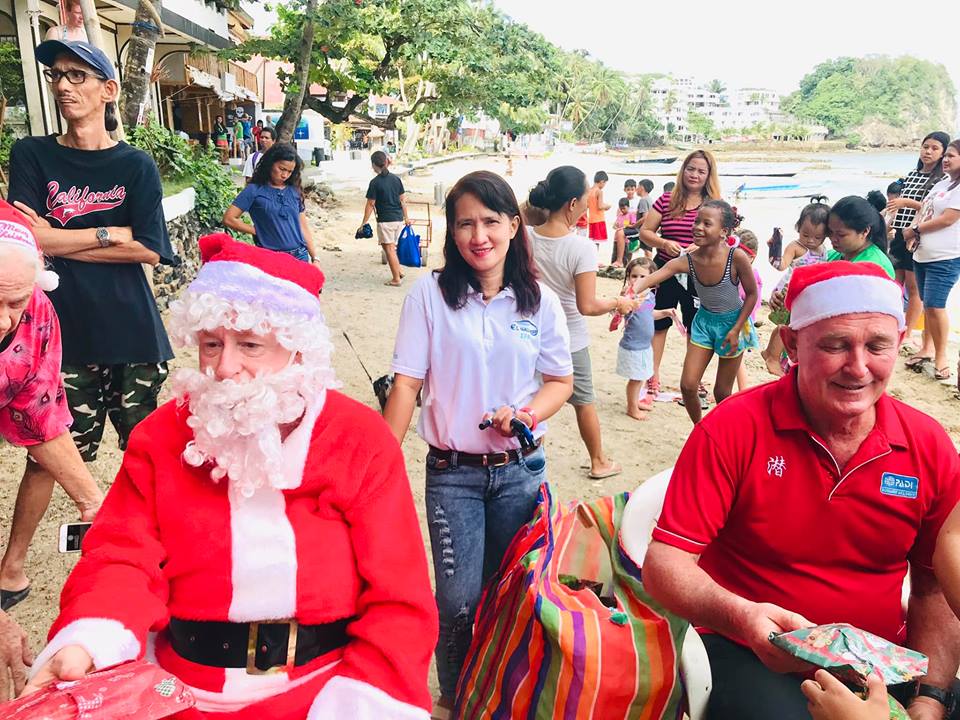 Smiles were everywhere here, as Santa has arrived at El Galleon for the 25th year now, delivering presents to the local kids with a nice meal to fill them up.
Everyone enjoyed the day diving and relaxing in the sunny weather and then sat down to our scrumptious Christmas dinner prepared by Jamie and his team.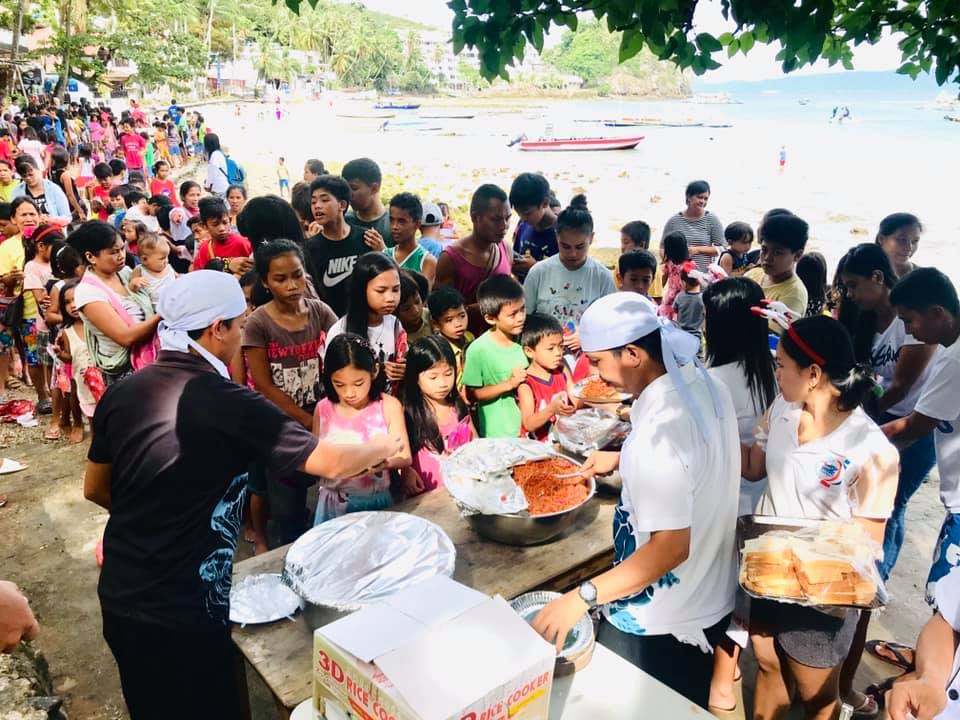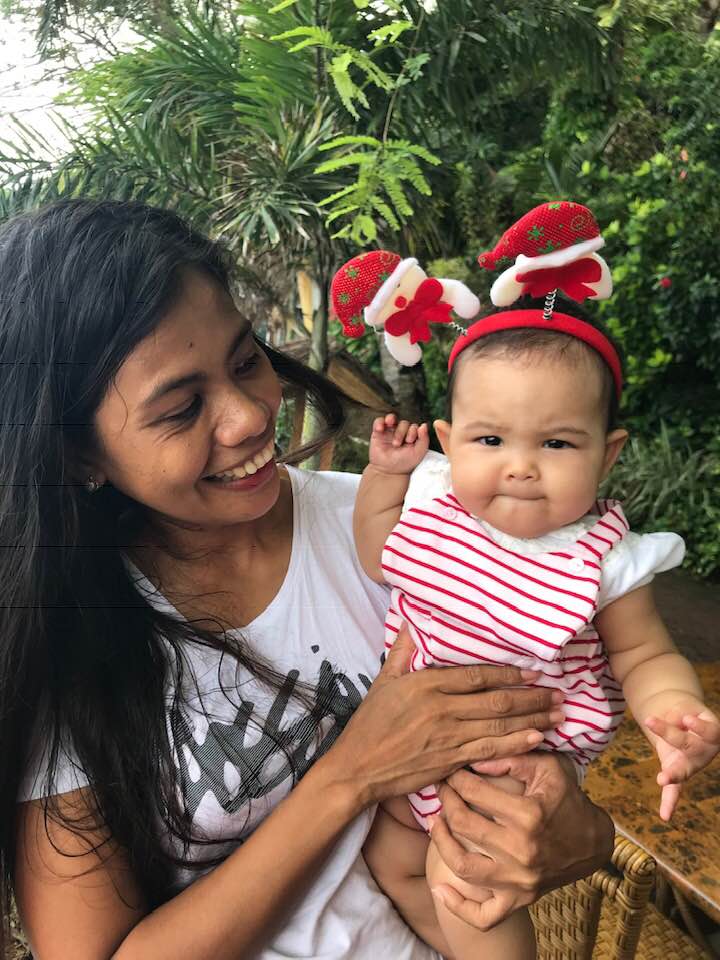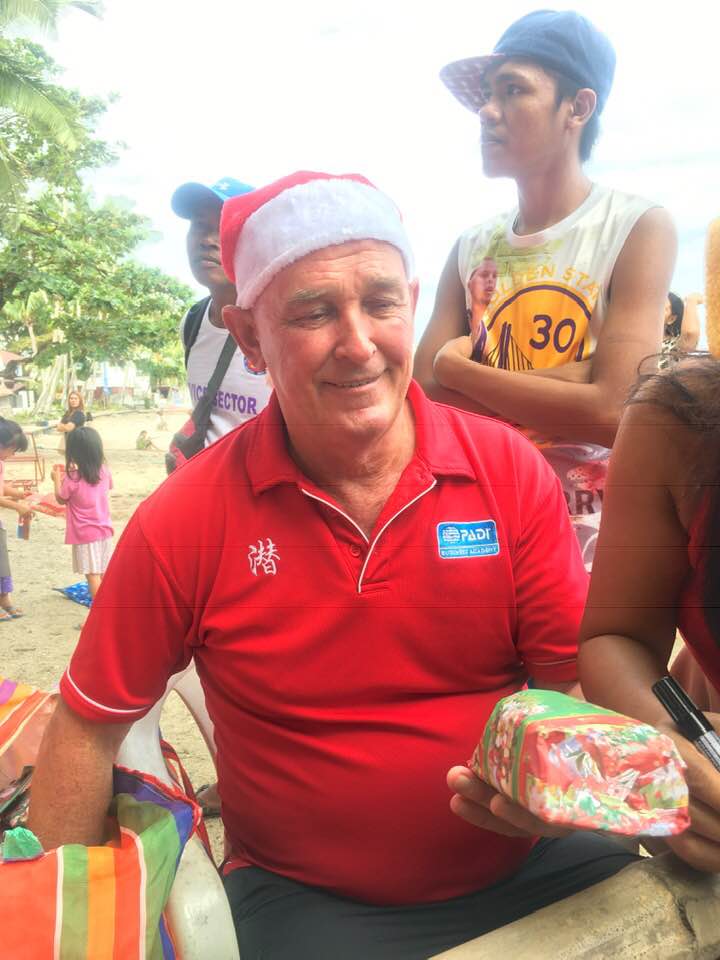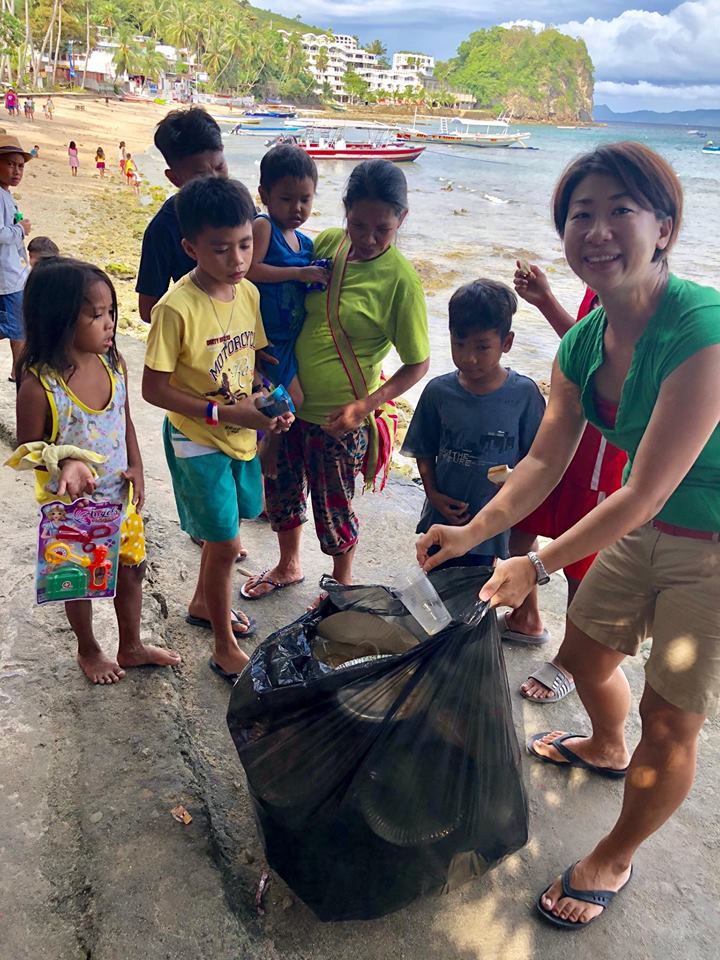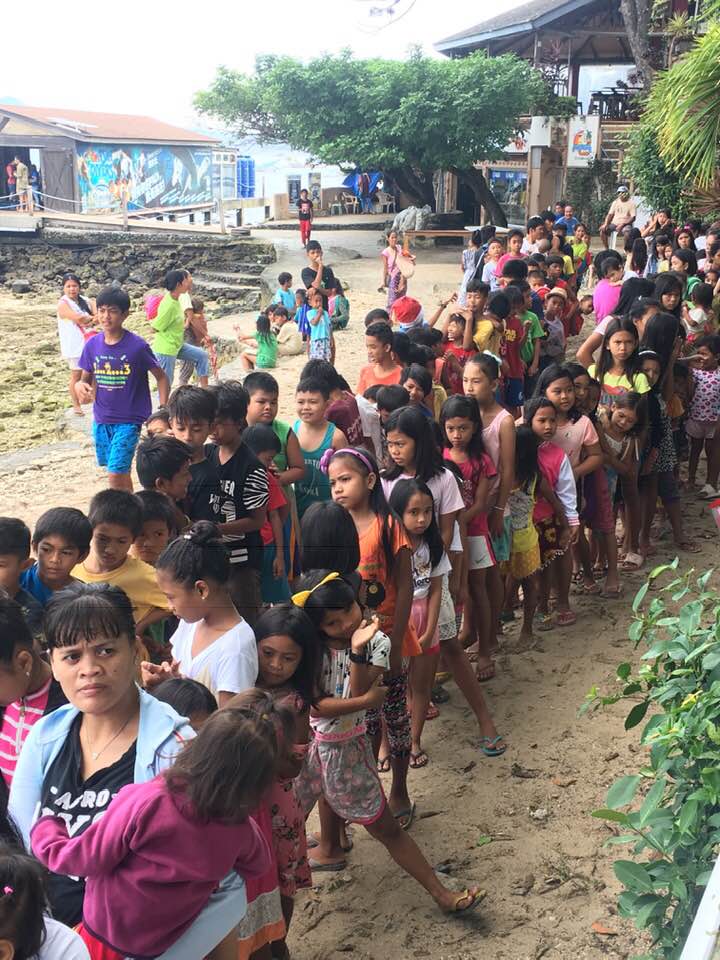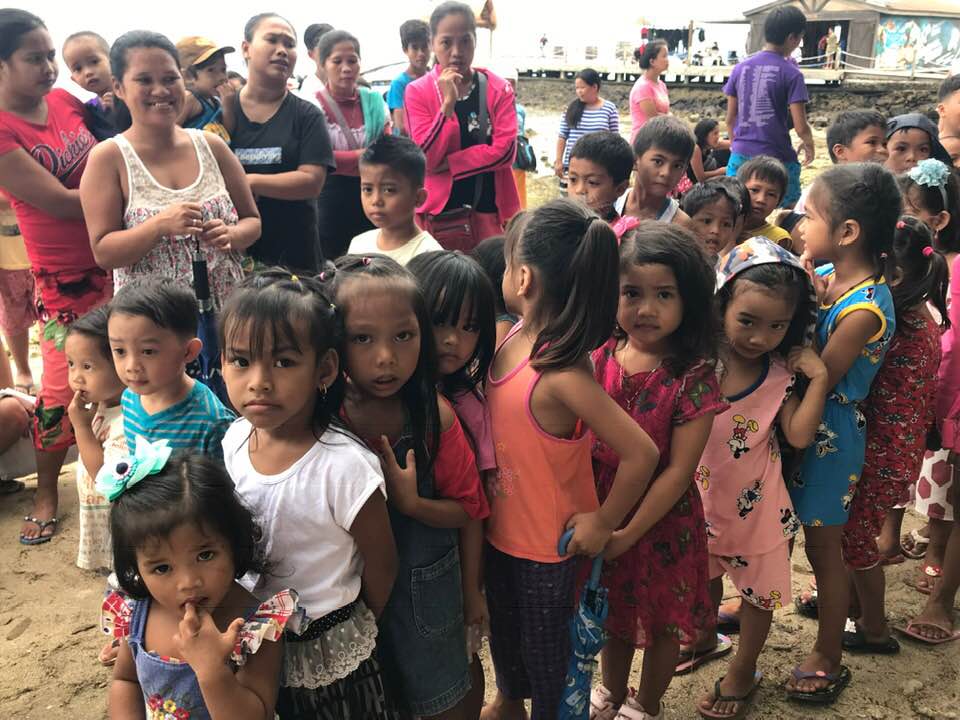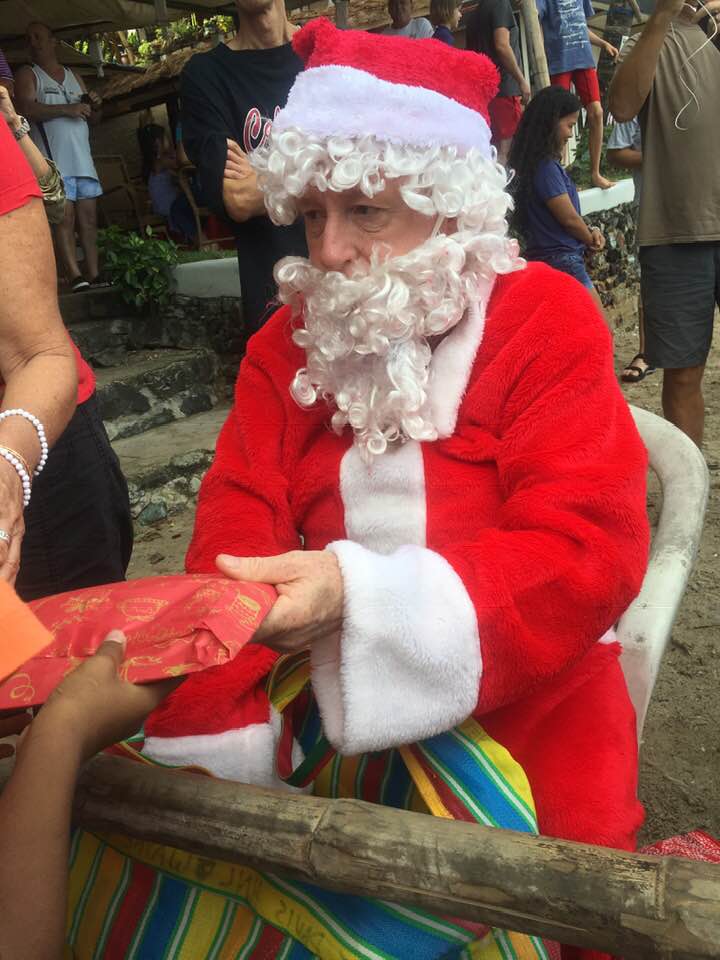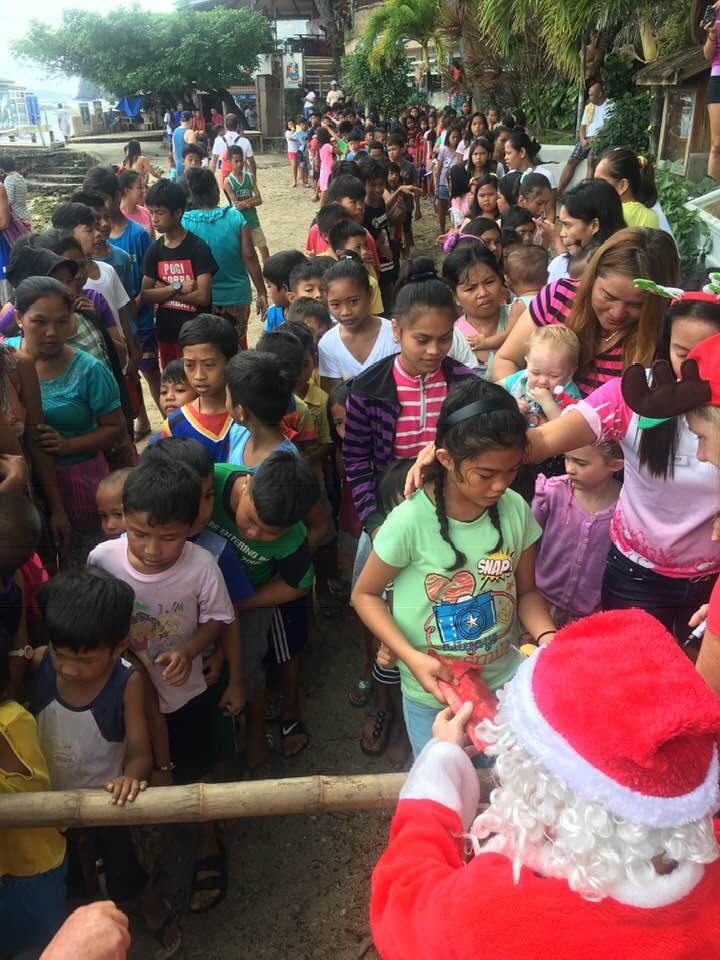 Asia Divers and El Galleon Staff Christmas party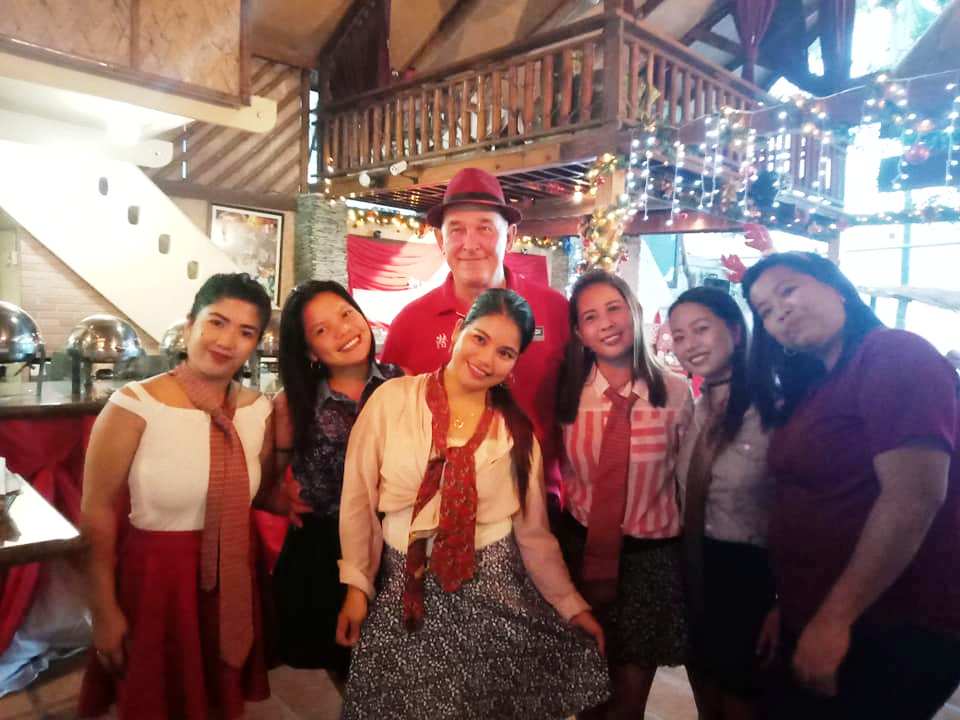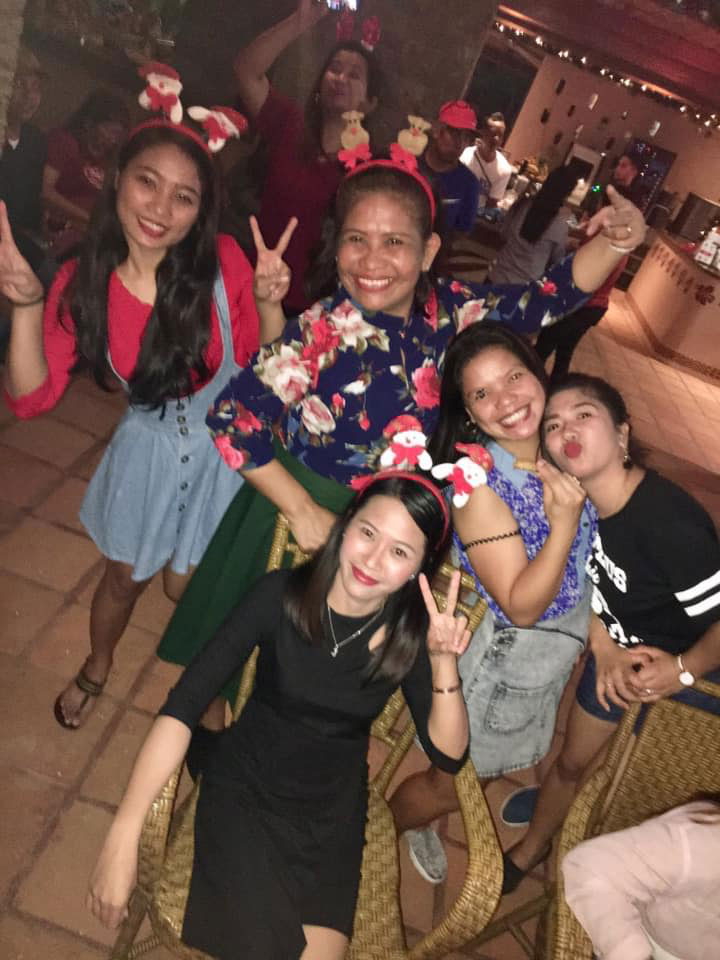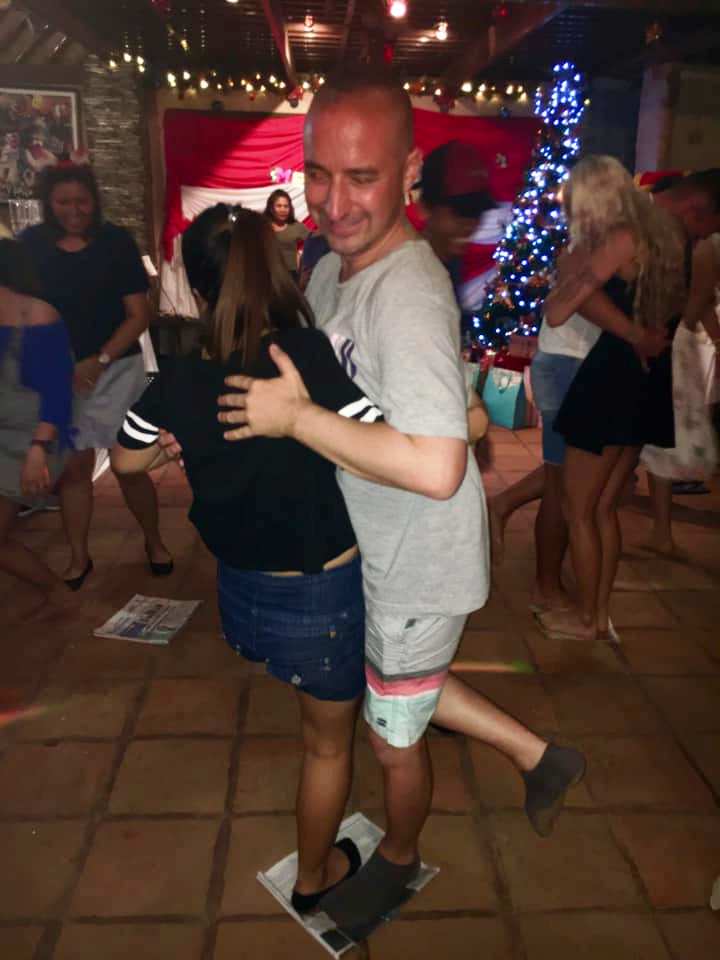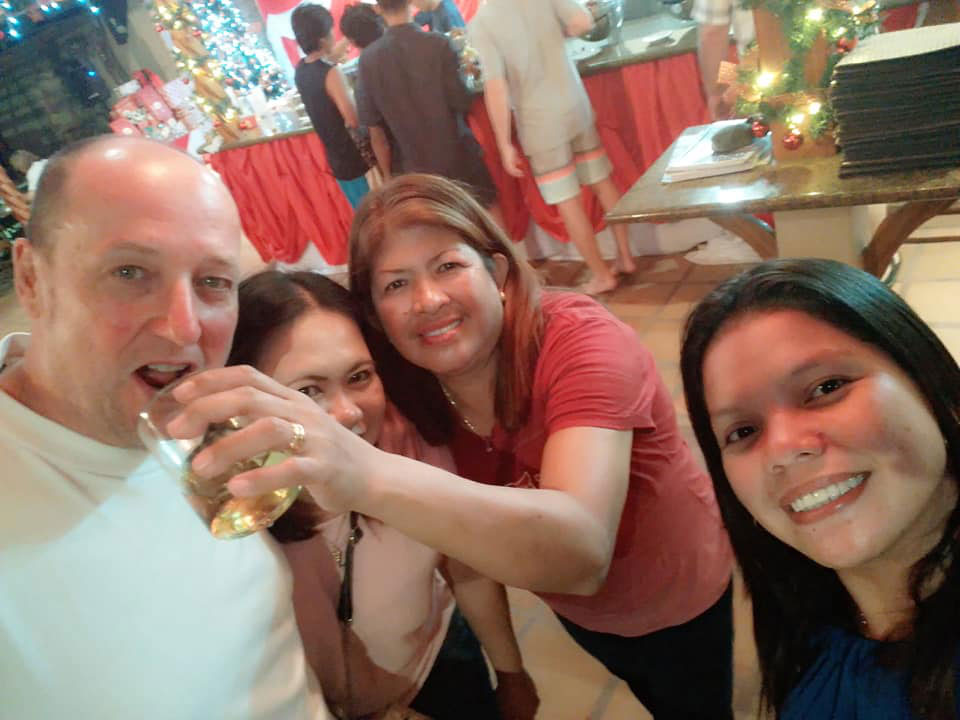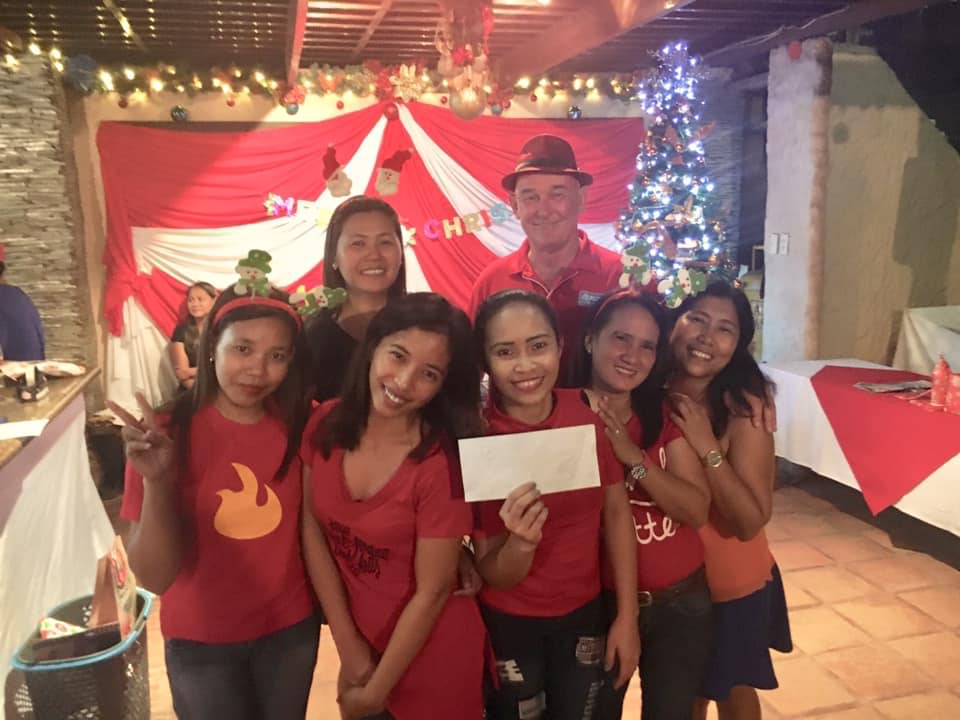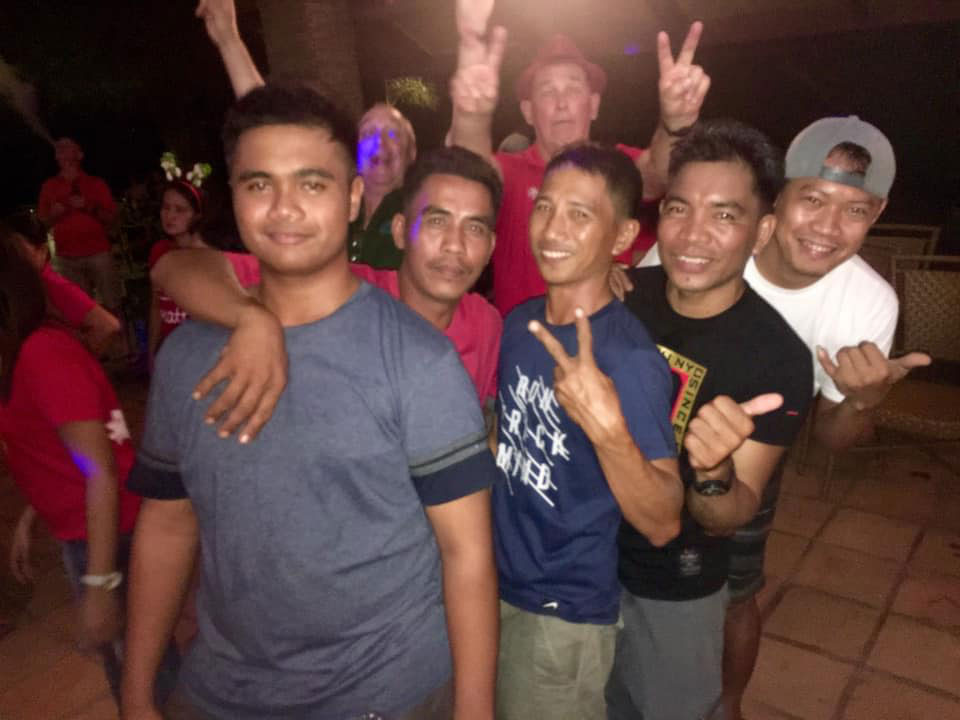 As always our Company Christmas party was a lot of fun and enjoyment for everyone. Lots of delicious food, good fun, some silly games, presents, raffle prizes, team talent competitions plus plenty of alcohol made it a great time for everyone. Were all in the spirit now to celebrate the season with everyone here!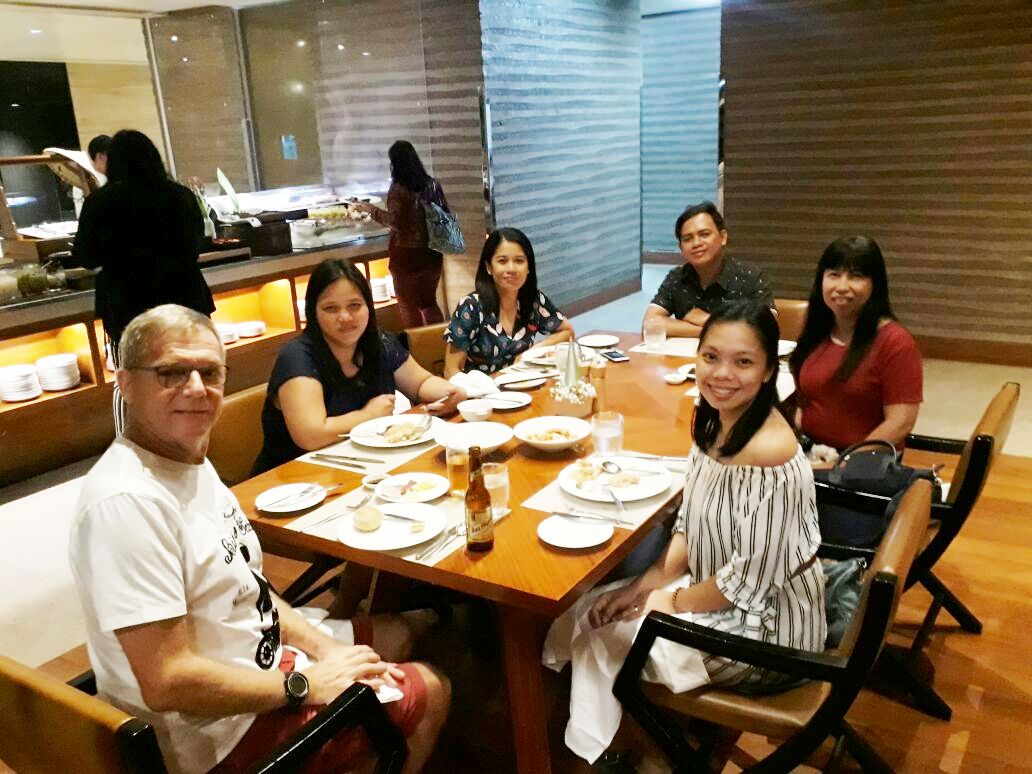 Last of the shops Christmas dinner was in Manila with the Makati Team, Kahren, Janet, Licca, Angeline and Joel. Nice dinner at Conrad Manila, the team did a very good job at the dessert table, almost cleaned it.
Christmas Dinner at El Galleon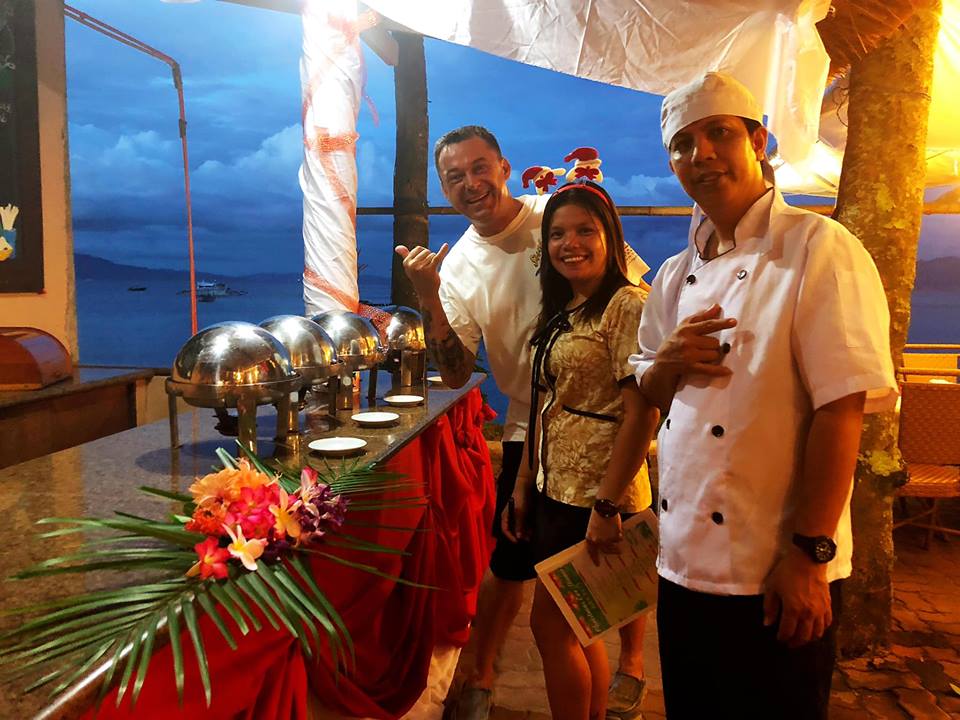 Christmas dinner at El Galleon was served with a smile to over 100 people. With scrumptious food, an amazing beachfront view and great company how can you go wrong?!
Christmas Day Celebration at Verde Island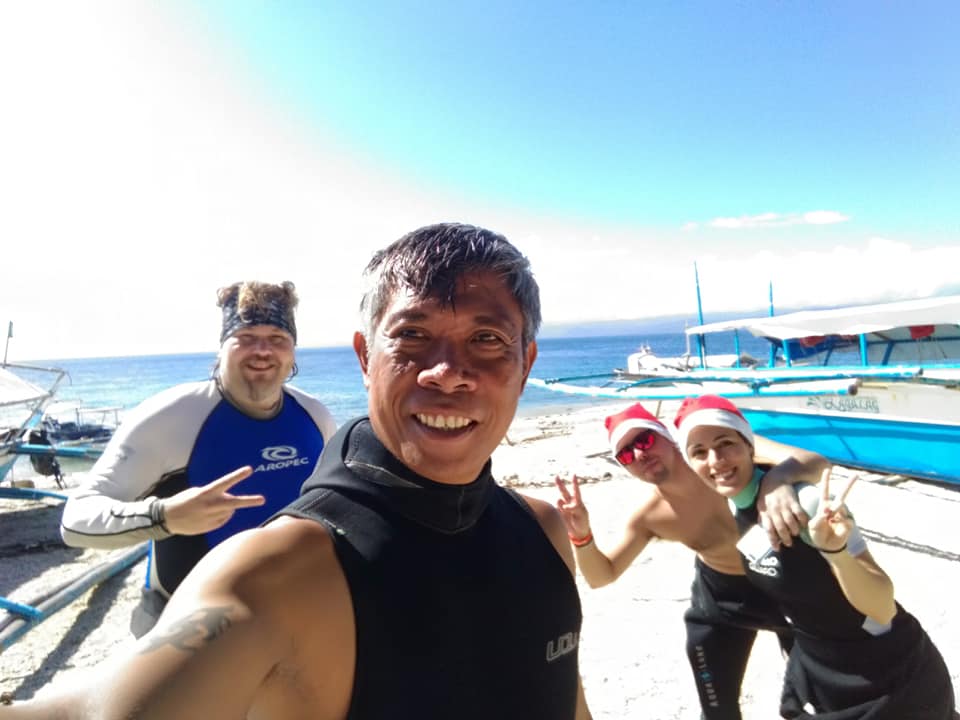 It was actually quite a busy day for everyone on Christmas as we had several groups of divers and students completing courses here at the resort. Ruben along with Tomas Rapp, Vittorio Rapa and Nini Castelli went to Verde Island for two "jolly" dives and then they joined the Christmas day feast at the Verde Island "Surface Interval" with a whole group of our guests. It was a great time had by all and we'll do it again next Christmas for sure.
What else has been happening at Asia Divers?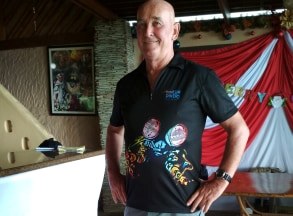 Allan is showing off one of our new T-shirt designs which will soon be available in the dive shop. Thanks to Beth Watson for allowing us to use this superb mantis shrimp photo for it.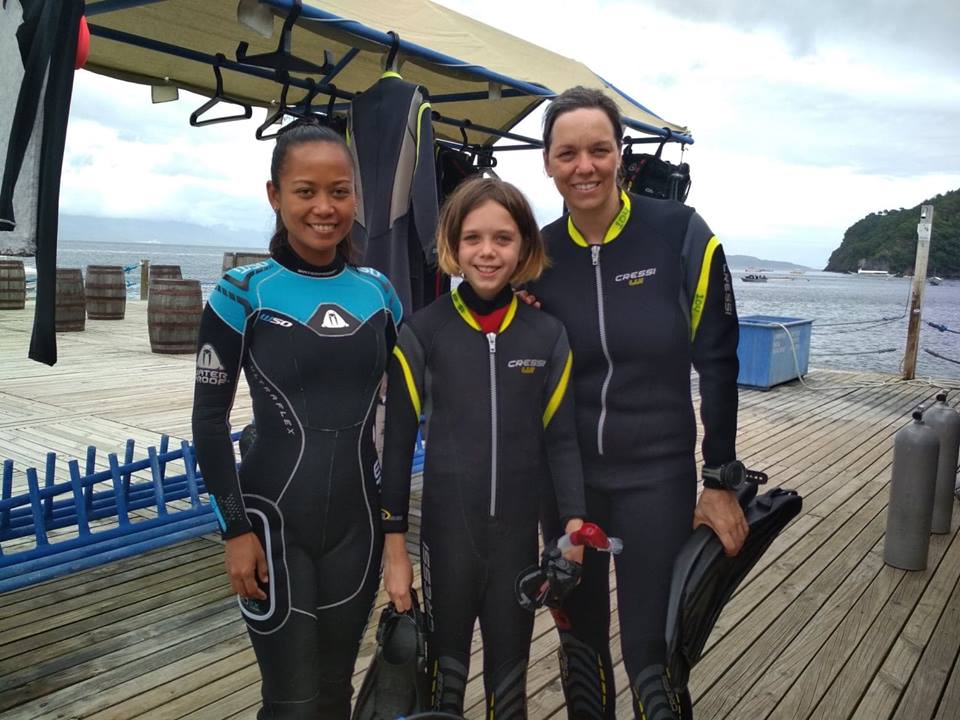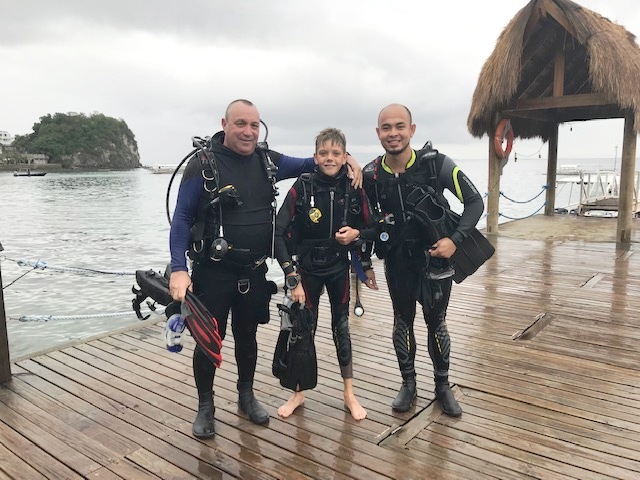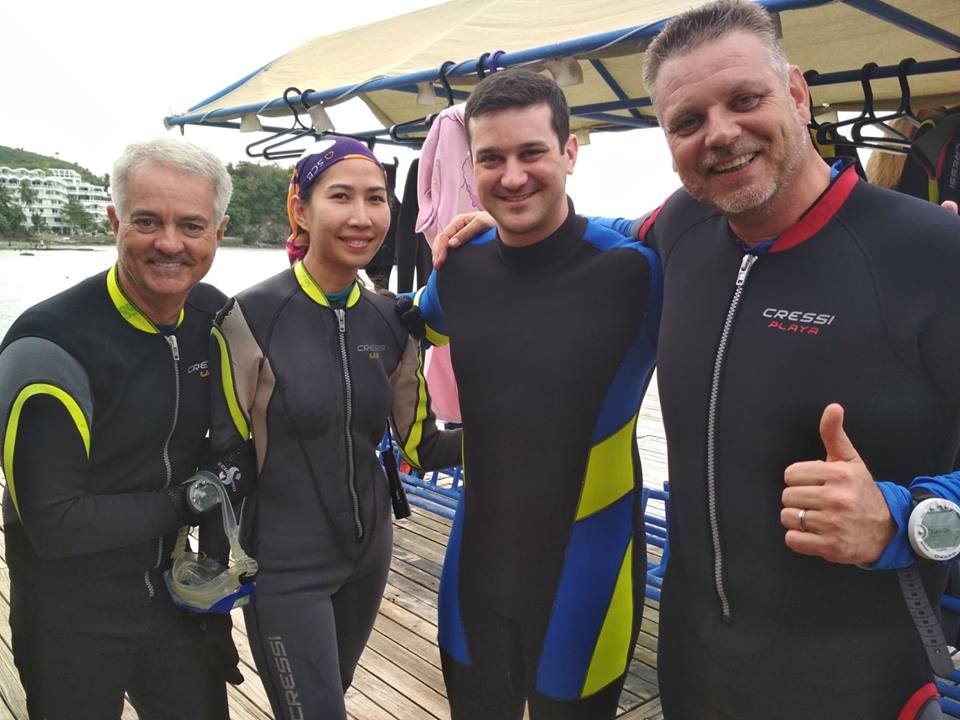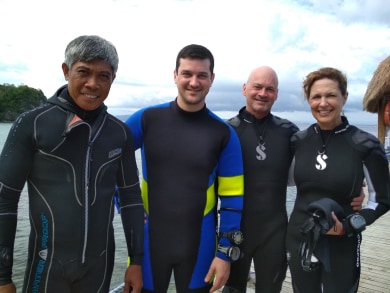 PADI Certifications Galore!
It's been wonderful to have the Stanton family with us over the holidays. Leaving here after 11 days with a PADI Open Water certification for Lizzie, and a PADI Advanced certification for James, a PADI Nitrox certification for David and lots of family time diving along with Sally.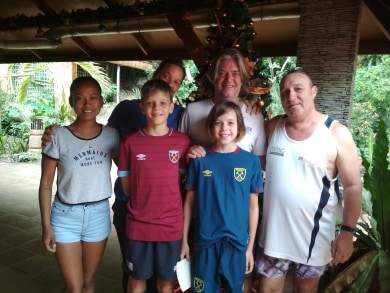 A lot of history with these guys below at Asia Divers. Welcome back to the Helbig extended family! Tobi "Discovered Scuba" with Alli and then he joined a family dive with Frieder, Gerret , Nadja , Anjuscha , Robin, and Samuel along with Elly and Arthur. It was awesome to see you again!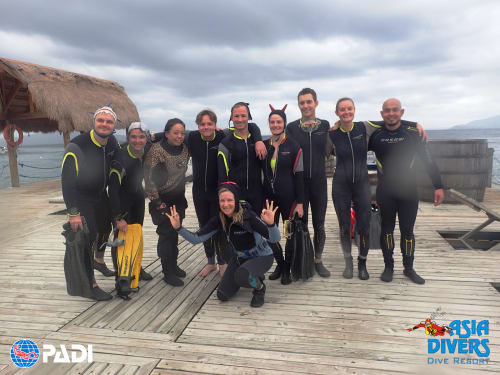 On December 29th, the Rocher family of six divers (Jayde Rocher, Noel Victor Kjonstad, Kevan Rocher, Megan Rocher, Shannon Rocher, Mark Swanepoel and Denise Rocher who supervised the whole experience), along with Jacqueline Teer and Esther, all obtained their Discover Scuba Diving certifications. What a great group to dive with!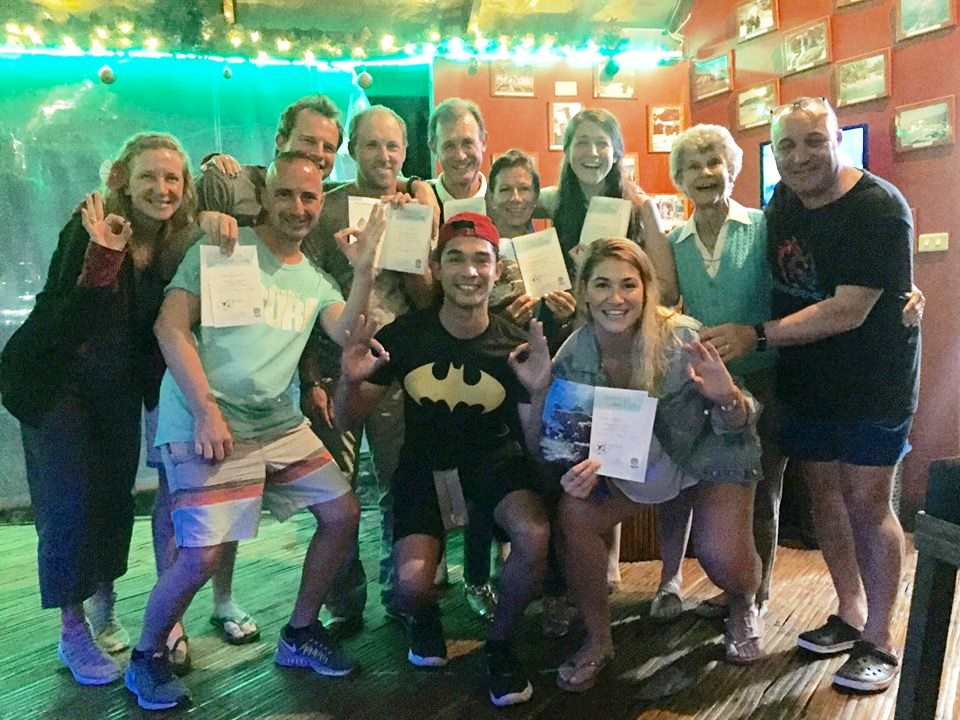 Matt (who qualified as an Instructor via Asia Divers earlier this year), conducted the course with 4 family members, assisted by Cody, who is soon to finish his Divemaster training in the New Year. Pete certified the remaining 2 members of the family along with Jacqueline Teer, Esther Chian, assisted by Arthur, who is soon to finish his Divemaster training. Alli joined the group on the open water portion of the training and also on additional open water dive after the family completed their DSDs so she could take some photos of everyone. Well done to the whole gang! We look forward to seeing you all again soon!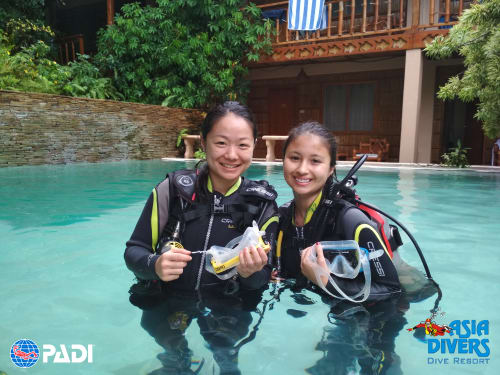 DPV Diving!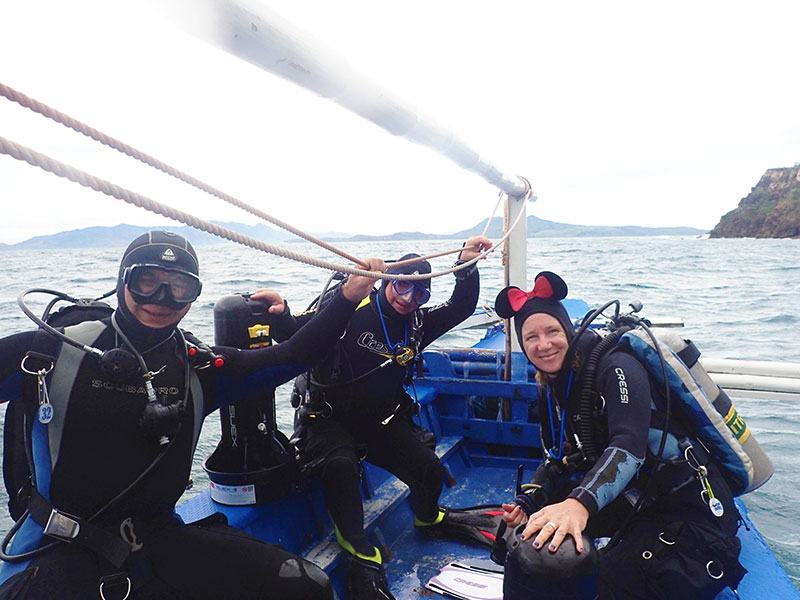 Scooter dive with Jerry, Alli and Pete!! West Escarceo, Canyons, Shark Cave, Atol, and Kilima and all the way back again….. all in one go. YE HA!! Nice to have a huge barracuda and turtle on the scene with us.
E-IDC update: Happy 2019 – the year of change – what's your resolution?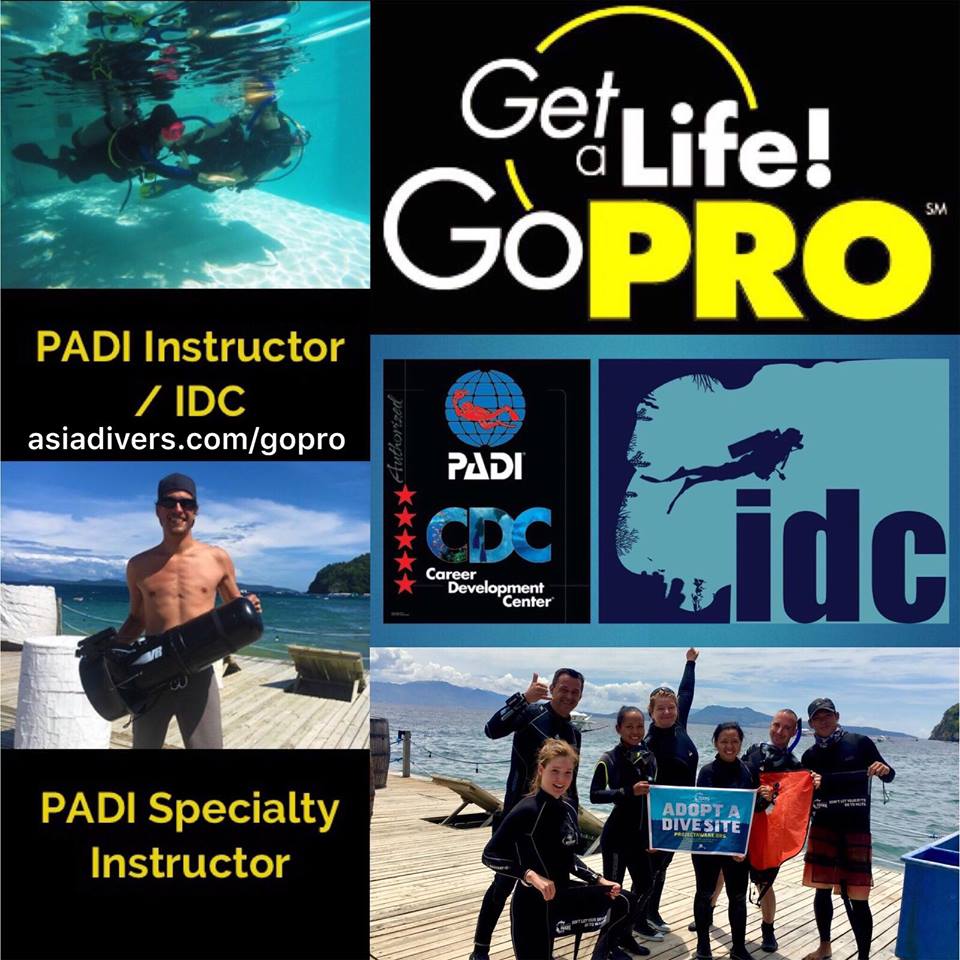 Is 2019 going to be YOUR year of change? More diving, more sunsets, more fun with friends, ready to quit that corporate job? We did it – and if you are planning to make a transition, talk to us to discuss your plans – we might be able to help you. Become a PADI Pro, upgrade your skills, get involved in conservation, etc. – drop us a note via idc@asiadivers.com
Wishing you all the best for 2019!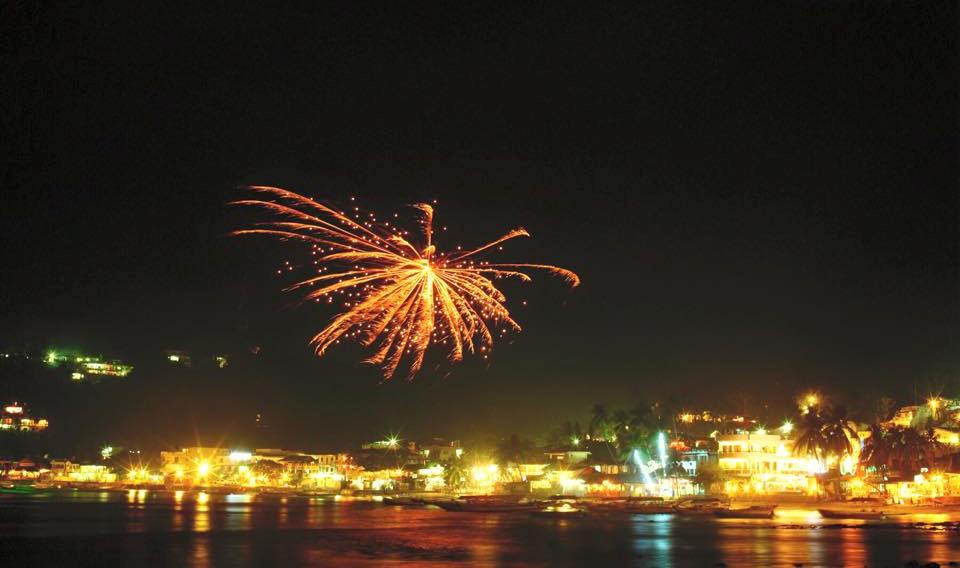 Wishing everyone much peace, love, happiness and some cool diving experiences to you all for 2019. Hope to see you here soon!
Don't forget to follow us on Facebook to get our latest news updates and links to our blog posts!
Visit Asia Divers on Facebook
Use the buttons below to share Asia Divers news with your friends!