It's been a great week here at El Galleon and Asia Divers as we slowly get ready for the festive season, and we are really starting to feel it. It feels like every night has been a party night.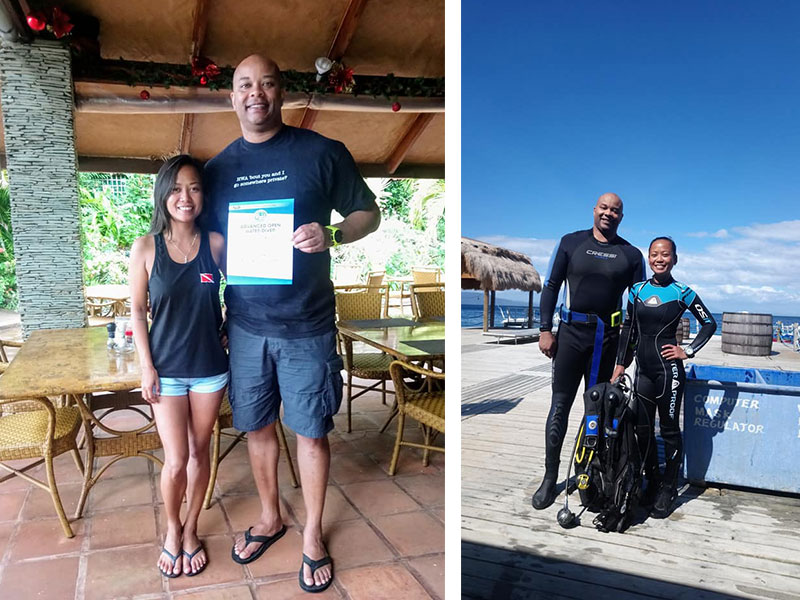 Well Done to Nathan Nash, who completed his PADI Advanced Open water course care of Maria. Nathan did Peak performance buoyancy, Night Dive and wreck as his elective dives. He liked the night dive so much he did another one for fun the night after the course!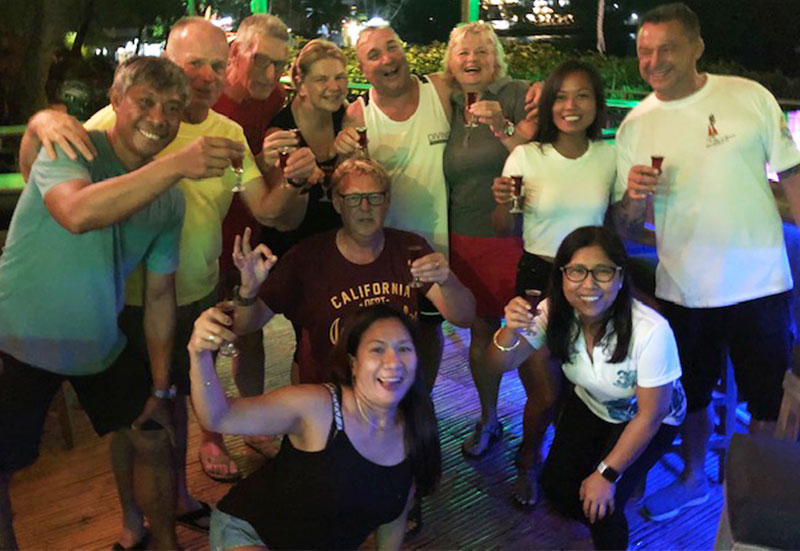 Now here are some familiar faces. Arjan Kroon AKA Candyman, with his lovely partner Ingrid Vierzen and all us lot. Well Ingrid had a double celebration on this night as she had made her 100th dive and completed her PADI Drift Diving Specialty course, which took her on a pretty swift dive in to the Canyons. We had such a great night in the Point Bar!
Celebrating 4000 Dives!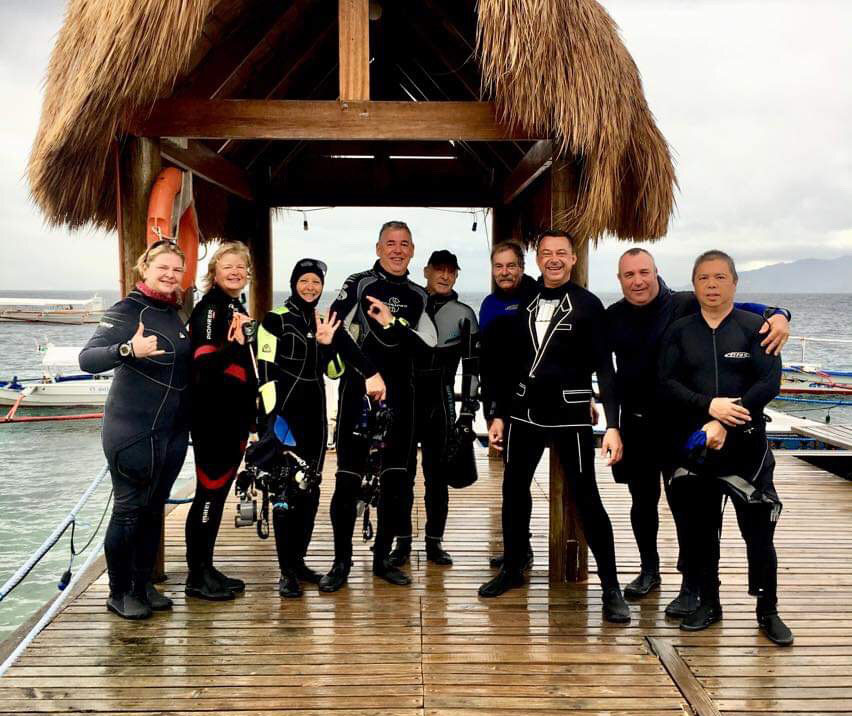 Chef Jamie pulled out all the stops and dressed for this very special occasion. Check out his threads…. his underwater Tuxedo! Leon Betts was doing his 4000th dive, and Jamie thought it deserved this high class look.
Ocean Dive Supply Christmas Dinners with Tommy
Tommy is travelling around the Philippines to have "Christmas Dinner" with all the staff in our Ocean Dive Supply stores around the country. including Boracay, Dumaguete , Cebu and Alona . That's a lot of festive food!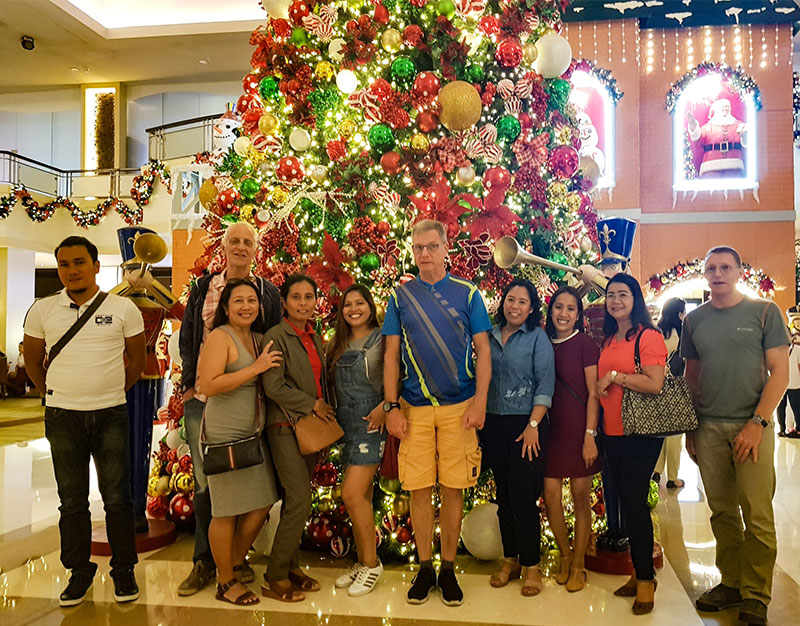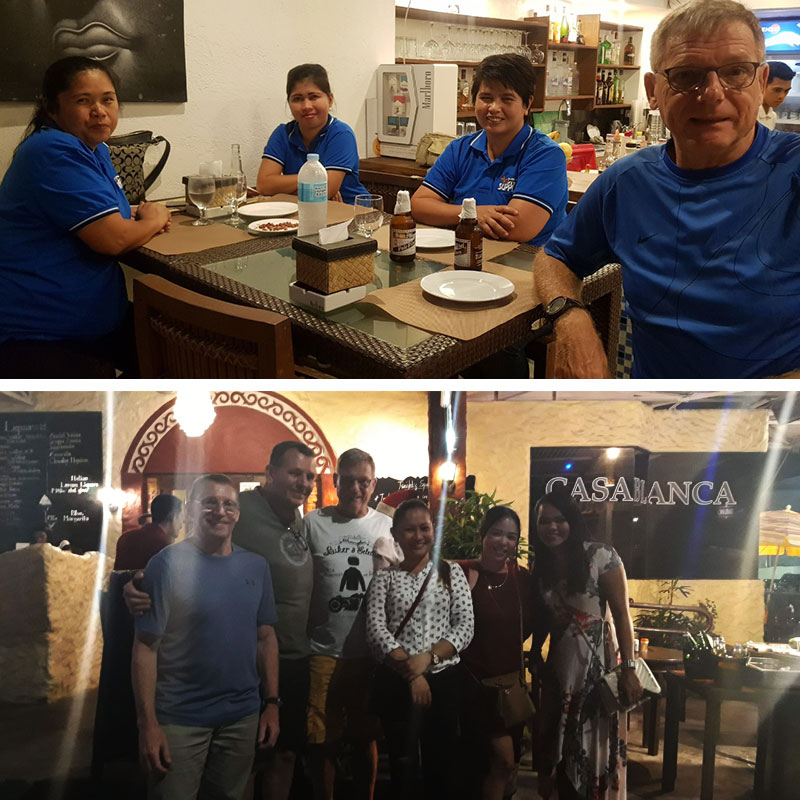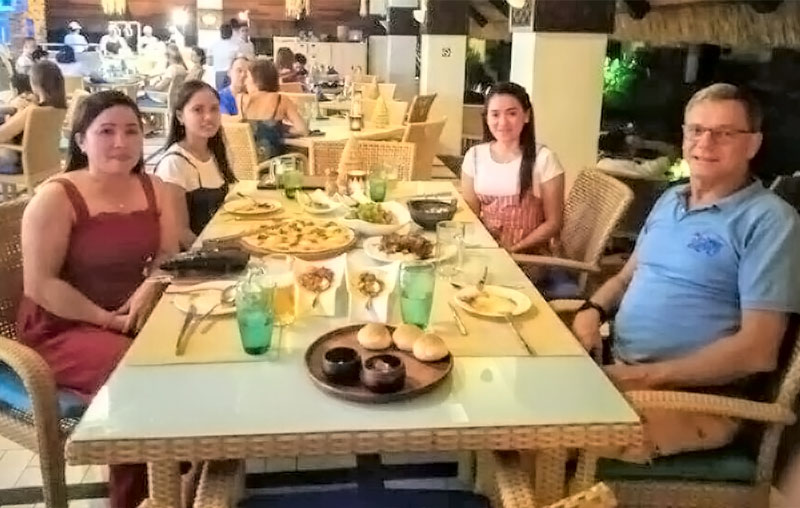 [block id="blog-follow"]