A colourful shot of a Coleman shrimp to start off 2023. Thanks to Hanno Jansen who has been coming to El Galleon for many years now for this sparkly image to bring in the new year. We always look forward to seeing him here and keeping up with his many adventures.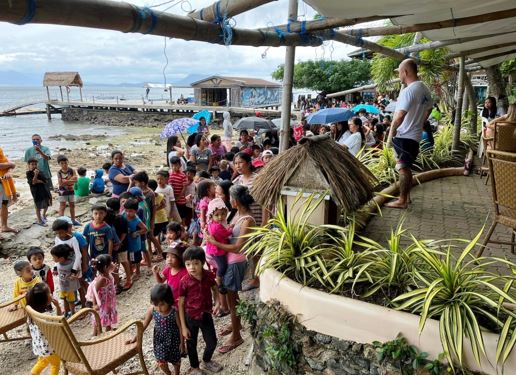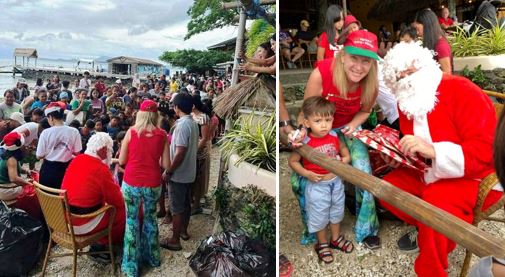 Anticipation was at its peak as the kids started lining up very early awaiting for Santa to arrive. For the 29th year in a row at El Galleon Santa travelled across the globe to Puerto Galera to give Christmas gifts to the local kids. Hundreds of  kids showed up, all super excited  that Santa was there to deliver presents along with a snack to fill up their tummies afterwards.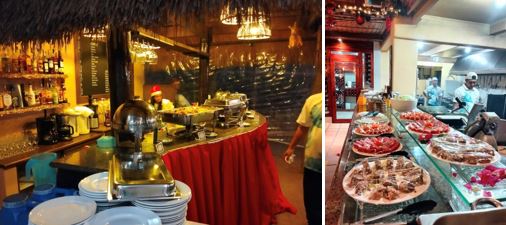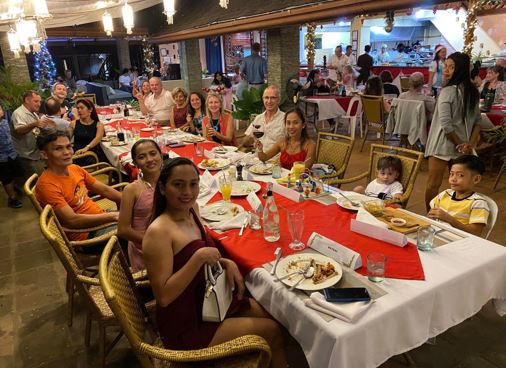 Year after year  Antoine, Toto and the whole team  really outdo themselves  with a delicious menu prepared for the festivities.  It  was a wonderful night of good  friends and family, and special times at our Christmas Eve dinner. So nice to get Antoine out of retirement to come in and prepare it along with our awesome team once again.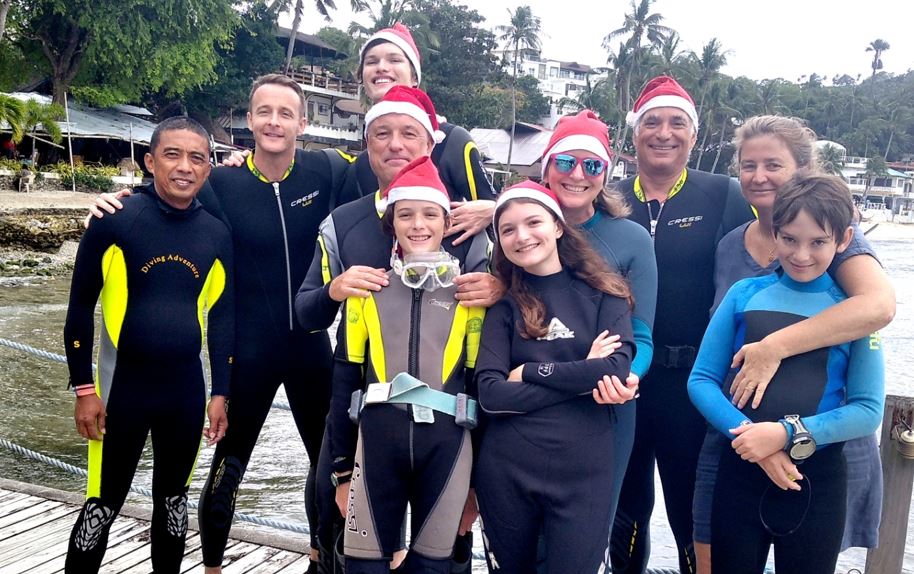 So great to see Chris and Julie back again….Their journey together started here many years ago. It's been a fun family and friends holiday this time for the Hoare and Sallons families and with new friend Paul.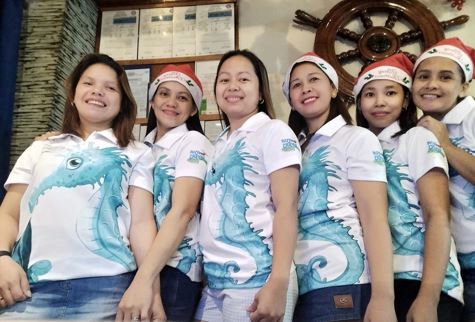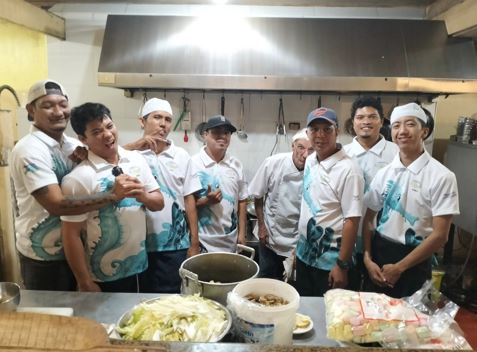 The whole team was well prepared for Christmas dinner in their lovely new uniforms, which will soon be available for purchase in the dive shop.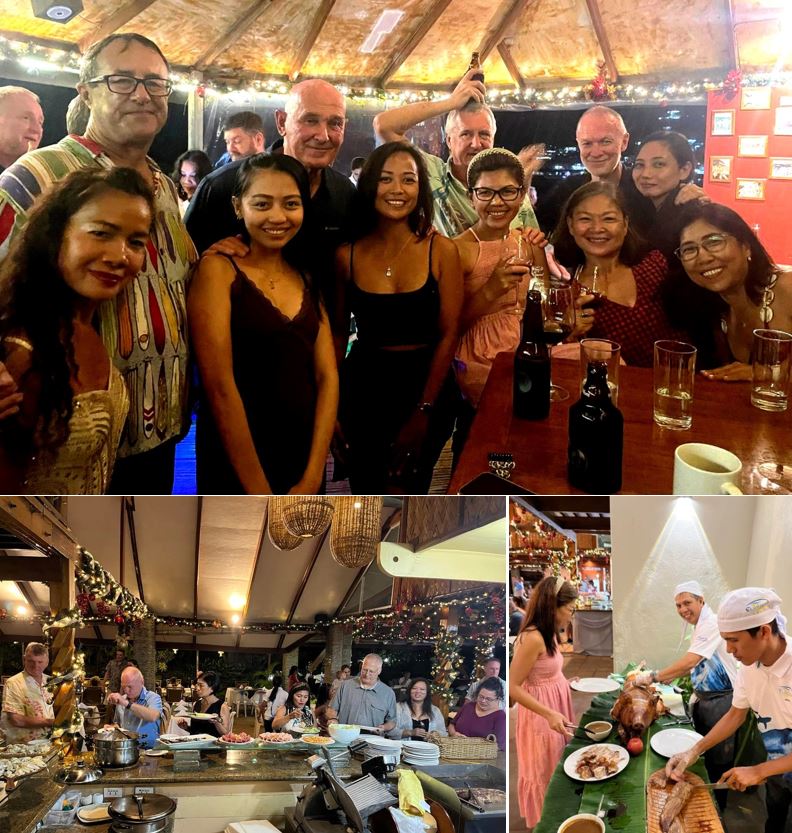 2022 left us and 2023 arrived with a fantastic dinner, fun times in the Point Bar and a spectacular fireworks display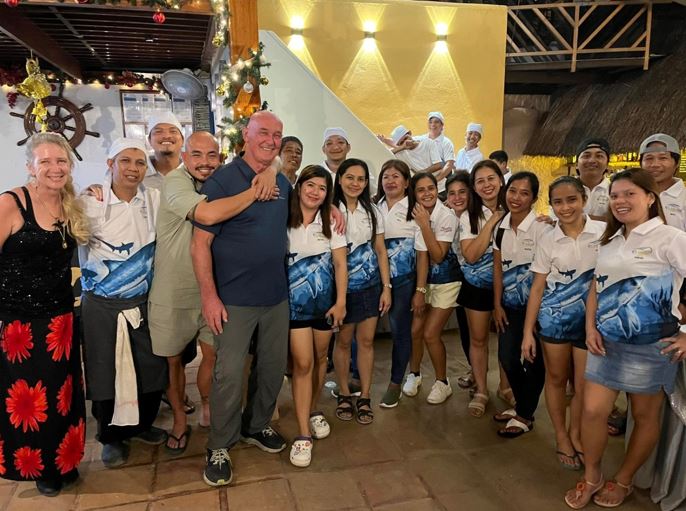 Happy new year from everyone here at El Gal! Check out our new thresher uniforms…NICE!! Soon to be on sale in the dive shop.
Whats been happening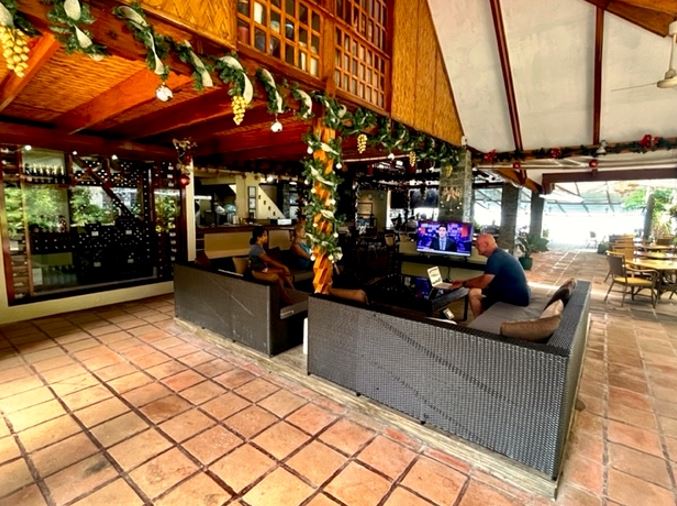 Check out our new cozy lounge area. A great location to hang out, read a book, do some computer stuff or just chill and watch TV…and it happens to be situated right beside our wine fridge. How convenient!
Thinking of an exciting way to start 2024?! Join us in almost a year from now for  a "Taste of the Solomons "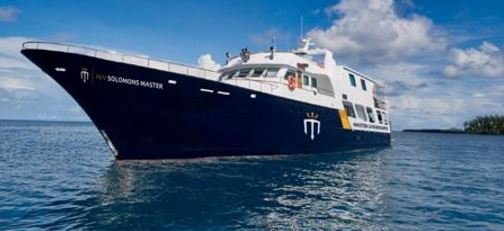 Dates:  January 16-23, 2024. The 7 night Taste of the Solomons scuba diving liveaboard itinerary allows up to 22 dives around Honiara, the Florida Islands and the Russell Islands, including the iconic Leru Cut and Mirror Pond.
A typical day diving offers up to 4 dives*; 3 day dives and, where possible, a sunset or night dive.
We have an Early Bird offer of 10% off for everyone who pays the initial deposit of US$ 1,000 before the end of March 2023. On the 1st of April the cabin price indicated  below  will be the price for the trip.
At the moment we have the whole boat with the following 8 Cabins figuration and price:
Classic Twin Cabin: Price per person US$ 4,235 (3)
Premium Twin Cabin: Price per person US$ 4,585 (1)
Premium Twin/Double Cabin: Price per person US$ 4,585 (3)
Superior Double Cabin: Price per person US$ 4,830 (1)
There will be Marine Park and Port Fee's (US$175) and Fuel Charges (US$15 a night) on top of the cabin price. *On some days the 3rd or 4th dive may be replaced with a village visit.
Contact us at instructors@asiadivers.com if you're interested to join.