What a great time it's been with so many folks here from all over the world  to celebrate the year of the Rabbit in gorgeous PG. It's great to see everything in full swing again around here.  This fun group of photographers from Hong Kong really got into the macro scene here, but the big thrill was when they all got to see a thresher shark for the first time. Thanks to Yanny for getting this all organized and bringing along this group. Looking forward to seeing you all back again a bit later this year. We're gearing up for summer now and looking forward to seeing friends from all corners of the globe coming in. Contact us now to book your vacation in paradise!
Puerto Galera Easy Getaway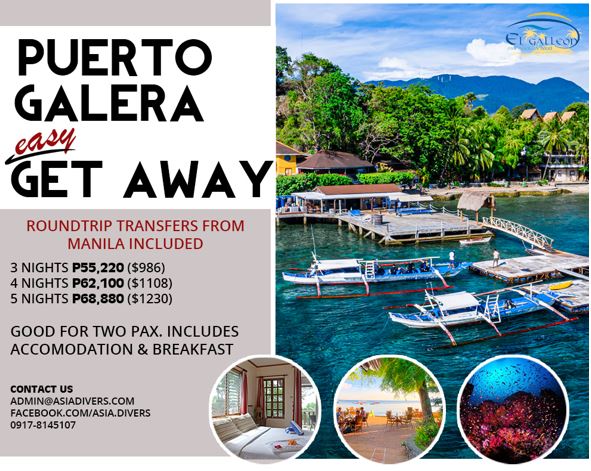 Round-trip transfers from Manila included!
Beachfront and spacious property
Fast WIFI in all areas
Amenities include a swimming pool, restaurant, spa, coffee shop and bar
PADI dive center for all your scuba diving needs
Contact us:
email: admin@asiadivers.com
Phone: +63 917 8145107
Facebook Messenger: https://www.facebook.com/asia.divers
New shirt and Polos for sale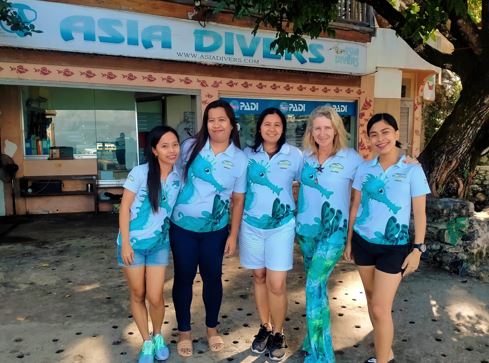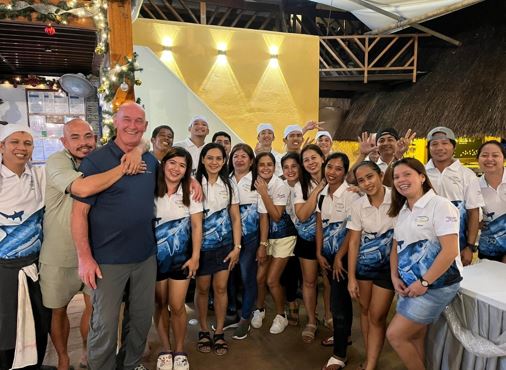 Proudly modeling the new Seahorse and Thresher shark polos and shirts that have just come into stock. You can now find these in the dive shop in a variety of sizes for purchase.
Lost and found…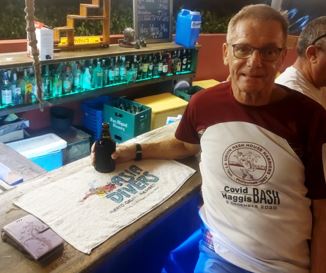 Many many years ago Asia Divers produced Bar mats to cover the bar desk at the Point Bar and a few other bars in the area. These sometimes got  "taken" home by the customers as souvenirs and now about 20 years later one of these  collector's items returned  home to the Point. Tommy met up with our old friend Steve Ford from Australia for a few beers one  afternoon in Angeles where Steve lives when he is not visiting his home north of Sydney.
Steve had found his old souvenir and decide it was time for the Bar mat to return home where it belongs, The Point Bar.
Ocean Art 2022…winner of El Galleon/Asia Divers  prize
Ocean Art 2022 winner's have been announced! It's been another amazing year, with some amazing photos. You can see all the winning entries here: (https://www.uwphotographyguide.com/ocean-art-contest-winners-2022) . We have been a proud sponsor of this event for several years now.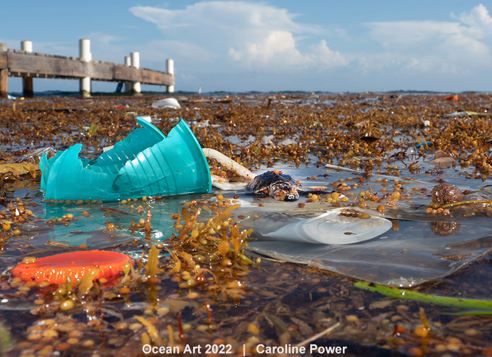 Caroline Power won a 7 night dive trip with El Galleon/Asia Divers  for this image, and we look forward to seeing her here this year!
Winning Image: Drowned in Plastic
Category: Underwater Conservation
Place: 2nd Place
Please see the Winner's Page and Story Behind the Shot: https://www.uwphotographyguide.com/ocean-art-2022-2nd-place-underwater-conservation
Start planning for an amazing holiday at the beginning of 2024. Join the Taste of the Solomons!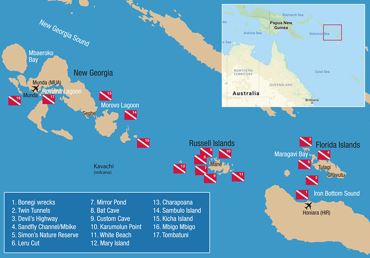 The Solomons comprise 992 islands, less than 50% of which are inhabited. Situated within the Coral Triangle to the northeast of Australia and southeast of Papua New Guinea, the Solomon Islands are one of the last frontiers; untouched, peaceful and beautiful. Due to its remote location, the country offers some of the most pristine dive sites in the world, filled with innumerable unspoiled hard and soft corals.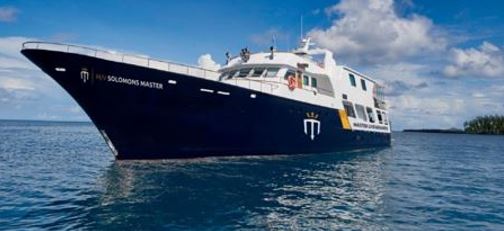 Dates:  January 16-23, 2024. The 7 night Taste of the Solomons scuba diving liveaboard itinerary allows up to 22 dives around Honiara, the Florida Islands and the Russell Islands, including the iconic Leru Cut and Mirror Pond. A typical day diving offers up to 4 dives*; 3 day dives and, where possible, a sunset or night dive.
We have an Early Bird offer of 10% off for everyone who pays the initial deposit of US$ 1,000 before the end of March 2023. On the 1st of April the cabin price indicated  below  will be the price for the trip. We have at the moment the whole boat with the following 8 Cabins figuration and price.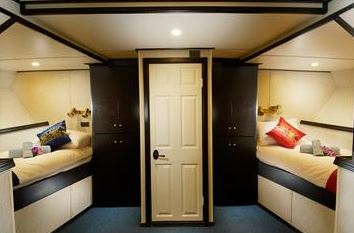 Classic Twin Cabin: Price per person US$ 4,235 (3)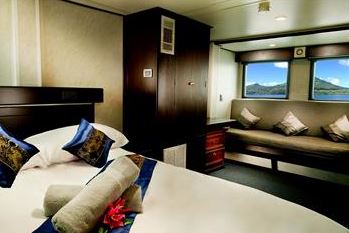 Superior Double Cabin: Price per person US$ 4,830 (1)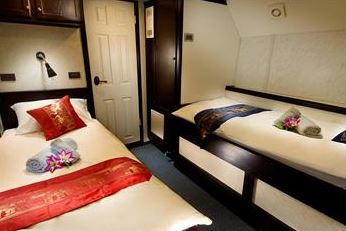 Premium Twin Cabin: Price per person US$ 4,585 (1)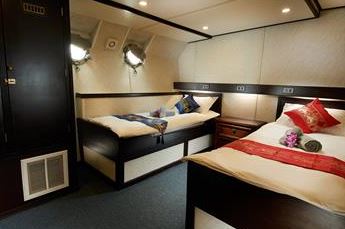 Premium Twin/Double Cabin: Price per person US$ 4,585 (3)

There will be Marine Park and Port Fee's (US$175) and Fuel Charges (US$15 a night) on top of the cabin price. *On some days the 3rd or 4th dive may be replaced with a village visit.
Contact us at instructors@asiadivers.com if you're interested to join.