You can enter the Philippines visa and quarantine free, regardless of your vaccination status, provided you meet specific requirements. If you're unvaccinated or partially vaccinated, you'll need to provide a COVID-19 (RAT) test administered and certified by a health care professional within 24 hours before entry. Children may be exempt from this requirement. Follow the Philippines Department of Tourism for the latest advice. https://visitor.tourism.gov.ph/ You should also confirm the rules for your airline, as it may vary between airlines. Contact us now to book your holiday in paradise: admin@asiadivers.com
Asia Divers 35th Anniversary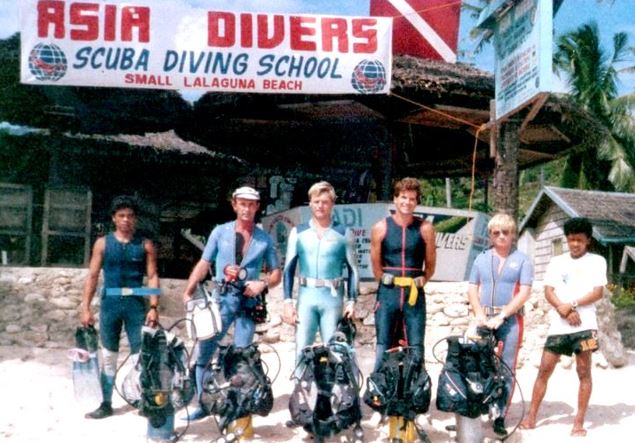 It's hard to believe it, but 5 years ago Asia Divers  celebrated our 30th anniversary with a huge celebration with friends from all over the world. We now mark our 35th anniversary with gratefulness and much happiness that despite the past couple turbulent years we are still rocking in here in Puerto Galera. In the past few months we've enjoyed seeing many friends from the past years coming back to visit and welcoming new guests here for the first time to show them the beauty of Puerto Galera. Here are a few  memories from our 30th Anniversary below: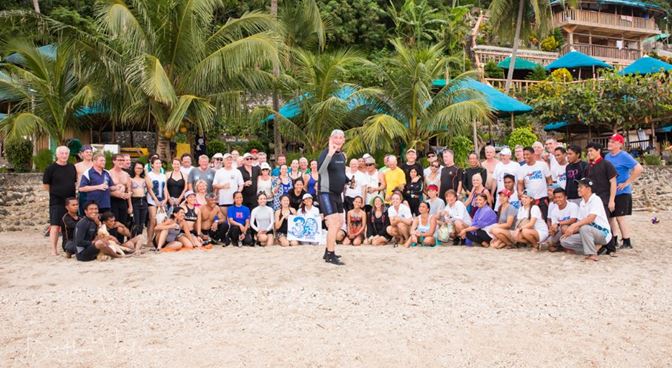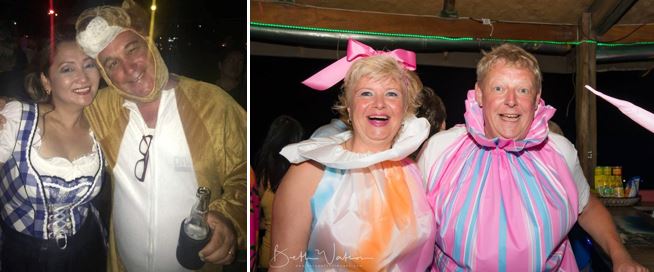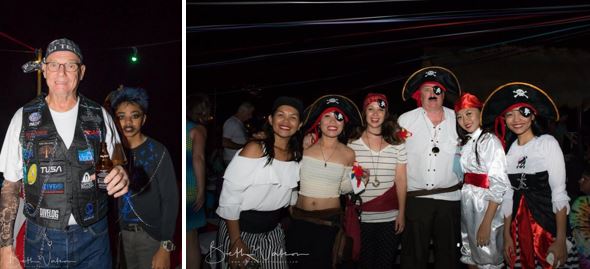 From Russia with love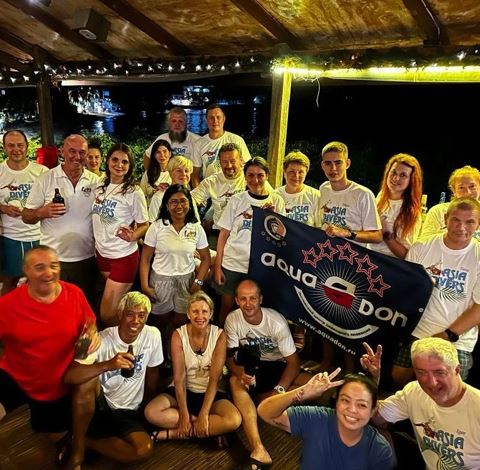 We are so lucky to have had Igor as part of our Asia Divers/El Galleon family for many years now and we always look forward to seeing him and his group from Russia (Aqua Don) return here.  It's been a fantastic week….Thank you for your long time support!
Great times with Blue Line Divers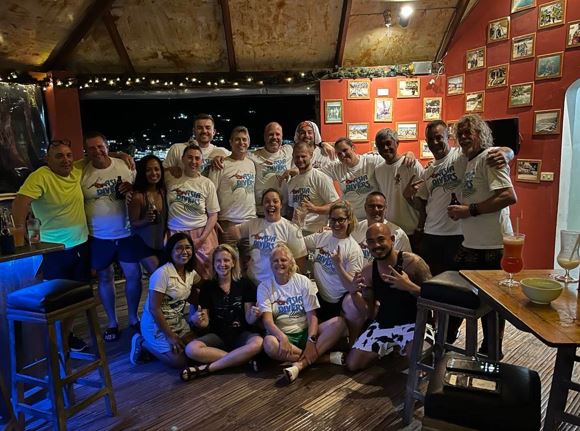 We have had a amazing time with the group from Blue Line Divers  (facebook.com/bluelinediversau ) from Melbourne. It was another one of those bookings that fell through in 2020, so we we're super excited to see it finally happen. Thanks to Al from Blue Line Divers for being such a great group leader and keeping it all together and to Ian from Allways Dive Expeditions  for making this a smooth and successful trip. Happy hours have been  very busy and the bell has been swinging alot this past week. Congratulations to Jamie, Clinton and Sharon for all doing their 100th dives here too.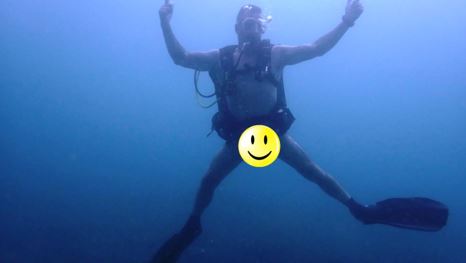 A very interesting dive for everyone  as Jamie from our Blue Line Divers group decided to do it in the buff for his 100th dive.  Everyone got to see even more of the wildlife of PG! Congratulations to Jamie, Clinton and Sharon for all doing their 100th dives here.
Fantastic  to have Scott Gutsy Tuason back here with his family. He got his fill of  Mindoro Macro and blackwater diving for sure in the few days that he was around.  Shot with Nikon D5 Nauticam 60mm, Backscatter MF-1 Mini Flash, 60mm FITPro 2600 focus light and Z330 Inon strobes. from Squires Sports. https://squiressports.com/
Taste of the Solomons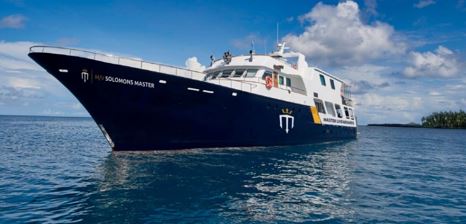 Dates:  January 16-23, 2024. The 7 night Taste of the Solomons scuba diving liveaboard itinerary allows up to 22 dives around Honiara, the Florida Islands and the Russell Islands, including the iconic Leru Cut and Mirror Pond.
A typical day diving offers up to 4 dives*; 3 day dives and, where possible, a sunset or night dive.
We have an Early Bird offer of 10% off for everyone who pays the initial deposit of US$ 1,000 before the end of March 2023. On the 1st of April the cabin price indicated  below  will be the price for the trip.
We have at the moment the whole boat with the following 8 Cabins figuration and price.
Classic Twin Cabin: Price per person US$ 4,235 (3)
Premium Twin Cabin: Price per person US$ 4,585 (1)
Premium Twin/Double Cabin: Price per person US$ 4,585 (3)
Superior Double Cabin: Price per person US$ 4,830 (1)
There will be Marine Park and Port Fee's (US$175) and Fuel Charges (US$15 a night) on top of the cabin price. *On some days the 3rd or 4th dive may be replaced with a village visit.
Contact us at instructors@asiadivers.com if you're interested to join.
Instructor Development at Asia Divers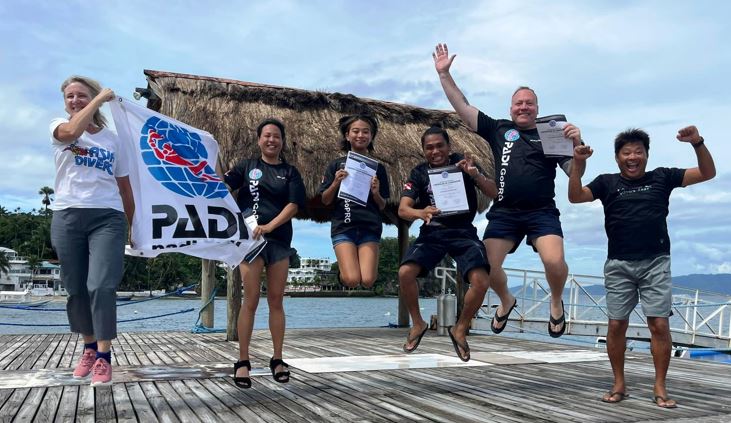 Congratulations to all the IDC candidates who worked very hard with Pedro recently.  Over the course of  15 days they spent their time studying physics, theory, standards and all required skills to be an exceptional PADI Open Water Scuba Instructor. They overcame personal challenges and achieved their own goals. The next chapter awaits them as they start to teach their students to become PADI scuba divers in the near future. As the first 5 Star Career Development Center in the Philippines, we have the highest rating awarded to an Instructor Development Center and with Asia Divers' 30+ years experience in the diving . Contact us at instructors@asiadivers.com for more information to jump start your dive into being a PADI Pro!