Our newly created, stunning website has us all giddy with excitement. It has a fresh, contemporary appearance, tons of functionality, and is mobile-friendly. The previous one was also extremely good, but since it was completed in 2018, we all agreed that an improvement was necessary. We are extremely grateful that Dave, Andy, and the rest of the Tiburon Data team worked with us on this project. Please check it out and let us know what you think while we continue to make adjustments to ensure a smooth and flawless operation. We would be grateful if you could let us know if you notice anything that needs to be looked at on our end. Please just email:  instructors@asiadivers.com
Experience the beauty of Puerto Galera
Experience the ultimate scuba diving adventure in the stunning waters of the Philippines! Our resort offers an unforgettable experience for both novice and experienced divers alike. Nestled in a pristine, tropical paradise, you'll find a world of diverse marine life, including colorful reefs, sea turtles, sharks and even whales. With crystal clear waters, you'll discover a mesmerizing underwater world filled with dramatic coral formations, shipwrecks, and endless opportunities for exploration. Our knowledgeable instructors and guides are eager to show you the ropes, ensuring you have a safe and fun time exploring the depths. Don't miss this once-in-a-lifetime opportunity to explore one of the world's top scuba diving destinations!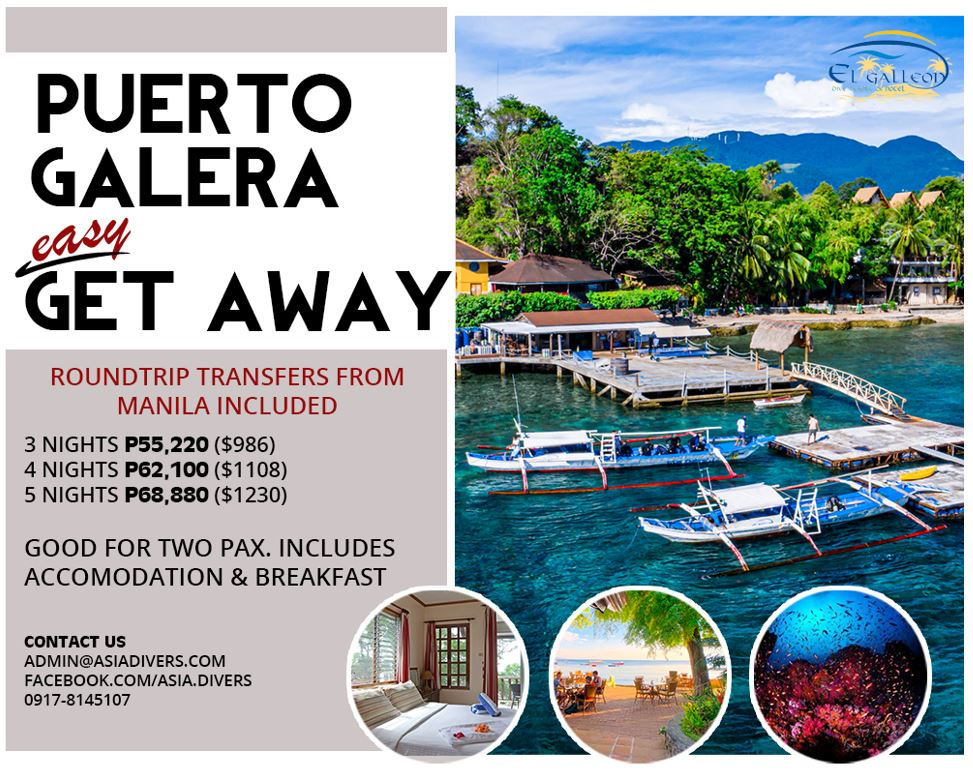 Beachfront and spacious property
Fast WIFI in all areas
Amenities include a swimming pool, restaurant, spa, coffee shop and bar
PADI dive center for all your scuba diving needs
Contact us:
email: admin@asiadivers.com
Phone: +63 917 8145107
Facebook Messenger: https://www.facebook.com/asia.divers
What's been going on at El Galleon and Asia Divers recently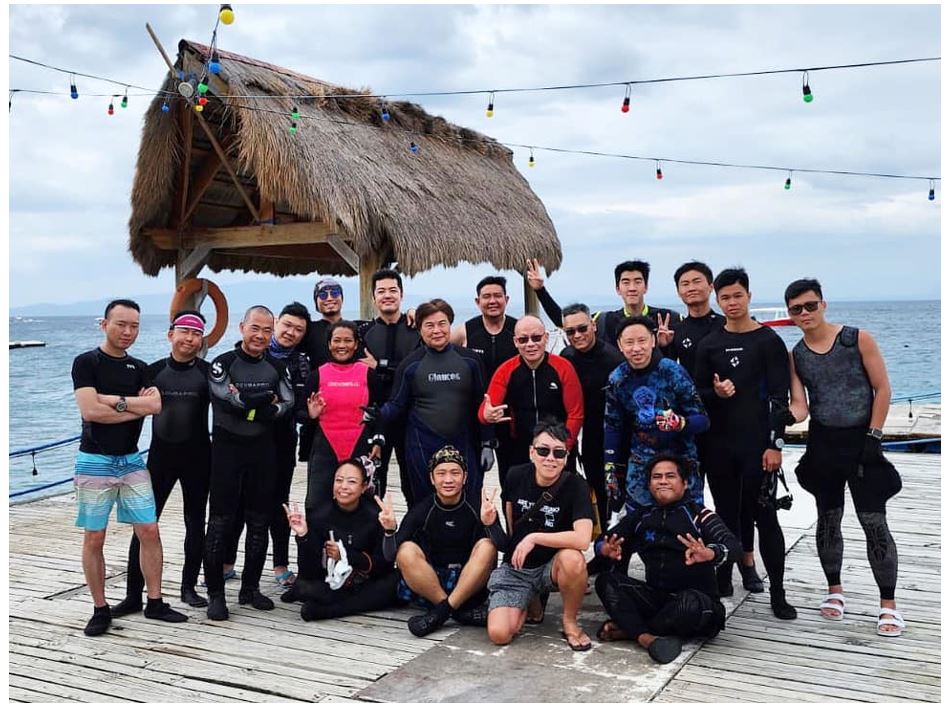 Elly was very  happy to be back at Asia Divers/El Galleon Resort for  a fun week with this group from Hong Kong.  Because of pandemic they couldn't travel in 2020, after 3 years waiting they are here finally.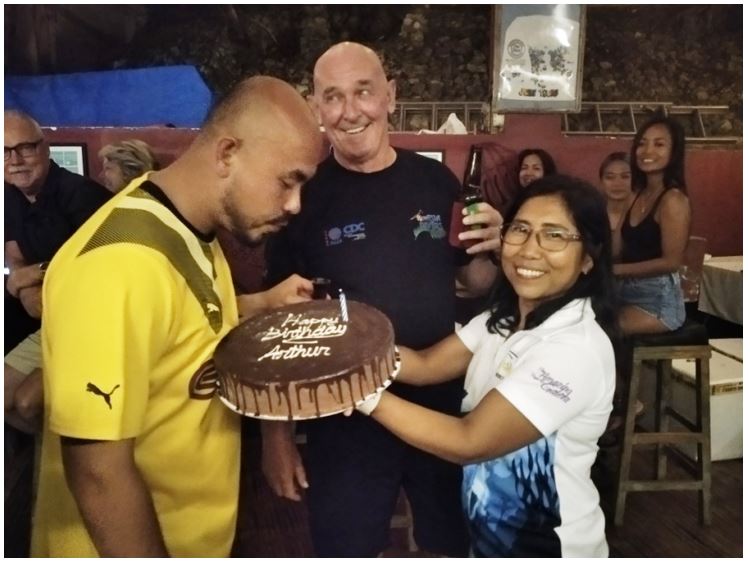 Happy 30th birthday to Arthur who spent the past weekend celebrating with family and friends. Thursday get-together in the Point Bar, Friday a "beachin" time on Verde with BBQ, Saturday big night on the platform and Sunday…well that was indeed a slow recovery day.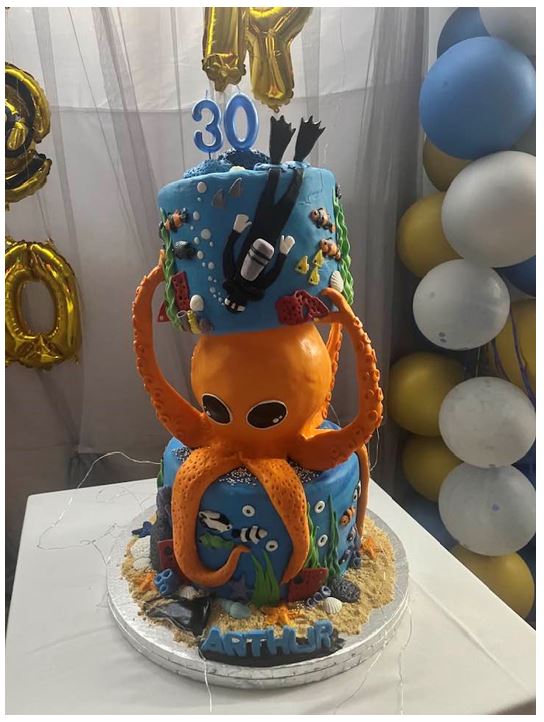 Arthur's birthday cake was such a work of art!! Actually a shame to cut it, but it was very tasty indeed.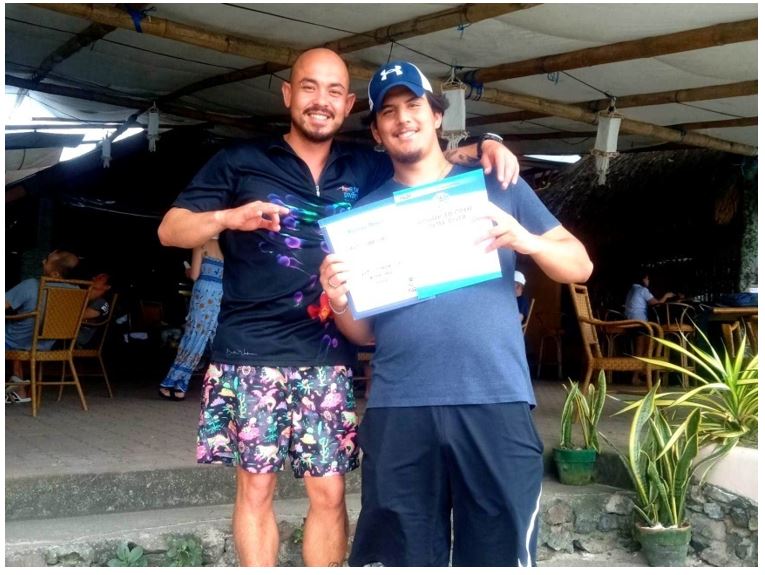 Paolo returned this past week to do his PADI Advanced and Rescue courses. He's now ready to return to his fire station in Canada with some great new skills that he could potentially use on the job. Congratulations from the whole gang here. We're going to miss having you around!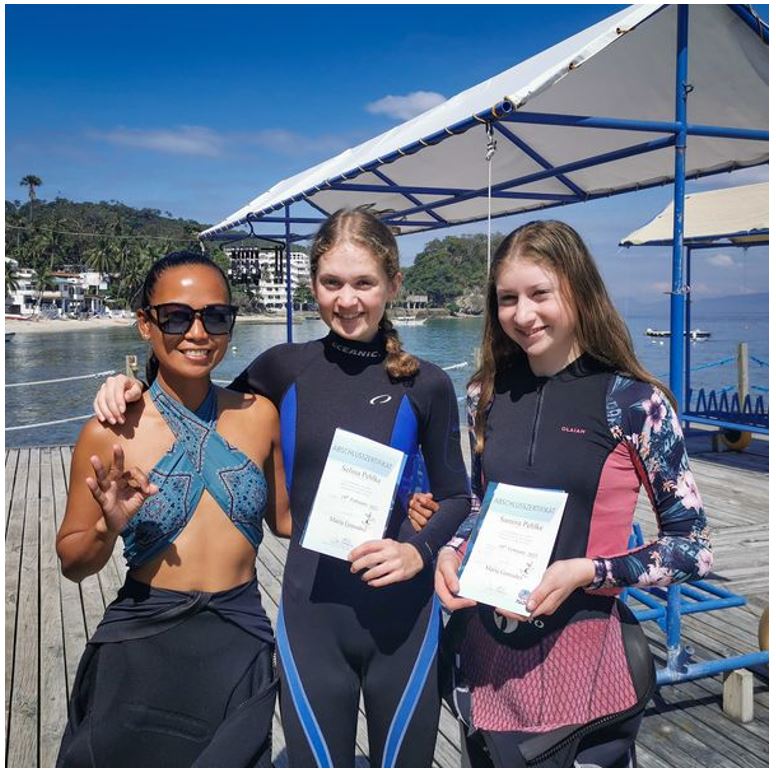 Congratulations and thanks for participating to Discover Scuba Diving program, Selina and Samira. Gotta do your Open water course as you both are excellent underwater. Welcome new Mermaids!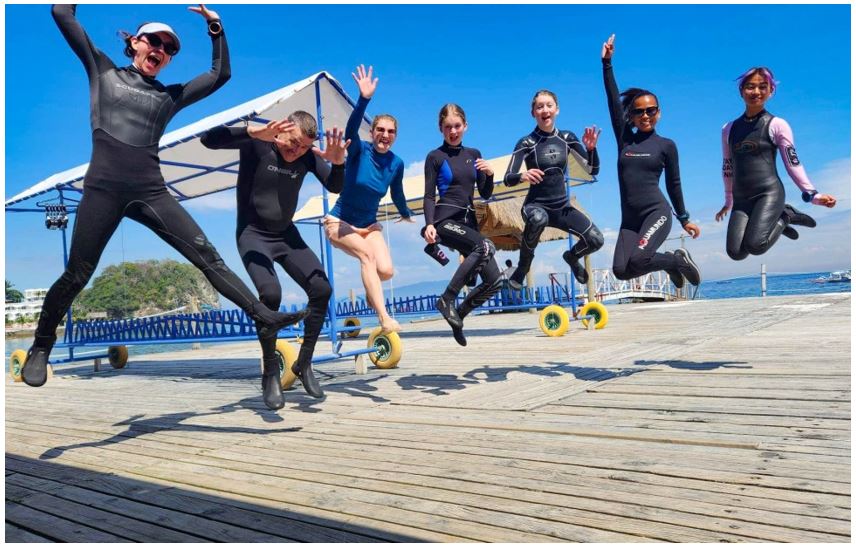 Up , up and away!! Wonderful to have Jana and Glenn here this week with Jana's family from Germany!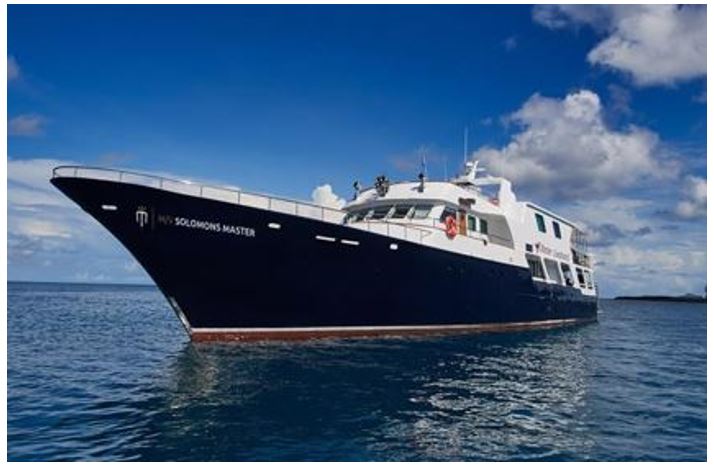 Early Bird offer of 10% off with deposit of US$ 1,000 before the end of March 2023. On the 1st of April the cabin price indicated  below  will be the price for the trip. We have at the moment the whole boat with the following 8 Cabins figuration and price.
Classic Twin Cabin: Price per person US$ 4,235 (3)
Premium Twin Cabin: Price per person US$ 4,585 (1)
Premium Twin/Double Cabin: Price per person US$ 4,585 (3)
Superior Double Cabin: Price per person US$ 4,830 (1)
There will be Marine Park and Port Fee's (US$175) and Fuel Charges (US$15 a night) on top of the cabin price. *On some days the 3rd or 4th dive may be replaced with a village visit.
Contact instructors@asiadivers.com if you're interested to join.