What's been happening this week at Asia Divers

Tony Mulholland had a wicked time with Pete on his DPV (Diver Propulsion Vehicle) trial last week and thought he looked pretty cooll! We think so too Tony. Find out more about the PADI DPV Speciality course.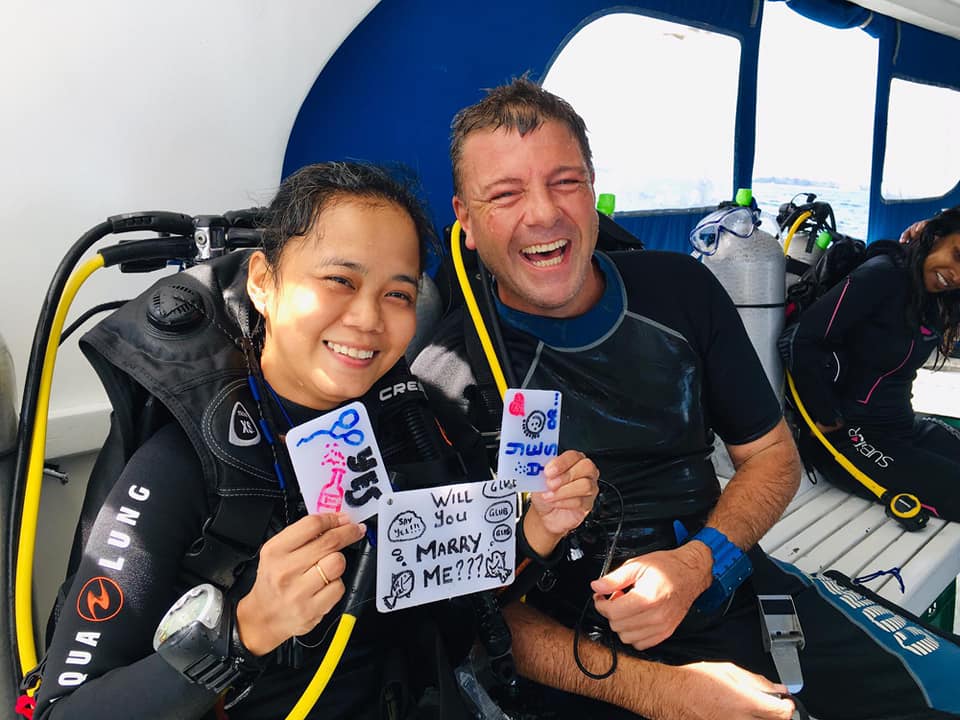 Congratulations to Larry Bird and Kris on their engagement. Larry romantically popped the question to Kris underwater on a dive in the Maldives. So sweet, and I guess you can figure out her answer…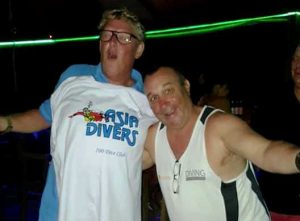 Congratulations Candyman on getting your 700 dive t-shirt. So glad you did it here with us!
DRT Hong Kong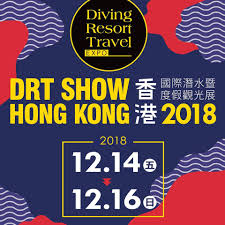 If you're in Hong Kong this coming weekend please come by the DRT SHOW at the Hong Kong Convention and Exhibition Centre (HKCEC), Hall 5G.
Alli and Elly will be there promoting Asia Divers and El Galleon at the Philippine Department of Tourism booth. We have some very good dive packages for fun divers and interesting offers for instructors to bring students here to teach their courses.
Dates are: December 14-16. Opening Hours: 12:00 noon – 8:00pm (Friday) 12:00 noon – 8:00pm (Saturday) 12:00 noon – 6:00pm (Sunday)
Asia Divers Events in 2019
We have a couple of very exciting events planned for 2019 at El Galleon and Asia Divers, so if you're thinking of what to do for your next holiday please see below:
Objectif Atlantide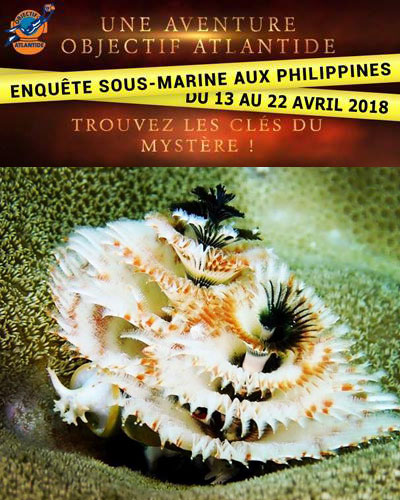 The new underwater survey organized by Objectif Atlantide in 2019 in the Philippines!
We are proud to be hosting this event in 2019.
Photo Atlantis objective submarine survey April 2019. Registrations are open!
You can also visit the Objectif Atlantide Facebook page.
2019 Photo Workshop – Sneak Peek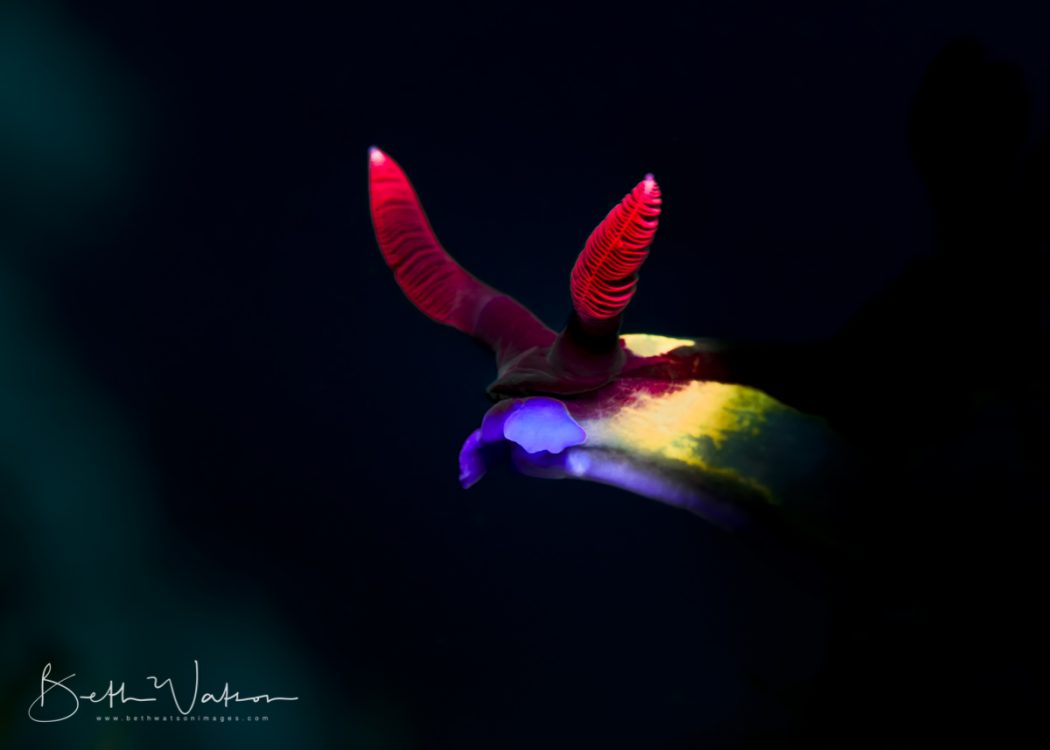 Join us June 16-23, 2019 for our Photo workshop with Phil Rudin and Beth Watson. There will be hands on workshops on many different subjects including:
Black Backgrounds : The key is to block out all natural light so only the light reaching the camera sensor is produced by strobes or torches aimed at the subject. Camera settings, strobe positioning, composition and subject location all play a role in achieving a black background. Join us to learn more!
For details please see the 2019 Underwater Photography Workshop page, or contact  instructors@asiadivers.com for inquiries.