It was a busy weekend at the DRT show in Manila for the gang from Ocean Dive Supply and Tech Asia. The show was visited by many people looking to check out and purchase new dive gear and to see what's new in the Philippine diving industry.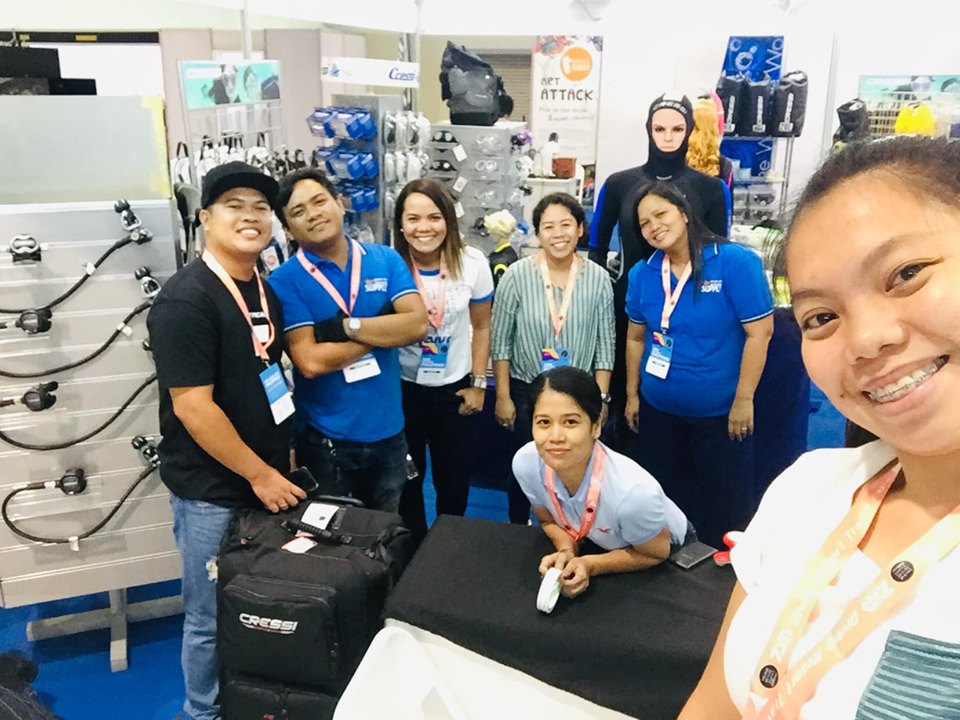 And the Lucky winner of the Tech Asia charity raffle is…Joan Jomai Mamangun Zerrudo!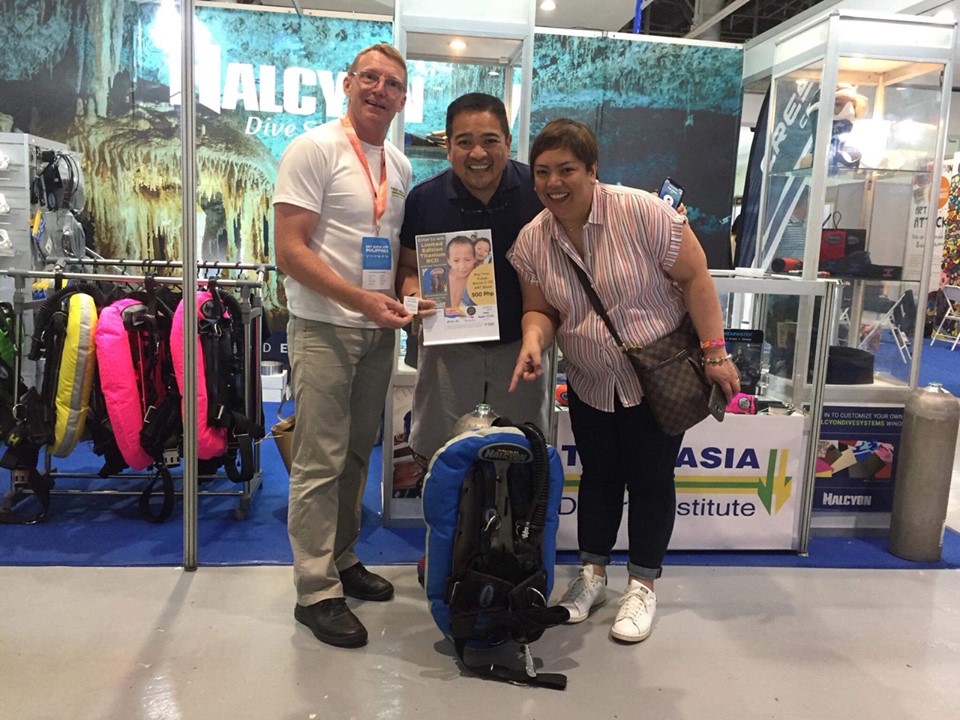 Never saw a couple so happy to have won something (and for the money to have gone to such a good cause). Halcyon and Tech Asia put up a unique Limited Edition Titanium Infinity BCD System as a special prize.
All proceeds will go to Pasay Pups, which is a volunteer organization dedicated to caring for the animals, and the children living in poverty in the Sarhento Mariano public cemetery in Pasay City.
Please take a moment to look at visit their Facebook page to learn a little more.
What has been happening at Asia Divers?
Check out PADI's latest blog, The Amazing Marine Life of the Philippines.

It tells you about many of the great places to dive throughout the Philippines and of course information on the wonderful marine life in Puerto Galera. Read the blog on the PADI site.
Shanghai American School at Asia Divers
Have a look at this very nice video from the Shanghai American School who we're with us last March. We're excited that they'll be joining us again next march as well. Bring your school group to Puerto Galera for a Fun, Educational and Exciting Adventure. The world is your classroom! Learning can, and should happen everywhere. We have over 23 years of experience with hosting school groups!
Our professionalism and enthusiasm with these groups has made us a leader in this area. Programs include diving, sailing, activities, community service and sightseeing. We're already looking forward to their next visit in March 2020!
PADI E-IDC update
Our scooter gang assembled for a fun dive along reefs and wrecks. Matt did his DPV Specialty Instructor Training with Sabine – so he can teach this fun course, while for Cody it was his very first time scootering about. Big smiles as he enjoyed it a lot!!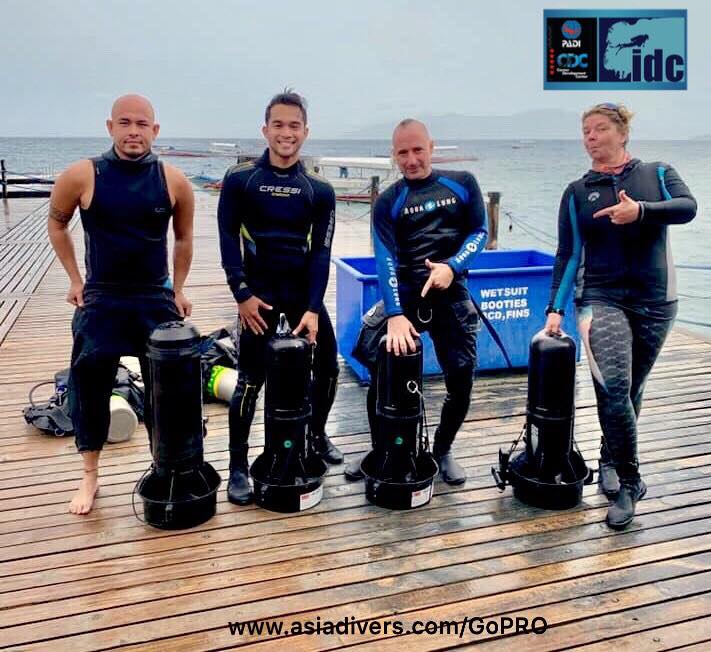 With many 'Matt's around, one could get confused B) – Our "Tall Matt', Matt Hutchinson, has started his IDC with us and in the meantime already completed his EFR Instructor rating in the first 2 days. Congratulations! He can now teach the EFR Primary, Secondary, Care for Children and AED & CPR courses. More IDC updates to come…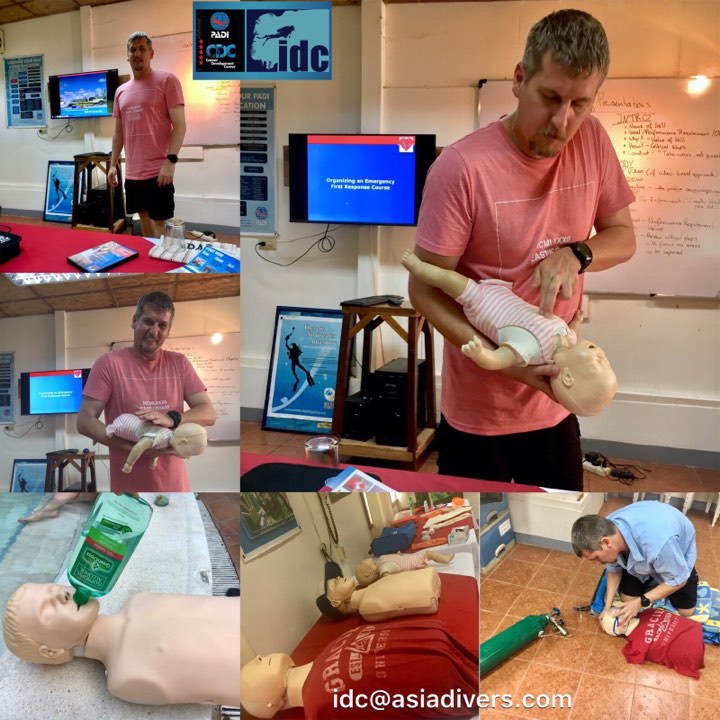 Join us next week for more news from Asia Divers and El Galleon Dive Resort
[block id="blog-follow"]