What a wonderful few days it's been for a very special wedding celebration for very dear friends of ours. Larry and Kris Bird and many of their family and friends from all over the world were here to spend time and celebrate the occasion with them. It was indeed a day to remember for all!
The night started in the Point for Happy hour with everyone getting together with the bride and groom before dinner. The evening continued on with an amazing Indian Buffet meal along with listson (roasted pig), some good heartwarming speeches and toasts to the newlyweds.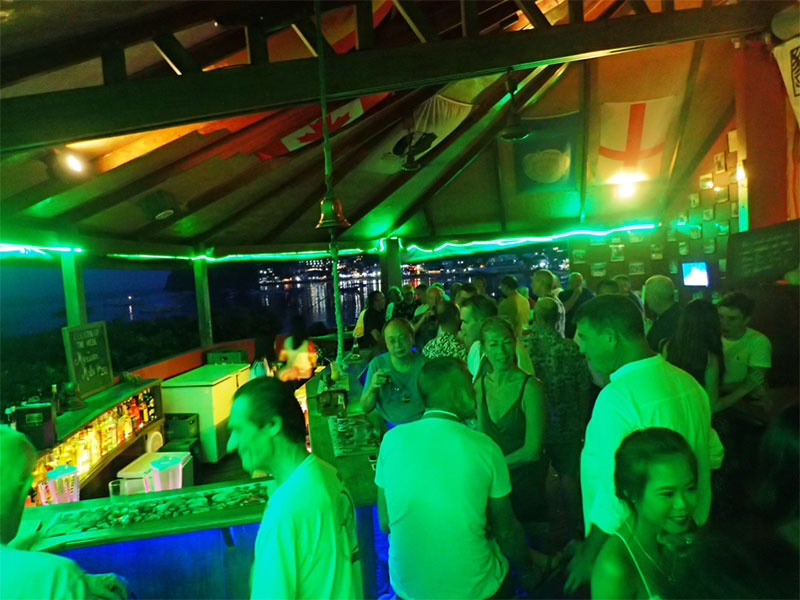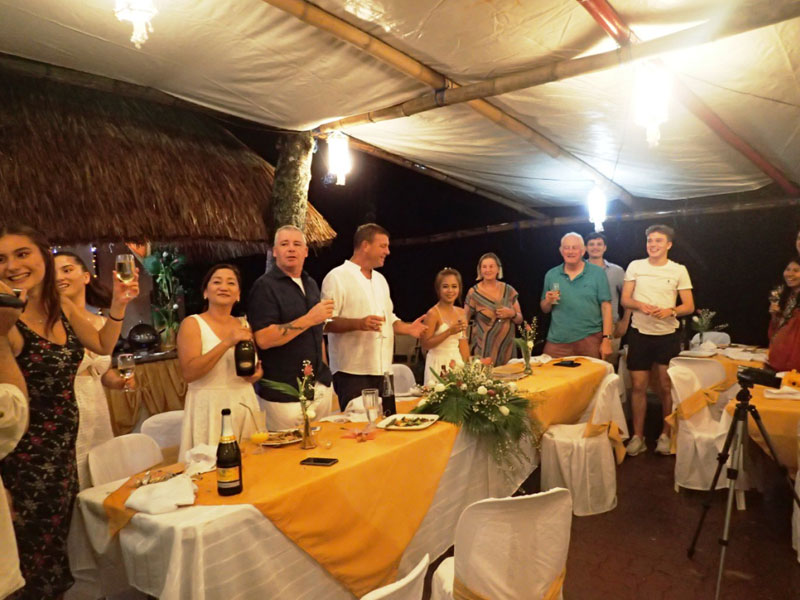 Amy Ward made the most beautifully decorated cake with such fine detailed eatable flowers that it was almost a shame to eat it…but we sure did. Kris and Larry pulled out a good "bolo" knife to do the deed.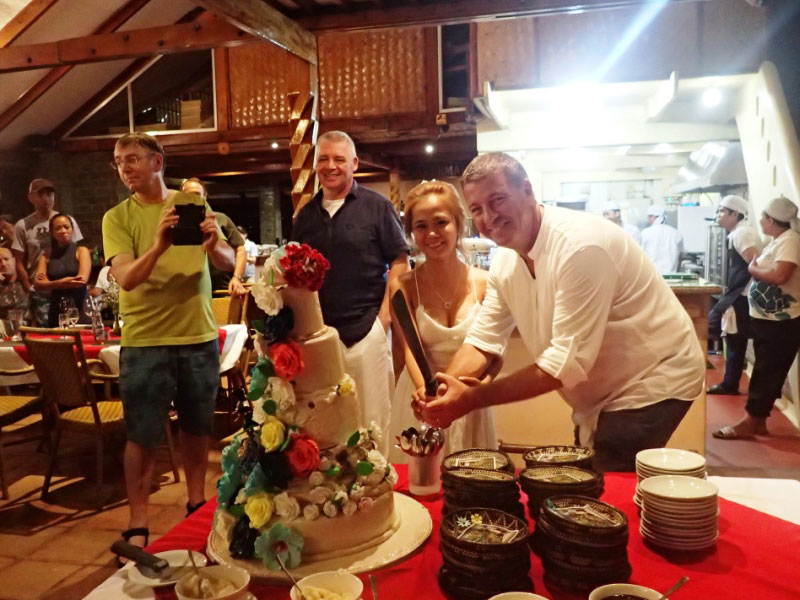 OH, and did we mention that it rained a bit that night?!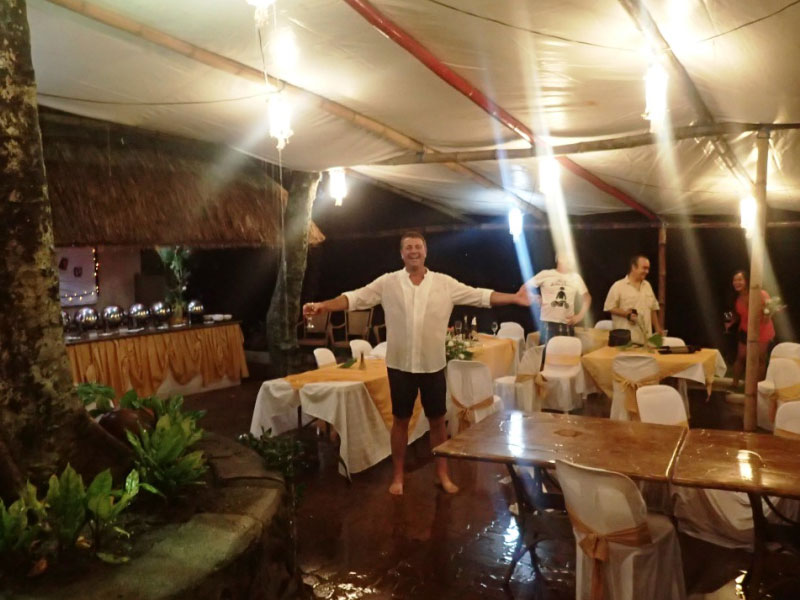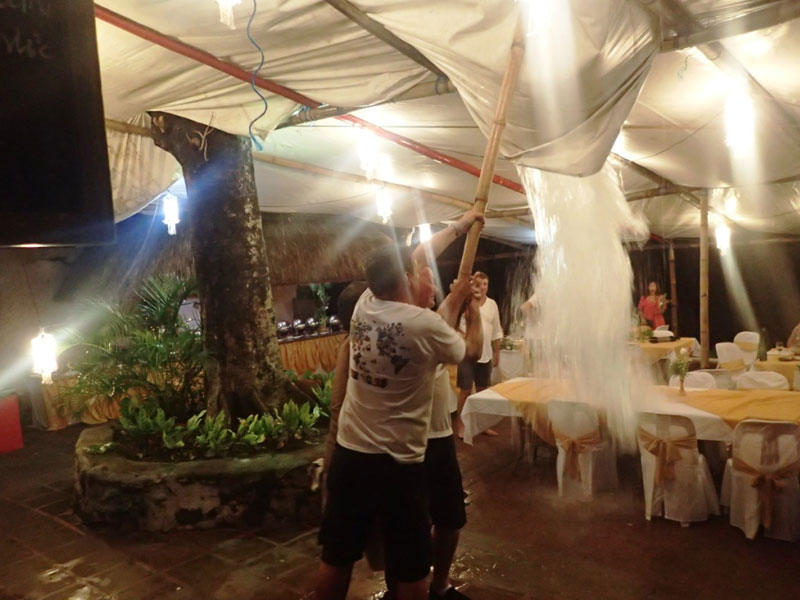 They say that a rainy wedding is good luck for the bride and groom…well, I think they best run out and buy a lottery ticket with all the rain we had! Wishing the newlyweds much love and happiness from everyone here at El Galleon, Asia Divers and Tech Asia!
What else has been happening at Asia Divers & El Galleon Dive Resort?
Ruben, and our long time friends Mal Howarth and Ron Jackson, joined by first timers to PG, Marilei Kuns and Andre Aguillar are all excited about getting wet today and seeing some cool stuff.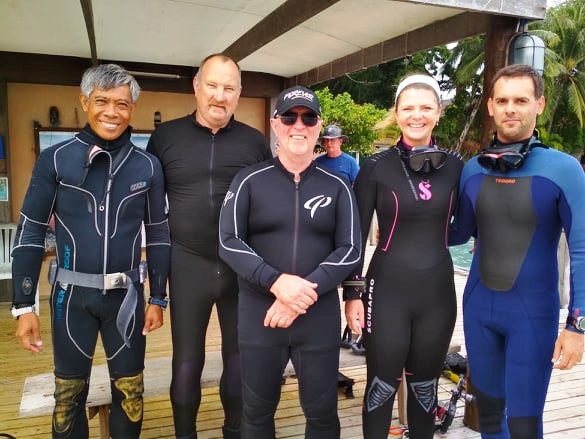 The perfect location for doing a Nitrox course is of course…. The Point Bar! Richard Fernie and Christian Drew are now ready to go on nitrox.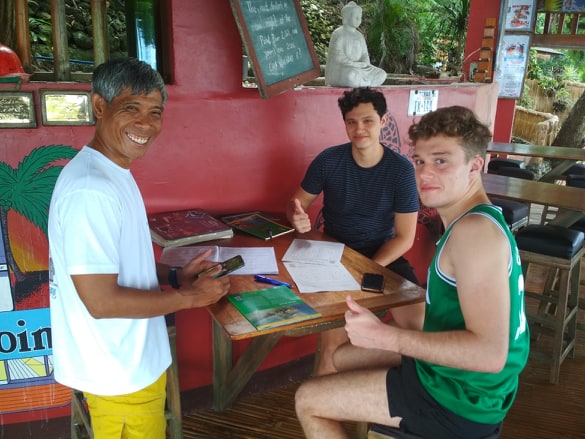 Tim, Daniel, Jaydon and Tobin were only here for three days but determined to get their PADI Advanced cert and get in some great dive experiences. Mission accomplished!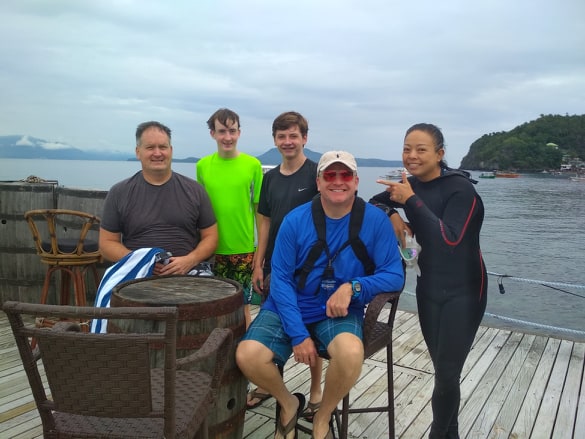 Lyn, Trevor and Sheika enjoying the sunshine before the next dive.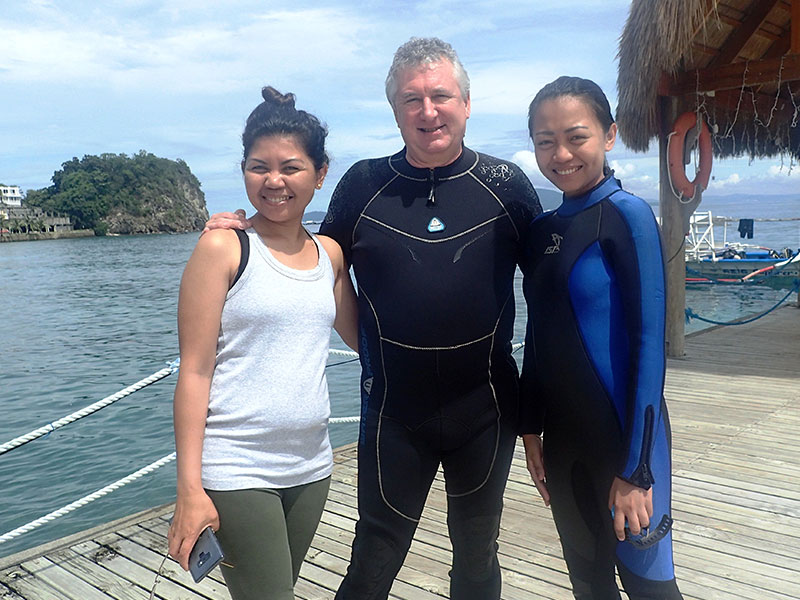 Looks like we have a bunch of pussycats prowling about for the next little while…it's that time of year again!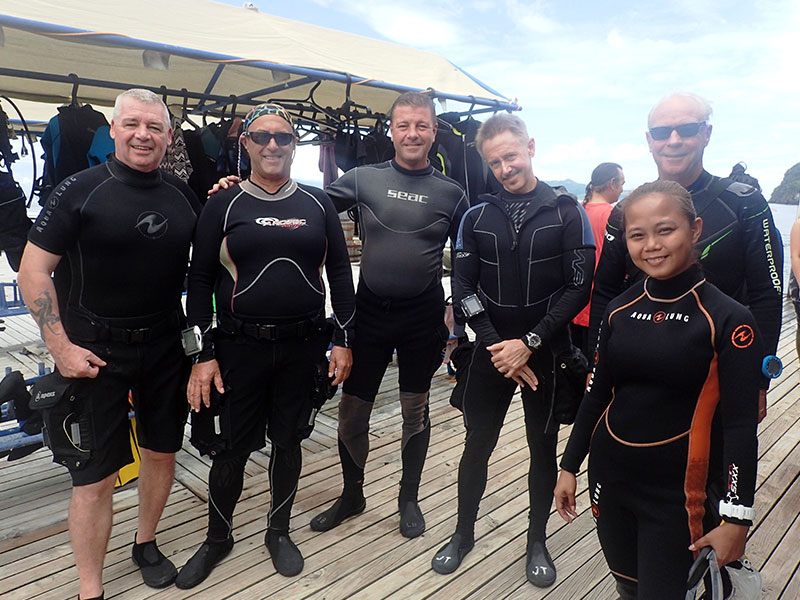 Hello Kitty is back!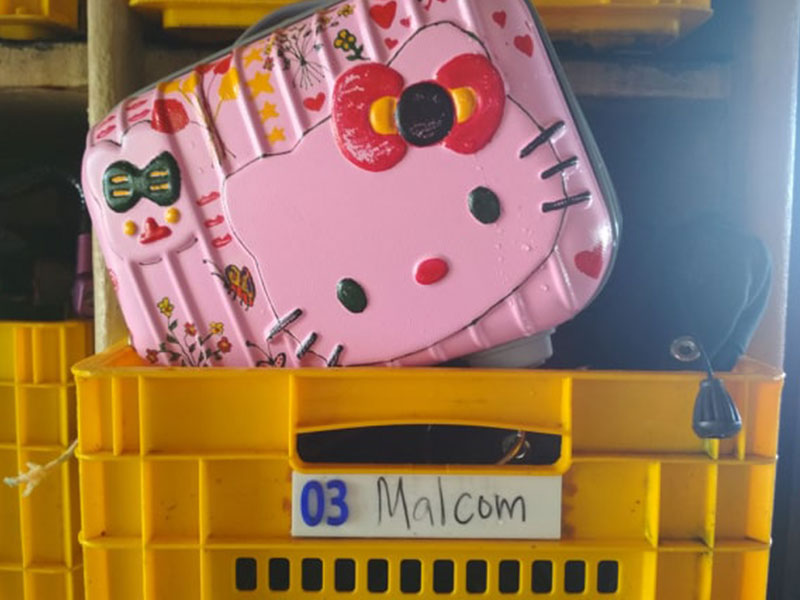 Getting into the diving groove – Johan, Marc, Elly and Ruben.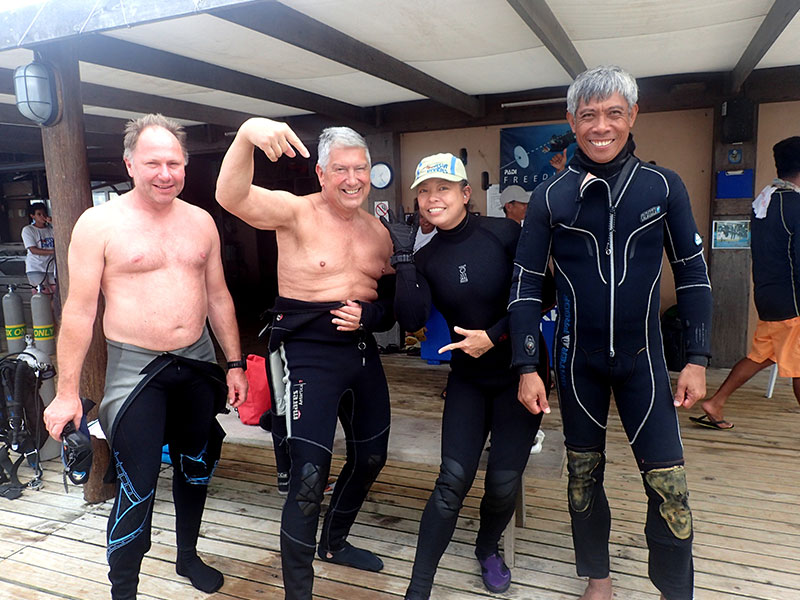 Blackwater Diving with at El Galleon Dive Resort
Asia Divers is diving into the black! You can venture into the dark side on your next visit.
Check out these awesome photos by Beth Watson from here recent trip here, and have a look at some pretty cool weird and wonderful creatures here too: https://asiadivers.com/blackwater-diving-puerto-galera/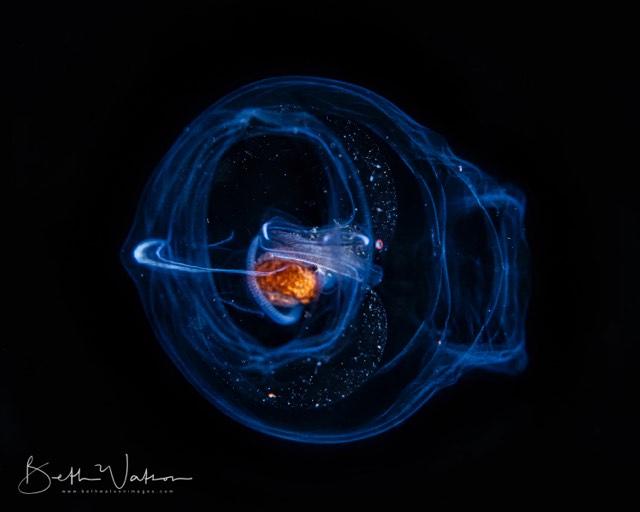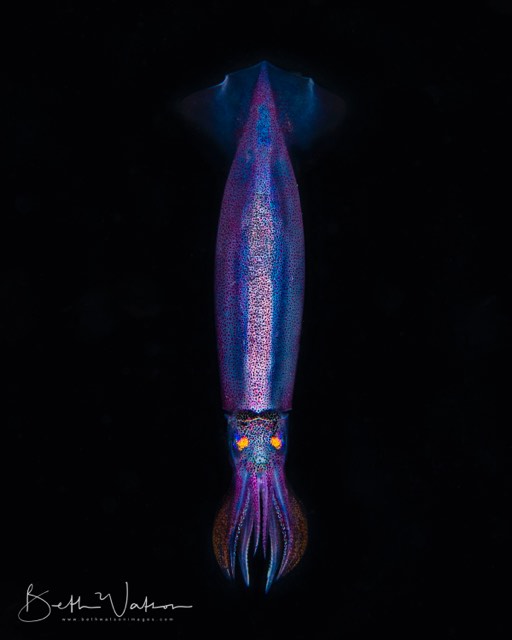 That's all for this time, be sure to catch up again in the next Asia Divers & El Galleon Dive Resort Blog
[block id="blog-follow"]