March views from El Galleon aren't too hard take! Looking for somewhere to spend your Easter holiday?? Contact us for your escape to paradise at admin@asiadivers.com
Our beachfront resort in Puerto Galera offers convenient valet diving with dives sites only minutes away from the resort.  We have everything you need to get a good rest, relieve all of your stress and spend time with family and friends.  El Galleon resort has a seafront restaurant with an international menu that will keep you wanting to come back for more. You might even want to indulge in our soothing outdoor spa which offers massages and other spa services. Whether you want to relax all day by the pool, scuba dive or do some sightseeing El Galleon and Asia Divers in the Philippines can satisfy your holiday cravings.
On and Off the road again…
Here are a few photos from Allan and Tommy's recent trip to Australia. Things didn't quite turn out as planned and Allan is a bit delayed to come home due to a slight encounter with a tree. Some the photos here might look quite concerning, but don't worry, he is doing very well now and should be back home very soon…..so he can get ready for his next adventure!!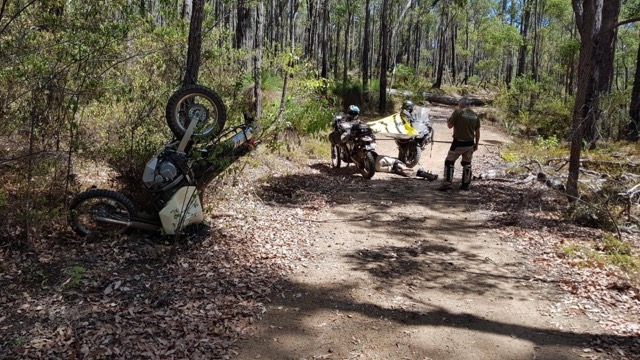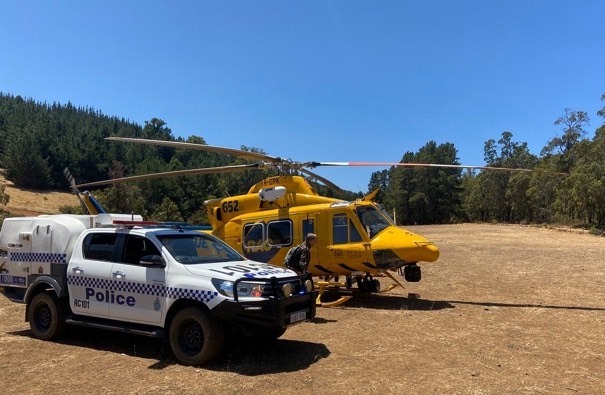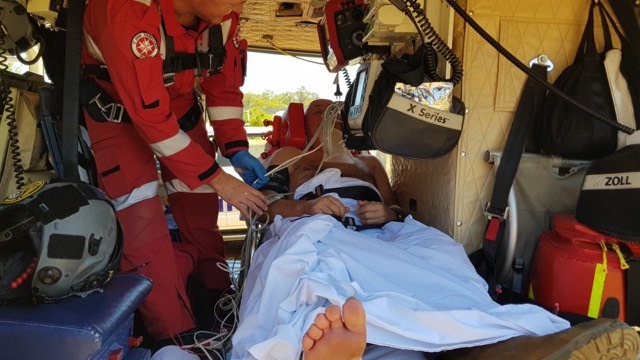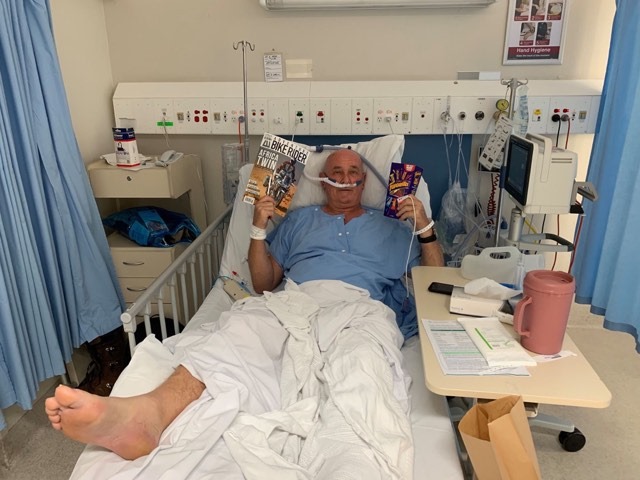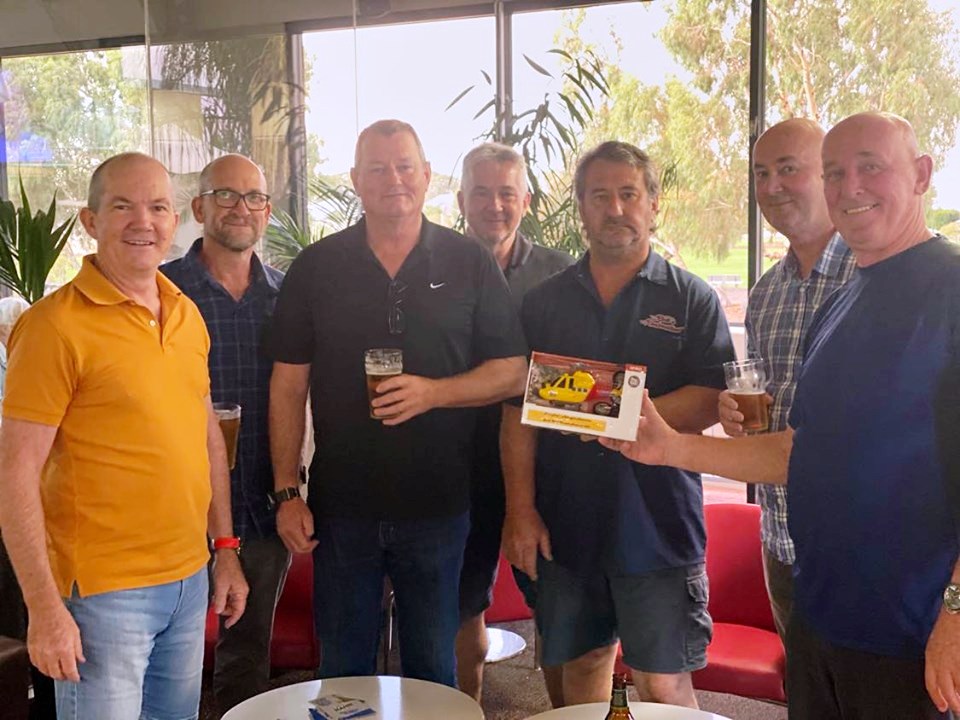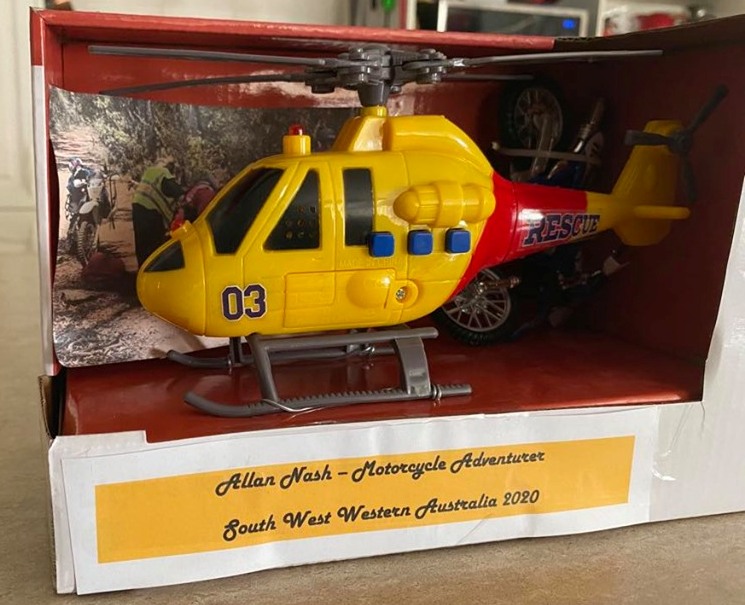 The rescue team got together with him recently to give him a nice little reminder of their special time together. Notice how the motorcycle is sitting in the box and notice in the above photo of the way it's positioned on the tree in the earlier photo.