It's been another great week here At El Galleon, Asia Divers, peppered with birthday celebrations, awesome nights in the Point  Bar and of course what people come here for, our wonderful diving.  As you know we do have some very cool diving here in P.G. Not only for the amazing macro, but for the spectacularly healthy reefs full of fishes, some very cool drift dives, the big schools of bigger fishes roaming about and even some heavy metal with good life on them.  It's never dull around here.
Well done Eric Vuillaro after completing his Discover Scuba experience with Ruben. Chris liked it so much he did several follow-up dives with his Pal Fred Tshidimba. Glad we could help!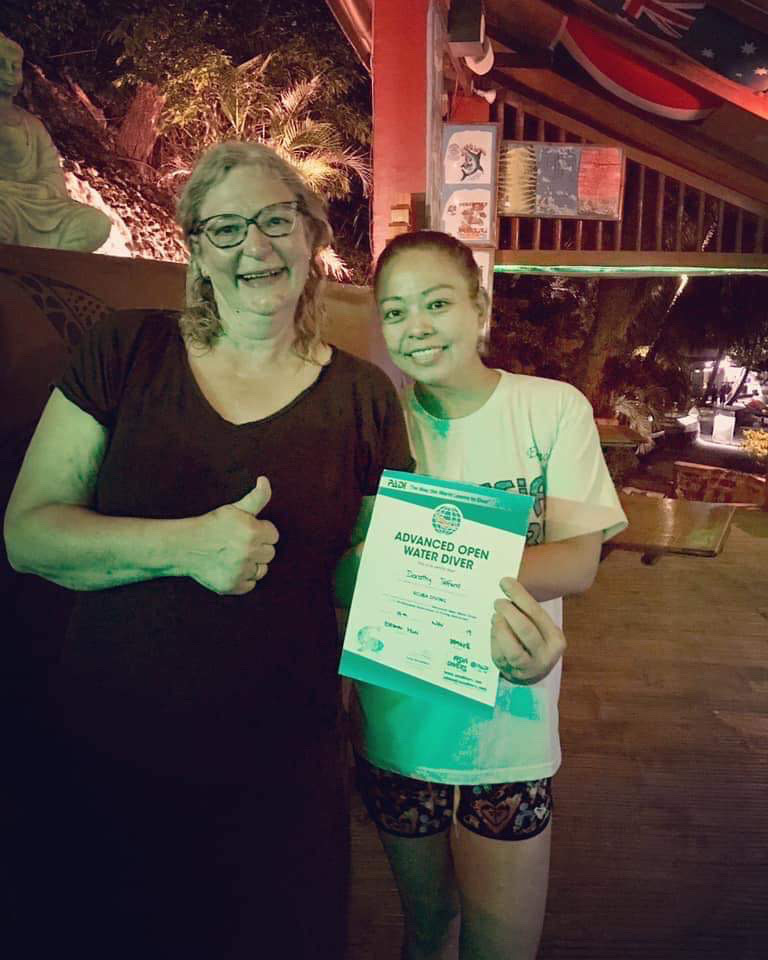 Welcome back Dorothy Telford. She completing her PADI Open Water course last year and came back for some more lessons, this time for the Advanced Open Water course care of Elly. We think you might be hooked.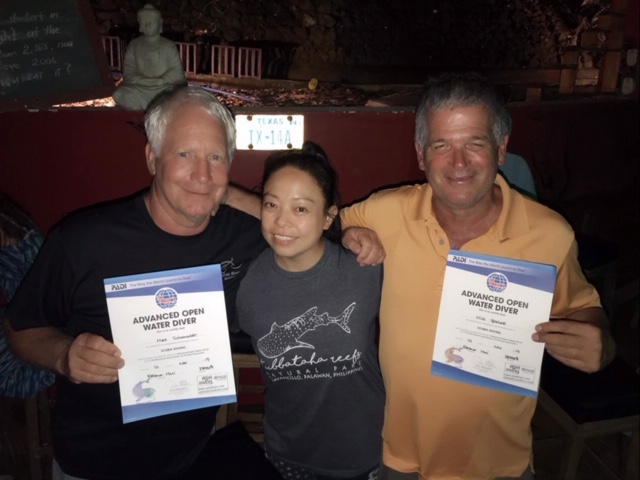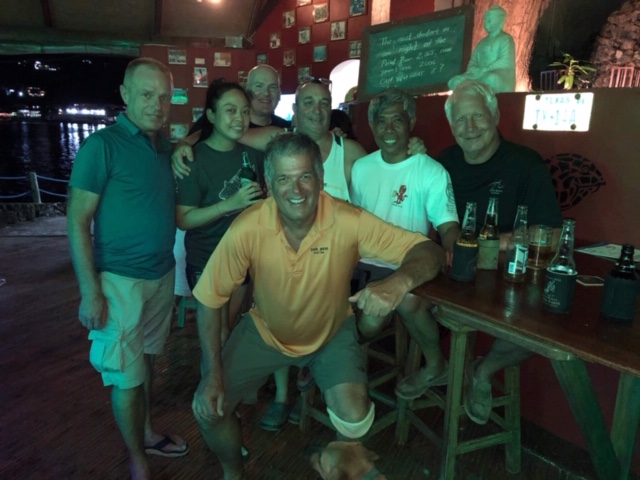 We almost didn't let them go! Mark Schumacher and Nick Spallone did their PADI Advanced Open Water course with Elly and had a blast. They got to go to Verde Island for their deep dive on the course and even took the DPVs out for a ride on their last day with Pete and Jamie.  The last night in the Point Bar was something else with endless shooters and several successful Stairways to Hell. One awesome night!
Klaus's Birthday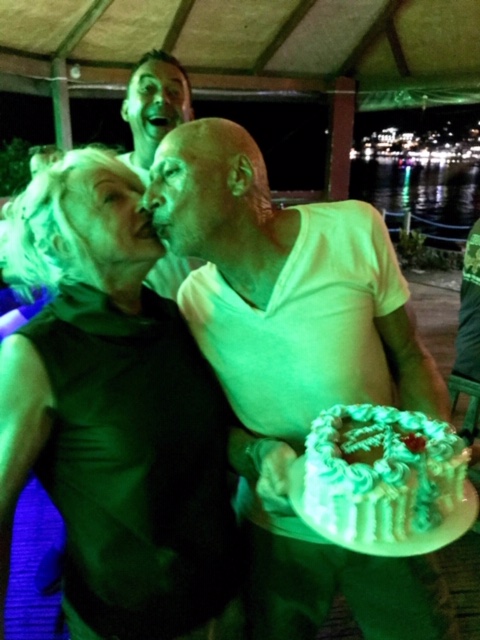 Two of our favorite people, Klaus and Gabby Eschelbach caught in loving embrace. Photo bombed of course! Another huge night in the Point Bar as Klaus celebrated his 73rd Birthday. His hospitality was, Bar None. There was plenty of San Miguel, pizza and of course a cake. Happy Birthday Klaus! May you have many more!