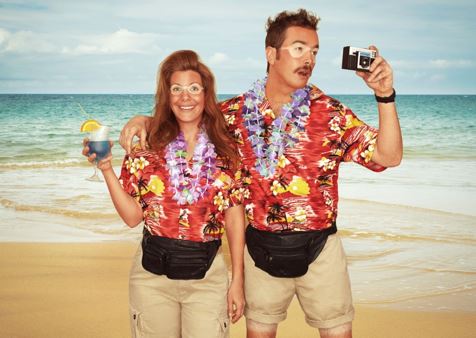 The Christmas holidays are only a few weeks away and we're already starting to get everything prepared around the resort. There are still rooms available so contact us at admin@asiadivers.com or sign up on our website: https://asiadivers.com/reservations/ if you're looking for a great place to spend the festive season with a bunch of fun people.  We have a couple special theme nights already planned. On December 24 we have our Christmas dinner at El Galleon and we're asking everyone to come all dressed up… that means perhaps wearing something really dressy like an evening gown or fancy dress,  a nice shirt, or barong, or anything else that might be a bit dressy, Christmassy,  or sparkly. Bring on the bling!! On December 31 we'll have our New Years dinner and big party up in the Point Bar and fireworks to ring in the New Year at midnight. Please show up in a "Costume Of Your Choice" outfit. Be creative!! We're looking forward to having lots of fun over the holidays and getting everyone into the holly jolly spirit!
Planning Ahead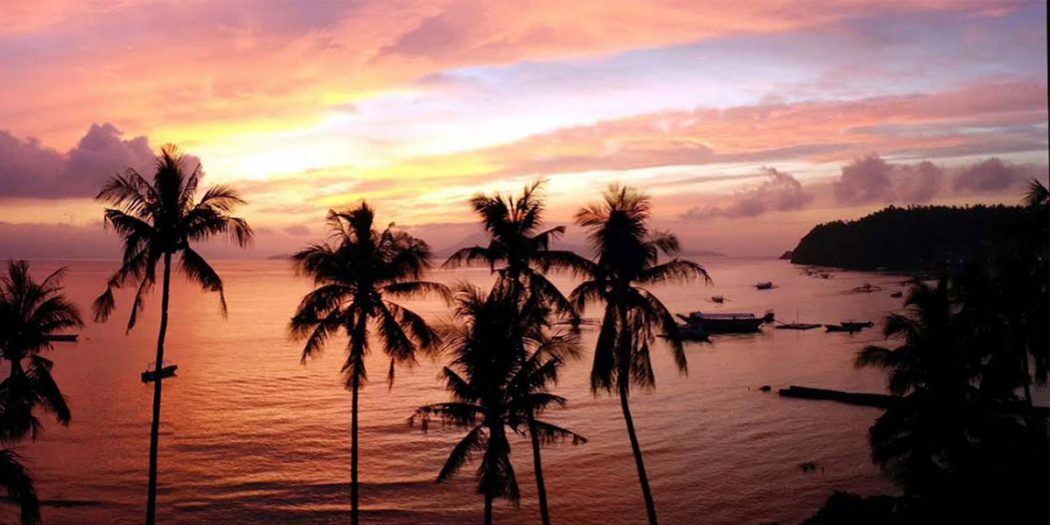 "Asia Divers Excursion" is now up and running for Jan 30-Feb 3, 2020. It's for all non divers, who want to give scuba diving a go and also for certified divers. This package deal at Asia Divers is the perfect experience for those looking to do some diving, meet people, have a good time, and discover the beautiful paradise Puerto Galera has to offer. Click on the link for details about the 5 day package deal! Just do it!!
https://asiadivers.com/blog/asia-divers-excursion/
What's been happening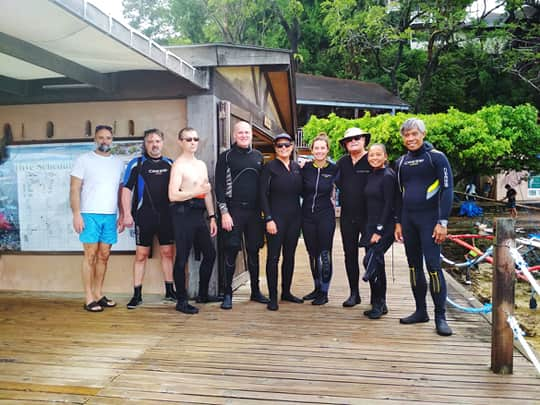 The gang is all ready to head off to Verde Island for a day of spectacular diving with Ruben and Maria. (Tammy, Reed, Ali, Daniel, Fielding, Chris and Tony). Check out the green tree in the background…just a few weeks ago the leaves were orange and yellow and falling off the tree. Fall has passed, no winter and spring has sprung!! Gotta love the Philippines!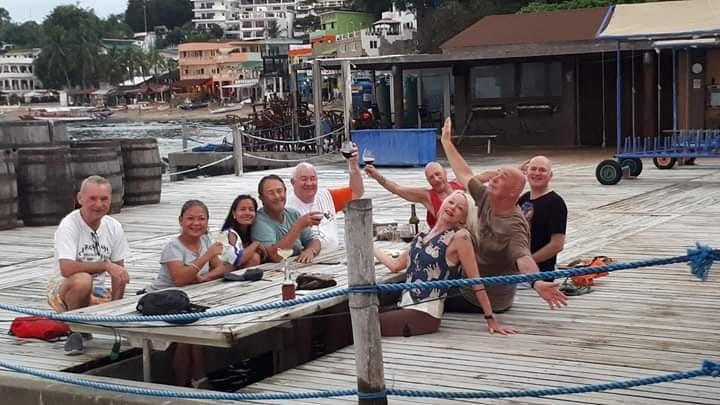 Allan has returned from his epic 2 months motorcycle adventure in South and Central America with lots of stories to be told. He should really write a book don't you think?!  In the meantime the Pont Bar and Barrel Bar are the perfect place to reminisce and tell some stories with good friends and a few drinks.
A great find!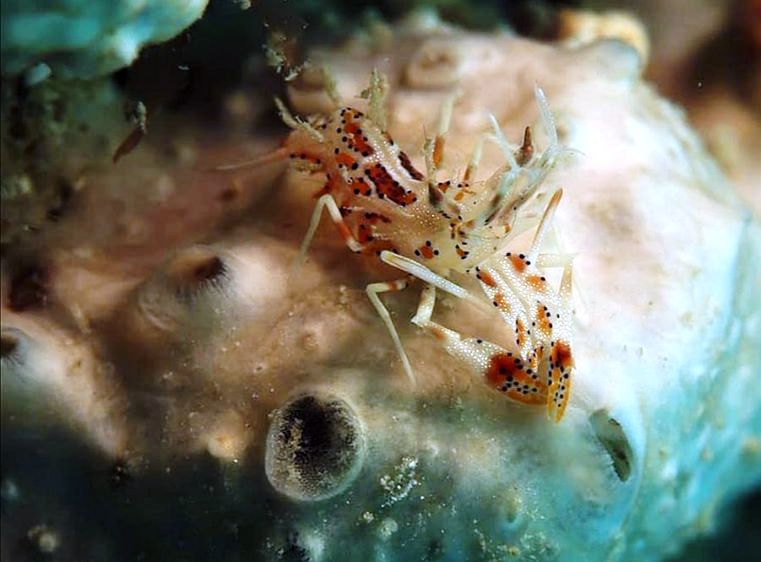 Spiny Tiger Shrimp, you can't hide from me!  Many of us have been diving here in Sabang Puerto Galera for several years and it's the first time for some of us to see this. What a special find it was indeed. Thanks for this awesome photo Alexandra Redhardt.
Spiny Tiger Shrimp (Phyllognathia ceratophthalma)
Also known as Harlequin Shrimps, Tiger Shrimp, Bumblebee Shrimp, Horned Bumblebee Shrimp, Bongo Bumblebee Shrimp, Bongo Shrimp, Dragon Shrimp.
Found on algae, rubble and sponges over coral and rocky reefs, rarely moves far from same spot.
They feed on asteroid sea stars.
Length – 2.5cm
Depth – ?m
Widespread Western Pacific