Mindoro Sprinter, the new 22 seater Navicat, Private Resorts and Boat Taxi service is now operational.
It's the fastest and most comfortable way to get to (and from) Puerto Galera, and directly to El Galleon/Asia Divers. Our new and easily accessible pick up point at Ilaya, is right next door to Batangas Port. And dis-embark at our pier.
Check out the official Mindoro Sprinter website. All contact details, location map for pick-up location, costs and schedule will be posted there: www.mindorosprinter.com . You can also follow our Facebook page "Mindoro Sprinter"
Summer Holiday Promo
Last minute holidays? Our summer promo ends September 30th. Contact us to take advantage of this amazing special.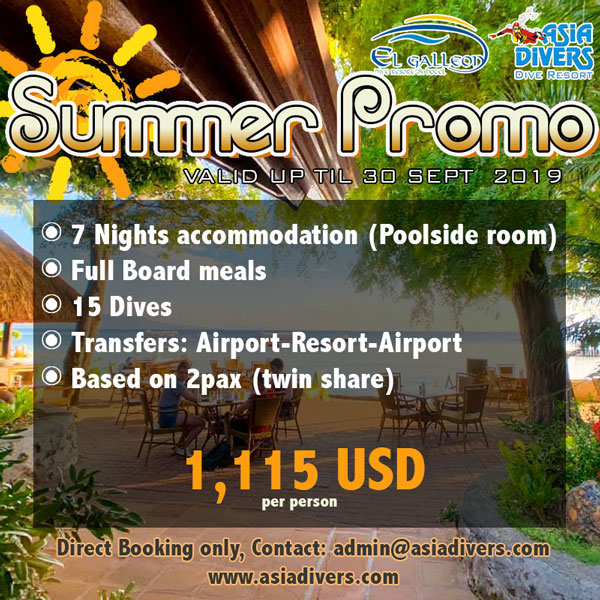 What's been happening at Asia Divers & El Galleon Dive Resort
Happy birthday to Leon, so nice that you and Carole can spend another one here with us!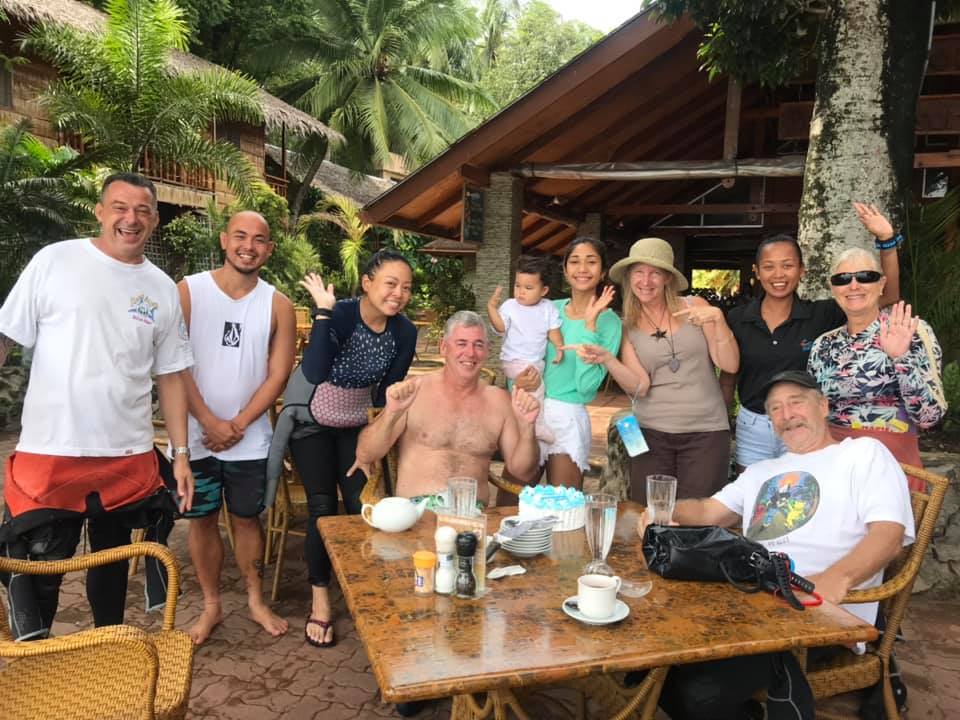 It was great to have Ian and Jack Jones diving with us. Jack completed his Open Water course with us a few months ago and he had not forgotten a thing. It was like riding a bike, he was right back at it again! Three big turtles, a couple of big puffers and an amazing very fishy drift dive made the weekend…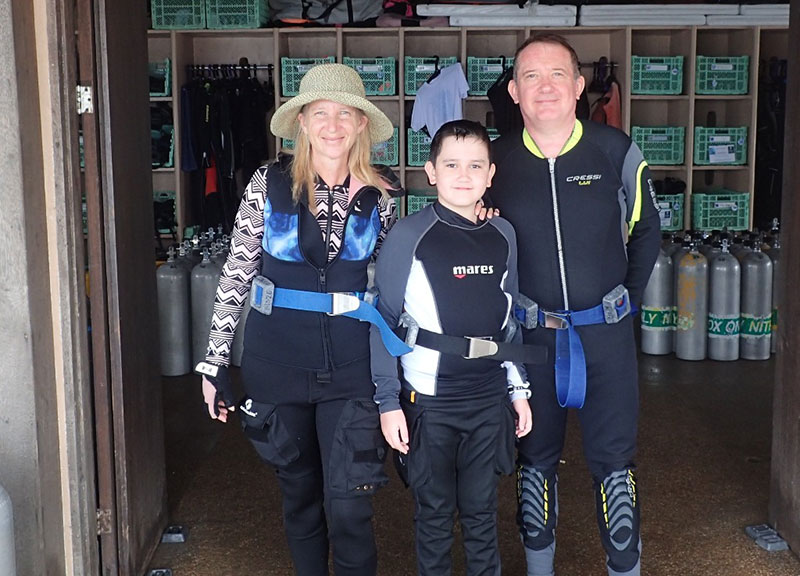 Discover Scuba by day…jamming in the Point by night! Maria Khristina Tome and Mark Donahue had a great experience trying out scuba diving with Maria and then joining in a fun evening at the Point Bar.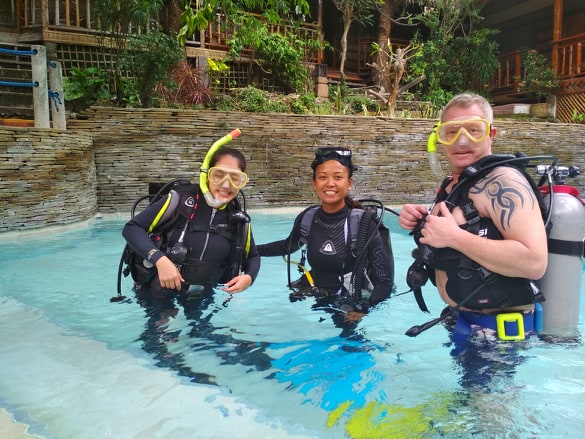 First time at the Point Bar… "Sudden" gig/acoustic session and it was a success! Watch out… this might become a regular thing! Thank you so much to our guests, Tin (vocalist) and her partner Mark  for making this happen, to Odie for the music, to all the jammers, El Galleon family and awesome crowd!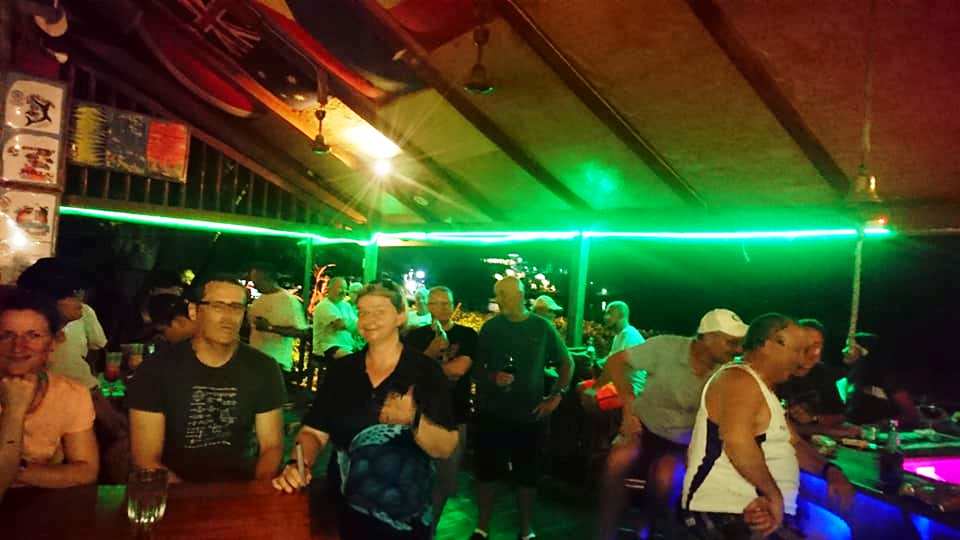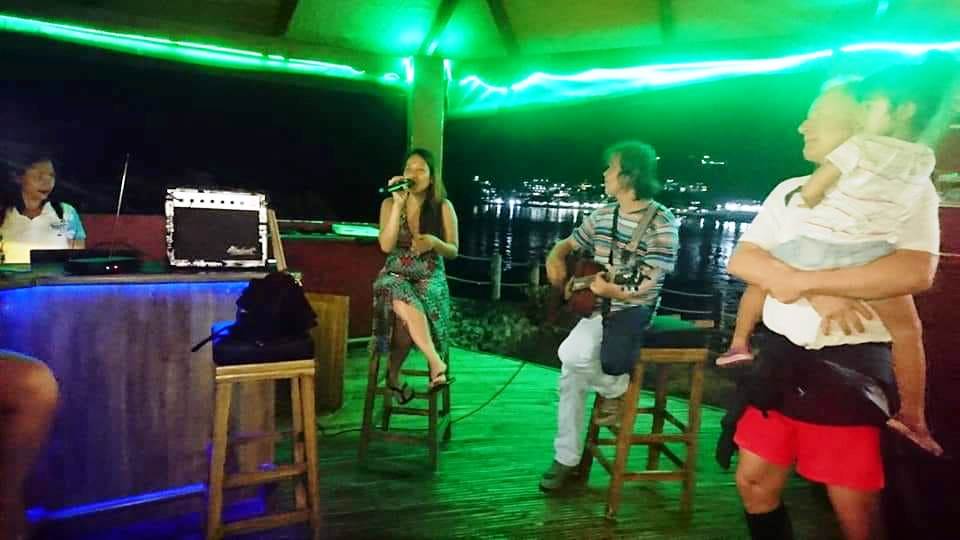 A chip off the old block! Very nice to see Ruben teaching his 16 year old daughter Andrea to dive along with her support team Ruby Ann and, Issa to cheer her on.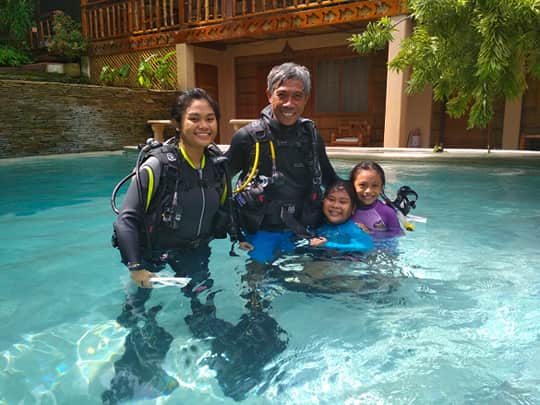 Jana and Glenn Everett have been keeping themselves busy this weekend with their PADI EFR and Rescue course with Sabine. Both are enjoying the learning and the fun of it along with a few bumps here and there on the egress!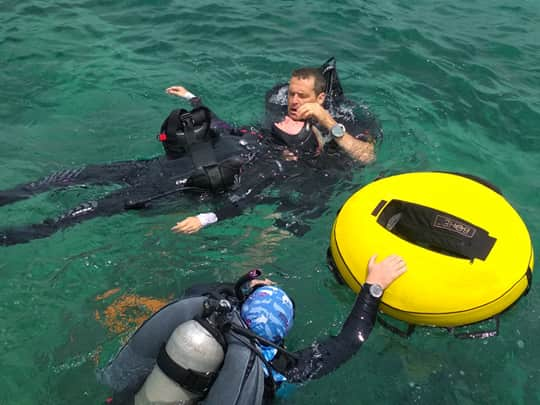 That's all for this episode from Asia Divers & El Galleon Dive Resort. See you soon!
[block id="blog-follow"]