Look at this cool shot taken by Phil Rudin. It's a nifty little creature called a Pelagic Zoea which is the larval stage of an unidentified Crab, taken on a blackwater dive here last June. We're already in planning stages for Phil to come back next June to conduct another photo workshop with us.  Dates are: June 15-22, 2020. This year's photo workshop will include two blackwater dives! If you're interested in bringing your underwater photography level up to the next step and getting lots of hands on experience  than this workshop will be great for you. Please contact us for all the details: instructors@asiadivers.com
A Spooktacular Halloween at The Point!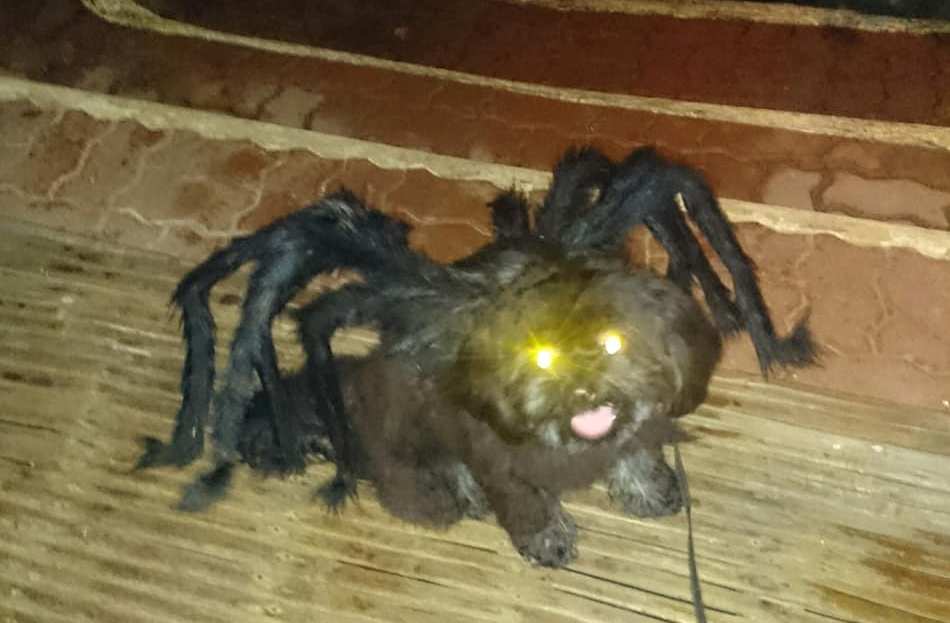 What a fantastic Halloween party we had at The Point this year. It was a great turn out, and so many people got into the spooky spirit and got dressed up in some very creative costumes….even Bailey!  Jamie created some ghoulishly delightful shots and made up a very cool meat and cheese platter as well. Thanks to everyone who came out to make this a super fun night!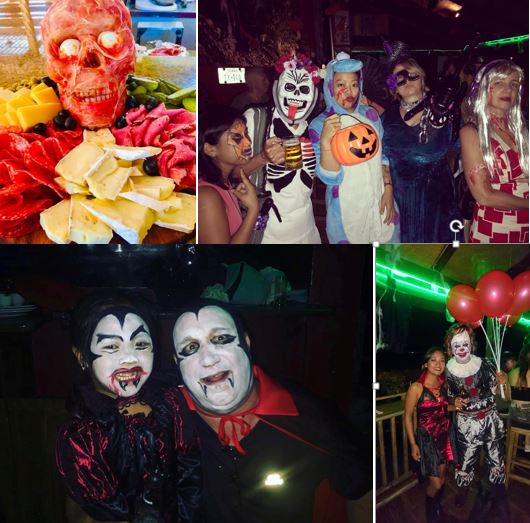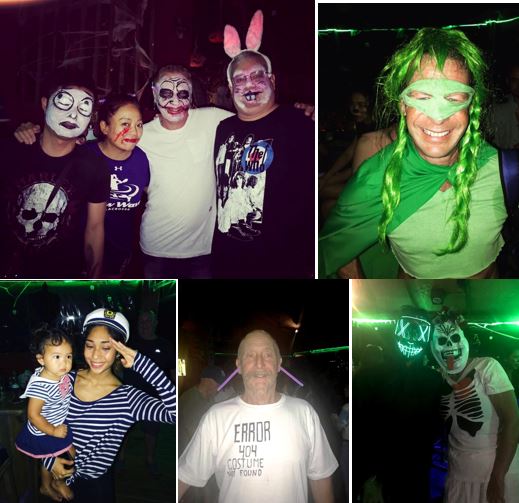 DEMA 2019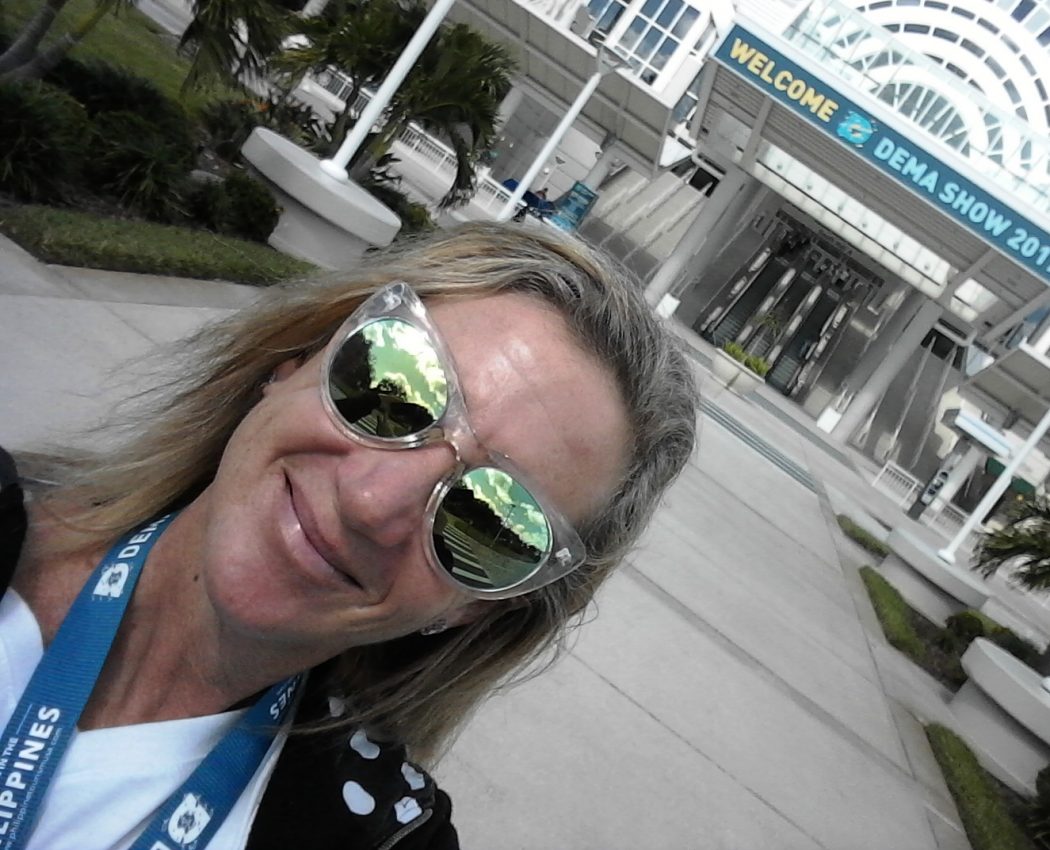 Tommy, and Alli will be at the DEMA Show November 12-16 at the Orange County Convention Center in Orlando Florida. We'll be with the Philippine Department of Tourism booth promoting Asia Divers/El Galleon. We're Looking forward to catching up with our pervious guests, many friends, business associates, and our wonderful travel agents who have been supporting us. Please drop to hear about some great accommodation and dive packages if you're attending.
What's been happening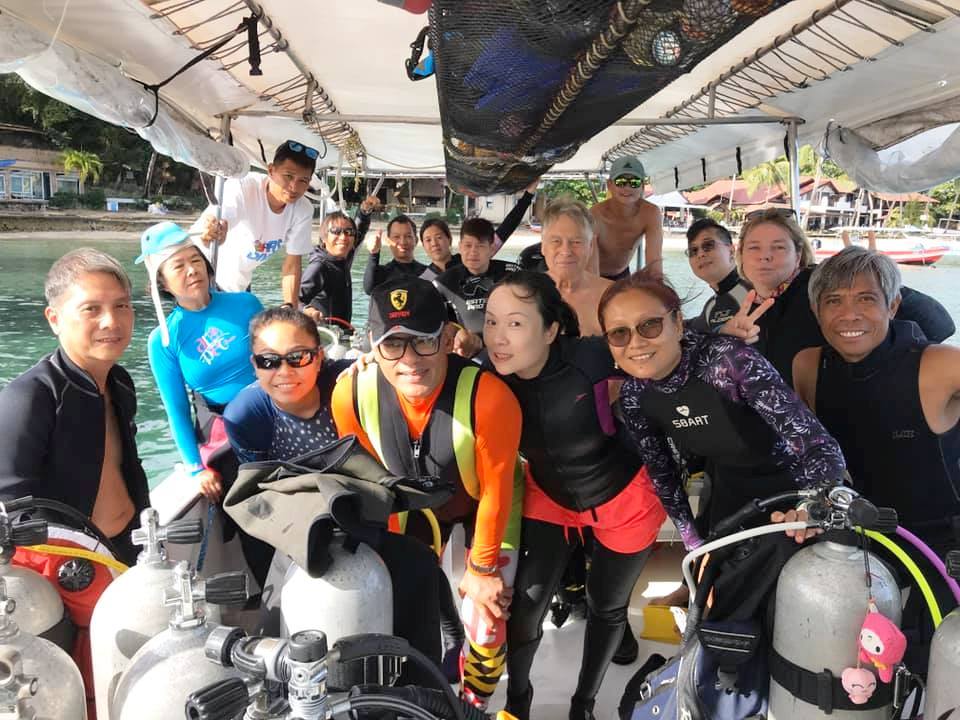 A fun week with this group of keen divers from Hong Kong group (Hau Chuen Wong, Ka Keung ( K.K ) Cheong, Ko Keung Yeu, Lap Ping ( Mark ) Lee, Man Wai ( Sting ) Lor, Ng Kwong Cheung, Sung Kit ( Iris ) Mak, Tsoi ( Frankie ) Shu Kan, Wai Chi Yim, Wai Tho ( Cindy ) Tsang).  Lots of laugh and great diving, hope to see them all again!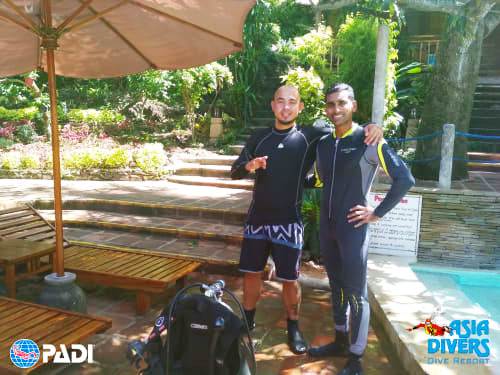 Lou Fernandes decided to do a refresher to get back into the swing of diving again. He loved the whole experience and is looking forward to doing more diving.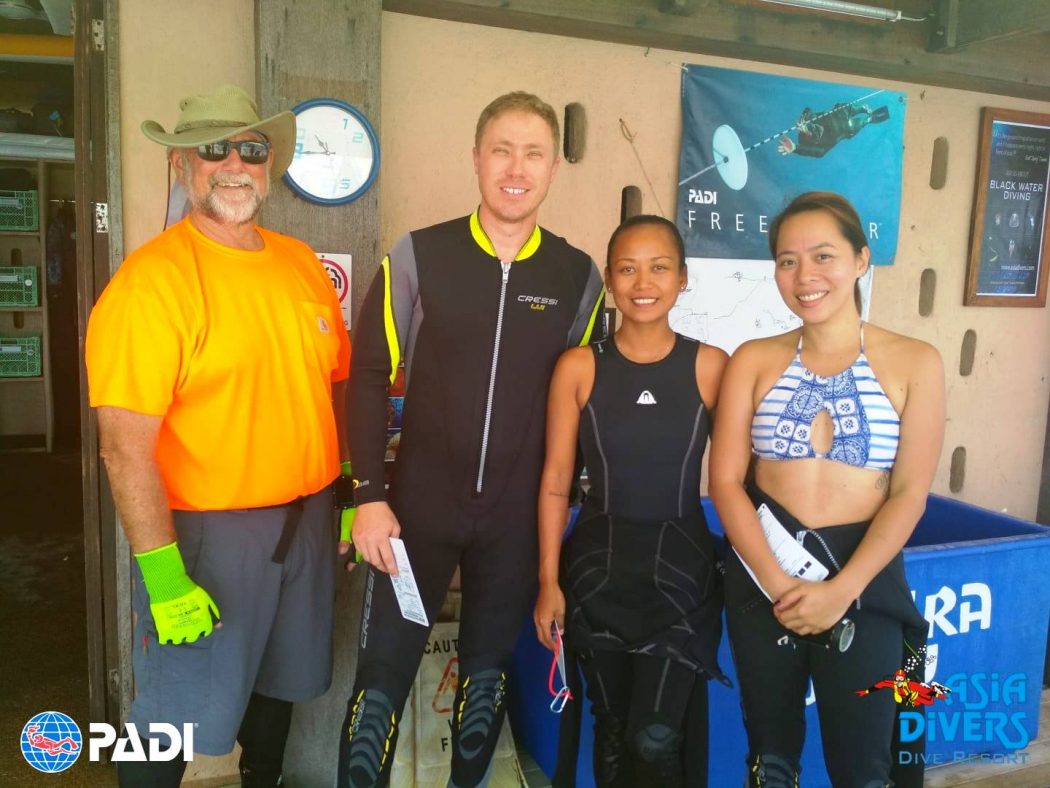 Big congratulations to Lyka and Mike for successfully completing their Advanced Open Water Diver course with Maria and George Vest coming along as a visiting Instructor to gain experience with us. Well done guys! Hope to see you again for more diving adventures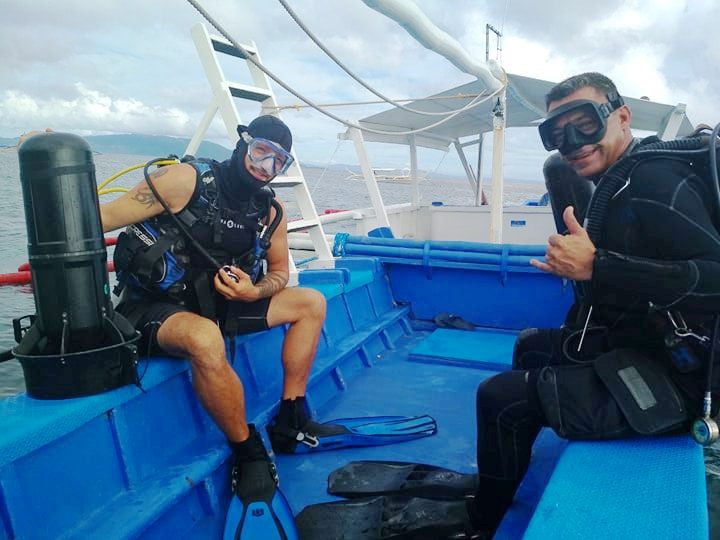 While Lyka was being kept busy on her AOW course Tim decided that he should give the DPV a go. What a buzz it was!