Objectif Atlantide is kicking off at El Galleon right now. The organizers are preparing the welcome sign for the participants, media and Department of Tourism officials. (With Daniel Meouchy , Mélanie Sergent,  and Patrick Louisy). We'll be posting in Facebook and Instagram for updates this week along with more in next week's newsletter.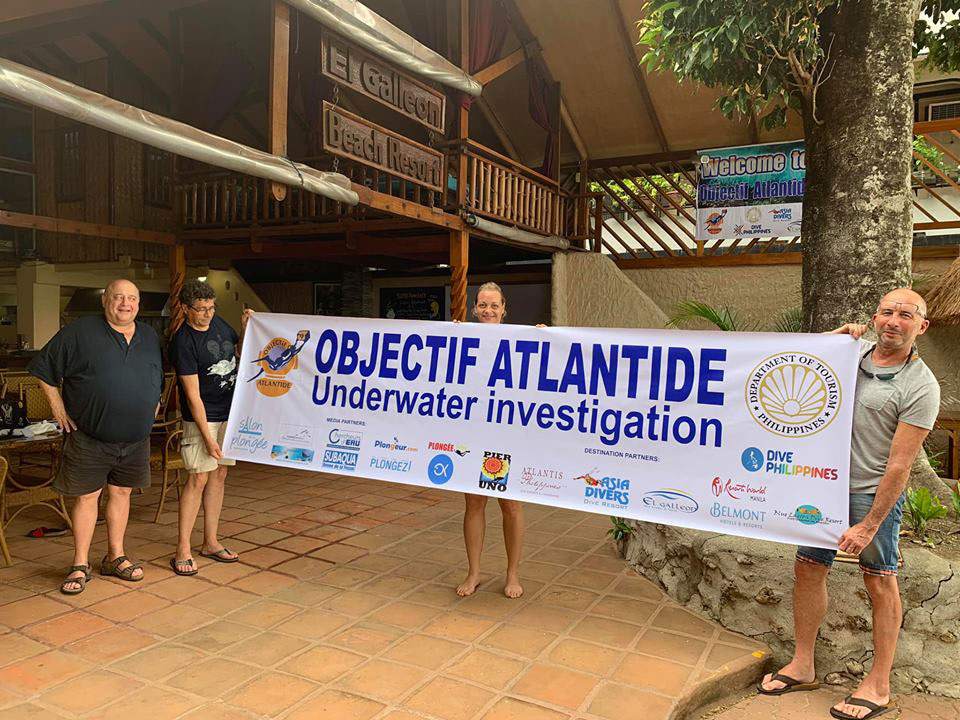 The underwater police investigation is a week of fun investigation, cerebral gymnastics and naturalistic scrutiny, as well as emotion, discovery and fun. Two world champion Freedivers are also going to participate in the event along with the scuba divers. Very exciting times ahead!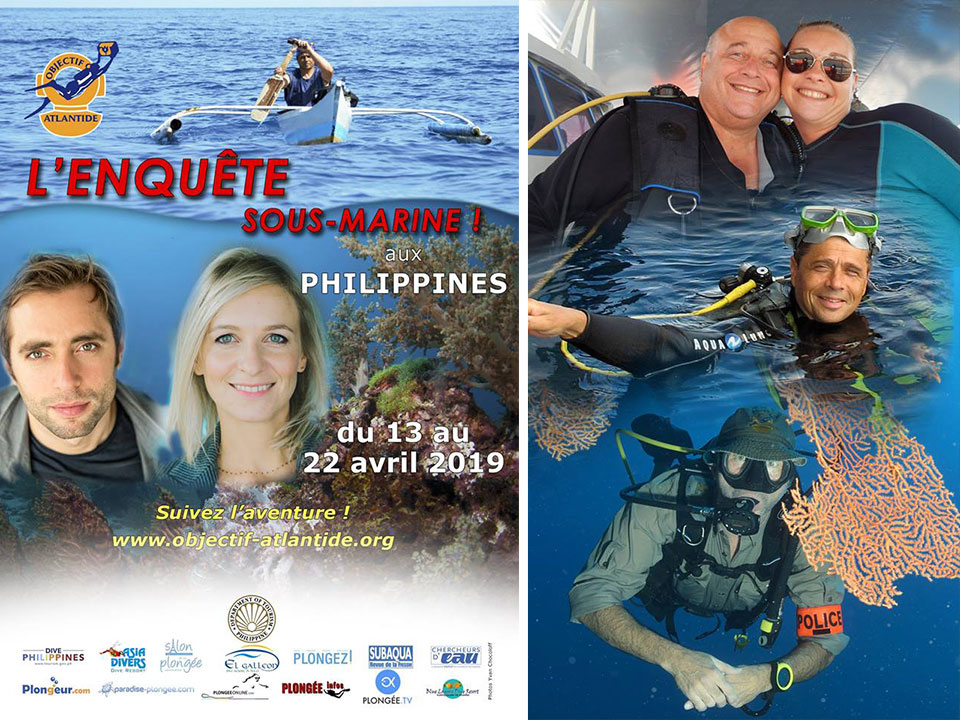 Back in Black(water)
We are back into the black again last week with a group of four guests who decided to try it out for the first time….and they loved it! This is an amazing experience that is just so different from anything else. Lots of weird and wonderful creatures that you won't see during a regular night dive. Just ask us about details.
Here are a couple more awesome photos from Scott "Gutsy" Tuason.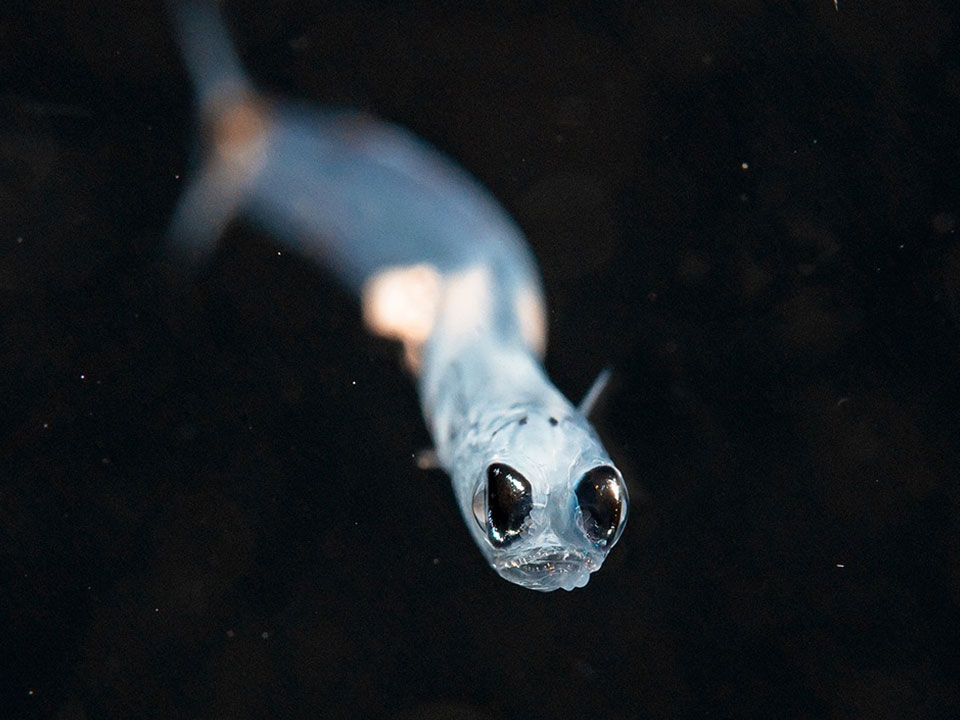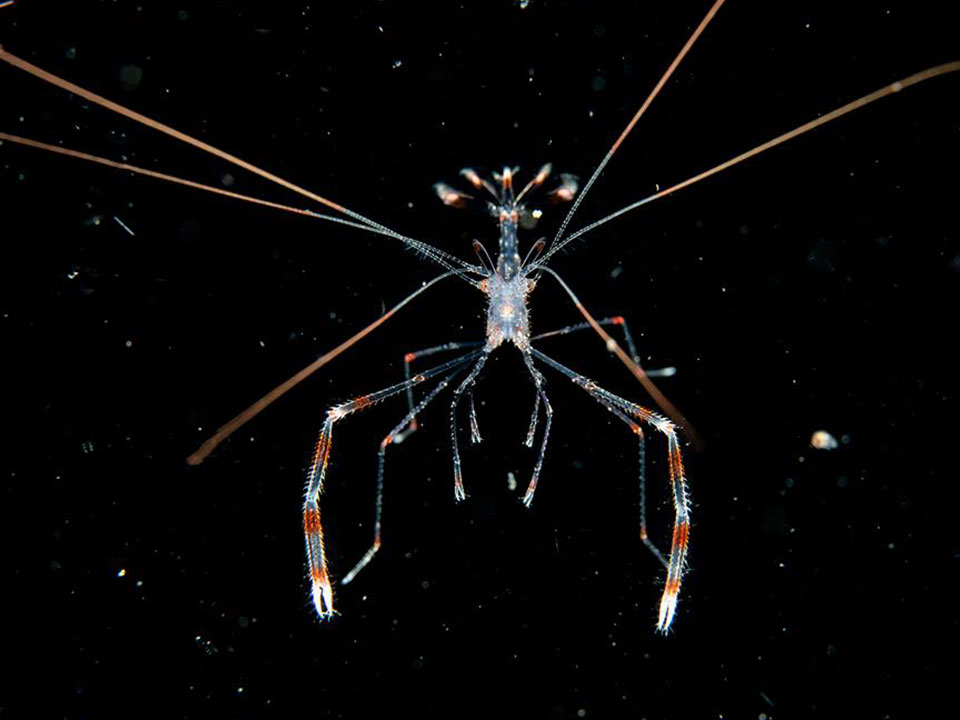 Discovering Scuba on a company outing
During the long weekend of 6th, 7th and 8th of April, Asia Divers was delighted to welcome a team of ten colleagues from OSM Maritime Group (Manila) and Rederiet Stenersen AS (Norway). This close-knit, fun team chose El Galleon and Asia Divers as their resort of choice, introduced to us by Asia Diver's own freelance Instructor, Matt, who knows the group professionally in Manila.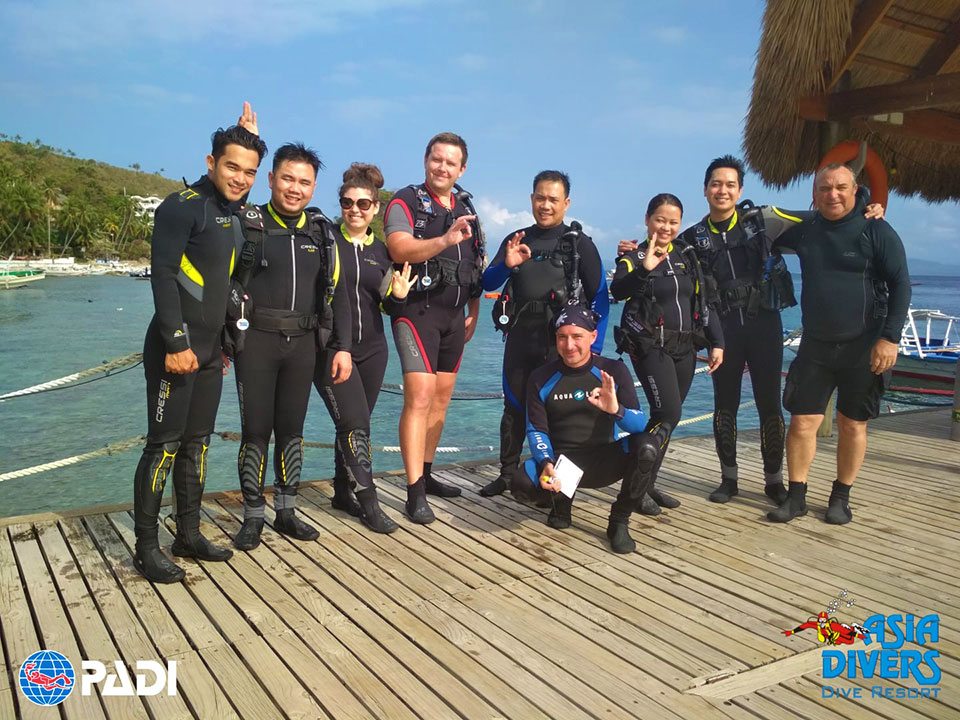 We were thrilled to host their annual team building and 'Roadmap' for 2019. On Saturday afternoon, the whole group rented an Asia Divers boat for an evening of snorkeling at Coral Garden. Then, after a busy two days in the Asia Divers conference facilities, it was time for some Discover Scuba Diving on Monday 8th April. Matt, along with Pete, Alli and Cody (Asia Divers trained Divemaster and member of the resort team), headed out to Sabang Bay with 6 of the group. The diving was brilliant, visibility great and, as a result of the Discover Scuba Diving experience, 5 members of the team have decided to take their PADI Open Water Course with Asia Divers! We couldn't be more pleased to see this group return to us again in the near future for their Open Water certifications!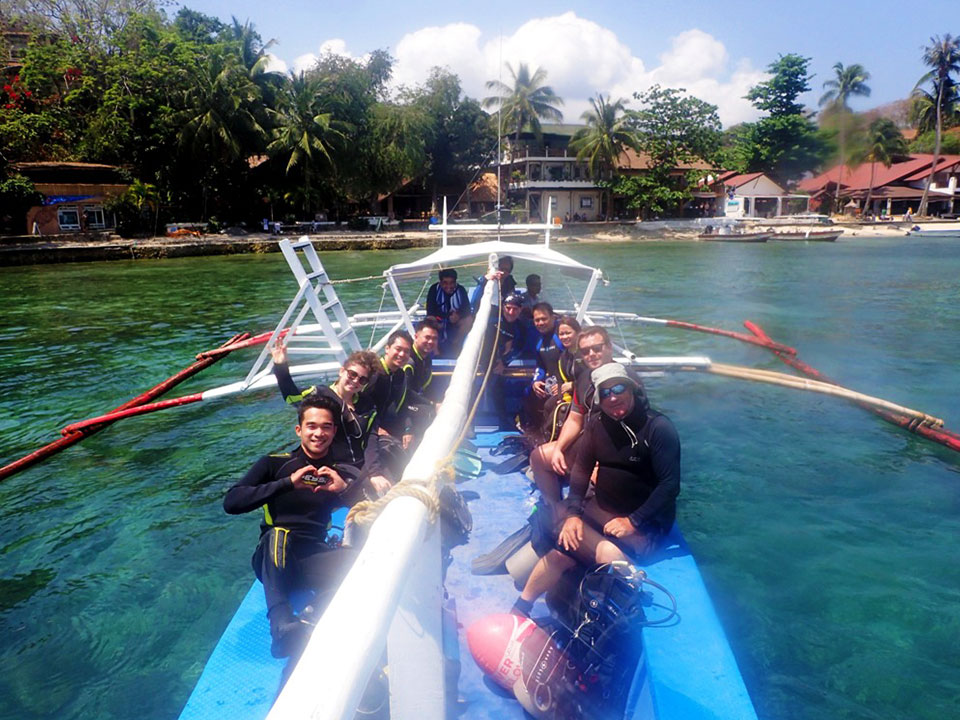 What's been happening at Asia Divers?
Look who's back! Taken by Andy Xie this week. Yes!!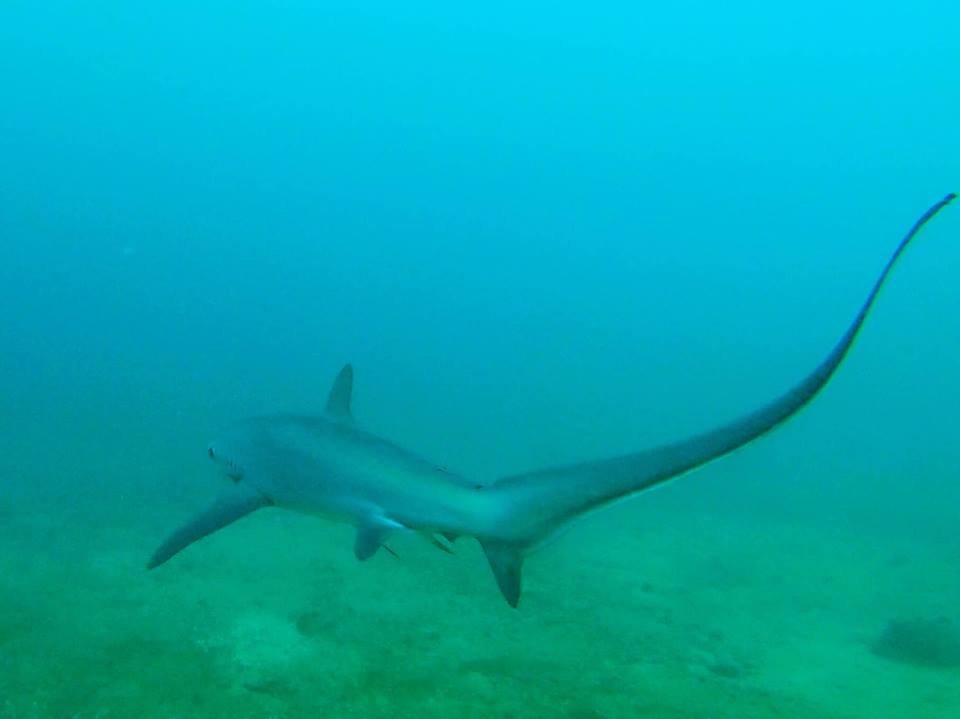 A very proud moment for Andy to dive with his son Richard, Granddaughter Cazandra and grandson William who got to supervise the whole thing from the boat with his mom, Conny. Congratulations to Cazandra who became a PADI Open Water Diver and now three generations of the Norman family are scuba divers!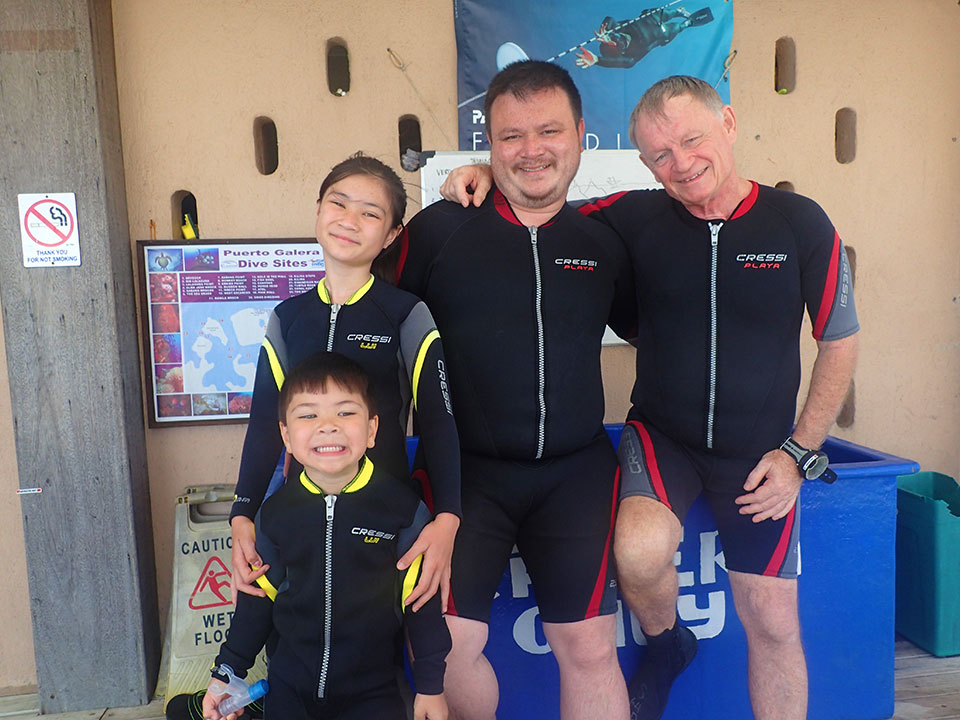 ADEX Singapore 2019
Allan, Rhuby and Sabine had a busy but productive time at ADEX this year meeting up with lots of old and new friends and really enjoying their time of course! Looking forward to seeing some new faces here from Singapore soon.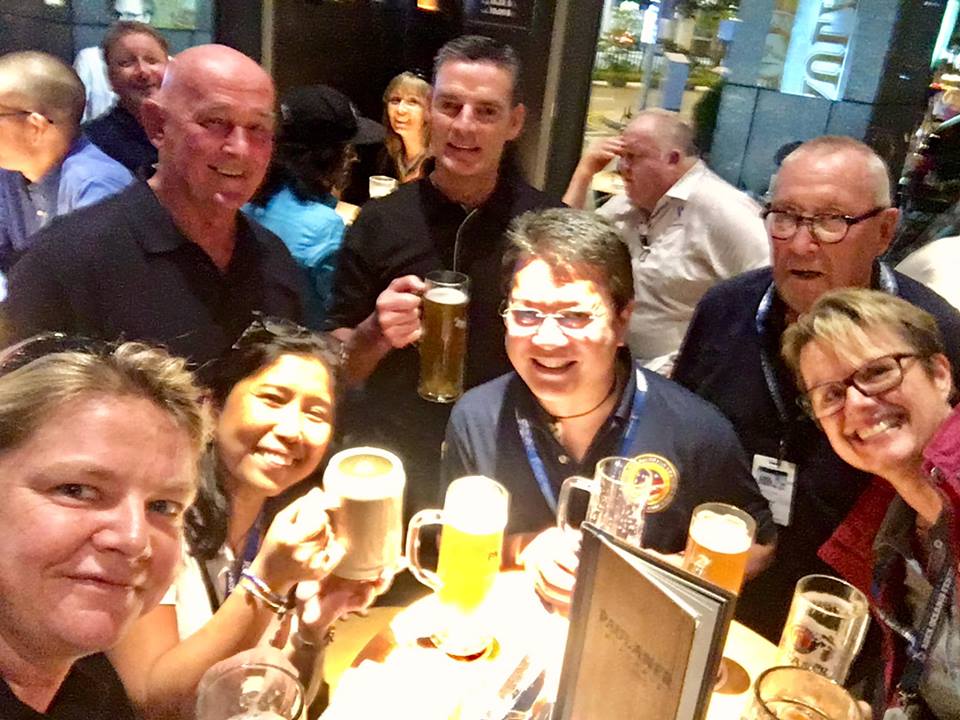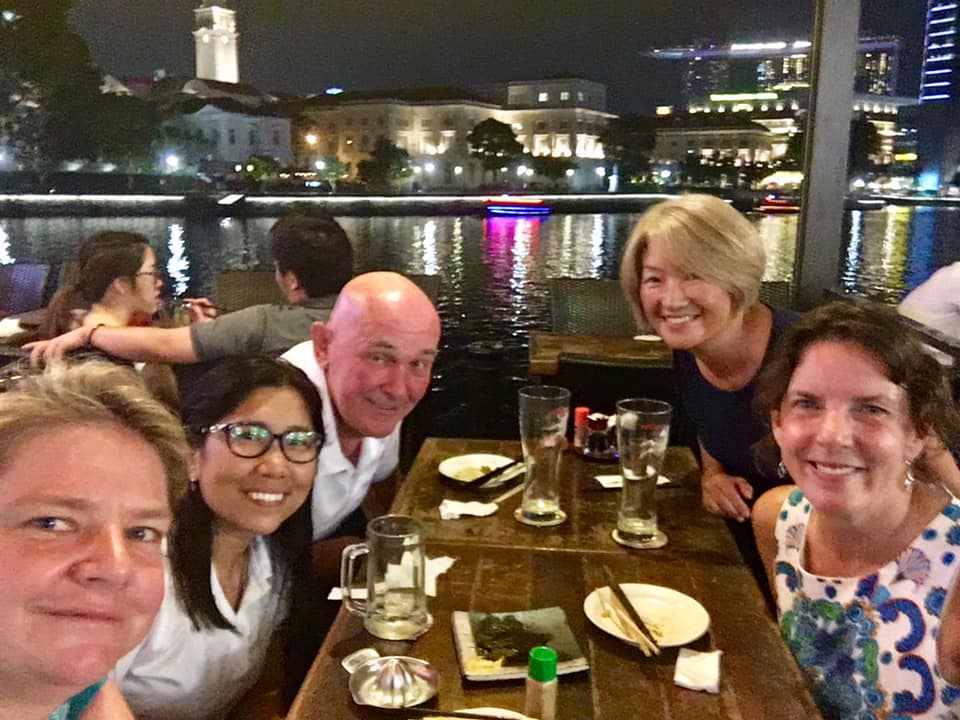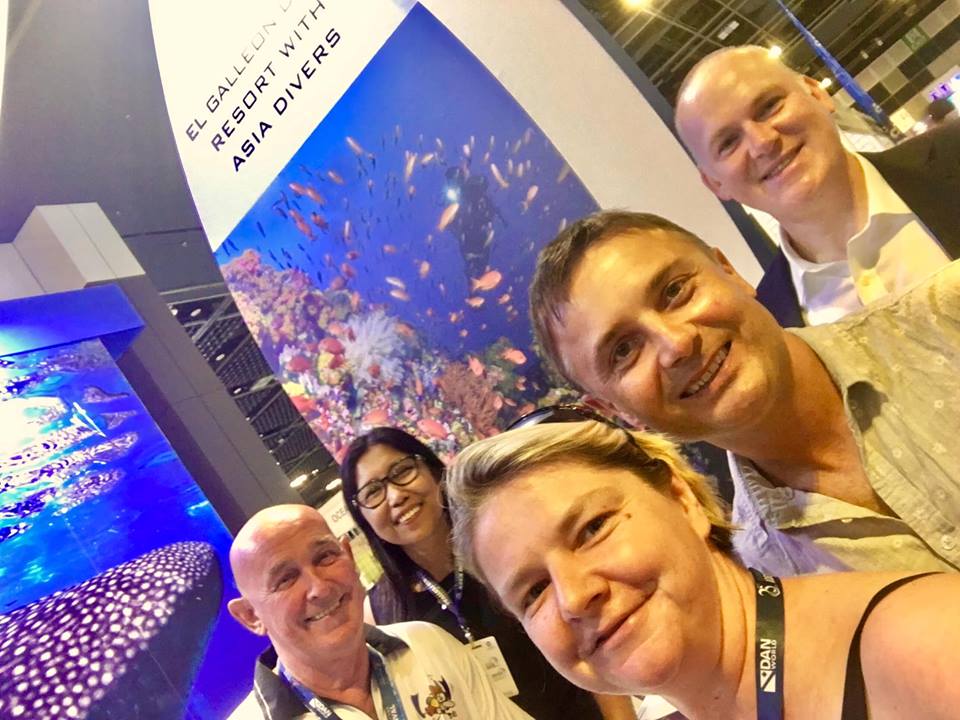 That's all for now folks, catch up with us again for more news and updates next week!
Don't forget to follow us on Facebook to get our latest news updates and links to our blog posts!
Visit Asia Divers on Facebook
Use the buttons below to share Asia Divers news with your friends!