What an exciting week it has been with the Objectif Atlantide event happening here. It was something completely new for us to have and there was a lot of buzz and excitement around the resort as the participants we're trying to win the game.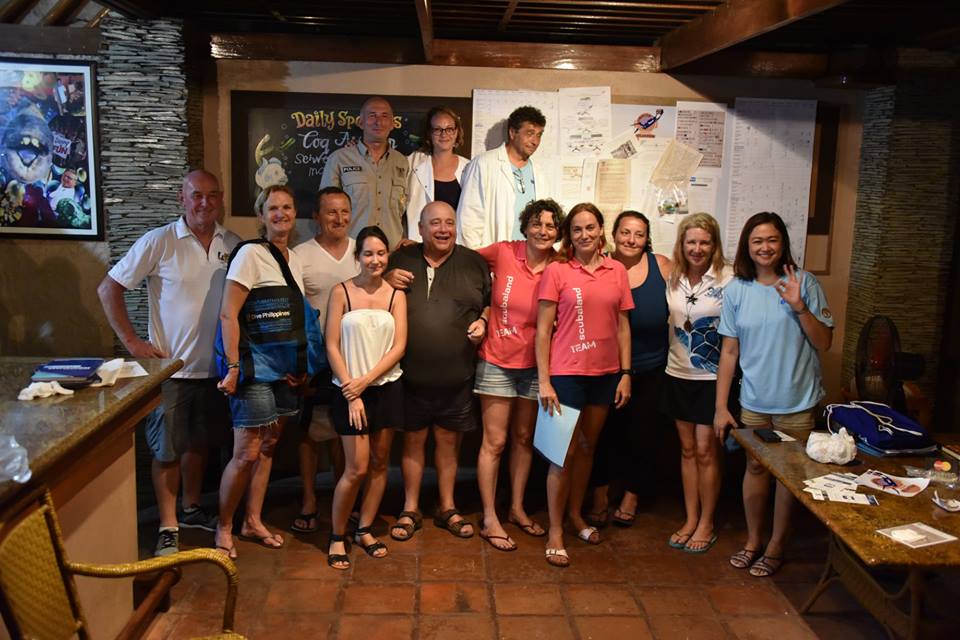 Here are the first 3 teams of the 2019 underwater survey of objective Atlantis in the Philippines:
Team Scubaland for the first place, team Spirit of Diving for second place, and team The Bubble Heads for third place. The result between team 1 AND 2 is played in a pocket handkerchief
All the teams discovered the underwater environment of the Puerto Galera region while having a lot of fun solving a police riddle. A very big congratulations to Aurélie Pineau and Pauline Thomas who have won for the second year in a row.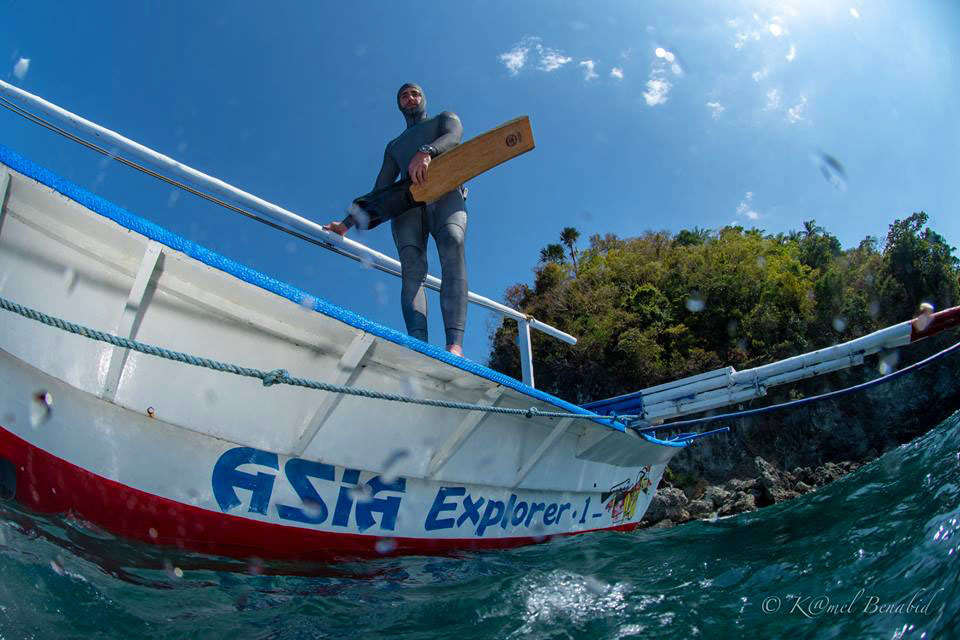 We were thrilled to have two of the world's renowned French  Freedivers here with us for Objectif Atlantide Philippines 2019, Alice Modolo and Arthur Guerin Boëri.
Alice Modolo partnered with Giullaume Nery in his popular video "Naughty Boy" and Arthur Guerin Boëri is world record holder in Dynamic – amazing 300 meters!!
Check out these amazing videos. Photo by Kamel Benabid
"Naughty Boy"
"Arthur's Record"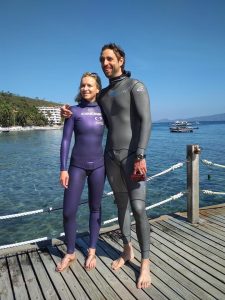 Maybe you're all getting excited about Freediving like we are?!
Contact us to learn about becoming a certified PADI Freediver . You can see all the details on our Freediver Courses page
What else has been happening at Asia Divers?
Congratulations to Katherine Patawaran from the Philippine Department of Tourism who tried scuba diving for the first time. She had a wonderful experience seeing why so many folks love to dive in Puerto Galera and enjoyed the company of her colleague, Celstine Sy.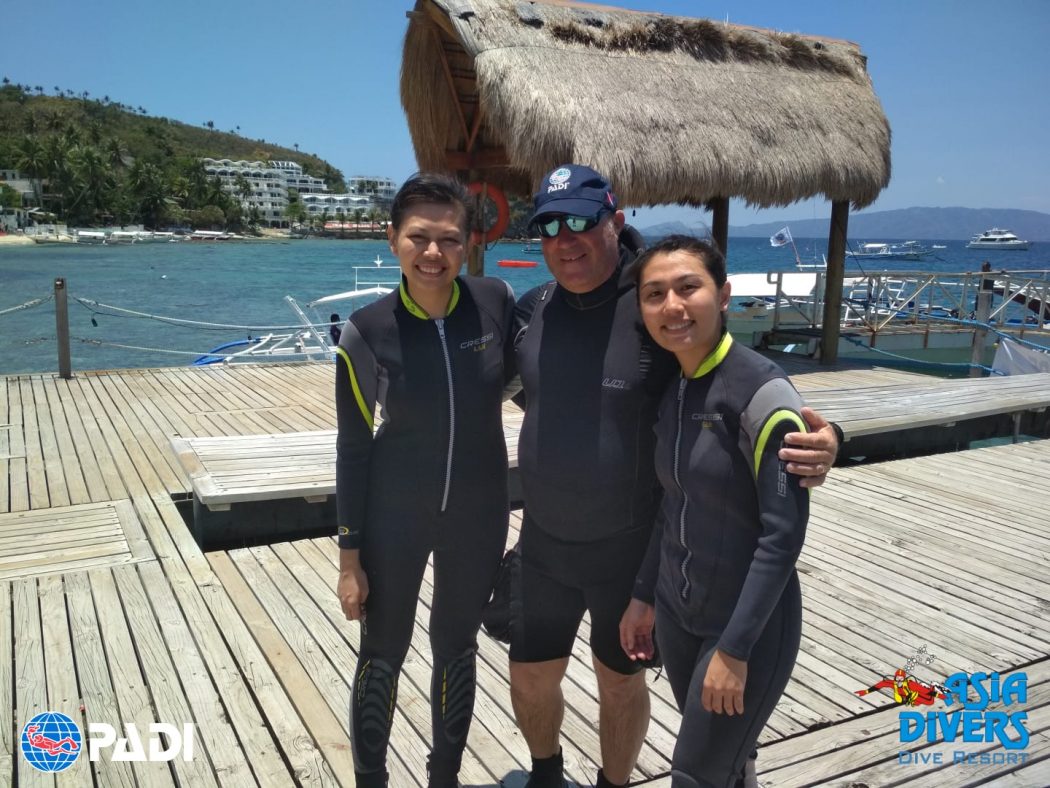 DPV Diving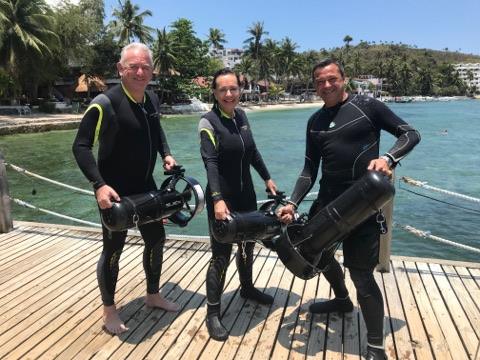 Welcome to Peter Delmonte and Lynette Morris from PNG who had a hoot with the scoot!
PADI Diver Propulsion Vehicle certification…done!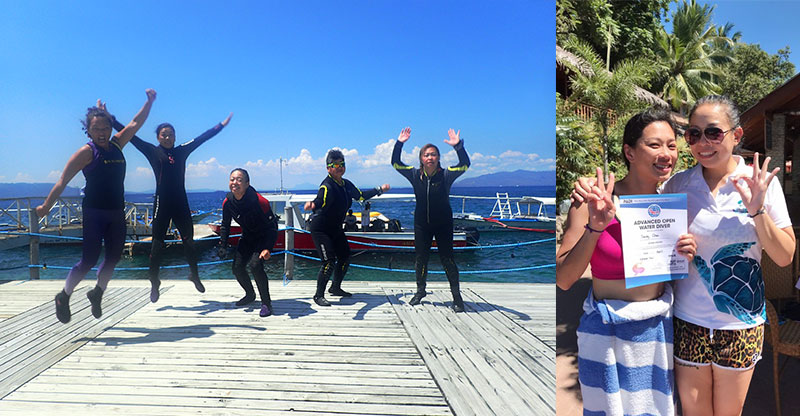 Sandy Chan is super excited to dive in PG along with her friend's Lwok Po Chu, Lau Nga Yan and Amethyst and do her Advanced Open Water course!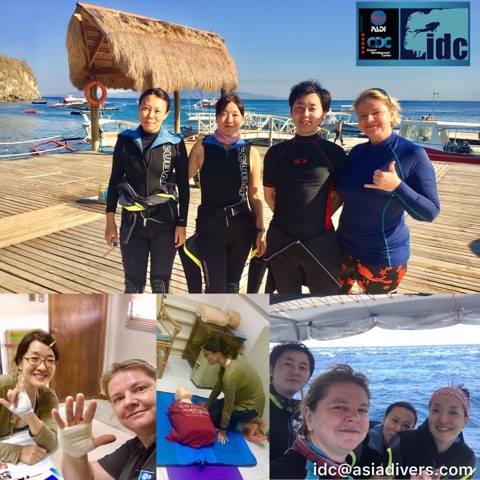 Awesome to have team Japan here: Hiroko, Yukiko and Tommy for a few days break from Manila- and all of them kept pretty busy.
Hiroko managed to complete her Emergency First Responder course, as well as the challenging Rescue Diver certification – well done!!
Yukiko and Tommy completed the PADI EAN Nitrox course in Japanese with us – and all went to Verde Island to celebrate their achievements, meeting turtles, large sweetlips, snappers, sea snakes, a velvety frogfish and the usual thousands of reef fishes.
That's all for this week folks, see you next week for more news from Asia Divers
[block id="blog-follow"]