Welcome to El Galleon/Asia Divers scuba diving resort in Puerto Galera, Philippines, where the crystal-clear waters of the Pacific Ocean await you. Imagine a world where vibrant coral reefs are home to an array of exotic marine life, and colorful schools of tropical fish. This is what scuba diving in the Philippines is all about, and we invite you to come experience it with us.
El Galleon resort offers a variety of accommodation options, from cozy budget minded rooms to luxurious villas, all designed to provide a comfortable and relaxing retreat after a day of diving. Our on-site spacious dive center is fully equipped with top-of-the-line gear and staffed by experienced instructors who are passionate about sharing their love of diving with you.
When you're not exploring the underwater wonders of the Philippines, there's plenty to do on land as well. Take a stroll through the local area, relax on our sun-kissed beaches, spend some "you" time in our in-house spa, or enjoy a delicious meal at our seaside restaurant.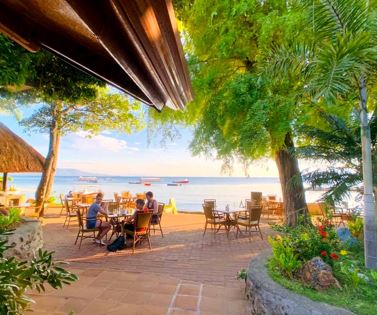 At El Galleon/Asia Divers, we pride ourselves on our commitment to sustainable tourism, and we work hard to ensure that our activities have minimal impact on the environment. We believe that by preserving the natural beauty of the Philippines, we can continue to offer our guests an unforgettable diving experience for generations to come.
So, whether you're a seasoned diver or a beginner looking to take your first underwater adventure, we invite you to come experience the magic of scuba diving in the Philippines with us. With warm hospitality and unparalleled diving opportunities, our resort is the perfect destination for your next diving adventure.

Here are a few stunning photos taken right here in Puerto Galera by Sue Goodman. Puerto Galera offers some of the best opportunities to take your camera out for a spin and take some photos of some very unique creatures.