Dive site of the week: Manila Channel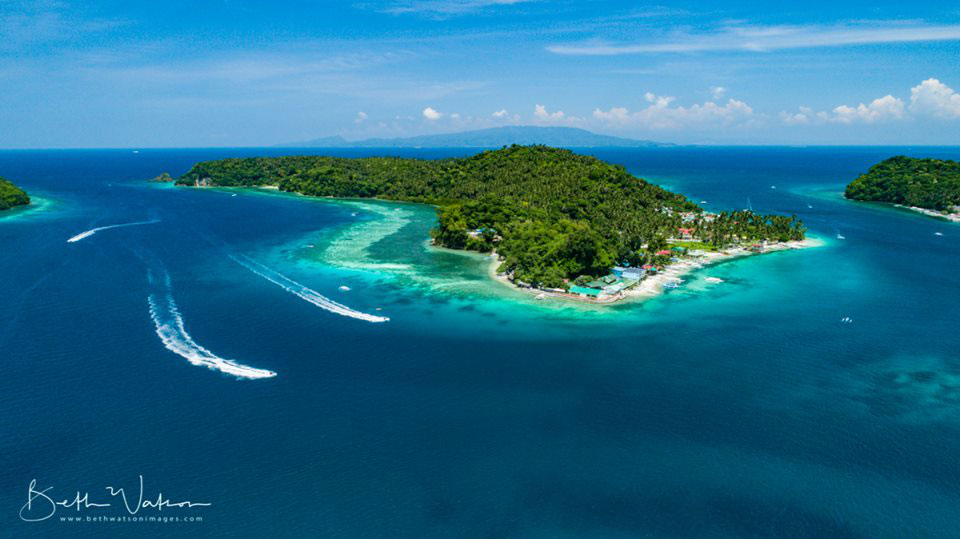 Manila Channel is a great place to dive. The bottom of the channel is a covered with rocks and features small marine life. It can be lots of fun for searching for some wonderful macro creatures. Photographers love this area for the unique nudis and critters. On the right side of the channel lies a sloping reef with a mini-wall with beautiful gorgonians, sea fans, whip corals, and barrel sponges. There is also a small wreck which quite often will have a frogfish or two living on it. Keep an eye out, one time we saw 5 eagle rays passing through. You can see more of our dives sites here.
This amazing photo and many more of our photos are by Beth Watson.
www.bethwatsonimages.com  facebook.com/BethWatsonImages/ Instagram
Look who's back!
New Polo-shirts in stock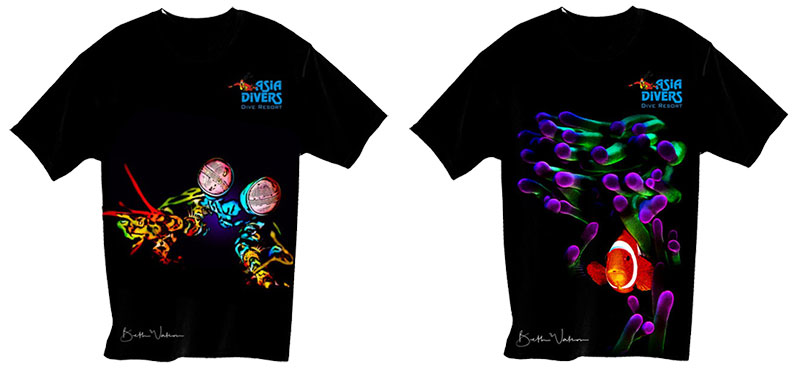 Just a reminder that our new Polo-shirts are now available in the dive shop. Thanks to Beth Watson for allowing us to use her photos to create these really cool designs.
What's been happening at Asia Divers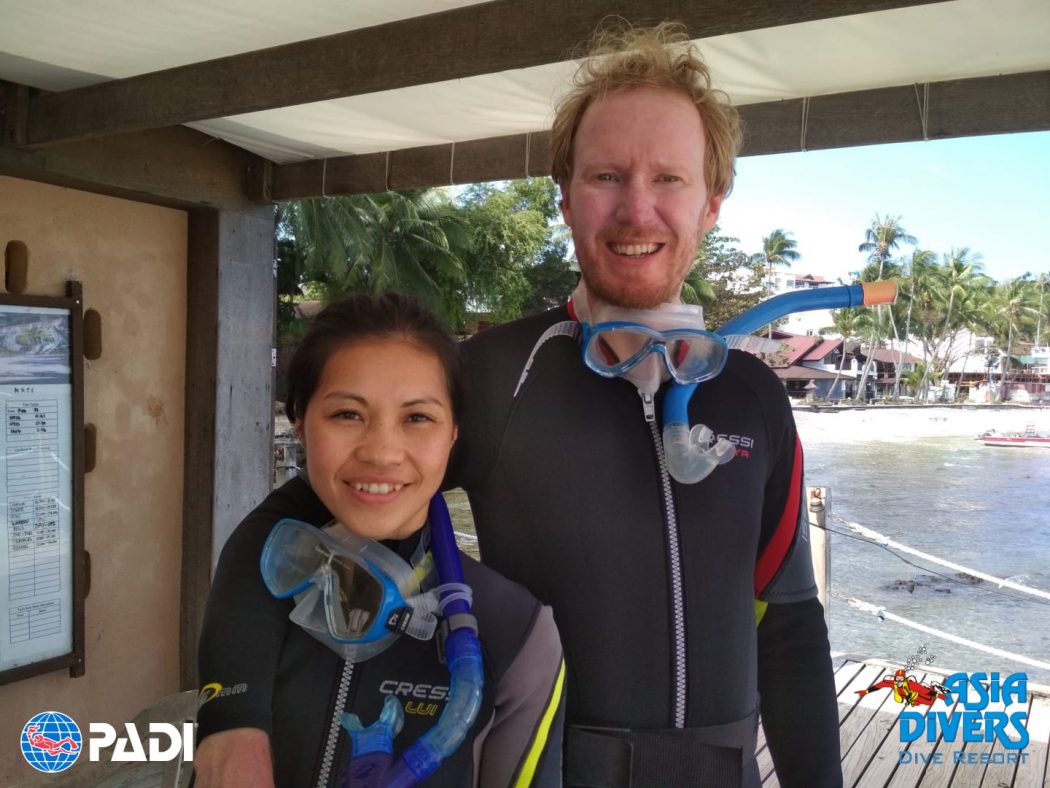 Congratulations to Jared and Yan Feng who came here with a mission and left super satisfied with their PADI Open Water certification with Pete and Kelly.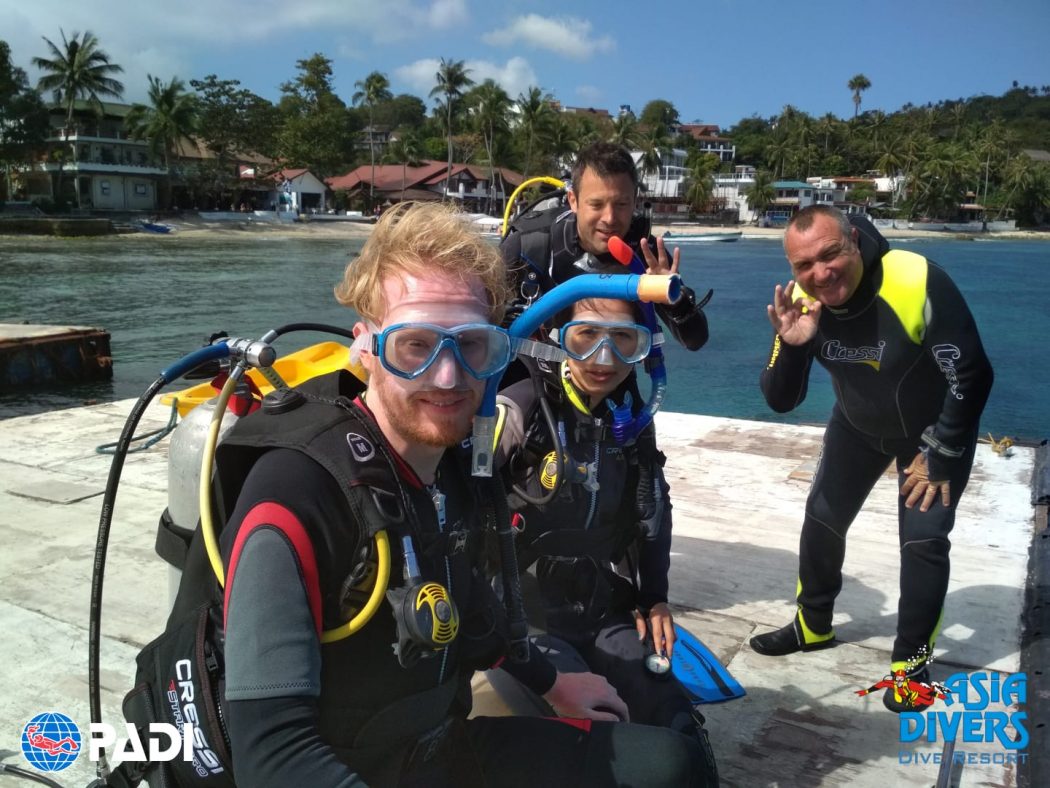 Kelly has been getting some great experience team teaching with Pete. As part of our IDC course at Asia Divers we welcome our new instructors to spend a month with us on an internship, gaining lots of real life experience team teaching and becoming part of our dive center.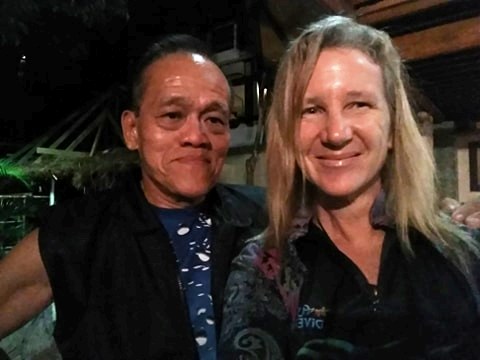 Wonderful to have Ding Ho at El Galleon with his group of Taiwanese Dive Agents and Media Fam Tour – Dinner on 12 Feb. We quite often get to meet up in other countries at the various dive shows, but rarely in the Philippines.
Valentine's Day in paradise
Victims of love on Verde Island…. This group took advantage of the boats names and made a nice little photo shoot!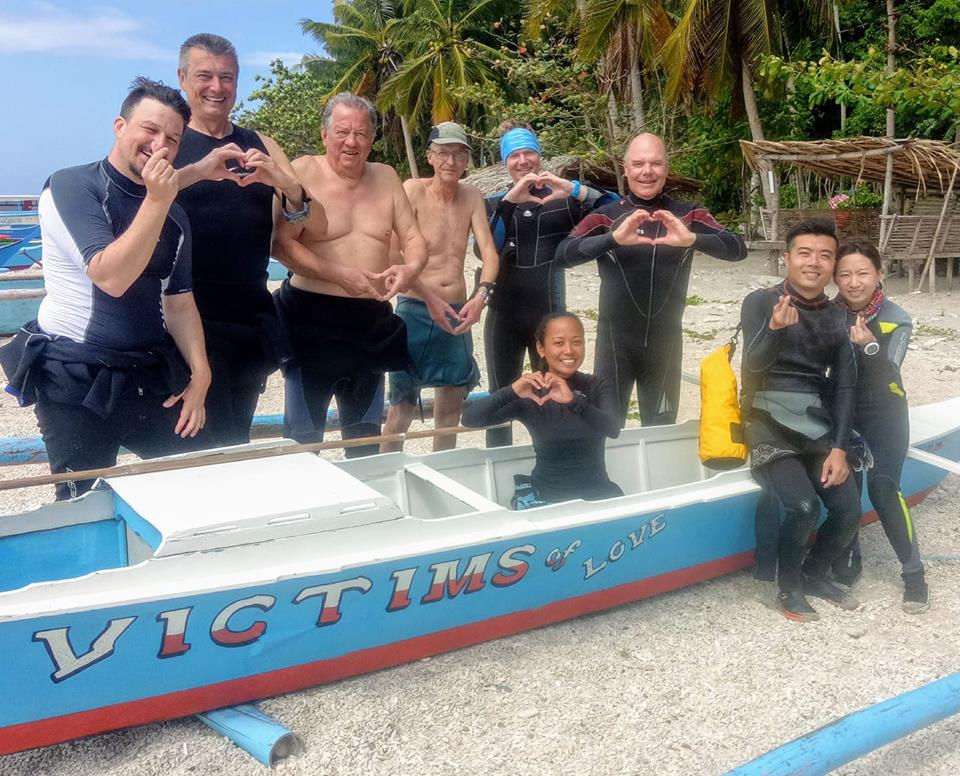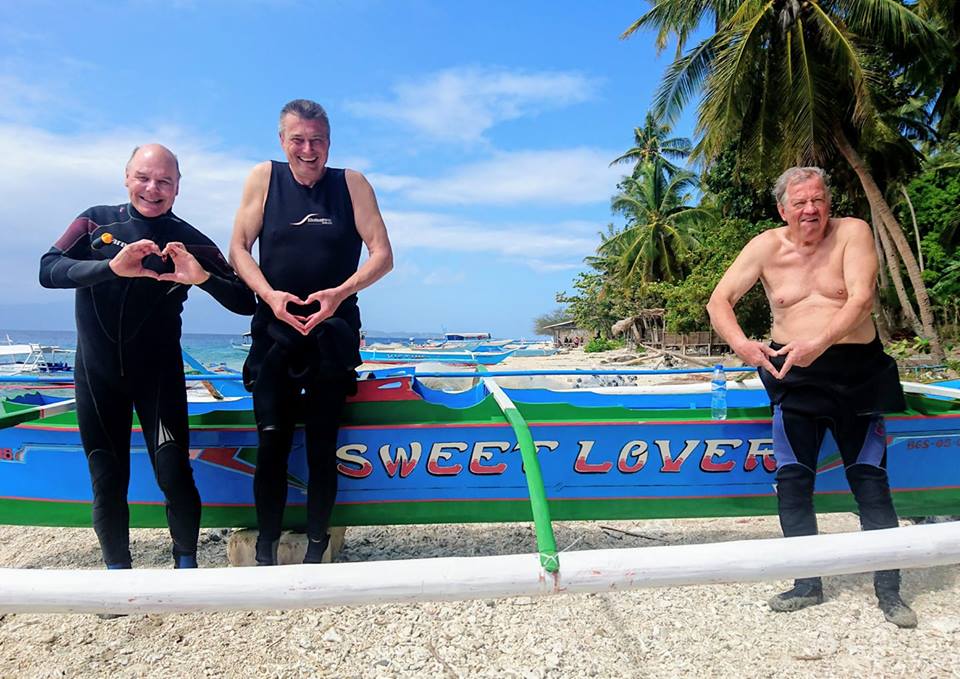 Allan's Great Adventure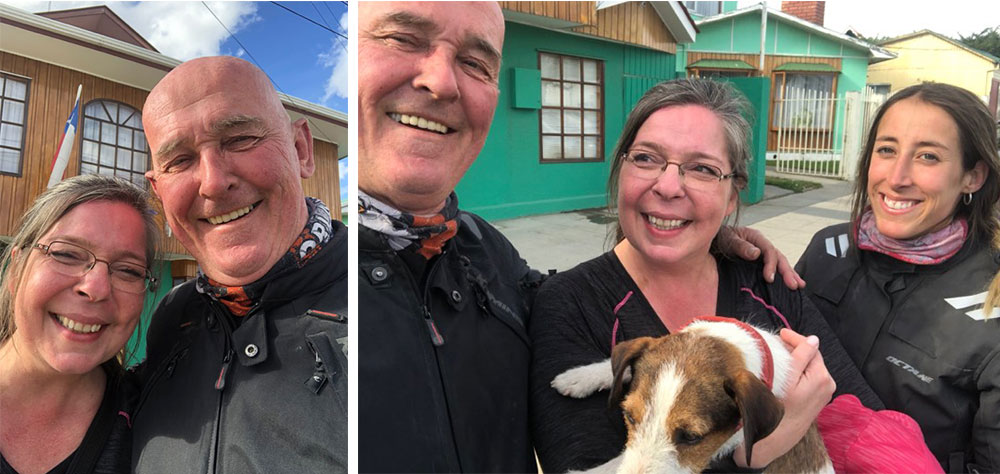 Always nice to see friends when you're travelling! Hello Cathy-Ann Reinink who was heading to Chile for some new adventures and Habitat for Humanity build.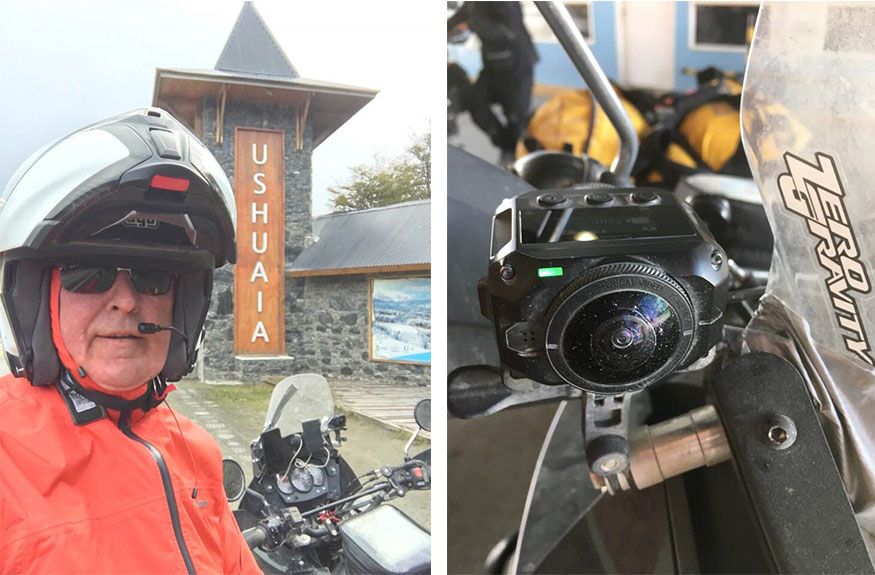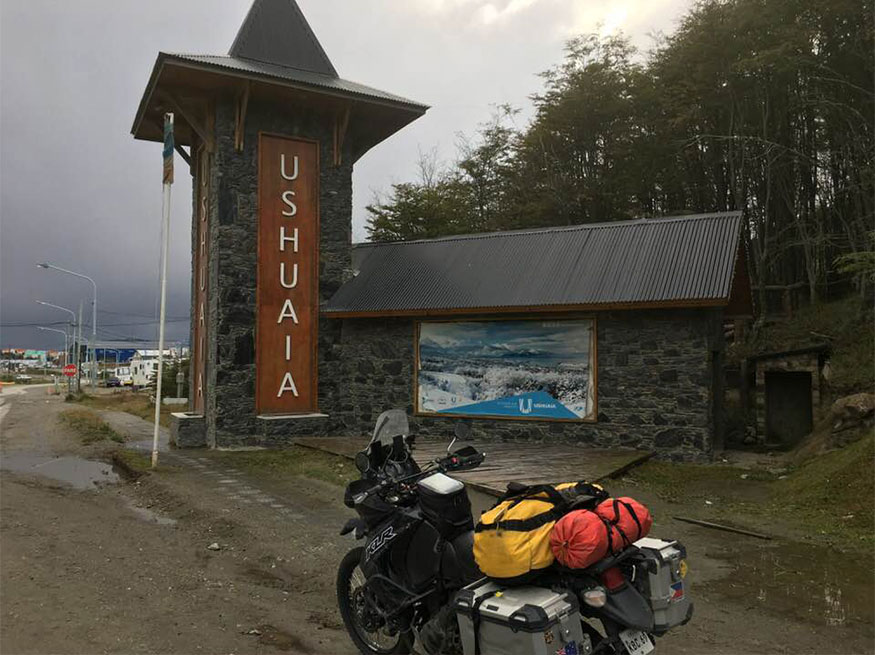 Sand storms broken pannier, pitted and scratched video and helmet dusty then wet with rain we ended up in Ushuaia the end of the world!
E-IDC update
Instructor Internship – Kelly certified his first student…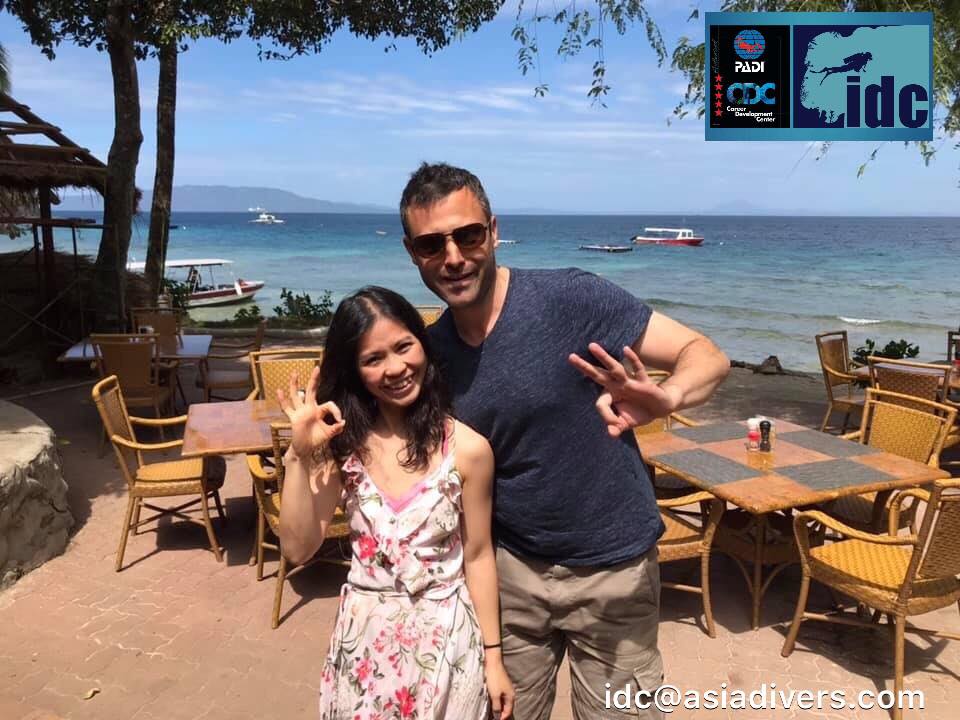 Happy smiles of Yan Feng – Kelly's first Open Water Diver student certified. Well done Yan Feng and Kelly!
Kelly is off to an excellent start as an instructor and has been co-teaching courses with several instructors here, now taking on more and more tasks.
Congratulations to Jamie for becoming a PADI Freediver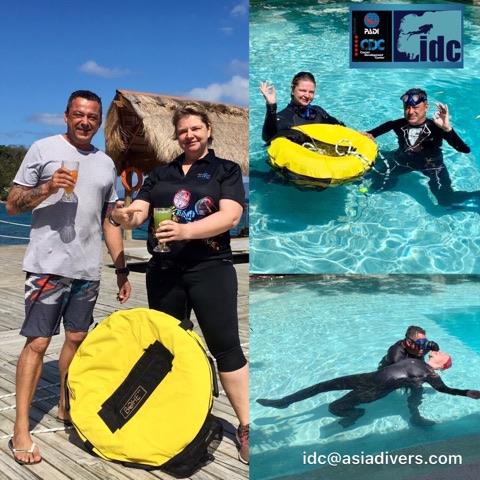 Jamie successfully finished his course to become a PADI Freediver and with that he is on his way to continue training and practice with the target of getting to the instructor level as well.
That's all for this week folks! Be sure to catch up with the Asia Divers Blog next week.
[block id=follow]