Saturday was International Coastal Cleanup Day. Asia Divers and El Galleon were happy to participate in this event as the whole community got together to do a beach clean-up. Thanks to everyone who participated in helping to keep Puerto Galera clean and beautiful.
[ux_gallery ids="6975,6976,6978,6979″ col_spacing="xsmall" columns="2″ image_size="large"]
Welcome back Diveline Aus
It's great to have Paul Sorensen from Diveline Aus back with us again, this time bringing us a fun group to splash around with all week! First day started off with a quick welcome and get settled into the dive shop and then straight up to the Point. Good to see that everyone has their priorities straight.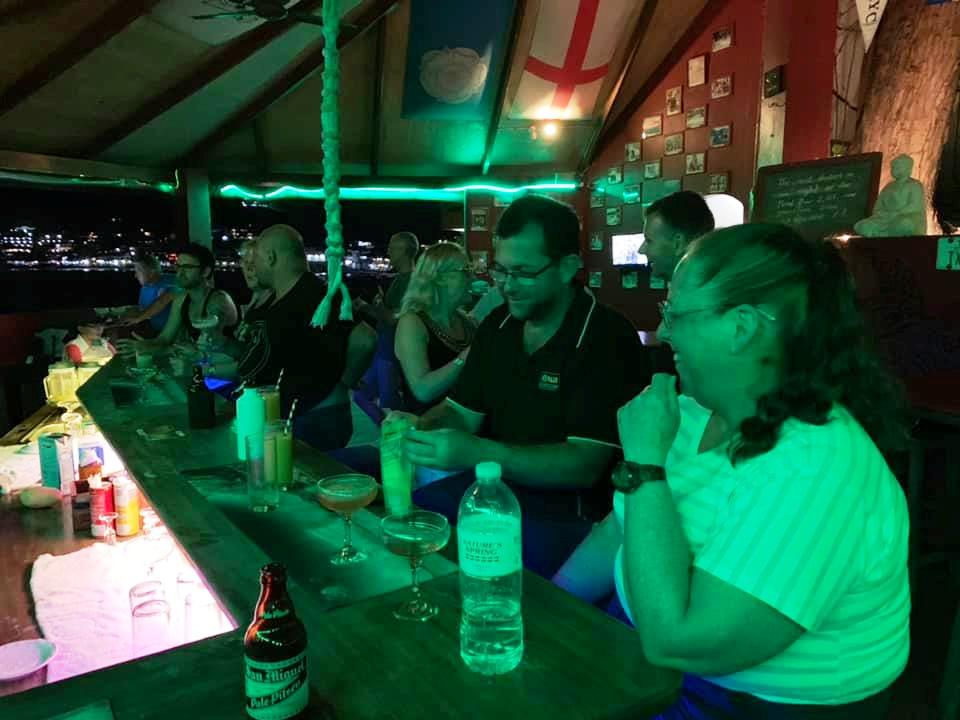 Birthdays on the beach
For many years in a row these two have celebrated their birthdays with us. It's always been quite the time as the "Animals" prowl around the resort! We're glad that the tradition continues on. Happy birthday to Larry Bird and John Tucker!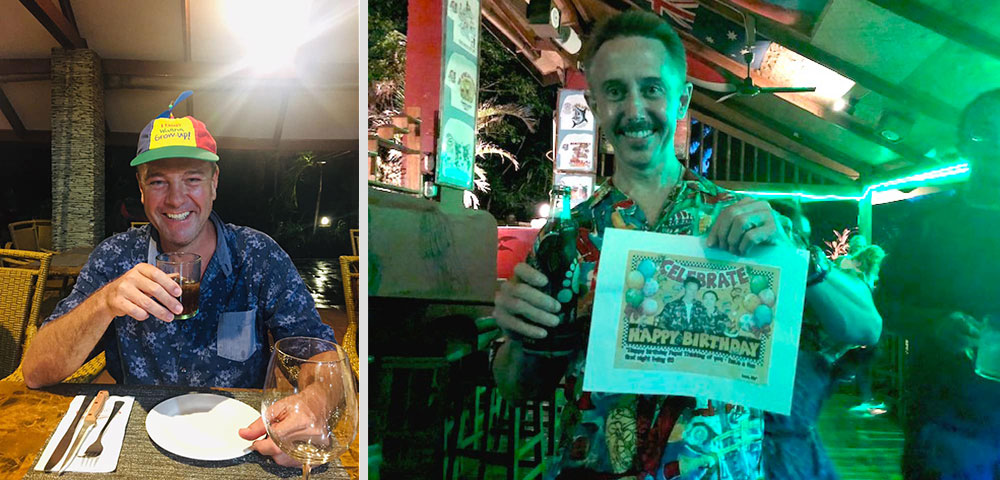 Special Anniversary dives
Congratulations to Marc van Den Broeck for a very big number dive… 1000TH!! Not too many people get to see that many zeros on a shirt. Even more special is that about 300 of those dives have been done here!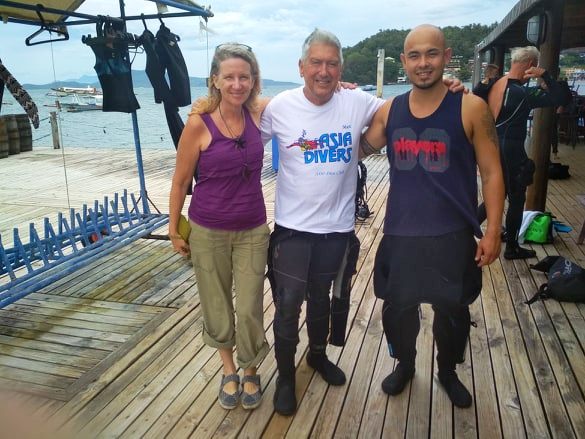 Congratulations to "mermaid" Kris on a well earned new t-shirt…100 dives!! Kris only was certified less than 2 years ago and she has racked up a lot of dives in a short amount of time.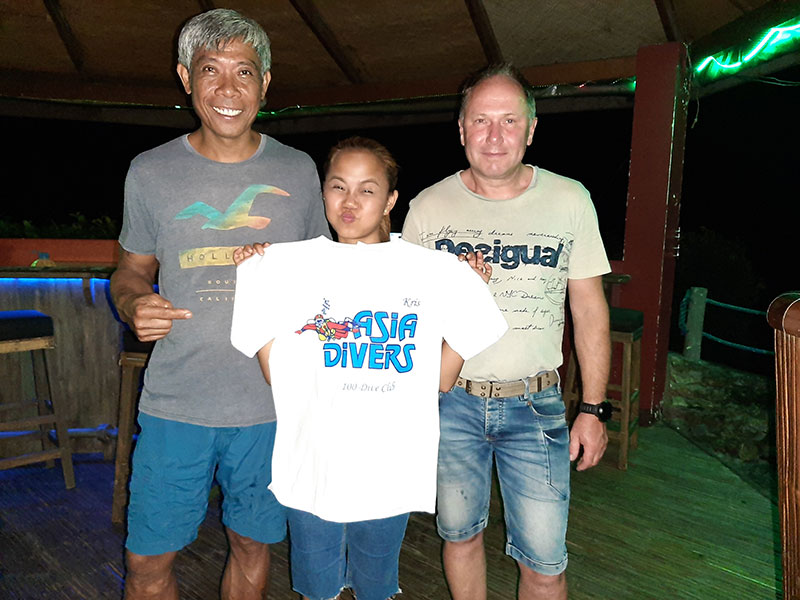 E-IDC update
Congratulations for becoming PADI Instructor – another 100% pass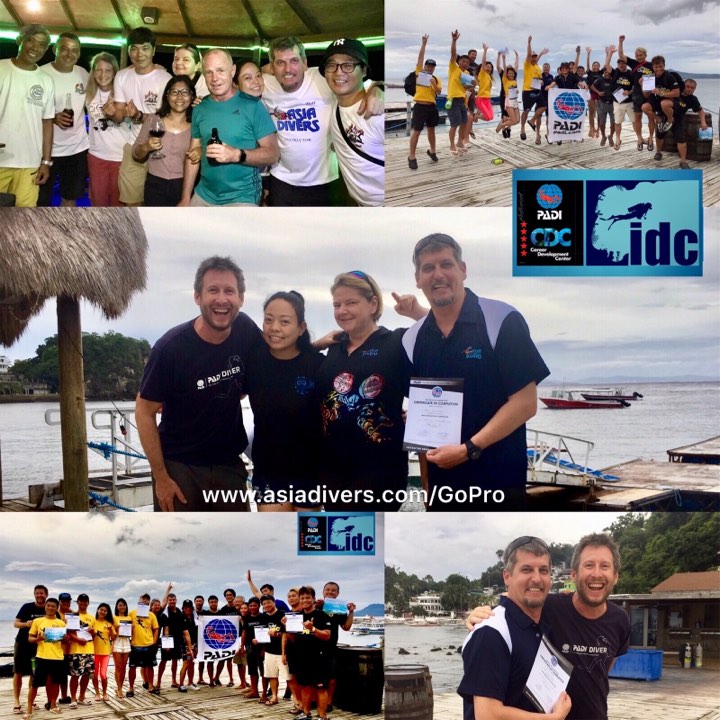 A VeRy HaPpY team "Maddogs".. Congratulations to all new PADI Instructors on the beach – and especially to Matt for a job well done ! We are all very proud of you at Asia Divers and thank everyone who got involved to support… and then it was…
Party time… !!! …with plenty of new T-Shirt shots…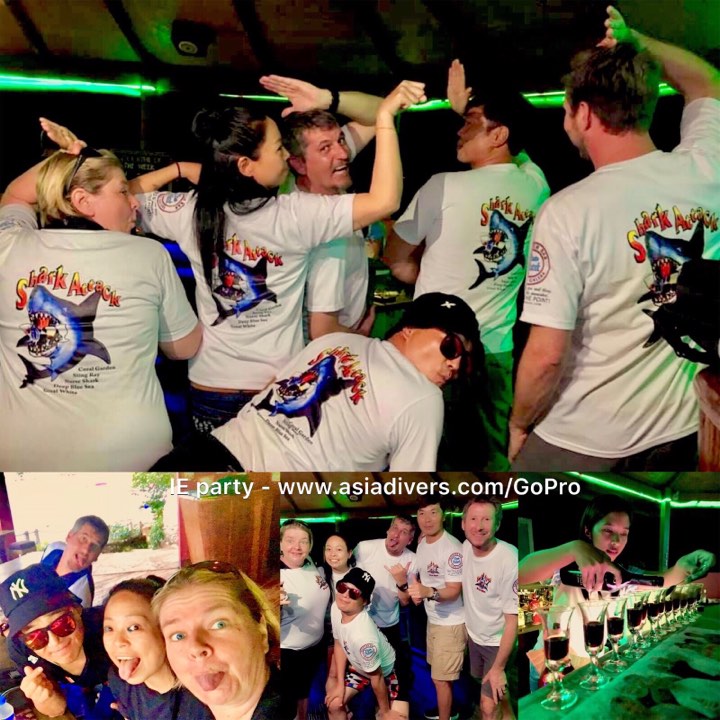 And what a great night it was. Kevin, the candidate from next door also decided to join together with Mr. Moon and also play our new fun Instructor IE party games that had the new instructors perform a little skill circuit and an excited run for some creamy drink (wink wink). Thanks to Matt we all also had to do the 'Shark Attack' and the 'African Passage' T-Shirt shots with him – at least these are the first 2 Shirts I remember…
Project AWARE video on Facebook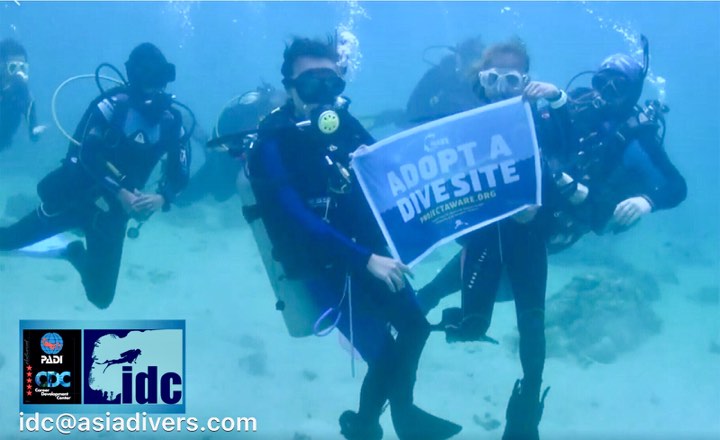 Thanks to "Video Rob" of Calypso Multimedia for taking a wonderful video of our recent Project AWARE – Dive Against Debris "Trashure" hunt.
Watch the video
Come and get involved!
That's all for this week folks. Join us for more news from Asia Divers & El Galleon Dive Resort next week!
[block id="blog-follow"]