Look at our sexy new boat! The Mindoro Sprinter has just arrived from its maiden voyage from Manila! Super excited and we look forward to bringing our guests to El Galleon and Asia Divers very soon on this boat. We'll keep you all posted when it's up and running, but we're looking at some quicker crossings to Batangas now.
Checkout our new Mindoro Sprinter Facebook page: https://www.facebook.com/Mindoro-Sprinter-100292734654073/
The sun is out and so are we! What a fantastic way to start the day…a nice cruise into the Canyons with just enough current to bring out the big fish, but not so much that you're blasting through your air and your time. To top it all off we had a nice encounter with 4 very large bump head parrot fishes… with Robin, Gabi and Meinrad.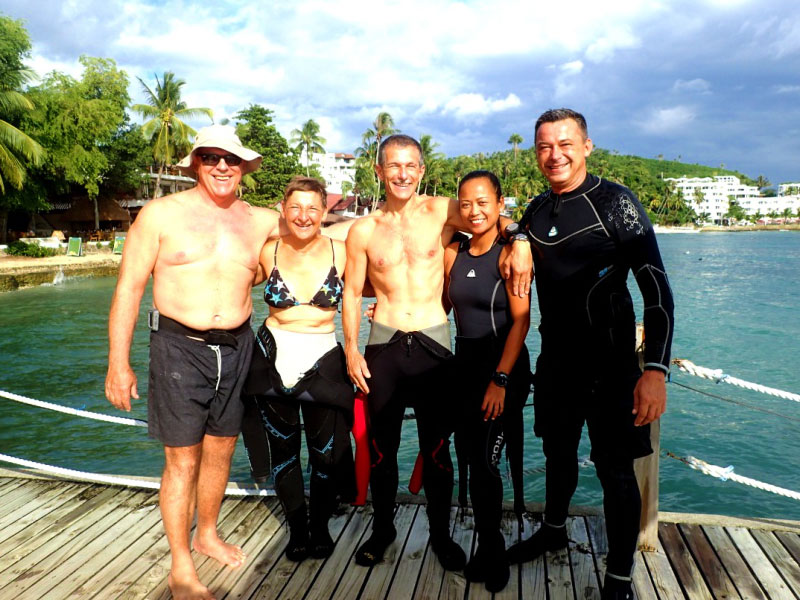 Off-Season Special still available until August 31st 2019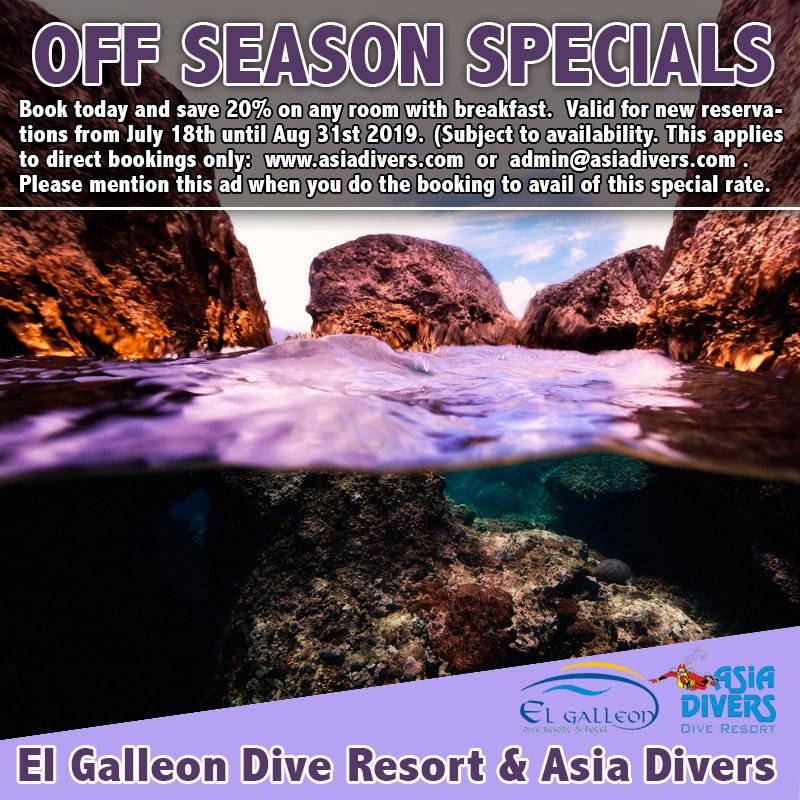 PADI Women Dive Day 2019
Thanks to everyone who came out to "Splash for Trash" to celebrate PADI Women's Dive Day. We conducted a Dive Against Debris and some of us even got dressed up for the occasion.  28 kg recovered…and lots of fun!!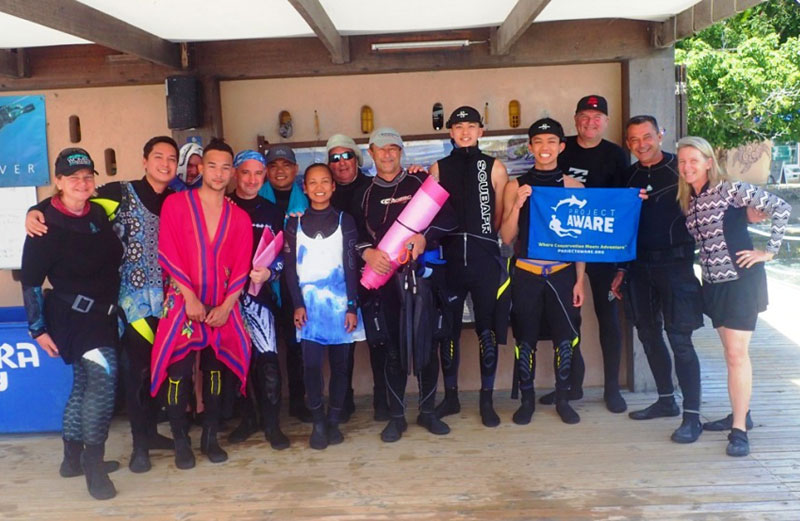 [ux_gallery ids="6542,6543,6544,6545,6546,6547,6548″ type="masonry" col_spacing="xsmall" columns="3″ image_size="medium"]
What's been going on at El Galleon Dive Resort & Asia Divers
Alli and Elly and Dave spent last week in Beijing at the ADEX Beijing Ocean Fiesta with the Philippines Department of Tourism Booth representing Asia Divers/EL Galleon and Tech Asia. We we're excited to let the Beijing diving community learn more about what we have to offer.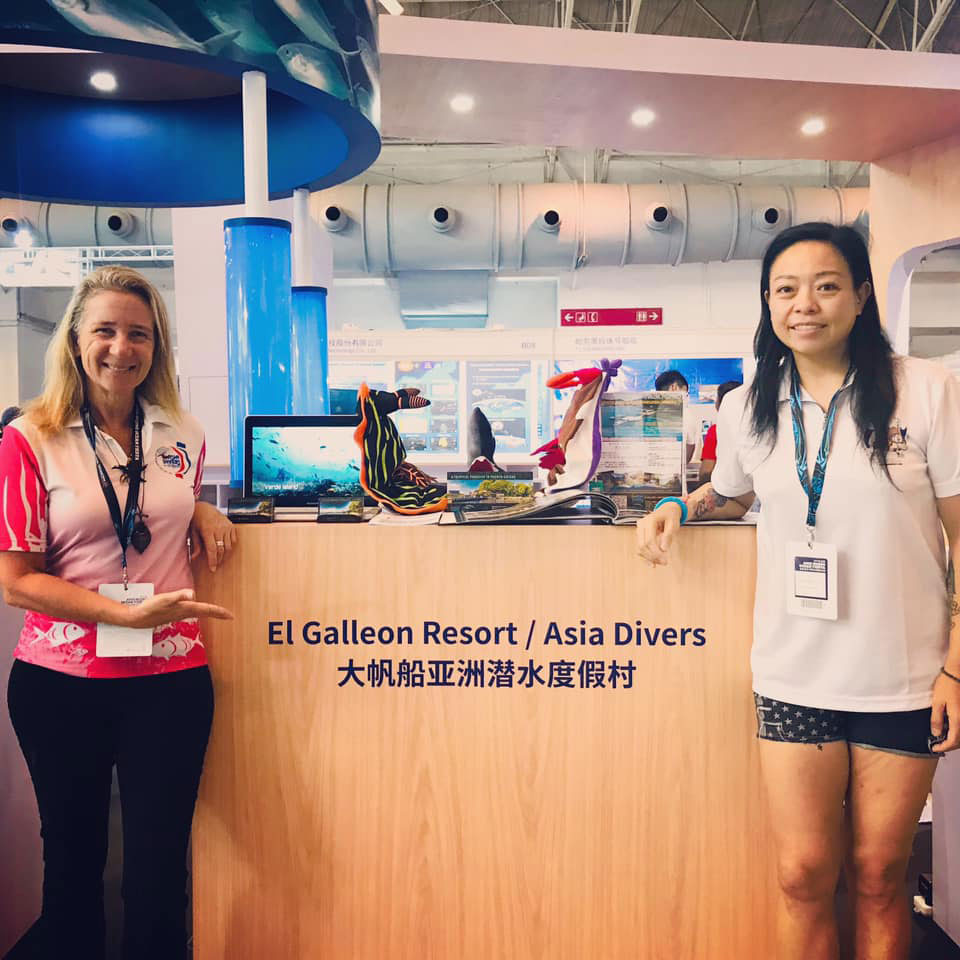 Long time family friends of Tommy, Daira Lovstrom and Freja Lovstrom came here to get certified. Both Ruben and Arthur jumped in and made it a fun course for everyone.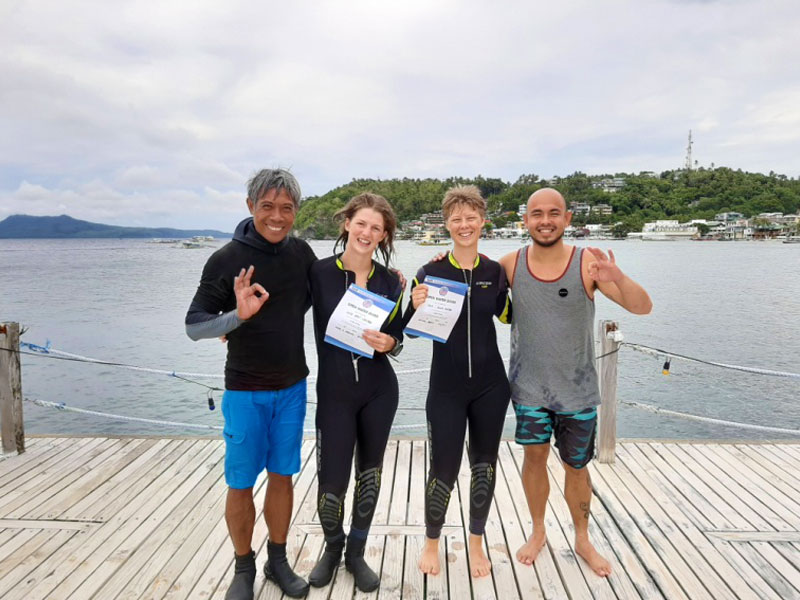 Jason got all "trashy" as he completed the PADI Dive Against Debris specialty on the PADI Women's dive Day clean up dive.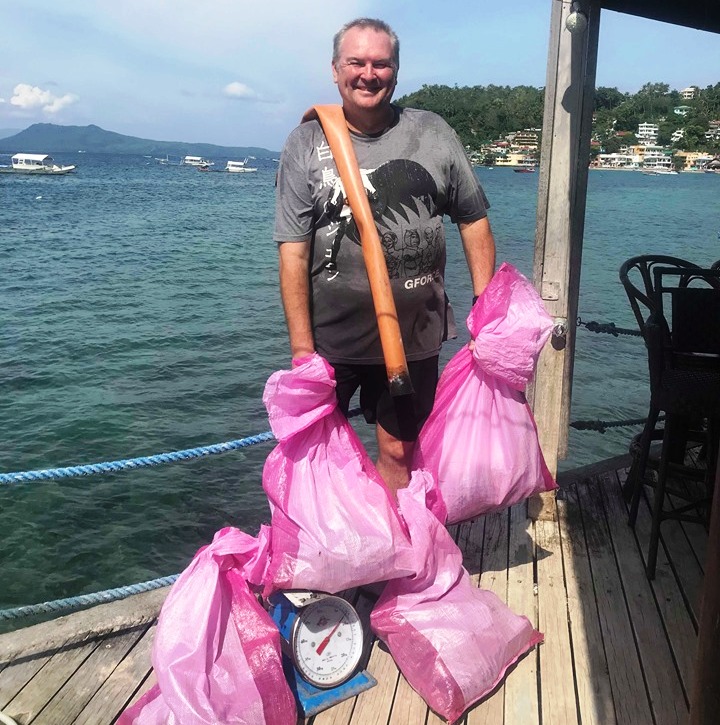 OSM Ship Management PTE Ltd, Philippines, returns to El Galleon & Asia Divers!
During the weekend of 19th to 21st July, some of our regular guests from OSM Ship Management PTE Ltd, Philippines – Adrien and his colleague, Jerumel, returned to Asia Divers, for a packed weekend of fun-dives, overseen by Instructor Matt and Divemaster Cody.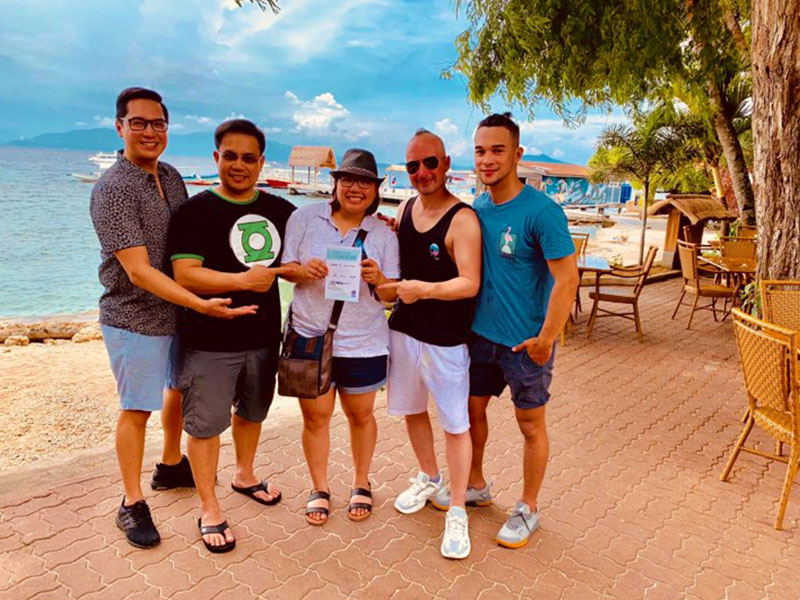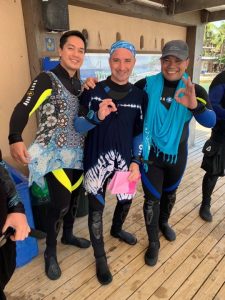 During the weekend, they packed in dives across some of our most popular dive-sites, including Monkey Beach, Coral Cove, Giant Clams and Sinandigan! In addition, they also joined Asia Diver's "Dive Against Debris" in Sabang Bay, in celebration of PADI Women's Day. Matt and Cody also managed to squeeze in an exciting night-dive with Sabine to Alma Jane wreck.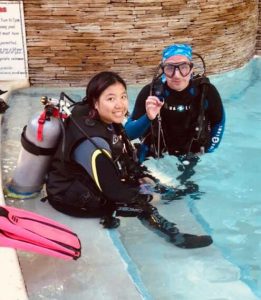 Adrien's daughter, Lara, also joined the weekend and completed a Discover Scuba Diving experience with Matt and Cody. Great job Lara! We hope to see you again very soon in Puerto Galera!
What's new in dive equipment at Ocean Dive Supply
Here is a piece of equipment with some new thinking, Finclip. To be attached to your Fins and you don them like you step in to the downhill skis, can't be easier.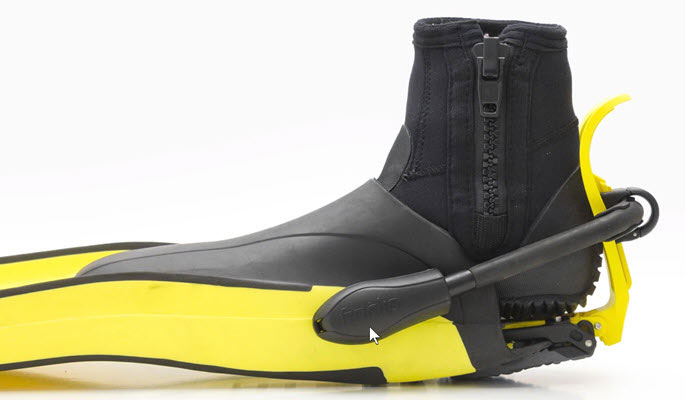 Check it out here and make sure you watch the video.
https://divesupply.com.ph/shop/diving/en/view-package/accessories/accessories/finclip/finclip-complete-15737#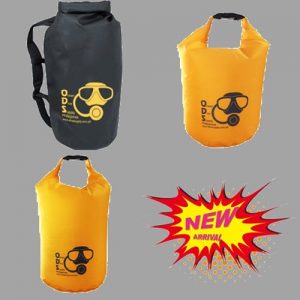 ODS Dry bags. We have now our own line of Dry bags through Ocean Dive Supply Philippines (ODS) with a 20L dry backpack and Two sizes of the lightweight Nylon dry bag, 5L and 10L.
See the details here:
E-IDC update
Scootering through the DPV Specialty Instructor Course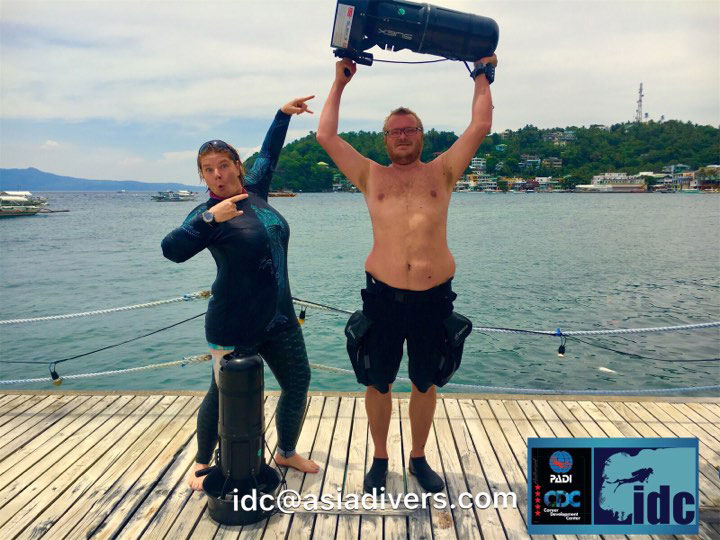 Boys and Toys… Sebastien had lots of fun scootering around our reefs and we actually found some amazing critters on the way… 3 very large stone fishes mating, a huge green turtle with yellow remoras attached, and at our safety stop we were joined by not one but two cockatoo wasp fishes. What an epic dive to conclude all his specialties.
That's all for now from El Galleon Dive Resort & Asia Divers. See you in the next blog!
[block id="blog-follow"]