While Phil Rudin was here conducting a photo workshop last month he managed to go out on just one backwater dive….and what a dive it was!! Here are just a couple of the photos he took in the Verde Island Passage in front of El Galleon Resort /Asia Divers.
He was using: Sony A7R III, 90 macro, two Inon Z-330 strobes, Nauticam housing. ISO-200, F/13, 1/250th sec.
We know that Phil is now eager to come back for more Blackwater diving with us! Keep watching out here for the details next photo workshop…
Check out: https://asiadivers.com/blackwater-diving-puerto-galera/ for information on Blackwater diving with Asia Divers.
More stunning underwater photos on Phil's Instagram: @philrudinphotography
What's been happening at El Galleon Dive Resort & Asia Divers
Allan is just waiting in anticipation for our new boat to be ready to go… were very close now. Checkout our new Facebook page: https://www.facebook.com/Mindoro-Sprinter-100292734654073/.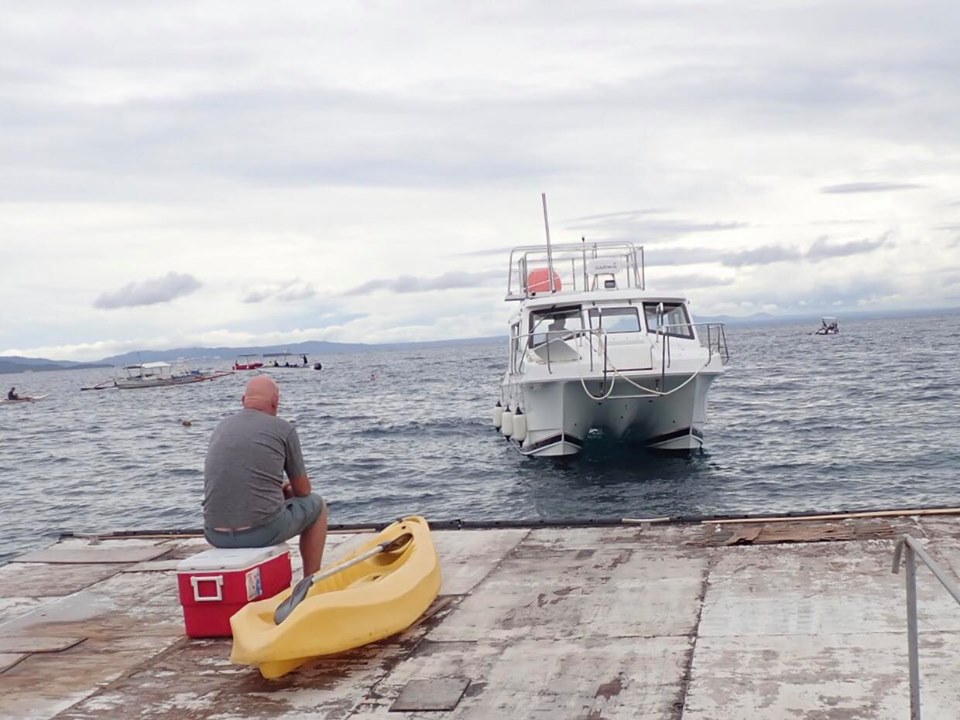 Four instructors joined in fun to get Jordan and David through their PADI Open Water course. Not that they need all of us…we just wanted to make their last dive something pretty special. A beautiful turtle decided to pose with us just to add icing to the cake. Thanks so much to Alan Dickson for always thinking of us and convincing the guys to do their dive training here at Asia Divers.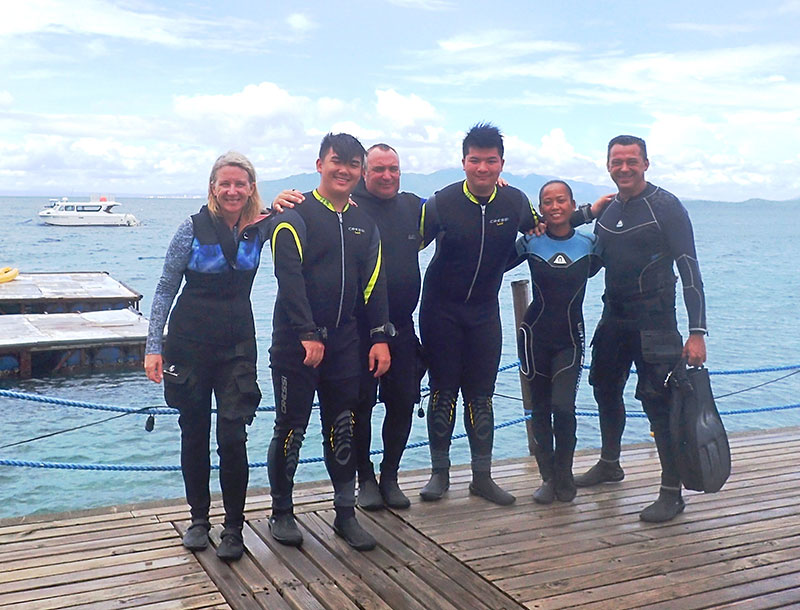 Family diving is super fun! It's always great to have the whole Lu/Lo family back here with us. We've seen the kids grow up right before our eyes and of course seen the parents stay young forever! Welcome back to CY, Bonny, Tim and Mary!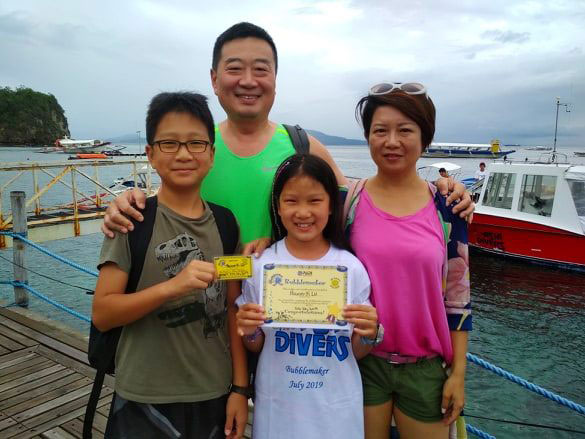 It was a special week Mary to be able to do her Bubblemaker pool session and three follow-up dives in the ocean. She actually breezed through all the confined water skills from the Open Water course, just doing them for fun, and once she got in the ocean she had perfect buoyancy control…..all in two meters. The first steps of many more dives to come!
Check out the courses we can offer you and your family for a fun-filled family vacation.
PADI Recreational Courses
Nothing quite like having a birthday celebration in P.G. Happy birthday to Akiko who joined us with Sue for the celebration.
Elly is now under the wing of Jamie to get her up to speed on the DPV's and get her certified. She's geared up to do some more dives on it so she can soon teach this PADI DPV Specialty course.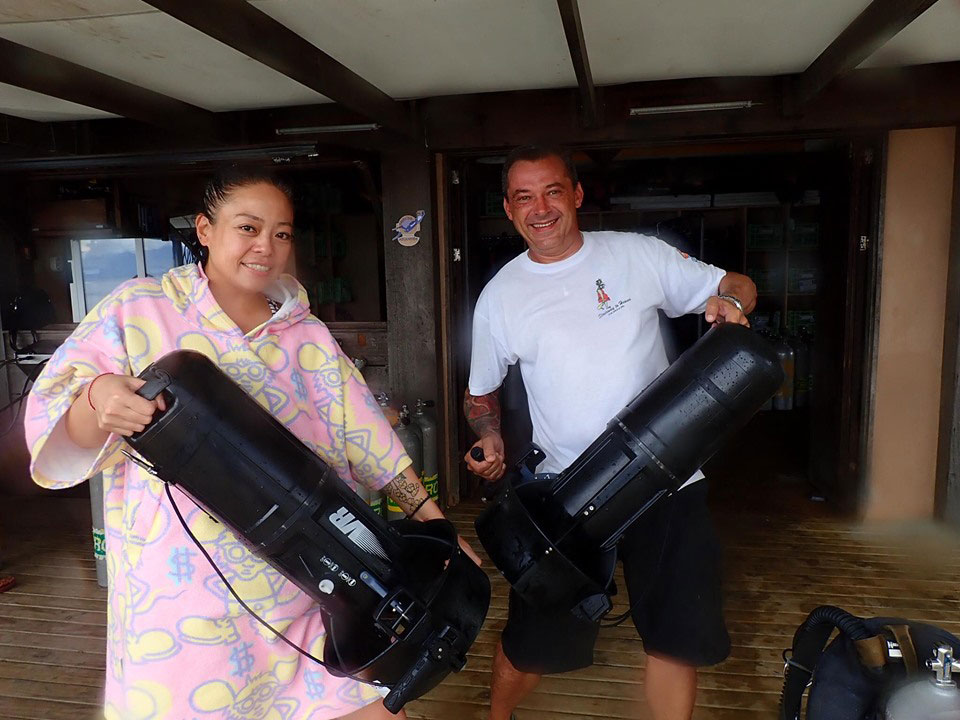 It's always very special to us to have our previous guests keep coming back. Thank you to Sue and Akiko (who was not diving this morning), Kathy, Denny, Mariska and Lucas for coming back! Now go find those seahorses at Coral Cove…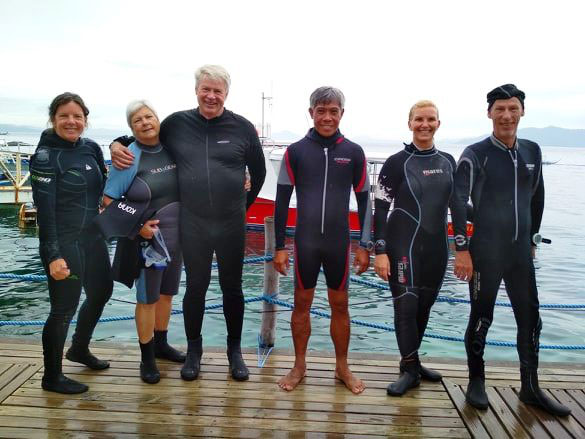 Phavandeep Singh, Sirendar Singh and Tony Munish Kumar Harjay enjoyed their "Discover Scuba" experience with Pete and his great assistants Ike and Gernie. Time to get certified…