It's that time of year when the sky is showing us her amazing colours in the evening. Elly shot these photos last night in the Point Bar while many others were also running out to catch the fire in the sky! Summer time in Puerto Galera is awesome.
Email us to arrange your escape to paradise: admin@asiadivers.com
Or send us a message on the contact page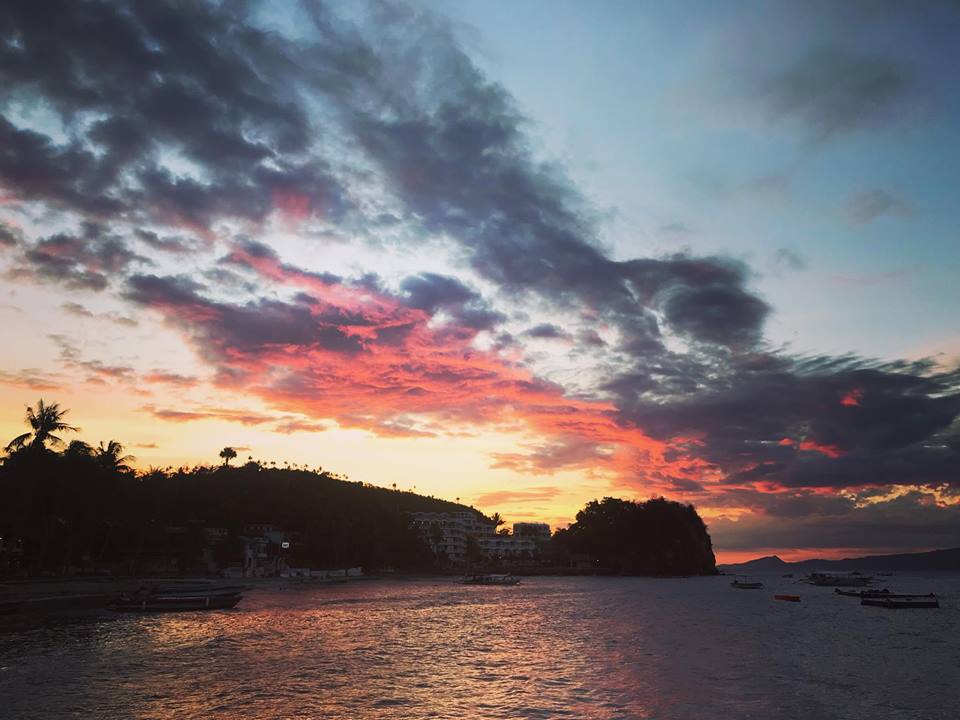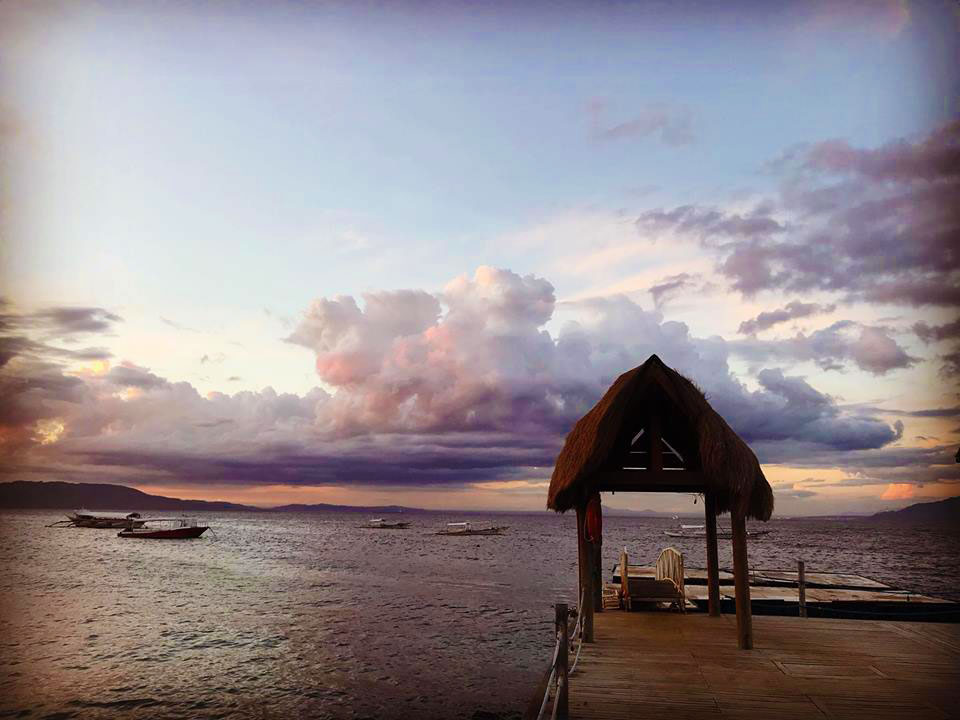 Join the Blackwater Diving revolution at Asia Divers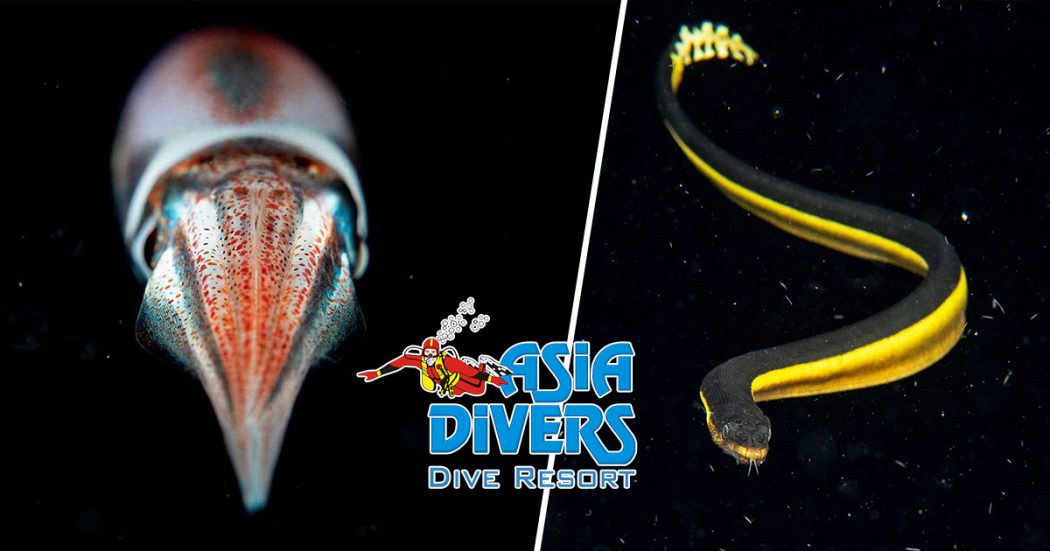 Join us for the "greatest migration on earth, which happens every night, right in front of you!"
Find out all about Blackwater diving with Asia Divers on the Blackwater Diving page
What's been happening at Asia Divers this week?
Asia Divers and El Galleon Resort are proud to be recognized for our environmental practices by Project SEAyasat and Save Philippine Seas!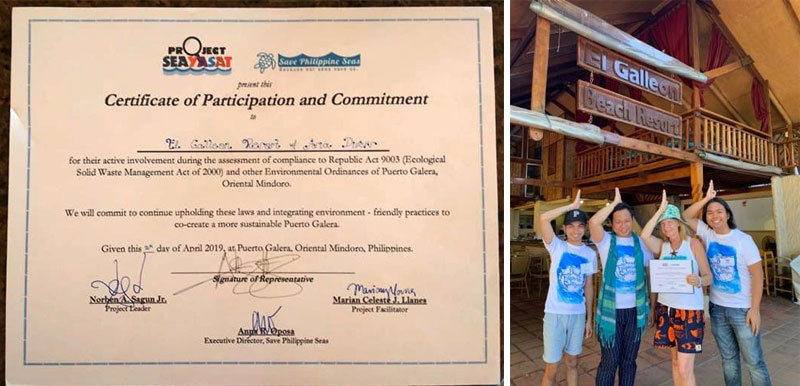 Congratulations to Alan Lo who completed his PADI Open Water and Advanced Open Water this week. Seeing him in the water you can tell how comfortable he is already!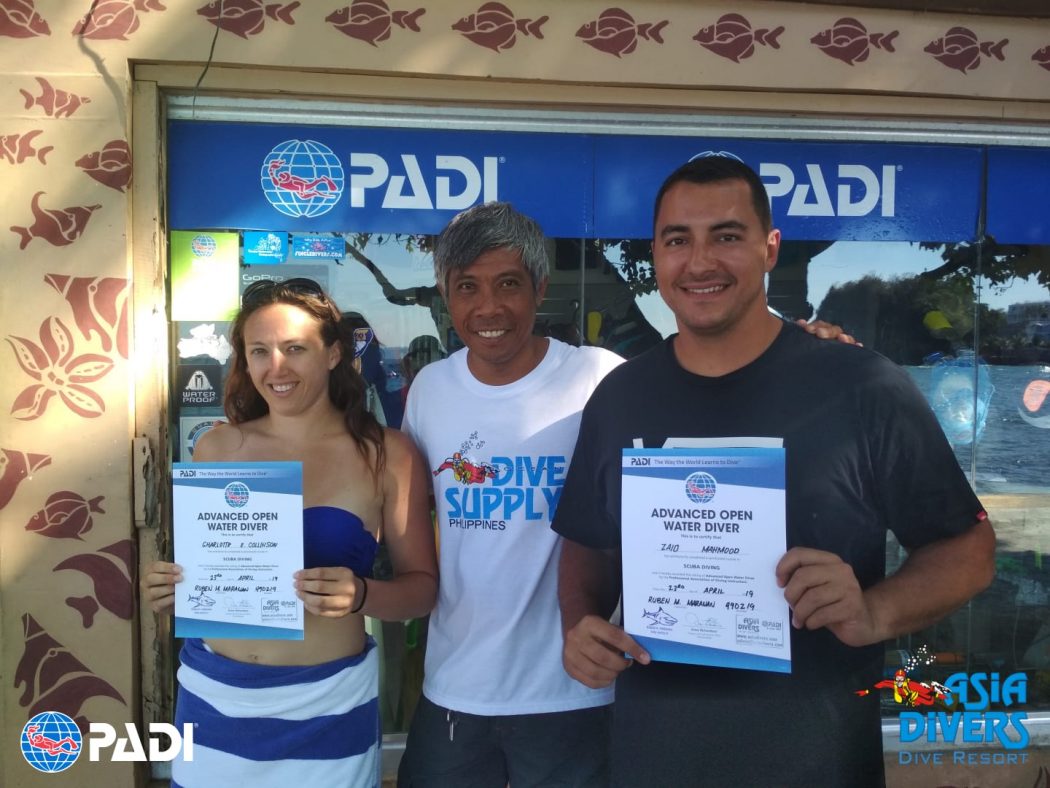 Charolotte and Zaid did a refresher when they first arrived to get back into the diving swing and sure enough it got them all excited to continue on with doing the PADI Advanced Open Water course.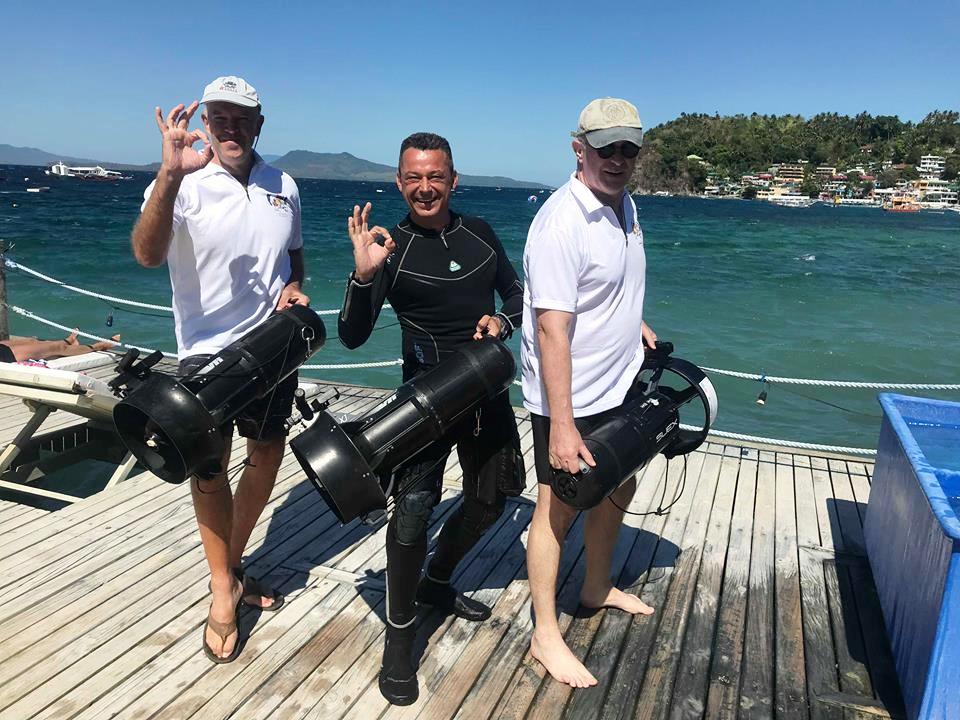 Paul Stripp and Paul Mounsey had a blast on their Diver Propulsion Vehicle (DPV) course with Jamie.
E-IDC update
PADI Instructors learning Freediving…
PADI Instructor Magnus Peterson and his daughter Veronica teamed up to explore the underwater world on one breath with the PADI Freediver Course. And in short amount of time they doubled and tripled their initial breath hold to an astonishing 3:07 and 2:13 min static. In the open water both went beyond the required 10m depth easily on second dive and practiced rescue scenarios specific to freediving.
See a short video clip about their adventures here on our YouTube channel
Did you know…?!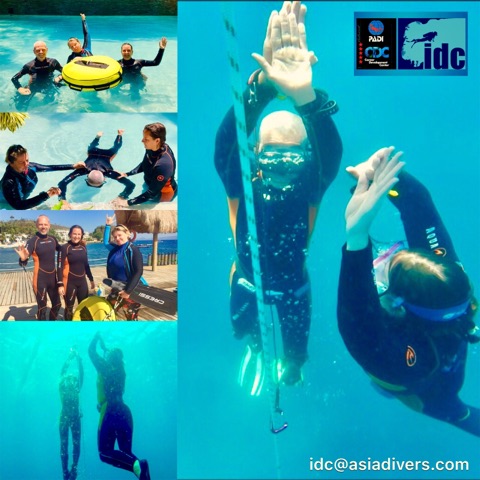 The PADI Freediver certification also counts as one of five Specialties for your PADI MSD – Master Scuba Diver certification.
That's all the news from Asia Divers for this week folks, see you next week!
[block id="blog-follow"]