El Galleon and Asia Divers are up and running and have had no effect from Tall Volcano eruption last week, nor did we get any ashfall in Puerto Galera area. The diving is spectacular as ever!
The Alert Level 4 is still in effect but we're all expecting it to drop soon. The Philippine Institute of Volcanology and Seismology (PHIVOLCS) say that the high-risk areas are within the 14-km radius from Taal Main Crater which is over 60 km away from us and not our island. We know that many are concerned for us, but we're doing absolutely fine and are looking forward to seeing you here. There are areas in Batangas that really need some help with food, clothes, donations etc. If you want to help just let us know and we'll put you in touch with some good people who are coordinating relief efforts.
Keep up to date on the latest Taal Volcano news on the PHIVOCS website:
https://www.phivolcs.dost.gov.ph/…/volca…/volcano-bulletins3
British School HoChi Minh
For the 7th year in a row we've had the pleasure of hosting BIS Ho Chi Minh, Vietnam. The 14 students and 3 teachers had a great time doing their diving courses, fun diving, enjoying the awesome food, and just being on the beach. Everyone worked very hard and should be super proud of their accomplishments.   Congratulations to our 12 PADI Open Water divers, 1 PADI Advanced diver and 1 PADI Rescue/EFR diver. Once again, thank you to Daniel Gamwell who organized everything to make this happen and to Bee and Stu for keeping things rolling along while they were here.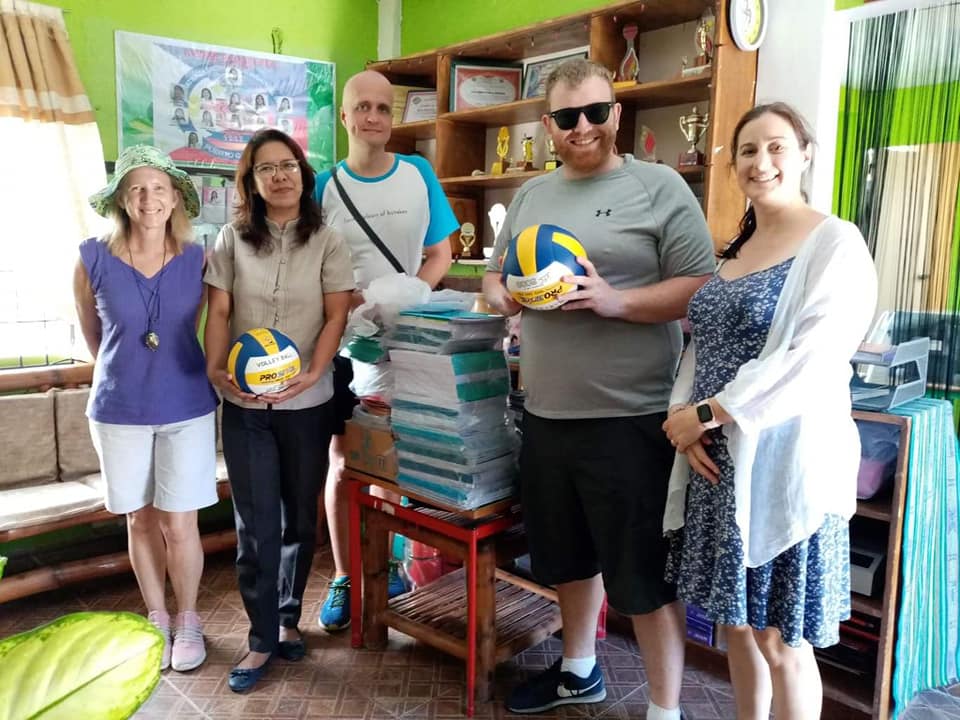 The school group visited a local school in Sinandigan and brought a nice bunch of school supplies and soccer balls to donate to the school.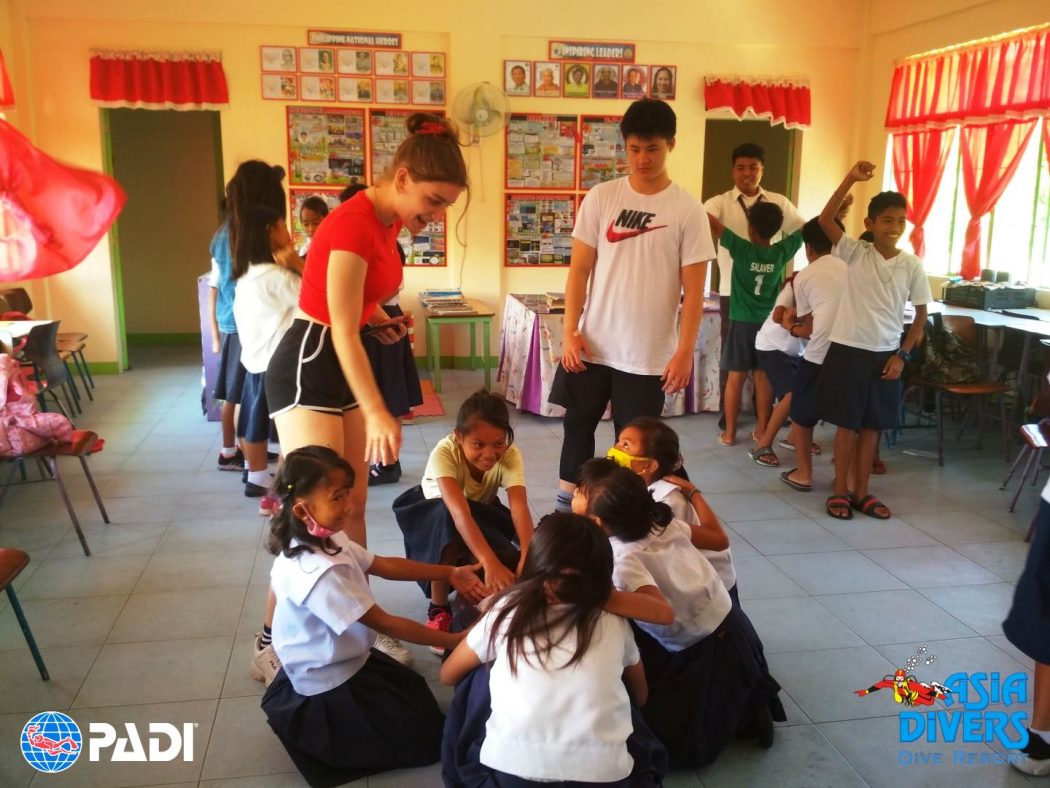 The kids from BIS Ho Chi Minh had a great time running some fun activities with the kids in the Sinandigan school on their last day in PG. It's always nice to do a bit of community service with our visiting school groups.
100 Dive Club…almost!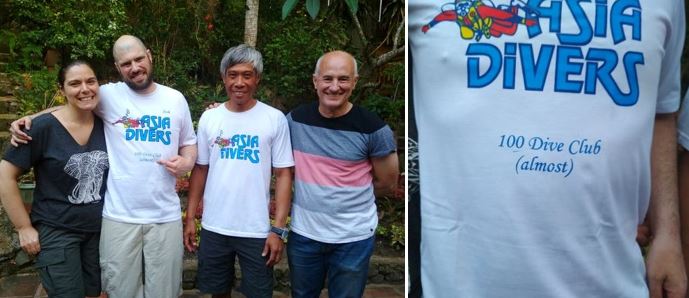 Josh and Sheryl left here today with a new T-shirt for Josh. On his last day of diving we had found out that his last dive of the trip would be his 100th so of course we prepared a T-shirt for him. Unfortunately he had to miss the last dive so he never quite made that 100th dive, but the shirt was already done….so a quick modification and all is good!
Photo Workshop 2020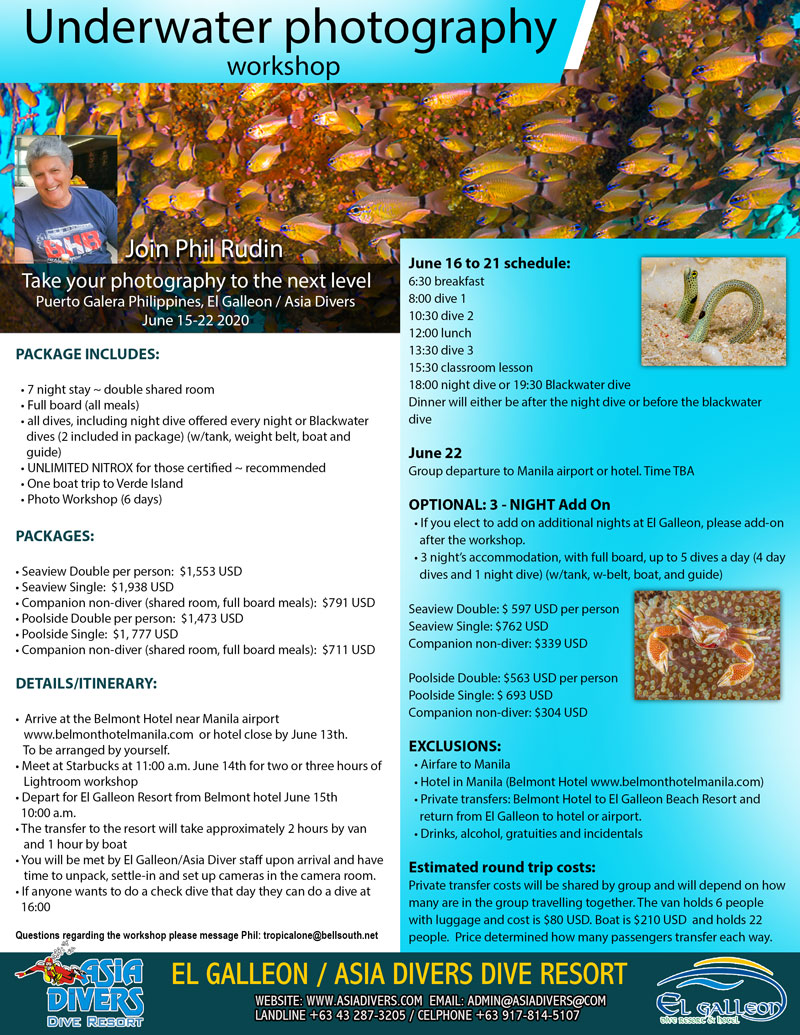 Looking to learn more about underwater photography? Join us this coming June for our workshop https://asiadivers.com/blog/underwater-photography-workshop/
E-IDC update
Yay ! A new PADI Instructor was born… Johannie passed her PADI IE with flying colors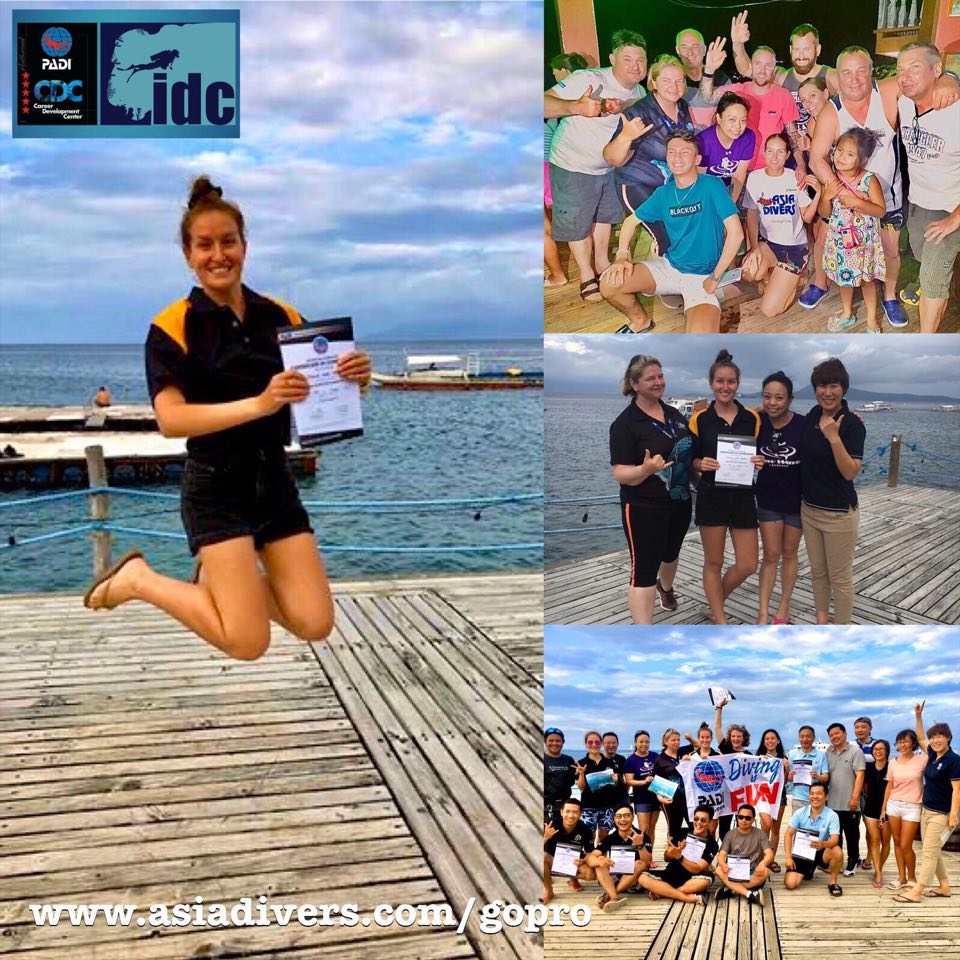 A huge congratulations to Johannie for becoming a PADI Instructor today! This also means another 100% pass rate and still unbeaten record for our IDC.
Johannie is very passionate about her new career and showed off with almost perfect scores during the IE (despite being a little nervous)– and we all wish her the very best of success for her future plans!! Thanks to everyone involved in the IDC for the great support!!  Party time!!